Compromising on artistic ideals often feels inevitable during the development of a large-scale theatrical work, as playwright S. Shakthidharan and Belvoir artistic director Eamon Flack will tell you. But for five years, both have fought hard to retain the authenticity that drives Counting and Cracking, a migrant story told on a grand scale and the most ambitious production Sydney's Belvoir Theatre has embarked upon in its three decades. To tell this story, they're taking over the Town Hall for a month, transforming it into a slice of Sri Lanka.
"As an independent artist, you're used to compromising," Shakthidharan says, recalling his close collaboration with Western Sydney communities over the past decade, where he founded cultural organisations Curiousworks and Co-Curious. "You're used to building your practice around the perspective of being happy that you get something done."
Counting and Cracking, which will premiere in January, marks a change for Shakthidharan, who hadn't previously experienced the eye-opening process of "respecting your story and giving it what it deserves".
Spanning across a range of countries and time-zones, the three-act play centres on a mother, Radha, and son, Siddhartha, who've embraced new lives in Australia, after fleeing the Sri Lankan Civil War. Their lives are soon upturned by a phone call which brings their past whizzing back to them – four generations of family are brought to life, and history and secrets are revealed.
And with a sizeable cast of 16 and a global casting search, this large-scale show has all the ingredients to become Australia's next theatre epic (think Tim Winton's Cloudstreet).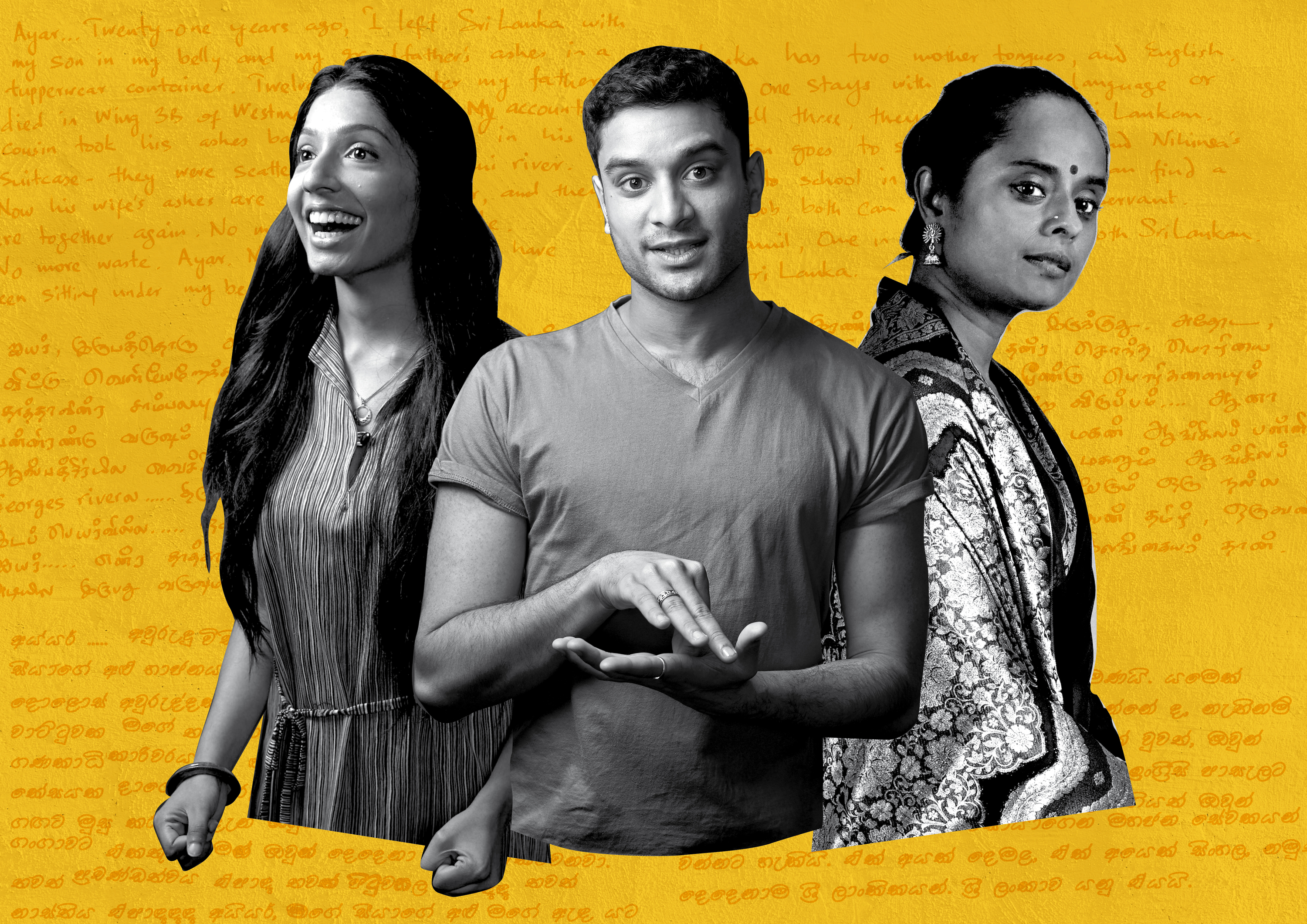 Flack, the director of this immense piece, thinks so too, enthusiastically calling it a production "you could die happy to have worked on". When he came across the script back in 2013, he was struck by how the play challenged status quos.
"This was the first time I had read anything that really broke down the boundaries of what an Australian story and play was supposed to be; that declared new ambitions of what kind of stories we could and should be telling," Flack says. "I instantly remember deciding that we had to find a way to make it happen – which was sort of a ridiculous proposition, because it was so big and because no one had done anything like this."
The play's form was never intended to be this grand. In fact, it started small and flourished as Shakthidharan began unlocking his own past.
"My mother didn't talk about Sri Lanka when I was growing up in Australia. About ten years ago, I got to that stage where I wanted to know more about my own history, and that didn't feel right," he explains. "It became a different play about, why do parents and children know so little about each other? You know the short version of why they left their country, but not what they did as humans and why. It gives Australia and multiculturalism the best chance if we can figure that out."
Shakthidharan and Flack have both consulted extensively with communities and to bridge new understandings to mainstream audiences. And they recognise that's rare for a primarily-white commercial theatre context.
"Usually with shows in Sydney we have to compress all those glorious complexities about communities down to a flashback scene here or there, and there is suggestion that you can get an understanding of a community just through little titbits offered," Shakthidharan says.
He hopes, however, that Counting and Cracking will pave the way for more bold and diverse works on Australian stages. "I'm really excited that we will get to show the multiplicity of voices in Sri Lanka, the complexity of why a country descends into civil war, and how it chooses to fight it and build peace again. We're going far to build another, different world inside the Town Hall."
Counting and Cracking is at Sydney Town Hall from January 11 to February 2.
Check out the best theatre this month and our top 20 picks from the Sydney Festival program.