Sydneysiders, turns out we made the cut. In a nation-wide survey conducted by Tourism Australia to find Australia's very best beach for 2023, both Sydney and NSW had a heavy-hitting presence that we're feeling pretty good about.
Australia is home to over 12,000 beaches across thousands of kays of coastline, so Tourism Australia's task of narrowing it down to the very best ten sounds almost impossible. After much deliberation, secluded Stokes Bay on Kangaroo Island in South Australia was chosen as Australia's best beach by Tourism Australia, thanks to its good looks, family-friendly attributes and suitability for wading and snorkelling.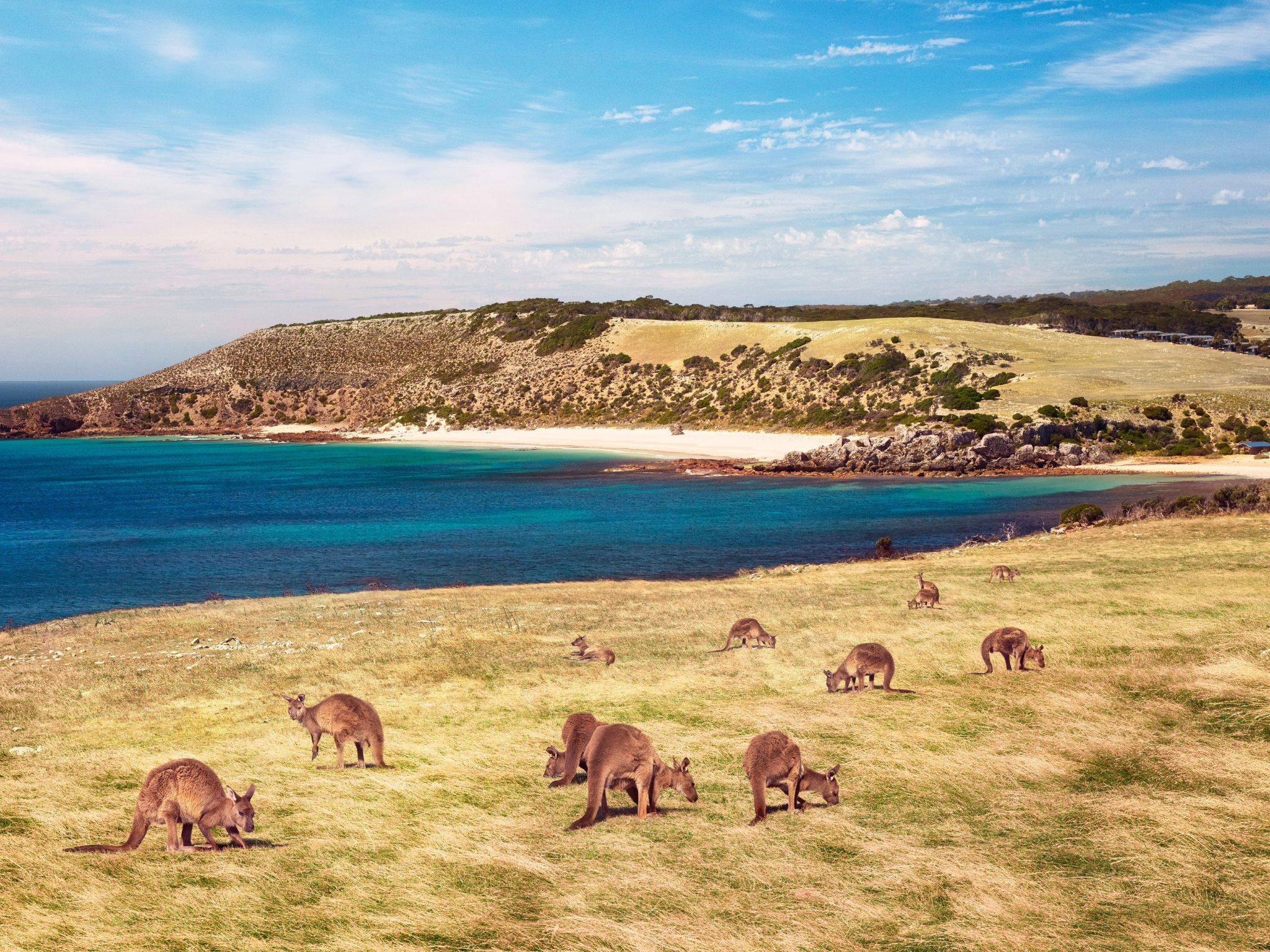 In the wake of the catastrophic fires that swept through Kangaroo Island in 2019, this award is delightful news – thankfully, the tiny island's wealth of wildlife and biodiversity is now, very happily, coming back to life.
Stokes Bay is well-deserving of its Best Beach Award, but we were also happy to see that NSW beaches didn't do too badly either.
For second place on the nation's best beaches list, Tourism Australia chose Boomerang Beach on NSW's mid-north coast. Just over three hours from Sydney's CBD, Boomerang is known for its pristine water, ideal swimming and surfing conditions, abundance of marine life and breathtaking sunsets and sunrises.
And, Sydney – we're saving the best news for last. Our very own Balmoral Beach in Mosman (just) made it onto the top ten beaches list, and we're pretty stoked about it. When the competition is the entire country (and honestly, there's a lot of coasts Down Under that would give us a run for our money), the fact that a Sydney beach managed to make the list is no small feat. With its turquoise water, netted swimming areas, pristine white sand and gentle long promenade, Balmoral is a special spot that we reckon deserves its time in the sun.
Tourism Australia conducts their Best Australian Beach Awards every year, with Misery Beach (yes, really) in Western Australia winning in 2022. This year, all states, including the Northern Territory, featured on the top 10 list, with the competition adjudicators favouring our country's smaller, lesser-known beaches for the top spots.
The top 10 beaches in Australia for 2023 are:
Stokes Bay, SA, Kangaroo Island

Boomerang Beach, NSW, mid-north coast

Rainbow Beach,

Queensland, Cooloola Coast

Apollo Bay, Victoria, Great Ocean Road

Adventure Bay, Tasmania, Bruny Island

Hamelin Bay, WA, south-west

Little Bondi Beach, NT, East Arnhem Land

British Admiral Beach, Tasmania, King Island, Bass Strait

Flying Fish Cove, Christmas Island

Balmoral Beach, NSW, Sydney Harbour
Yep, that's right – this year New South Wales featured the most. (Just had to point that out.)