We're all familiar with the damaging impact of single-use plastics to the environment – you've seen the disturbing video of a plastic straw being removed from a turtle's nostril, or the Blue Planet 2 episode where an albatross unwittingly feeds plastic to its chicks. So it's welcome news that Australia's major supermarkets stopped giving out single-use plastic bags, and that KeepCup's founder reported a 400 per cent increase in sales following an episode of the ABC's War on Waste program. Now, Sydney's hospitality venues are taking it upon themselves to reduce our reliance on little tubes of polypropylene to sip our drinks.
Harriet Leigh, head of hospitality at Rosebery's gin distillery and bar Archie Rose, says it took them a "frustratingly long time" to phase out plastic straws but "[most] people have naturally accepted the change". They now use paper straws and still on request only, so they hardly use any. "It's amazing how quickly you adjust," she says. "Now when I see a plastic straw I'm disgusted – it looks like trash on a drink."
With the knowledge that it can take up to 450 years for a plastic straw to decompose – and the alarming prediction that by 2050 there'll be more plastic in the ocean than fish – CBD underground cocktail lounge Door Knock has been "proudly plastic straw free" from the moment they opened their doors. Owner Natalie Ng says they're consciously reducing their waste, plastic or otherwise, across the whole operation. "We use paper or metal straws when required, but we have created most of our drinks so that they do not require straws at all. The glassware that our cocktails go into encourage consumers to smell the aroma or to drink straight from the glass to get the full effect of the cocktail."
At the Bank Hotel in Newtown, general manager Dave Mills made the call to remove plastic straws from their venue around 12 months ago, and they're recycling as much as possible too. "It was a team decision to help reduce the unnecessary deaths of turtles, seals and other precious ocean life – to help keep our oceans clean for years to come," he says. "All of our plastic drink bottles, glass bottles and cans are recycled through the CDC initiative, with proceeds being donated to local Inner West charities."
Mary White, general manager at the Lobo Plantation, has seen Sydney's hospitality industry introduce more paper straws in the past year, and they're taking their efforts further to make sure they work with more environmentally conscious suppliers. "We sourced a supplier of paper straws in bulk, then phased out whatever plastic straws we had left," she says. "The hospitality industry can wreak havoc on the environment. We can't be perfect, but every little bit that we can do to lessen the pollution in our oceans is worthwhile." White says they've found a fruit supplier that delivers in reusable containers instead of styrofoam and they're also training staff to reduce waste when preparing ingredients.
One of the leaders in Sydney's bar industry when it comes to what's best both for the environment and the customer is Darlinghurst spritzer bar This Must Be the Place. They stopped using plastic straws almost a year ago. Owner Luke Ashton says they moved to alternatives – from bio straws to bamboo and now metal straws only. "From the outset, we've have had a keen eye on reducing our waste," says Ashton. "We use bin liners multiple times if they're not full at the end of the night; we moved to reusable cork coasters in replacement of cardboard coasters; we compost all our green waste at the community gardens; and we water plants with melted ice water."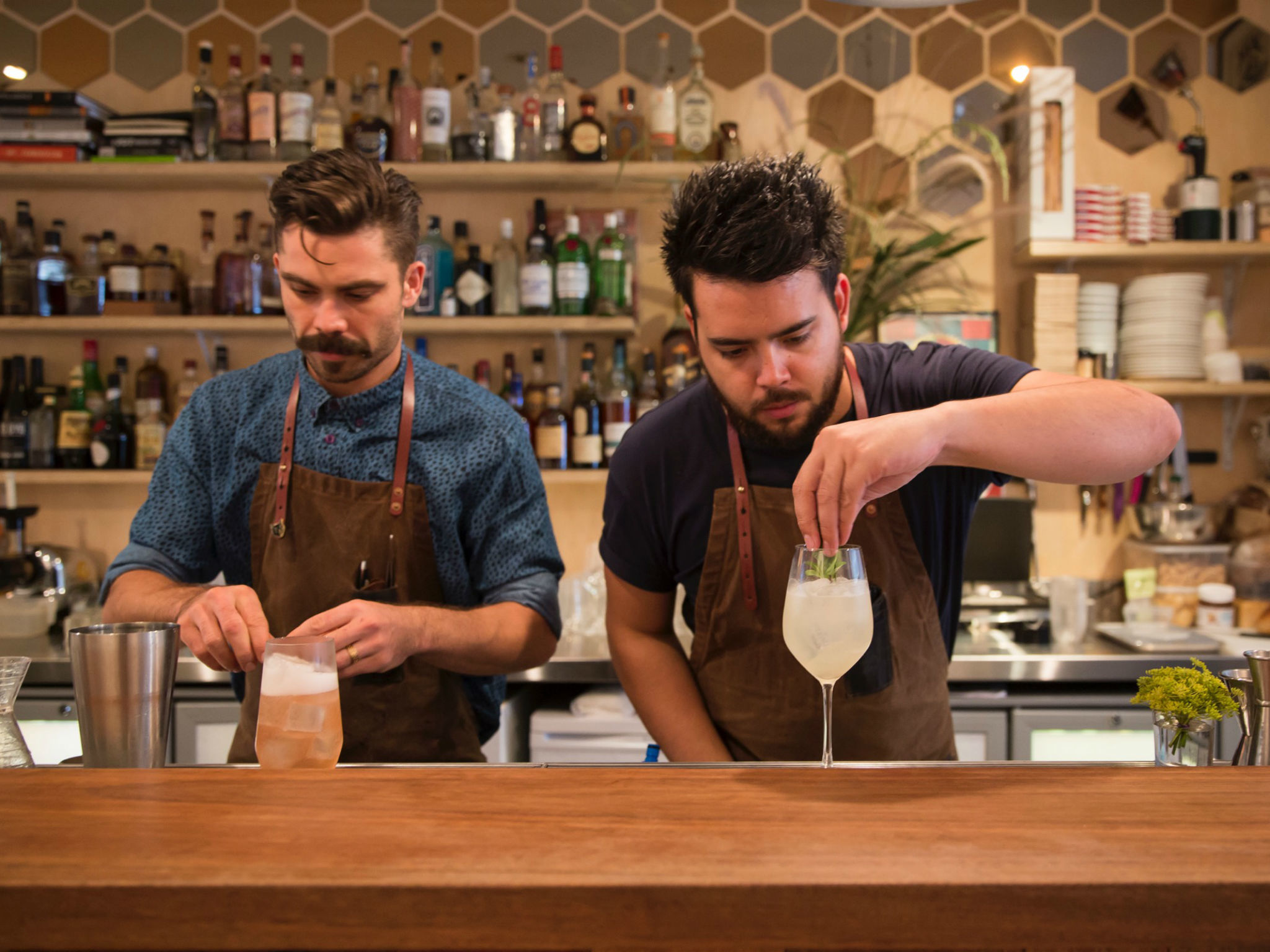 But for some venues, reducing their plastic straw usage is a relatively new initiative and one that's had financial implications. Mikey Enright, director of the Barrelhouse Group (the Barber Shop and the Duke of Clarence) says they started to reduce their plastic straw stock two months ago – now they serve highball cocktails with metal straws or drinks without straws, unless requested. "Metal straws are expensive but we can recycle them... Well, the ones that come back to the bar," he says.
But it can be easy to join the anti-waste party. Belle Breusch from the Welcome Hotel says they simply removed straws from customers' view and no longer supply a straw with every drink. In fact, they no longer buy plastic straws. "We began to ask ourselves why have we become a society where straws are something we need? People in their own homes wouldn't use a straw for everyday sipping, so why, when we go out, do we need to suddenly sip from one?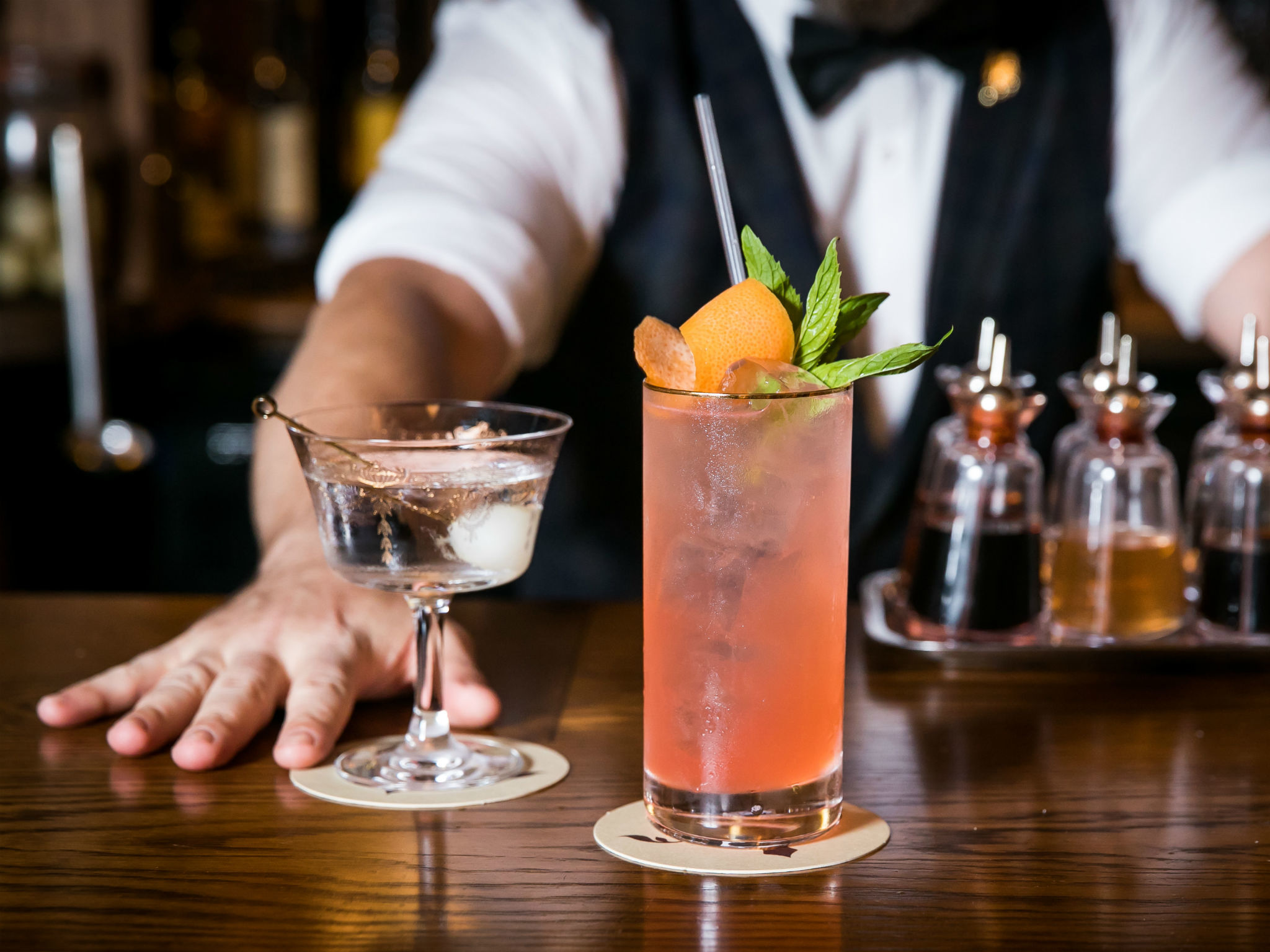 Another venue that's simply stopped ordering plastic straws is Double Bay's the Sheaf Hotel. Tim Drake, general manager and licensee, says they provide paper straws if someone requests one. "We had a long look at what we were doing in terms of becoming more environmentally friendly over the last few months. We have always recycled glass bottles and cardboard, but we wanted to go further. The amount of plastic straws we used to throw out was ludicrous."
Of course, there are cases where plastic straws are still necessary, but for able-bodied patrons who do have a choice about what material we drink through should we really kick up a fuss when venues are simply trying to reduce their environmental footprint? Nicola Somerville, general manager at Chiswick at the Gallery, thinks the change is worth the potential upset from one or two diners. "Last month we changed our straws to biodegradable ones, still only on request. We decided that the positive impact on the environment far outweighed the impact on the guest, and if communicated correctly guests would also be supportive."
If you want to spend your money with businesses that are taking a stand against plastic straws, you can see the hundreds of venues listed with campaign the Last Straw, or follow the hashtag #sydneydoesntsuck – supported by deputy lord mayor Jess Miller.
Make more feel-good purchases at the best ethical shops in Sydney.