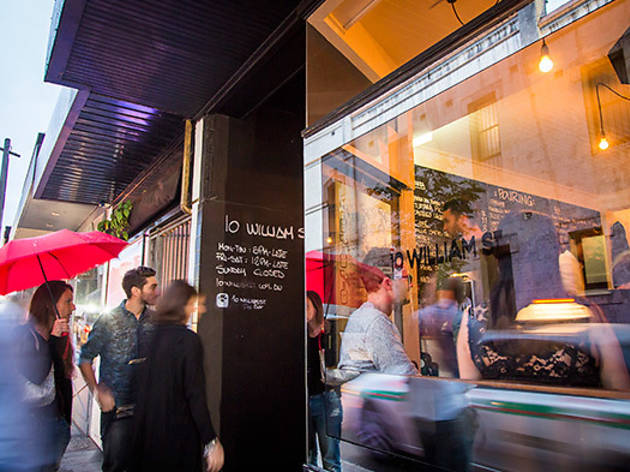 1/9
2/9
3/9
4/9
5/9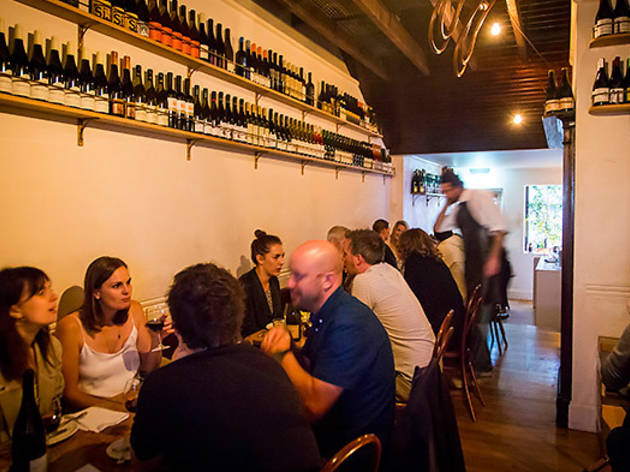 6/9
7/9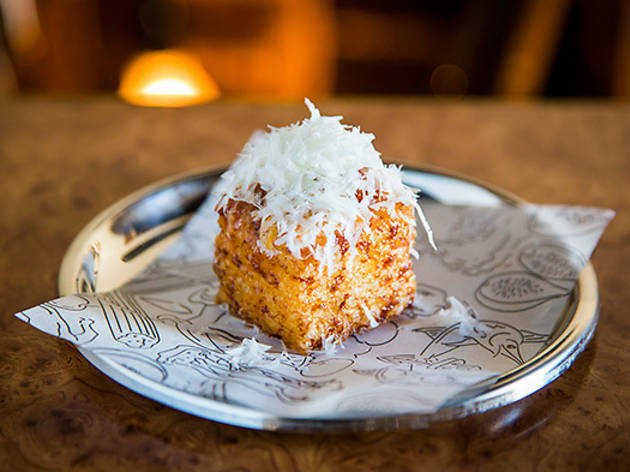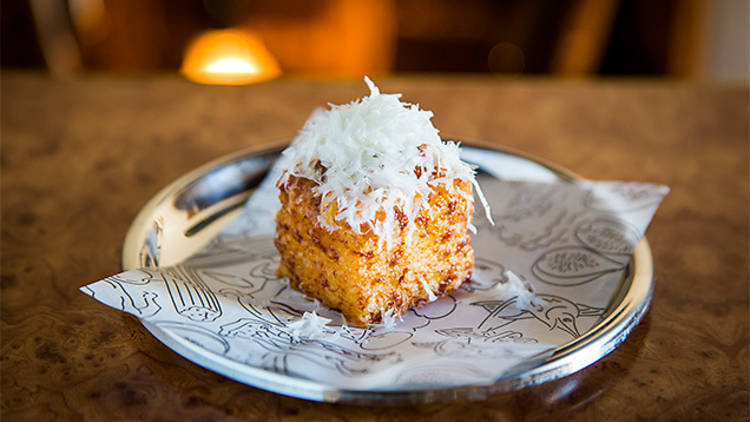 8/9
9/9
A little Paddo wine bar scores another big name chef
You know what you need to accompany that fresh and fruity glass of Xavier fiano from Heathcote? A soft, hot block of haloumi and tapioca, fried a golden brown and topped with XO sauce to deliver a salty, spicy sucker punch, with a savoury double tap from a light snow of grated pecorino. At 10 William Street, these "dadinho" take the Brazilian peanut candy of the same name and reimagine it as a savoury bar snack with Chinese and Italian flavours. We have the inventiveness of Luke Burgess to thank for this freaky-delicious treat. After he closed his famed Hobart restaurant Garagistes earlier this year there were guest appearances and collaborations for the talented chef, but now he is settled behind the burners at this compact Paddington wine bar.
Regulars can rest easy because the pappardelle Bolognese is still on the menu, as is a hot, seeded pretzel that you run through a creamy emulsification of olive oil and bottarga. But now that Burgess has taken over the reins from recently departed Daniel Pepperell, he is packing the menu with a whole lot of seriously exciting eats.
Not a lick of flame has touched the plate of little raw prawns (ebi) dressed in blood orange juice. The silky crustaceans and the crunch of thin carrot rounds are tied together by a shot of sweet citrus. It's the same song but a different tune in the special of raw trevally slices on a zesty yuzushu curd served with sour cream. The all-raw party doesn't end there. Carpaccio in the style of steak tartare sees tender slices of raw beef arrive with a raw yolk on top, a sweet and sour Italian sauce (agrodolce) and ewe's milk. Mix it all together for a rich, tender dish with plenty of funk.
Not everything on the menu is a slam dunk – the snail-shaped pasta shells with squid, nettles, and spring garlic came out of the water a few moments before al dente – but there's a snap and energy to the food here that makes you want to keep exploring. Furnish your adventures with a glass of the gentle Thick as Thieves pinot noir from the Yarra Valley, or let all the restrained fruit out of a bottle of the Domaine Lucci orange sauvignon blanc. Whatever your wine choice, the new 10 William Street menu will get you all fired up about raw bar snacks this summer.
Venue name:
10 William Street
Contact:
Address:
10 William St
Paddington
2021

Opening hours:
Mon-Thu 5pm-midnight; Fri, Sat noon-midnight
You may be interested in: