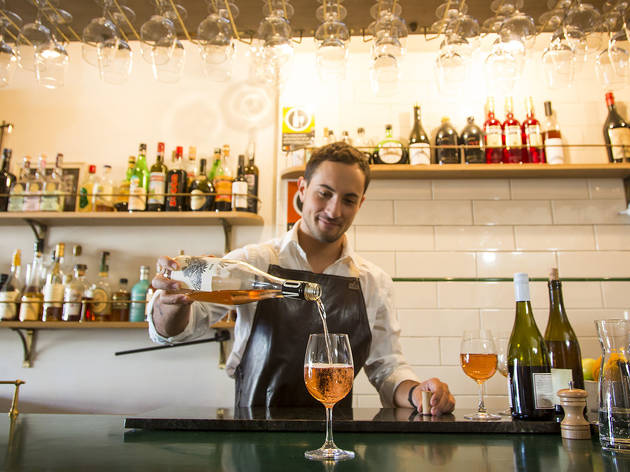 1/9
Photograph: Anna Kucera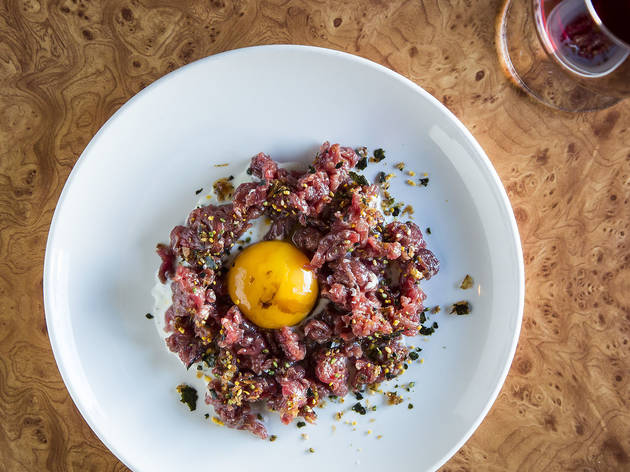 2/9
Photograph: Anna Kucera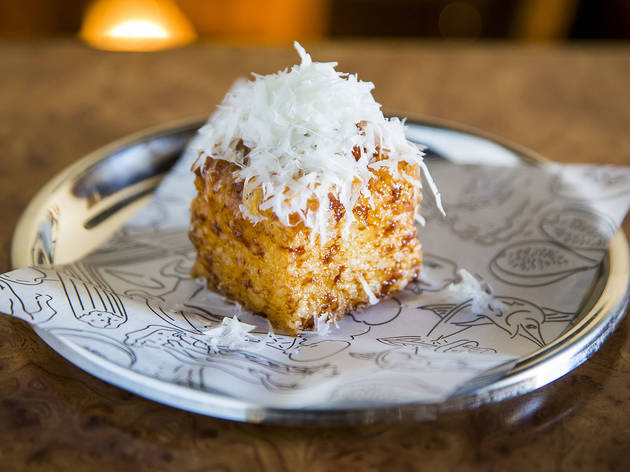 3/9
Photograph: Anna Kucera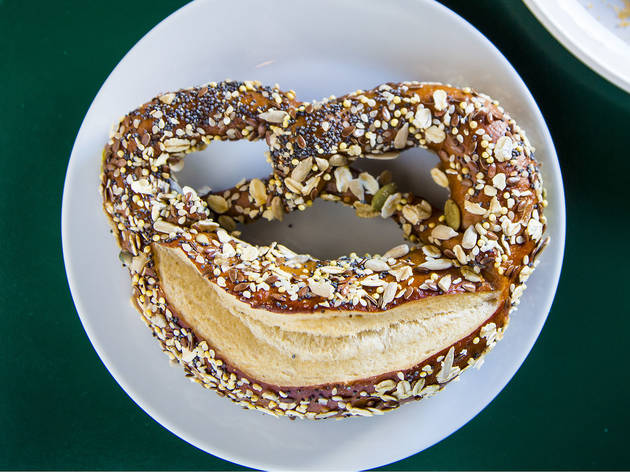 4/9
Photograph: Anna Kucera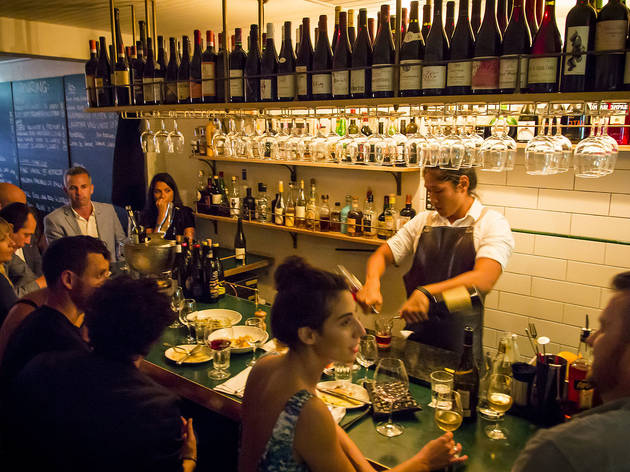 5/9
Photograph: Anna Kucera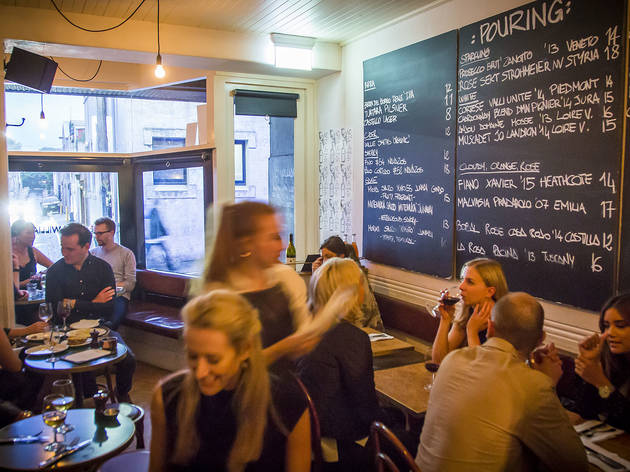 6/9
Photograph: Anna Kucera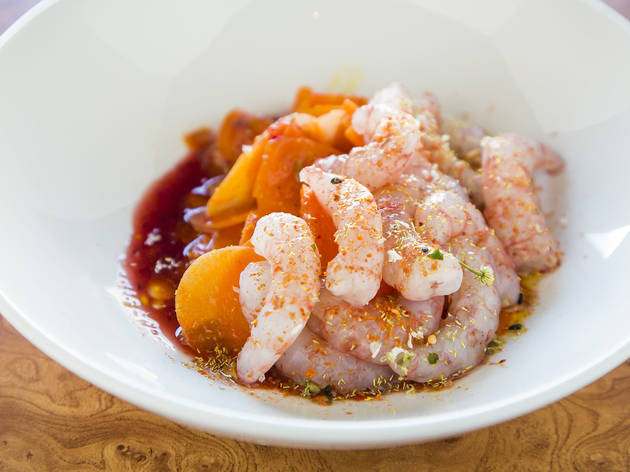 7/9
Photograph: Anna Kucera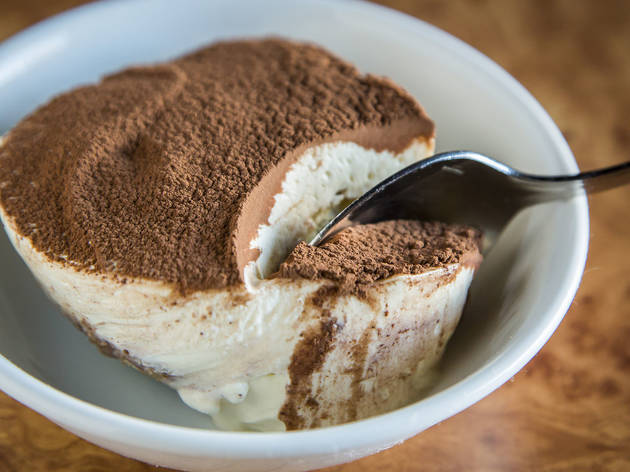 8/9
Photograph: Anna Kucera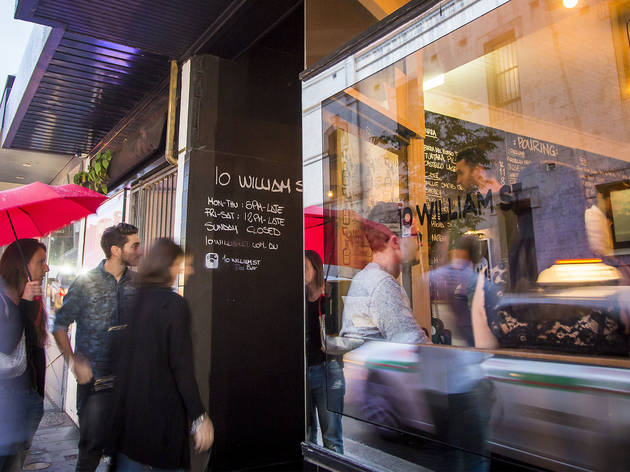 9/9
Photograph: Anna Kucera
There's no point arguing whether you're here for wine or food. We both know you're here for everything they've got
You probably just popped your head in for a cheeky glass of vino on your way home. But, once the aroma of shellfish, garlic, and chilli in the tangled thicket of spaghettini hits you, you may as well relinquish your evening plans – and your budget for that matter. The only way out of a night of incredible wines and Italianish food at 10 William Street is through it. The ultimate First World Problem.
Even if this tiny wine bar and restaurant looks packed from the street (it always does), it's worth seeing if there's not a table upstairs. Even better is scoring a seat right in the thick of things down on the ground floor, where a genial ballet of glasses, plates, guests and floor staff twirl around the toehold of floor space between tables for two. Get cosy, and prepare to suck your stomach in when standing up.
The fresh, gleaming pretzel that you swipe through a salty whipped bottarga is still on the menu, just waiting to be the bawdy table companion of your fresh, clean glass of muscadet from Domaine de la Pépière in the Loire Valley.
If you've graduated to bigger, funkier wines you are in the right place, friend, because sommelier Andy Ainsworth has packed plenty of funk onto the by the glass list with the likes of the blushing Sicilian Suscaru from Frank Cornelissen and the Czech Milan Nesterec pinot gris. But for the full farmhouse experience order a glass of the nebbiolo from South Australia's Manon that has a little of what the French call 'goût de souris', or mousiness, and a whole lot of rustic flavour.
And if Sally Rainbows (the red-bearded chap) tells you to consider a bottle of the Monastero Suore Cistercensi wine coenobium, a white made by Trappist nuns outside of Rome, you should trust him. He's got a whole lot of Sydney wine experience under his belt from Master and Silvereye and knows what's good.
Unlike those nuns, head chef Enrico Tomelleri is not a strict adherent to Italian dining. He might be spreading ndija and diced scallop onto wonder white to make a fancy edition of prawn toast, crusted in sesame seeds, or he might be plating up a golden potato like it's a precious jewel, basking in a XO and a spicy capsicum salsa. Do not forget a side of bread here, because you won't want to let a drop of the sauce make it back to the kitchen.
There's not many places in the city that have nailed casual European dining as expertly as the team at 10 William Street. They know that it doesn't matter if you're here for wine, here for carbs: a bit of both is an inevitability when they're so good at either.
Venue name:
10 William Street
Contact:
Address:
10 William St
Paddington
2021

Opening hours:
Mon-Thu 5pm-midnight; Fri, Sat noon-midnight