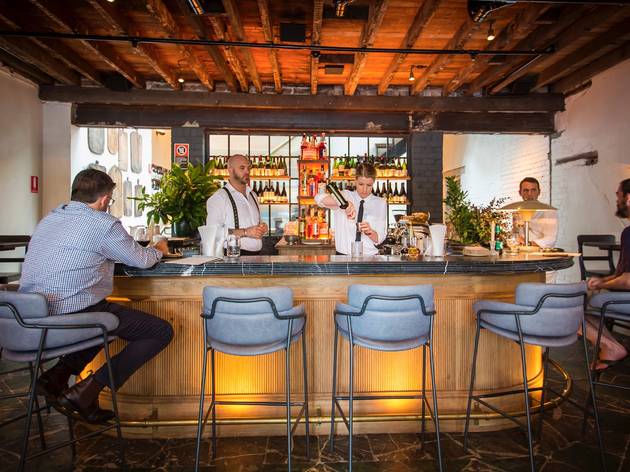 Merivale celebrate with decadent dinners, Champagne and baguettes
Merivale venues across the city will be celebrating La Fête Nationale aka Bastille Day July 10-14.
Ash Street Cellar will be pouring Veuve Clicquot Rosé for $20 a glass or $120 a bottle all week alongside specials including confit duck, bouillabaisse and French charcuterie.
Parisian inspired bistro Felix will be hosting a Bastille Day degustation dinner with six-courses and Ruinart Rosé on arrival. Throughout the week there will also be regional specials with matched wines, exploring Brittany, Burgundy and beyond.
Fred's will also host both a Bastille Day lunch and dinner on Friday July 14, with chef Danielle Alvarez cooking up a classic provincial feast.
Finally even the Chicken Shop is getting involed, dishing out brie and black truffle baguettes.