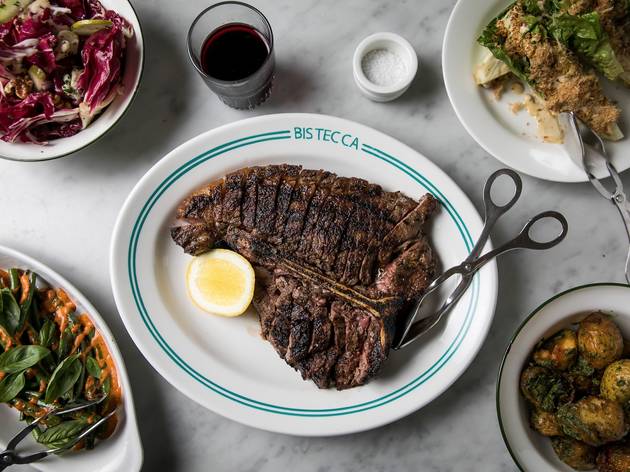 1/21
Photograph: Anna Kucera
Food at Bistecca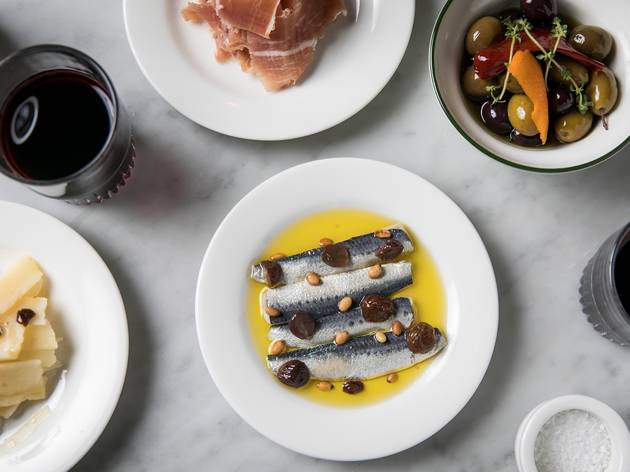 2/21
Photograph: Anna Kucera
Food at Bistecca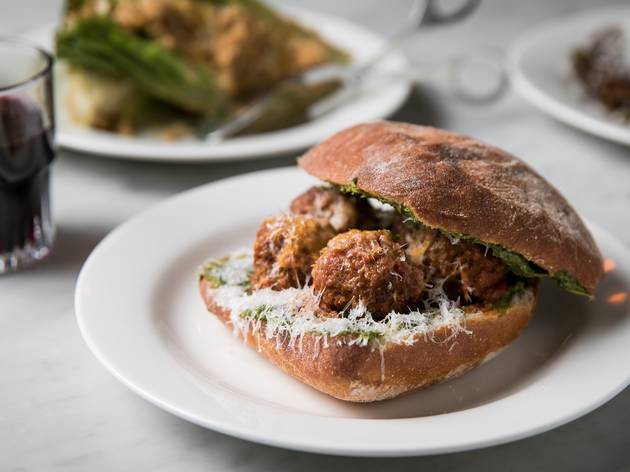 3/21
Photograph: Anna Kucera
Food at Bistecca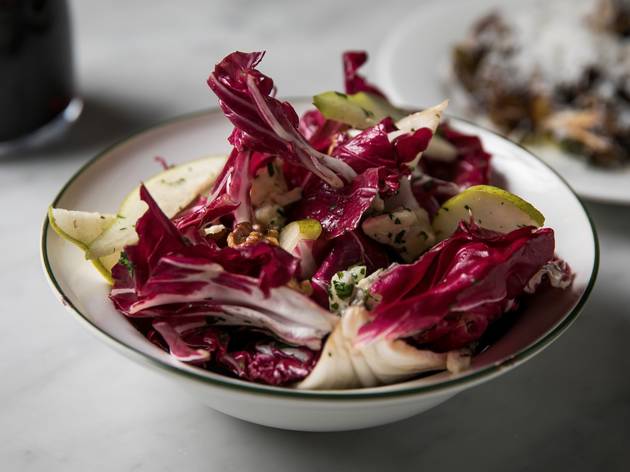 4/21
Photograph: Anna Kucera
Food at Bistecca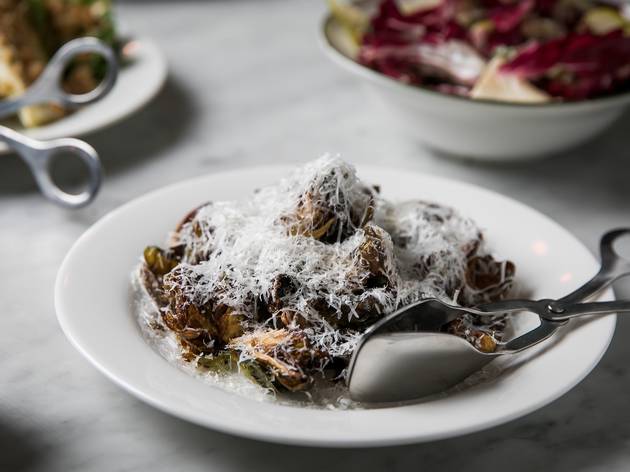 5/21
Photograph: Anna Kucera
Food at Bistecca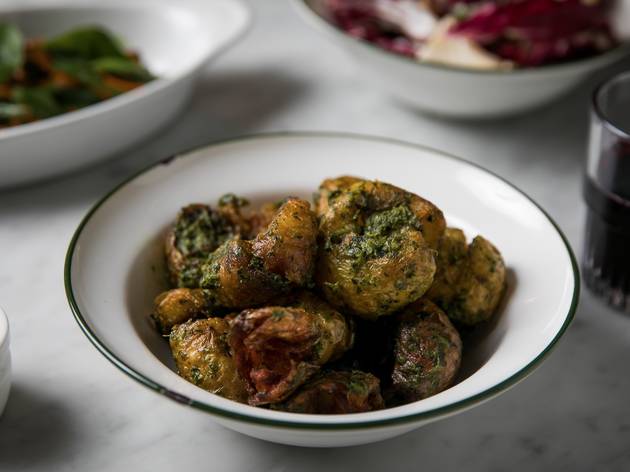 6/21
Photograph: Anna Kucera
Food at Bistecca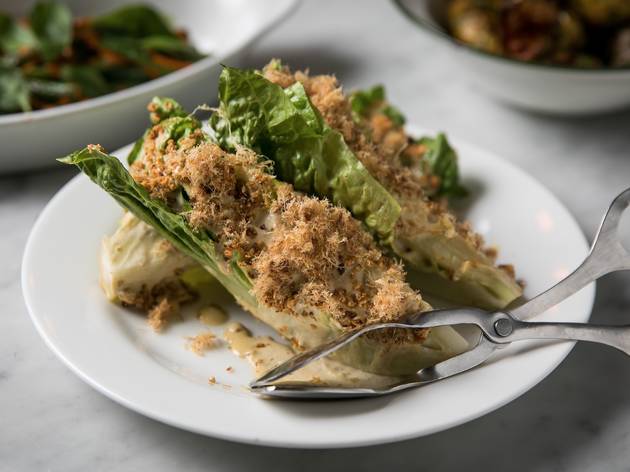 7/21
Photograph: Anna Kucera
Food at Bistecca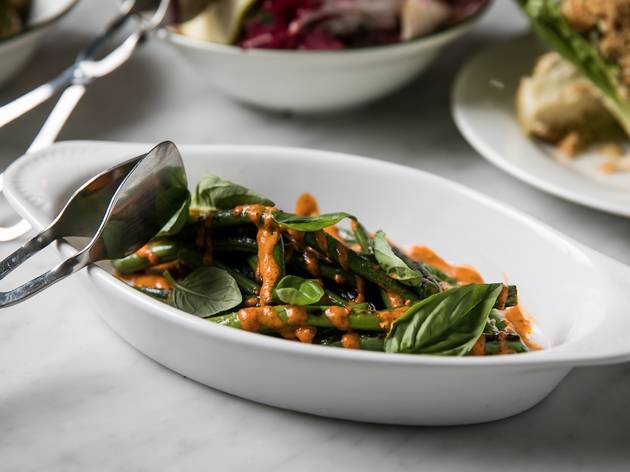 8/21
Photograph: Anna Kucera
Food at Bistecca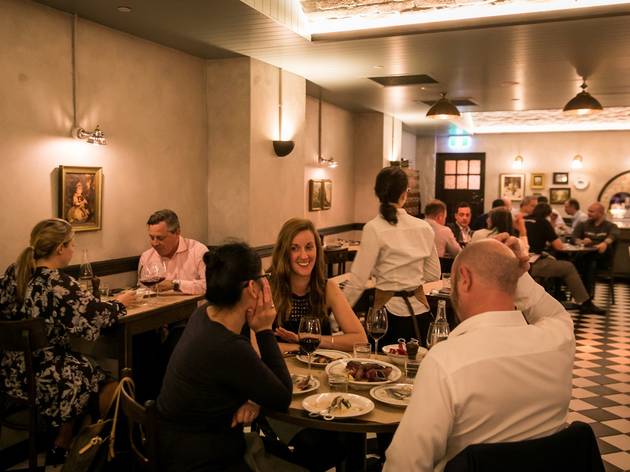 9/21
Photograph: Anna Kucera
People sitting eating inside venue at Bistecca
10/21
Photograph: Anna Kucera
People sitting eating inside venue at Bistecca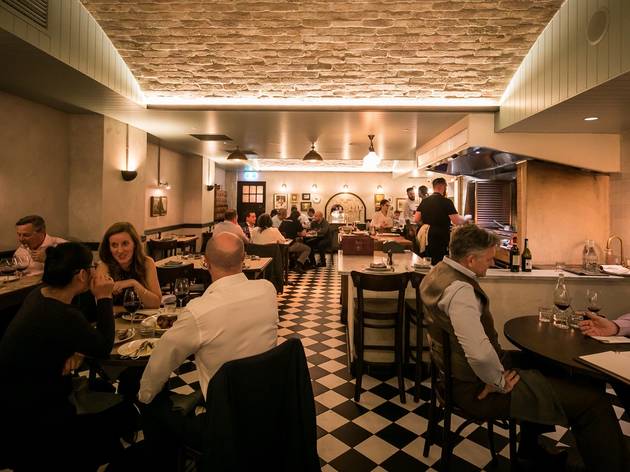 11/21
Photograph: Anna Kucera
People sitting eating inside venue at Bistecca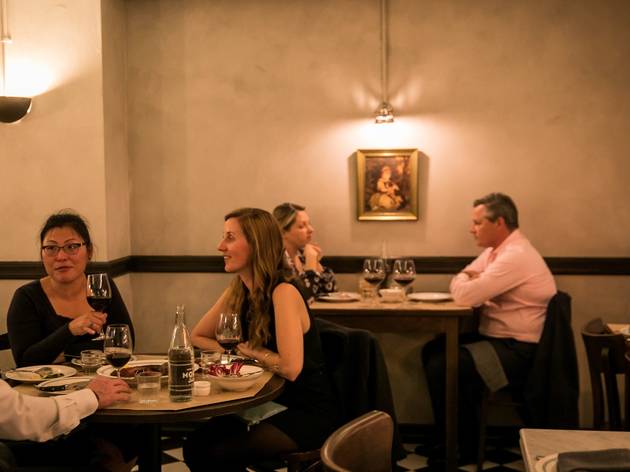 12/21
Photograph: Anna Kucera
People sitting eating inside venue at Bistecca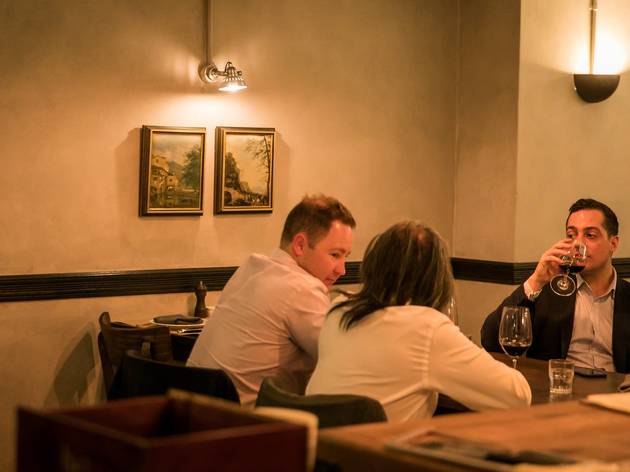 13/21
Photograph: Anna Kucera
People sitting eating inside venue at Bistecca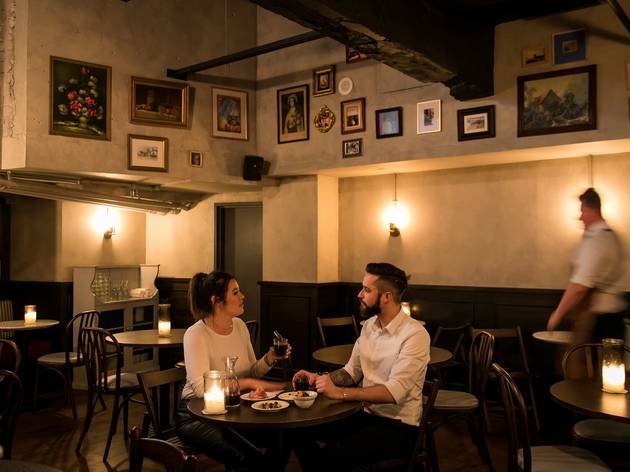 14/21
Photograph: Anna Kucera
People sitting eating inside venue at Bistecca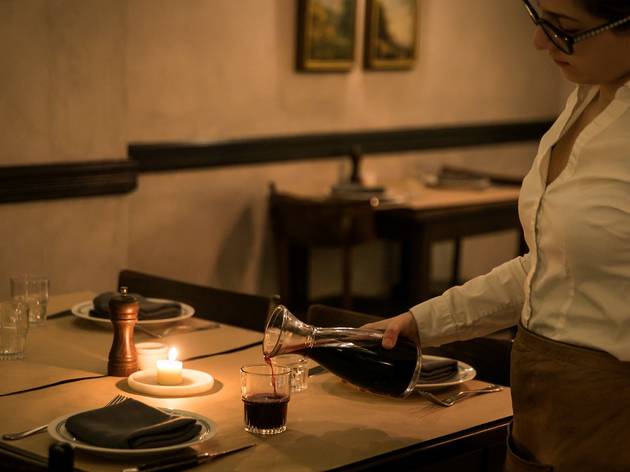 15/21
Photograph: Anna Kucera
at Bistecca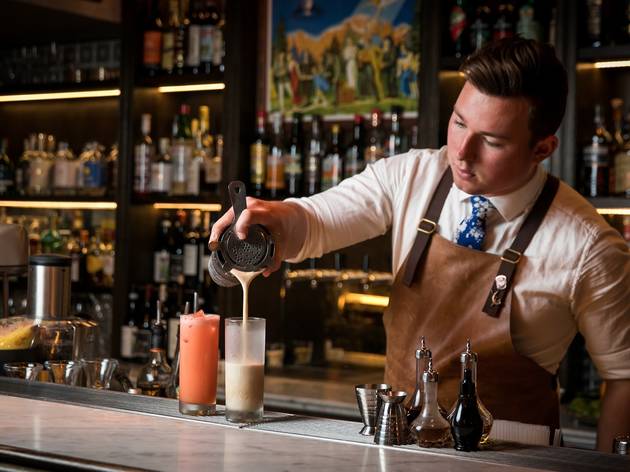 16/21
Photograph: Anna Kucera
Making cocktails at Bistecca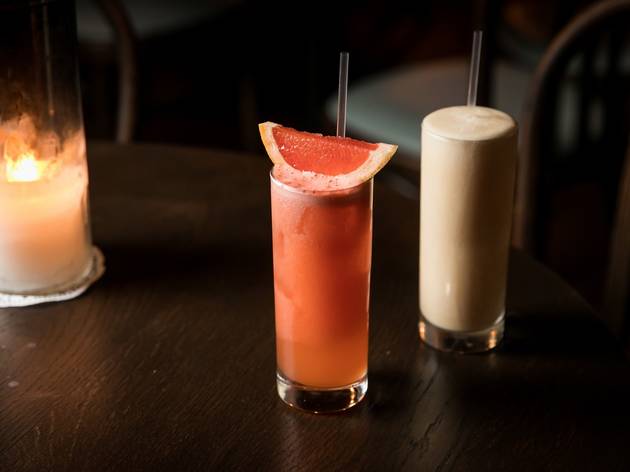 17/21
Photograph: Anna Kucera
Making cocktails at Bistecca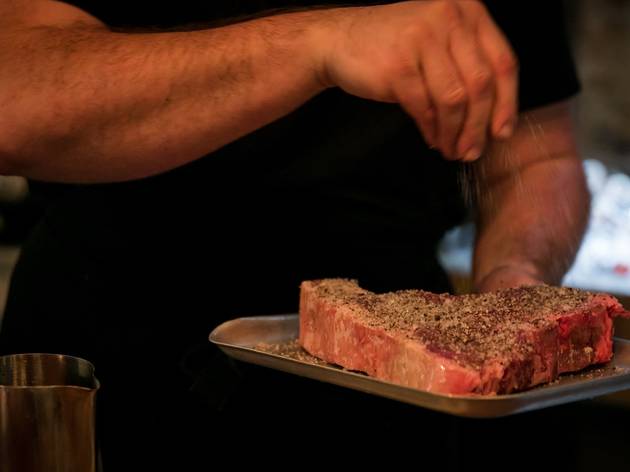 18/21
Photograph: Anna Kucera
Preparing steak at Bistecca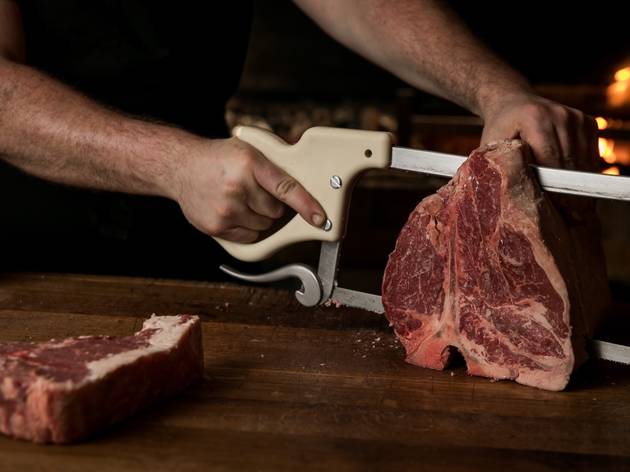 19/21
Photograph: Anna Kucera
Preparing steak at Bistecca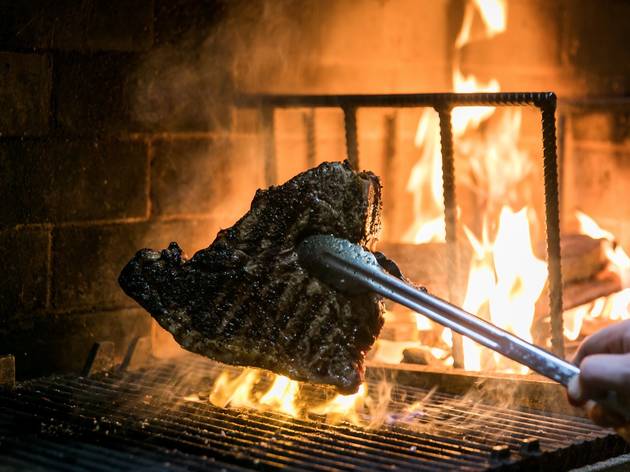 20/21
Photograph: Anna Kucera
Preparing steak at Bistecca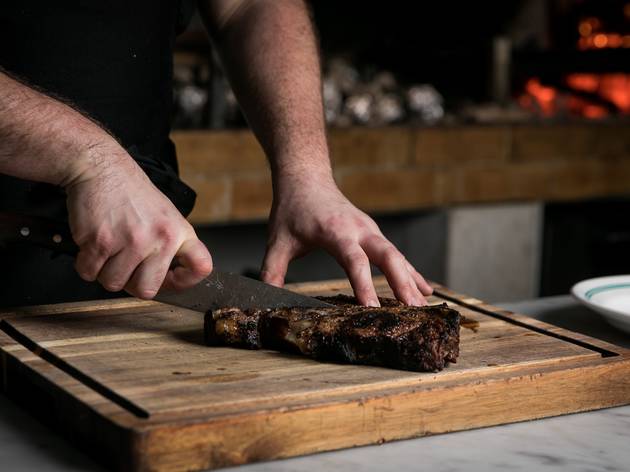 21/21
Photograph: Anna Kucera
Preparing steak at Bistecca
Time Out says
The steak dinner is back on form in the city
Here are some fun facts about Bistecca, the basement restaurant devoted to Florence's famous T-bone steaks. First, they ask you to lock your phone in a little drawer. We're told that 60 per cent of people oblige, and the other 40 per cent have reactions that range from 'unsure' to 'abusive'. They also go through a lot of meat. They recommend 600g as the minimum cut to achieve the full bistecca Fiorentina experience (anything less is getting to minute steak territory), but 800g is optimal, which means they're slicing up well over 250kg of grass-fed beef from the Riverina in South Western NSW every week.
This restaurant is also so deeply ensconced under a block of the Northern CBD that The War of the Worlds could be happening outside and you'd be none the wiser, sitting in the small dining room under the curved brick ceiling and letting the radiant heat of the charcoal grill toast you gently.
There are definitely some hacks to aid and abet your evening here. The first is to get in early. If you don't like eating early it still pays to drop in right after work (or during your lunch break) and put your name down on the roll of butcher's paper on the wall of the bar. This locks in your spot in one of the two sittings. Just rolling up when you feel hungry is not a smart play because it's a full house even on a rainy Thursday.
Wait times are no great tragedy as long as you can land a seat in the front bar and order up a handful of cicchetti – savoury toasty bites topped with things like pate (good) or ricotta and smooth strips of lardo (a bit much). Snacks keep good company with your fluffy Garibaldi made with red grapefruit juice and the bitter red aperitif, Cappelletti Aperitivo. Prefer a Martini? They make a particularly good one in a frosty, wide-bottomed little tumbler with lots of olives on the side.
Showtime begins when you're called up to slide past the bar into the dining room that's a world away from George Street's construction nightmare. Down here, it's almost like a farmhouse kitchen, which just happens to be in an apocalypse-proof bunker.
You elect how much steak you're here for – at $13 per 100g, the recommended minimum will be $78 – and they deliver it for inspection. Once you're happy they write your total on the brown paper covering your table and you can select your sides like picking the star players for a schoolyard tunnelball game. Mash is a good call – not excessively buttery but smooth and lightly salted. Sabres of cos lettuce coated in a briny mussel cream and sprinkled with bread crumbs and crunchy pancetta are a sound primer (cook time takes up to 30 minutes, so it's worth having some crunchy fresh snackage to tide you over). Baby Brussels sprouts abdicate all healthy responsibilities in favour of being fried a crisp bronze and top-and-tailed with sour cream and grated pecorino. You should also order red wine – they have their own bottle shop, so you can really go to town.
And the steak is good. It doesn't have the intense, concentrated flavour of a dry-aged cut, and the char is very gentle. It also comes unseasoned, with only a little olive wood and ironbark smoke to augment the clean, light beefiness of the sirloin and fillet sliced off the bone. It's not going to change your life, but it will leave you full and happy.
Things can get expensive quickly when you're dealing in meat-by-the-gram, so if you have nine beef-loving pals perhaps consider the set menu for ten people. For $75 a head you get sides, dessert and 300g of steak per person, and $95 bumps it up to a clean 500g each. It's a smart play because a good steak is the very definition of a crowd-pleaser, which is why everyone here is looking very smug about their choice to partake in a little bit of Florentine excess for dinner.
Details
Best selling Time Out Offers