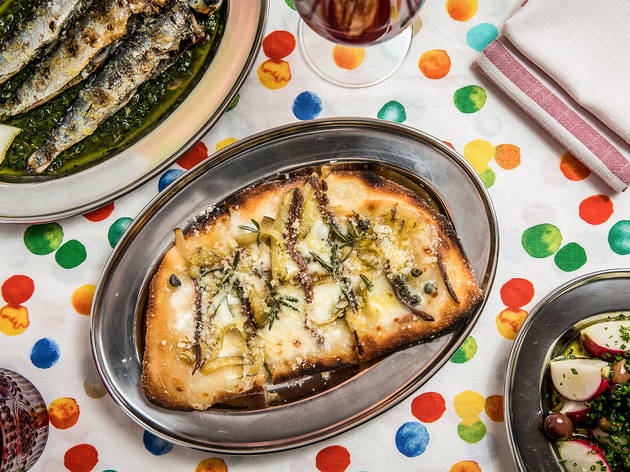 1/13
Photograph: Anna Kucera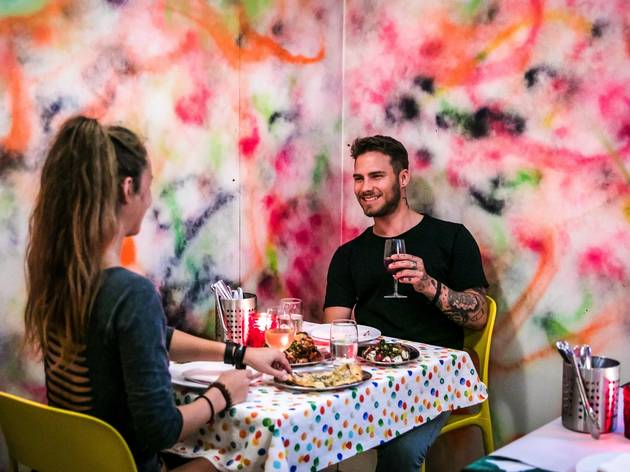 2/13
Photograph: Anna Kucera
3/13
Photograph: Anna Kucera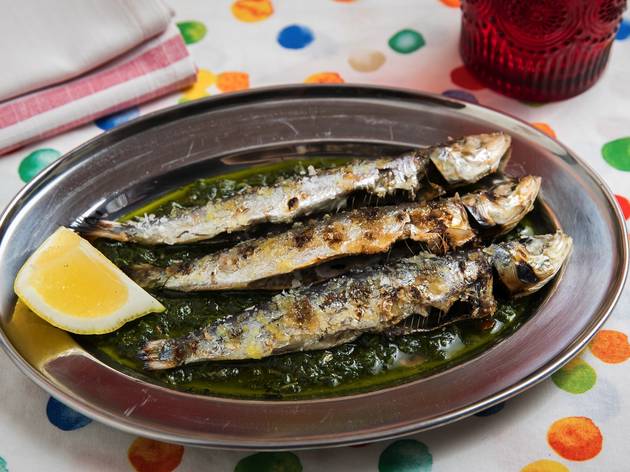 4/13
Photograph: Anna Kucera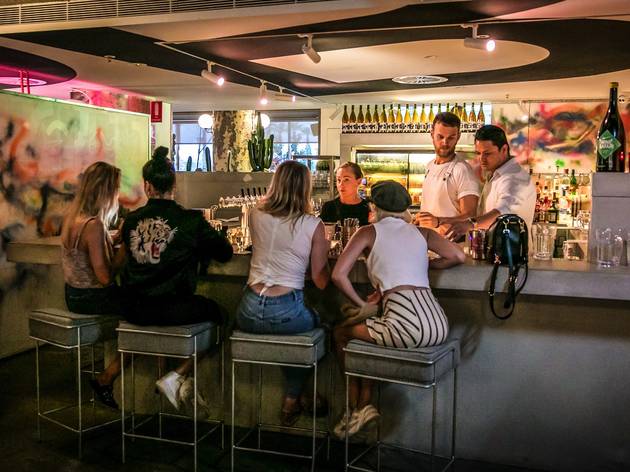 5/13
Photograph: Anna Kucera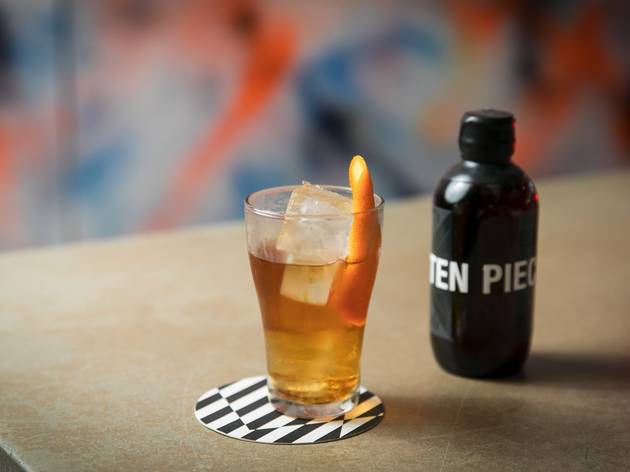 6/13
Photograph: Anna Kucera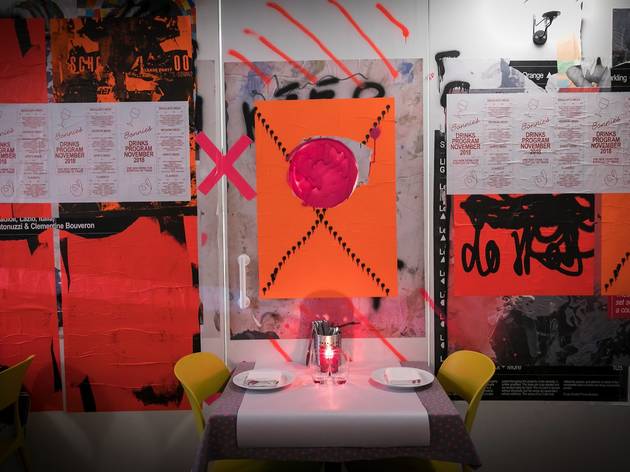 7/13
Photograph: Anna Kucera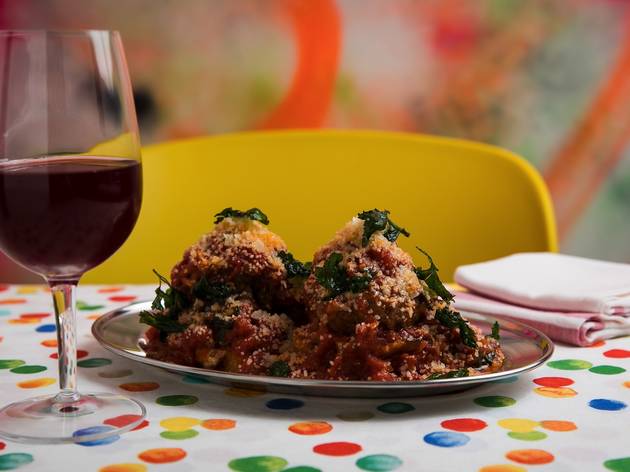 8/13
Photograph: Anna Kucera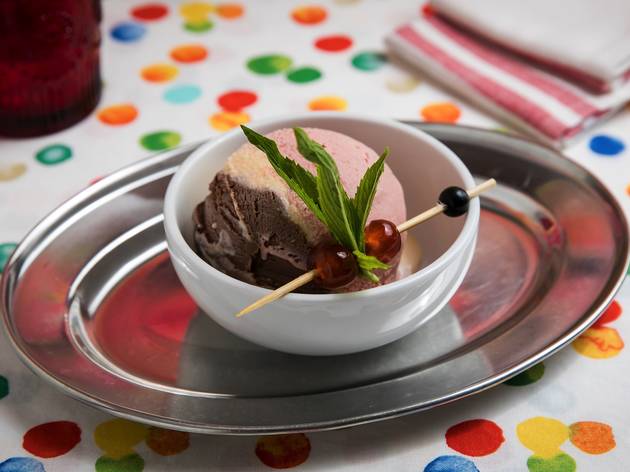 9/13
Photograph: Anna Kucera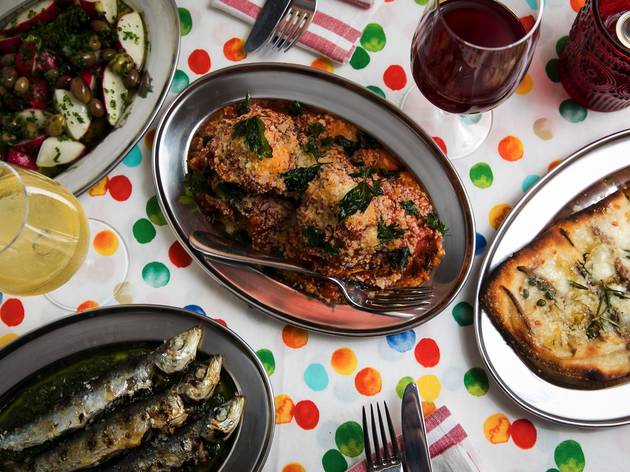 10/13
Photograph: Anna Kucera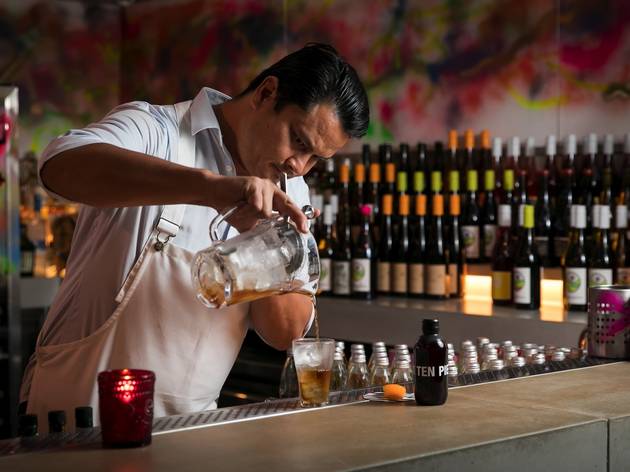 11/13
Photograph: Anna Kucera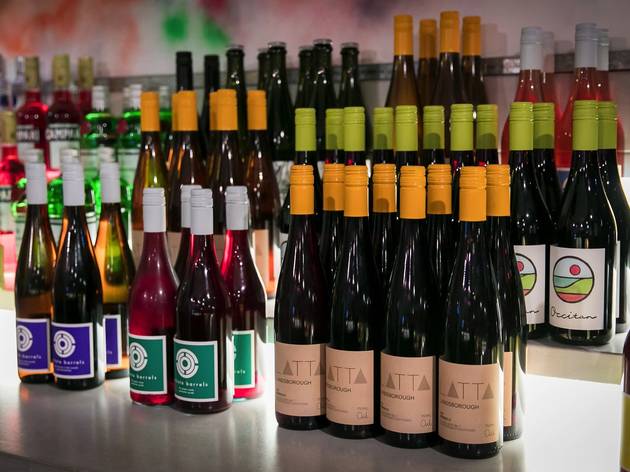 12/13
Photograph: Anna Kucera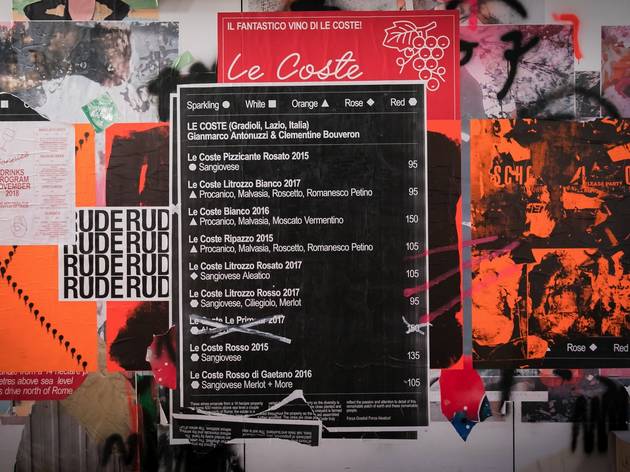 13/13
Photograph: Anna Kucera
Time Out says
It's a restaurant tucked inside a bar, doling out deep-fried Roman pizza by Bondi Beach
If your restaurant and wine bar have been cordoned off from a pub by the kind of demountable walls you expect to see in polling booths, is it really a venue in its own right? Once you are inside Bonnie's Wine and Food, the satellite venue annexed from the floor space of the Bondi Beach Public Bar, it's certainly calmer and quieter than out at the main bar where Bondi's Friday night is starting to redline.
And it's not as if they haven't embraced the temporary nature of the structure: the walls are spray painted in colourful patches, they've pasted menus and posters where it pleased them, and the tables are covered in novelty print cotton and butcher's paper. But like everything that Maurice Terzini and his team does, it's carefully considered. The money that clearly didn't go into construction was diverted to the kitchen and the bar.
That means you can up your drinking game with a collab with Terzini's fashion label, 10 Pieces, the Antica Fashionista, which is a pre-batched cocktail of bourbon, Amaro Americano and orange, served over ice to give all the caramel, herbs and citrus room to mingle. They take their wine very seriously, showcasing six producers that you'll have seen on all-star natural wine line-ups around town (Latta, Ochota Barrels, Lucy Margaux). In fact, they're also running wine crash courses, getting young winemakers into the bar for a wine safari, which in common parlance is a meet-the-maker event. There'll be tastings and snacks, and if you like what you try, you can order by the glass over a pizza fritti.
Oh yes friends, you might already consider pizza a treat, but here they are frying their pies so that they're extra crisp and golden, glossy with oil and topped in three colours. They come in three colours: red (pepperoni, tomato, chilli, cheese), green (pesto, cheese, capers, herbs), and white. This one is our pick, topped with potato slices so thin you can see daylight through them, rosemary, parmesan and anchovies all slicked in enough olive oil to please a nonna and horrify a cardiologist.
The secret to these crisp ovoid pies is in the dough, which they ferment for 48 hours. They then throw a half ball into the deep fryer and the reaction of intense heat, moisture and air causes it to puff up like a balloon. Once they're drained they flatten out into to light, crunchy layers primed for ferrying flavour to your mouth

Calamari rings wear such a light coating of crumb it's basically a nude illusion. They taste exactly like something you'd order in a seaside Italian town. But two big juicy meatballs, scattered with parmesan and adrift on rafts of toast in a sea of tomato rich sauce, is the kind of hearty, garlic-laden fare you'd expect from a mountain trattoria. No wonder: they're combining pork belly mince with brisket, mining it with a micro dice of carrot, onion and celery, adding bread and herbs and baking the lot in a sugo.

A side of radishes with olives and chives provides a reprieve, as does raw yellowfin tuna with sweet and sour style pickled red capsicum, but this is a very different dining experience to what you might expect from the suburb of poke and acai. This is far more rustic than Terzini's haute Italian temple over the road at Icebergs. At Bonnies, the food is simple, good quality and intensely flavoured. And you can bet your budgie smugglers there's Neapolitan ice cream for dessert.
Details
Users say