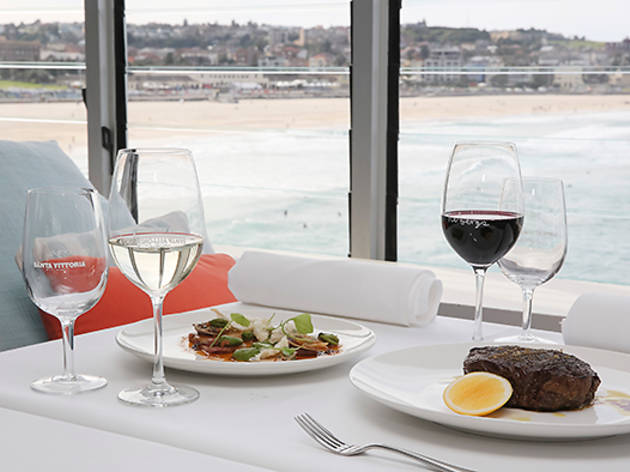 1/9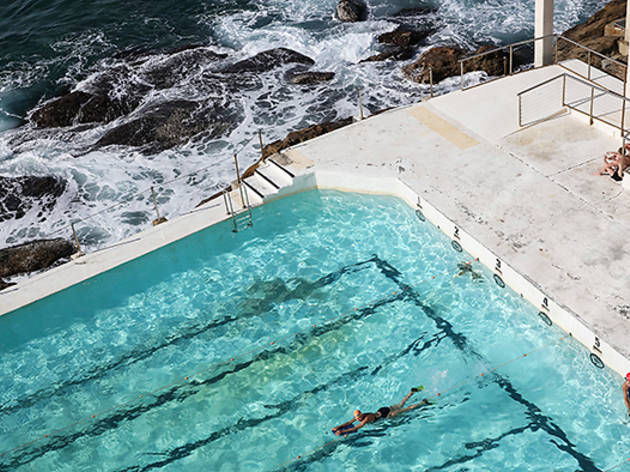 2/9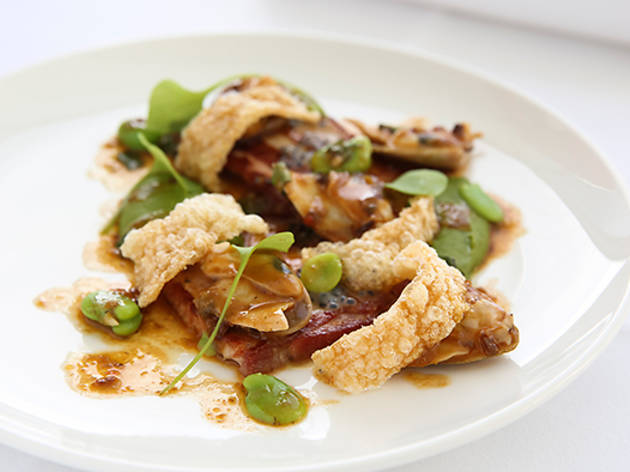 3/9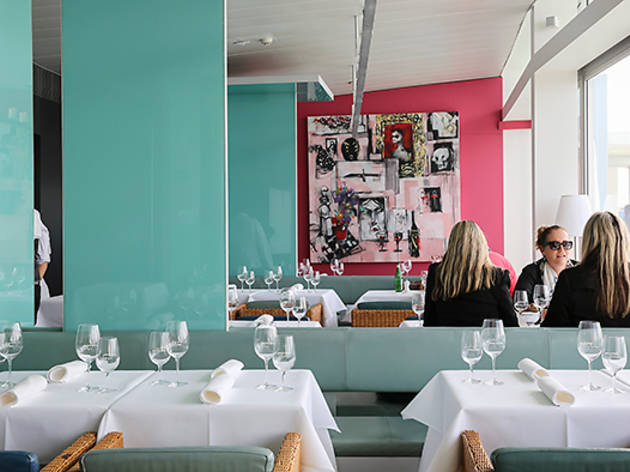 4/9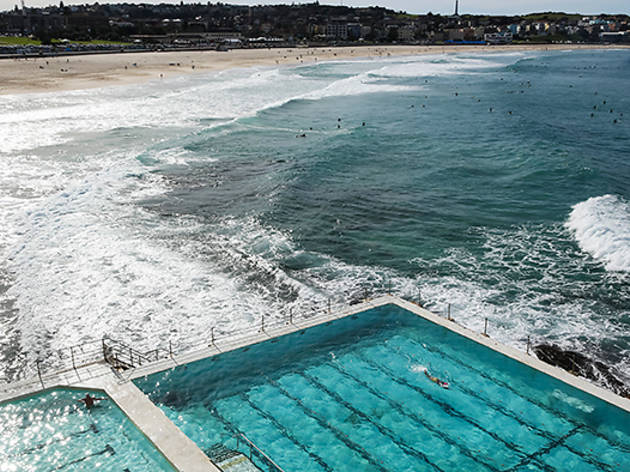 5/9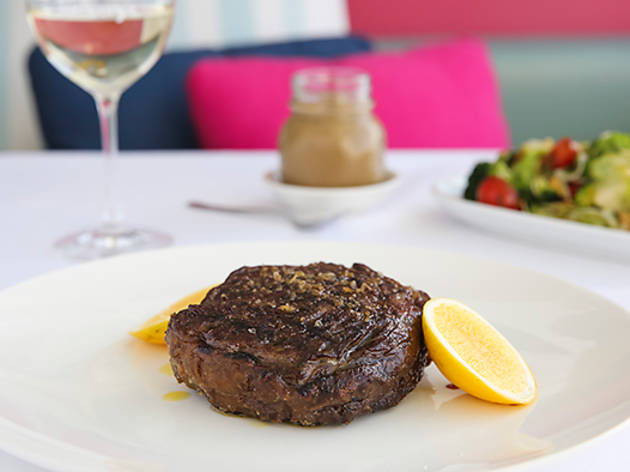 6/9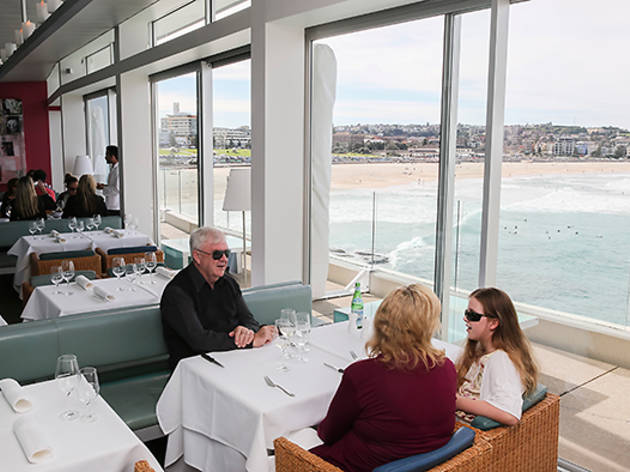 7/9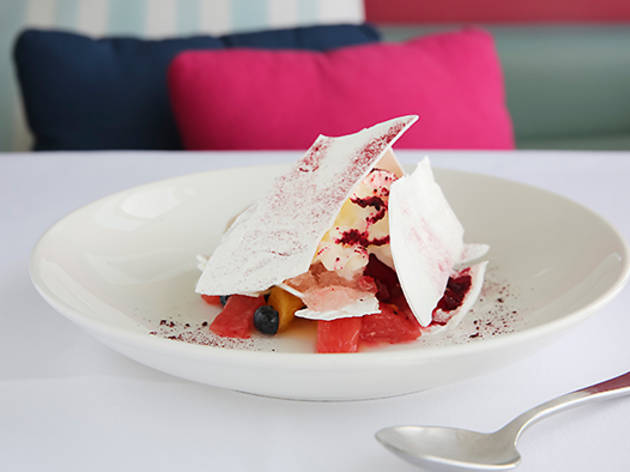 8/9
9/9
Things have changed at this beachside stalwart, and they're all for the better
Icebergs can be everything you love about Sydney, or it can be everything you hate. Those with even a slight case of reverse snobbery might accuse this top-shelf Bondi restaurant of being a little private beach club at times. Admittedly, fellow diners do have a tendency to give off a 'comfortable on any size yacht' vibe. But letting that get in the way of what could potentially be an epic lunch would be a mistake.
Because when it's good, it's very, very good. At the height of its excellence, it gives you the feeling every restaurant should leave you with: utter refreshment. And the fact that owner and restaurateur Maurice Terzini is now focussing on two restaurants rather than four or five (one of which was in Melbourne) definitely tips the scales in your favour.
There's more energy on the floor - an attentive snap that's been missing in recent years. And maybe that has something to do with Terzini's son Sylvester donning the signature white linen waiter's jacket (elegantly crumpled, of course). He's working it, too: all the assurance and floor skills of his dad, without the Bieber pants or frenetic pacing. Or perhaps it's coming from the kitchen. Monty Koludrovic is at ground zero here, bringing with him a stacked fine dining resume. He used to run the pass at the late Becasse, and more recently worked behind the scenes in the kitchen on Masterchef: the Professionals.
For the most part, Koludrovic's menu updates (the insalata di piselli now features biodynamic faro and shavings of salted ricotta, a salad of dark curly kale is tossed through with fresh walnuts and a bracingly acidic sage dressing) are smart and simple. A little pre-lunch fish finger snack sees big flakes of salt cod bound with soft, fluffy polenta, deep-fried till golden and crunchy. They rest on a firm smudge of black garlic aioli.
Compared to the breezy simplicity of the menu Icebergs is well known for, an entrée of slow-cooked Berkshire pork and clams with basil seeds, crackling and nasturtium leaves is a little busy. The essential parts of the dish (the pork and the clams in a porky clam broth) are delicious - in fact, we'd be pretty happy with this alone. But the basil seeds (no matter how hard we try, they always look like frog spawn to us) sort of strewn over the pork, the artful scattering of leaves and the pieces of puffed up crackling all just feel like overkill.
Mainstays, however, are now better than they ever have been. The 400g black Angus rib eye is served pretty much in the nude except for a cheek of lemon, a deep, salty char and your choice of mustard. It's everything you could wish for out of a steak: thick, juicy, with a good amount of chew and plenty of flavour. In fact, once you get going on that hunk of protein, it's unlikely you'll really want anything else, except maybe a long nap.
On the subject of classic 'Bergs, a beetroot meringue seems like the very last thing you'll want to order. But forge ahead. Here, thin sheets of meringue are placed over layers of Campari granita, light, soft savoury beetroot sorbet and sweet swirls of crème fraiche, dusted with dehydrated beetroot. Irritating on paper, delicious in reality.
There's no denying the completely beautiful setting of Icebergs. Jutting over the ocean pool below and looking straight out to Bondi Beach, it's a room of chilled oceanic colours - turquoise, teal, sea glass. And like that beach and all who bathe in and on it, the room's a little sun-bleached.
You can call it well worn, but we'll call it well loved.
Venue name:
Icebergs Dining Room and Bar
Contact:
Address:
1 Notts Ave
Bondi
2026

Opening hours:
Tue-Sat noon-midnight; Sun noon-10pm