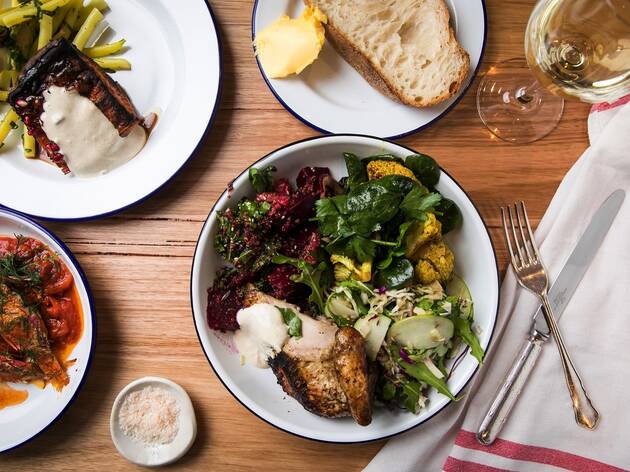 1/18
Photograph: Anna Kucera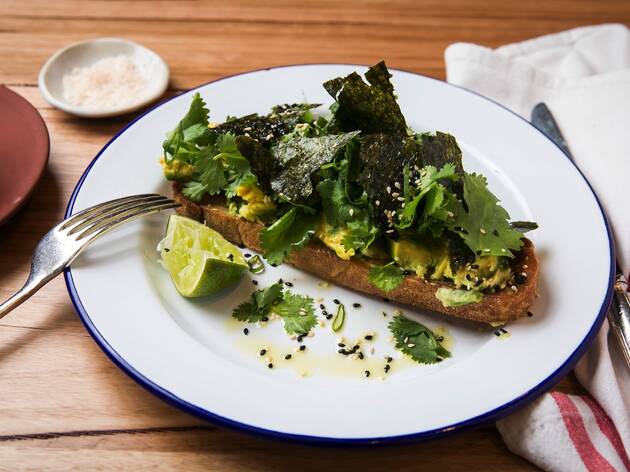 2/18
Photograph: Anna Kucera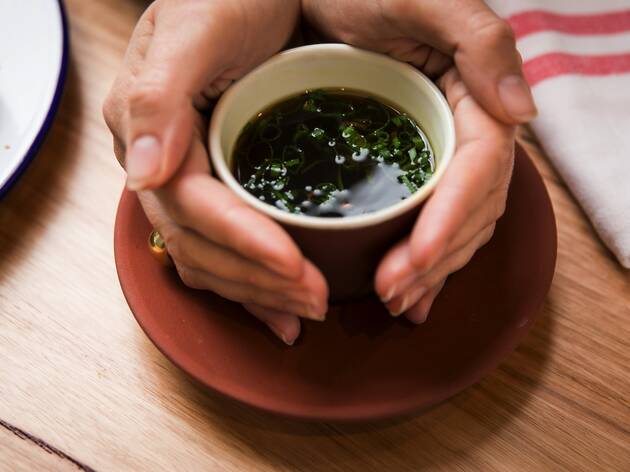 3/18
Photograph: Anna Kucera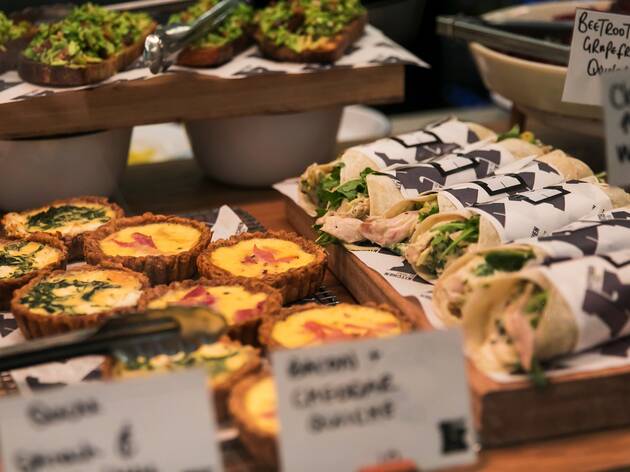 4/18
Photograph: Anna Kucera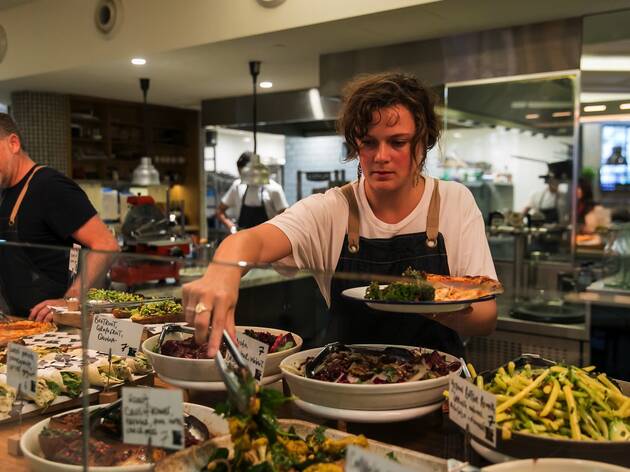 5/18
Photograph: Anna Kucera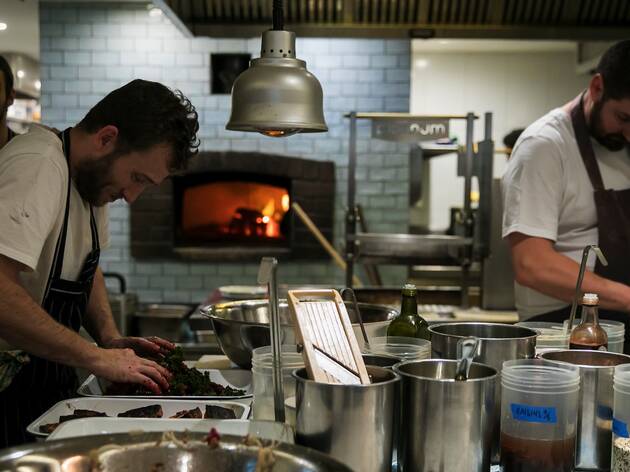 6/18
Photograph: Anna Kucera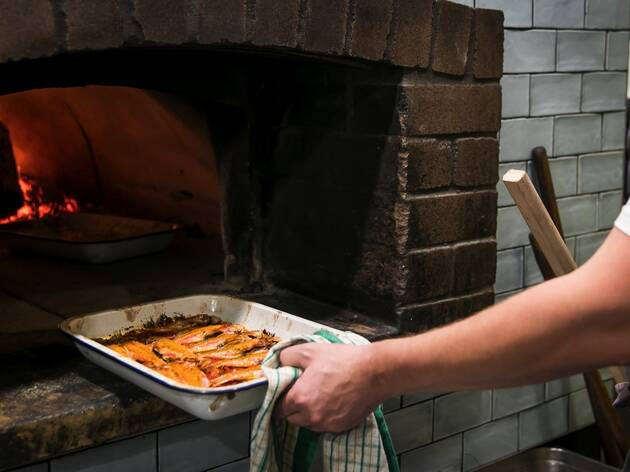 7/18
Photograph: Anna Kucera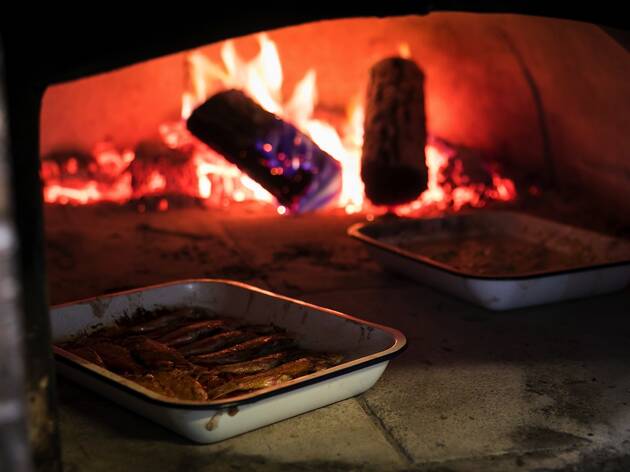 8/18
Photograph: Anna Kucera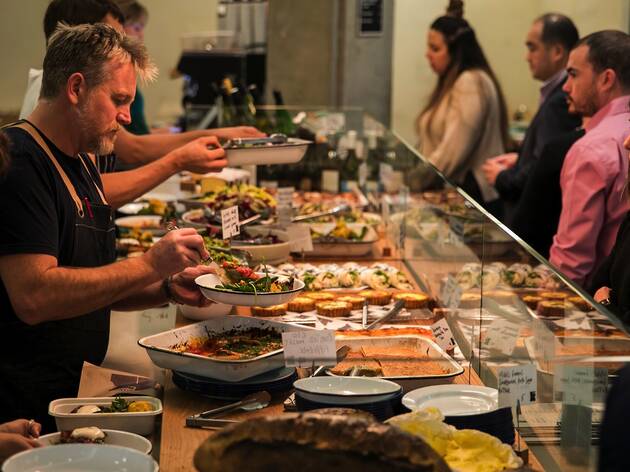 9/18
Photograph: Anna Kucera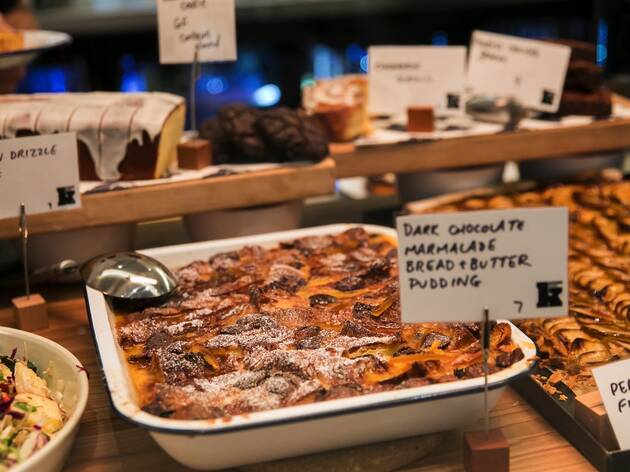 10/18
Photograph: Anna Kucera
11/18
Photograph: Anna Kucera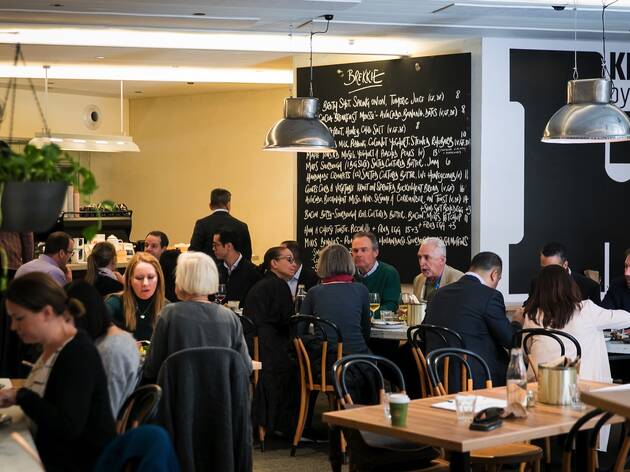 12/18
Photograph: Anna Kucera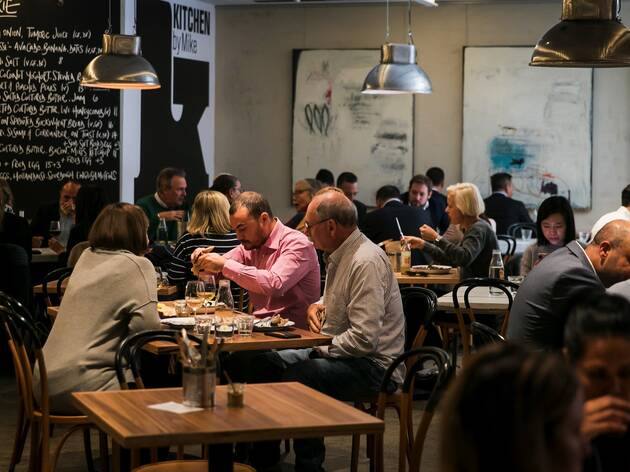 13/18
Photograph: Anna Kucera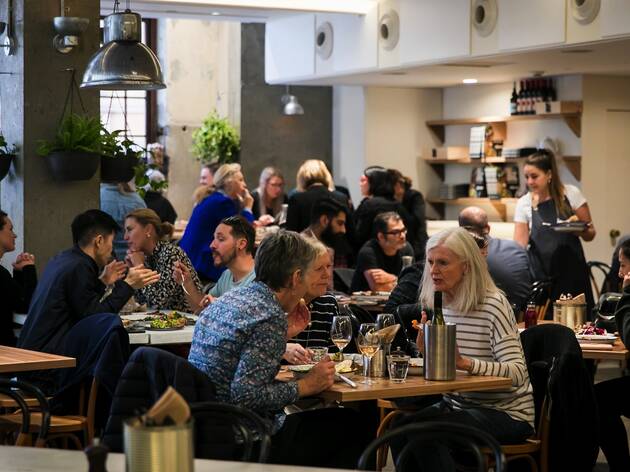 14/18
Photograph: Anna Kucera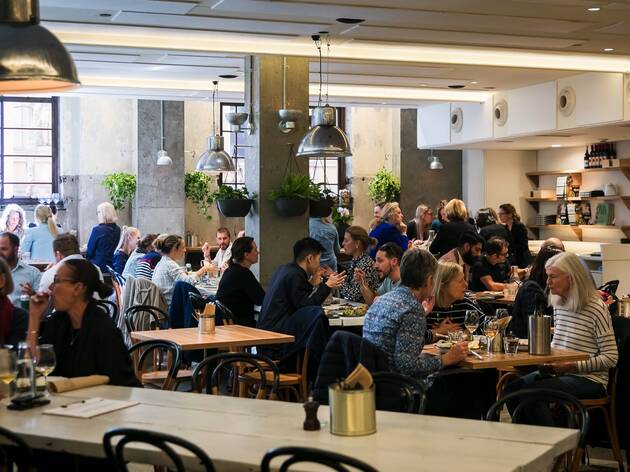 15/18
Photograph: Anna Kucera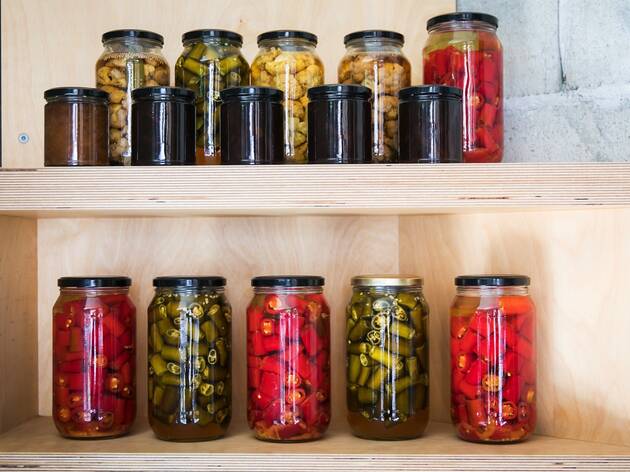 16/18
Photograph: Anna Kucera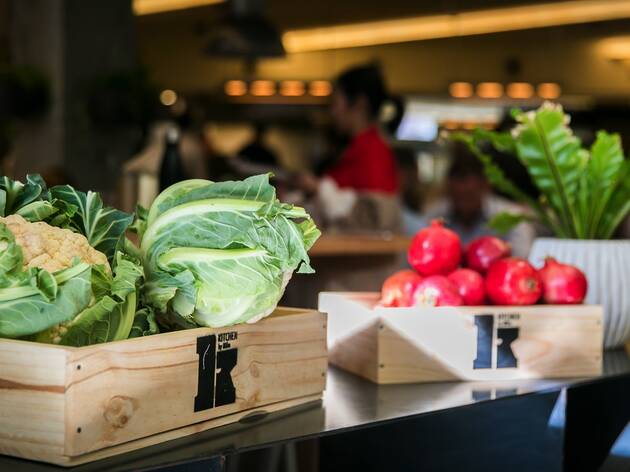 17/18
Photograph: Anna Kucera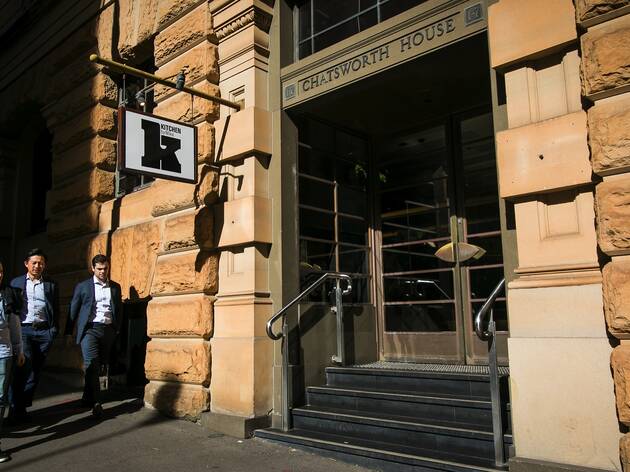 18/18
Photograph: Anna Kucera
Time Out says
It's the pick'n'mix solution to the city's eternal lunch conundrum
It's time to ask yourself the big questions. Will you be having slices of tender lamb shoulder, slow cooked in the woodfired oven and served with olive tapenade, pan juices and parsnip? Or are the sumac-rubbed roast chook segments calling your name? We have follow-up questions. They involve sides. There's a cabbage salad, upgraded from coleslaw to something autumnal and refreshing with persimmon and almonds in a gently spiced chai dressing that is creamy without containing any dairy. There are also long, slippery ribbons of cucumber dressed to impress in ginger sesame and mirin. Beetroot quarters match earthy credentials with lentils and goat's cheese – balsamic vinegar brings the acidic bite to all this rustic funk. Or, if you need to get your roast dinner cravings out of the way now because you'll be having wine and bar snacks for dinner, order crescents of roast pumpkin, whose sweet caramelisation is balanced by a cumin-spiked yoghurt.
There's no wrong choice at Kitchen by Mike in the CBD. Lunch optimisation is in the eye of the eater at this modern answer to the canteen lunch. When the first Kitchen by Mike opened in a designer homewares shop in Rosebery, the queues for a buffet lunch served by a ex-Rockpool chef were instantaneous. Next, Mike McEnearney installed the same 'queue, choose, shuffle, pay' system to the International Airport, making long-distance travel just that little bit nicer with a tiny bacon butty in hand. And lunch, being a lucrative business in the city, is now the main game at McEnearney's digs on Bent Street.
You pick a protein (or a wrap, pizza or quiche if carbs are your bulk of choice), then two salads for $22. It's not the cheapest lunch in the city by a long shot, but it's not supposed to be. You're outsourcing the slow cooking, the careful shredding and the gathering of nutritional colour wheels to the experts so that when you get home you can sit on the couch instead of planning what to eat in three meals' time. Eat in and tack on a side order of Champagne with no side eye (there's at least three tables embracing wine time on a Tuesday – more power to you, friends, we know your job is stressful). You can also get a takeaway, but being sustainably minded folk, you get a discount if you have a reusable lunchbox.
The full rainbow of breakfast preferences gets a look in on the blackboard menu that spans eight-dollar bone broth shots and pink grapefruit halves through to toasties and eggs Benedict to soak up the client drinks from last night. And they are open for dinner, but it's more a sit-down, table-service affair – the canteen convenience gets packed up at night.
A quick straw poll of the Time Out office reveals that lunch is the most challenging meal for the nine-to-five worker. People have established routines for breakfast, and dinner provides both the time and fridge access to do properly. But work lunches are a challenge. Each day is a calculation that takes into account speed, health, price, variety, and desire. It's a complex equation, and Kitchen by Mike's canteen lunch is the solution.
Time Out Awards
2012Best Café
Details
Address:
1 Bent St
Sydney
2000

Contact:
Opening hours:
Mon 7am-3.30pm; Tue-Fri 7am-3.30pm & 5.30-10pm; Sat 5.30-10pm
Best selling Time Out Offers