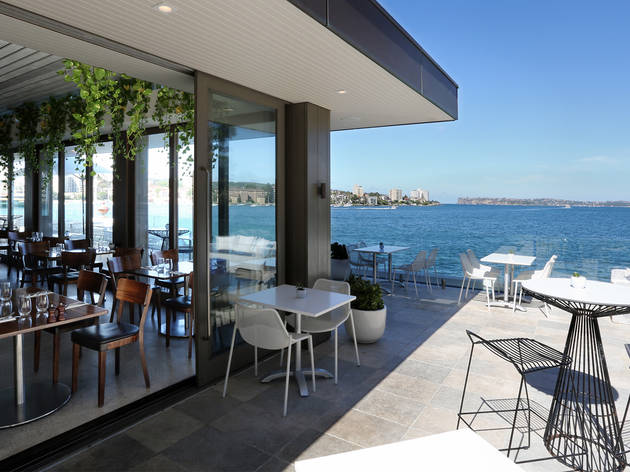 1/6
Photograph: Sami J Roberts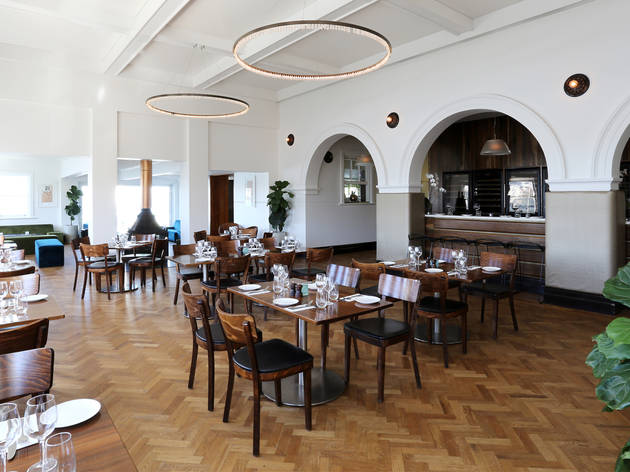 2/6
Photograph: Sami J Roberts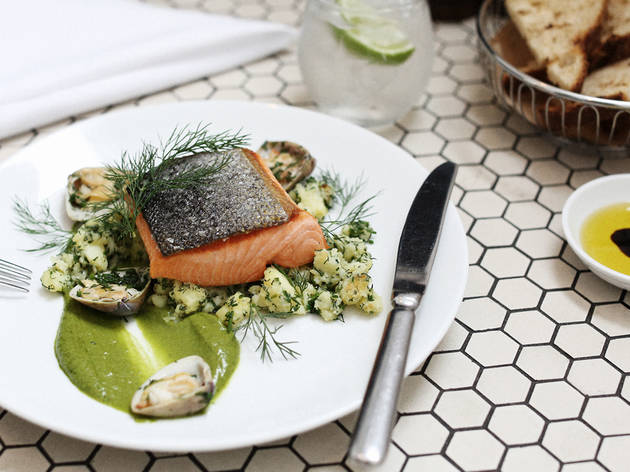 3/6
Photograph: Sami J Roberts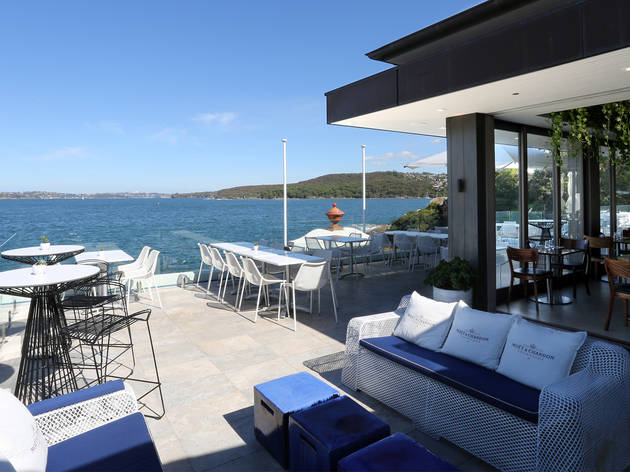 4/6
Photograph: Sami J Roberts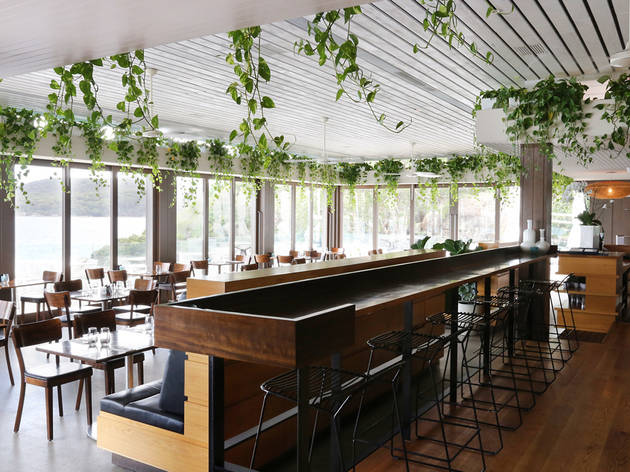 5/6
Photograph: Sami J Roberts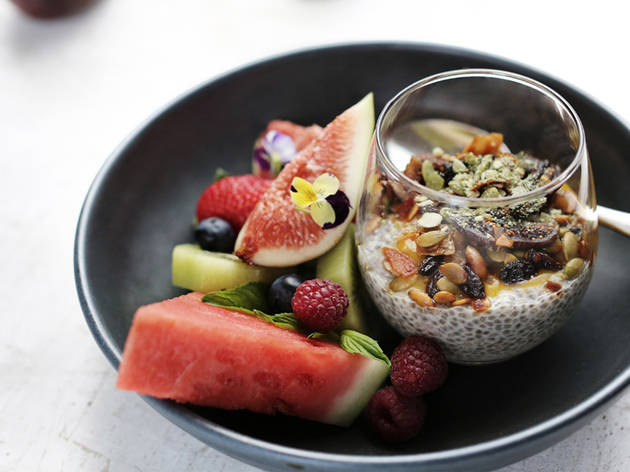 6/6
Photograph: Sami J Roberts
Time Out says
Harbourside drinking and dining doesn't get more Harbourside than this bistro with a spritz of the Mediterranean
It's a feeling that comes upon hardened Sydneysiders and tourists alike. It can hit at any time, but is often triggered by still, sunny days. It's the "I want to sit on a Harbourside terrace, drink Champagne and eat a lot of oysters" feeling. And it's surprisingly hard to find succor when you get it.
Enter Manly Pavilion, which was reopened in 2016 and has been quietly bringing the Puglia vibes to the Northern Beaches ever since. The star here really is the view. The Pavilion hangs over the water at the western end of Manly Cove, right next to the Manly Sea Life Sanctuary. You can see all the way out to the headlands from virtually every spot in the place. Inside, Devil's Ivy hangs prettily from the ceiling, and the Pavilion's all-glass walls can be folded back to bring the outside in. On warm days the glory spot is the outdoor couches; but during winter the Pavilion's lounge area has a big gas fireplace, perfect for huddling around while you watch the weather rage outside.
The pesce theme extends from the vista to the bistro-casual menu, from ex-Pilu at Freshwater chef Andrea Corsi. There are the aforementioned oysters, which you can (and should) order as Bloody Mary shooters for $4 a pop. Follow that with some sweet, tender scallops served with an earthy artichoke puree and crunchy hazelnuts; or curling octopus tentacles in a mild cherry tomato ragu with capers and potato. The linguini ala vongole is given an extra fishy hit, thanks to the golden bottarga grated on top, and vegetarians can get in on the action with a whole roasted eggplant that's marshmallow soft and served with tangy labne, bright pomegranate arils and mint.
You do not come to a place like this for a quick bite and a glass of wine – chances are you'll want to linger before or after your meal. That's when the cocktail menu comes into its own. The Bloody Mary's are strong, spicy and $10 if you come in between 10am and noon on Sundays (dangerous); and the salted caramel Espresso Martini is nowhere near as sweet as it sounds while still being a plausible dessert-substitute.
The mid-sized wine list has plenty of familiar favourites – both reds and whites from Cloudy Bay, and fizzy things from Chandon, Moet and (if you're feeling extra fancy) Dom Perignon, alongside some Australian wildcards.
This is by no means a cheap eat kind of joint – but compared to the fine diner that once stood in its spot, and with that view, it feels like excellent value for money. It's the kind of place you can take your grandparents, or a rowdy group of your twenty closest friends. Or anyone with a bit of money to burn on day drinking until it's no longer daytime.
This is not a critical review. Time Out dined as a guest of Manly Pavilion.
Details
Address:
West Esplanade
Manly
Sydney
2095

Contact:
Opening hours:
Tue-Thurs 12pm-10pm; Fri-Sat 12pm-12am; Sun 10am-5pm
Users say