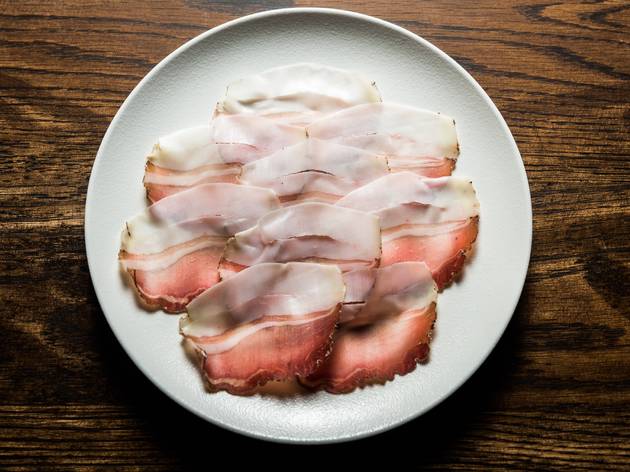 One of Melbourne's best wine bar/restaurants is coming for a cook-off with the Sydney equivalent
We all know that the Australian hospo scene is more inter-related than European royal families, and the happy result is collaborative dinners like this one, where Embla executive chef Dave Verheul revisits his days in the Bentley kitchen. The award-winning Melbourne wine bar and restaurant is at the top of everyone's mini-break hit list, but Verheul is saving you a trip and bringing his team to Sydney for a one off dinner.
He'll be back in the kitchen with Brent Savage; Nick Hildebrandt will be on wine duty; and they'll be serving up five courses that take inspiration from both kitchens. That means one dish from Embla and one from Monopole. And you'd best believe that there'll be a riff on charcuterie for at least one of those dishes – both venues are famous for their cured meats.
Tickets are $120 and there are two seatings: 5.30-7.45pm and 8pm-late.
Tickets are strictly limited for this wine bar/restaurant cook-off so call 02 9360 4410 or visit the Monopole website to book a table.