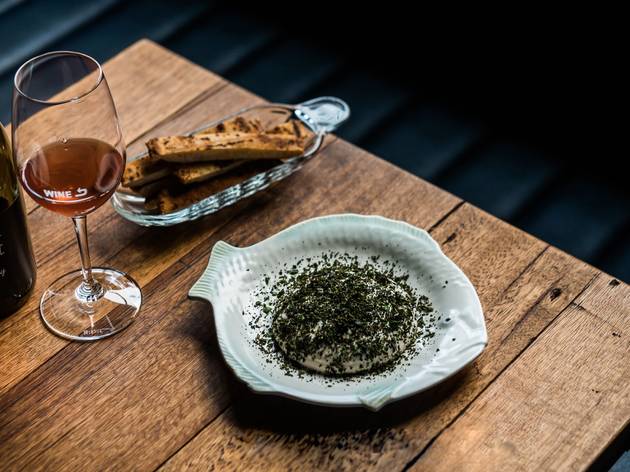 1/10
Photograph: Carmen Zammit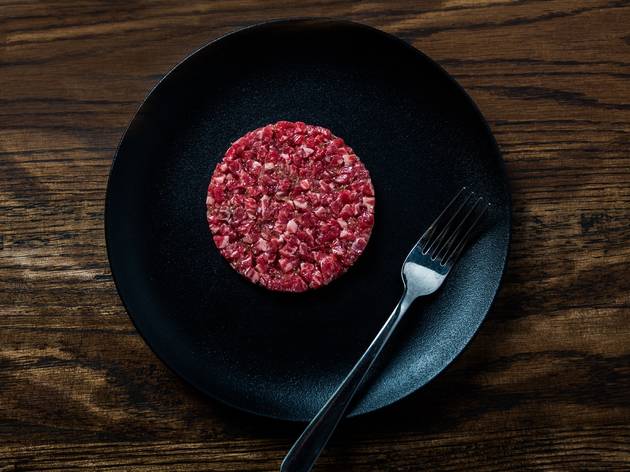 2/10
Photograph: Carmen Zammit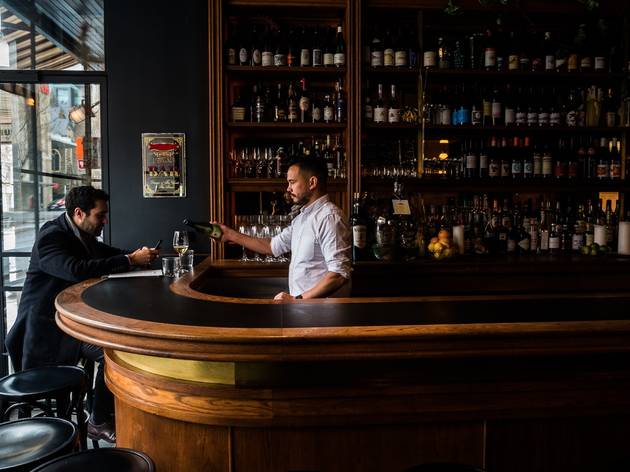 3/10
Photograph: Carmen Zammit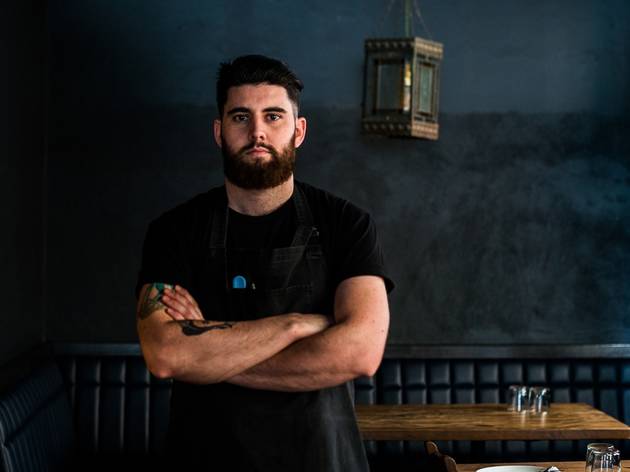 4/10
Photograph: Carmen Zammit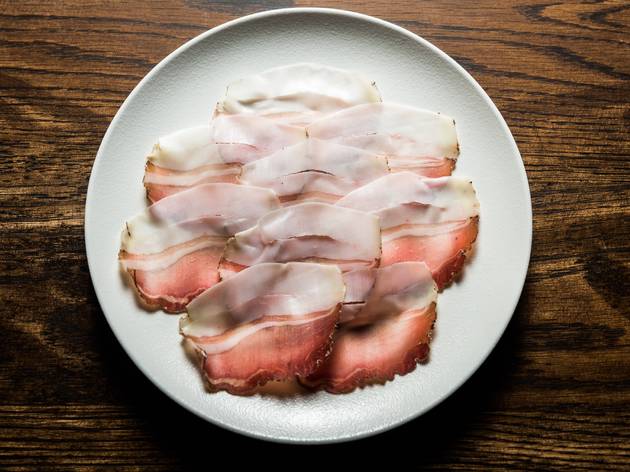 5/10
Photograph: Carmen Zammit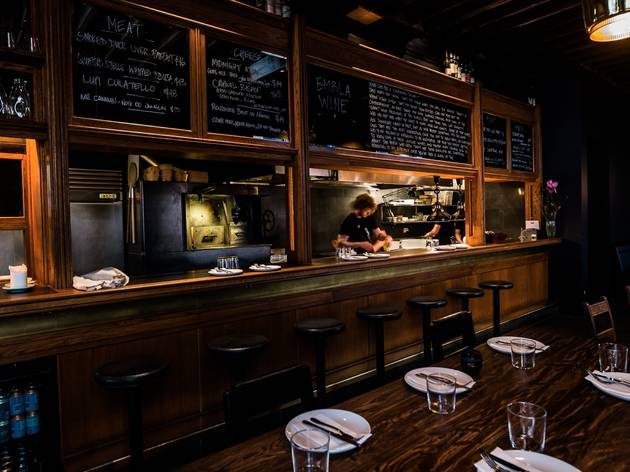 6/10
Photograph: Carmen Zammit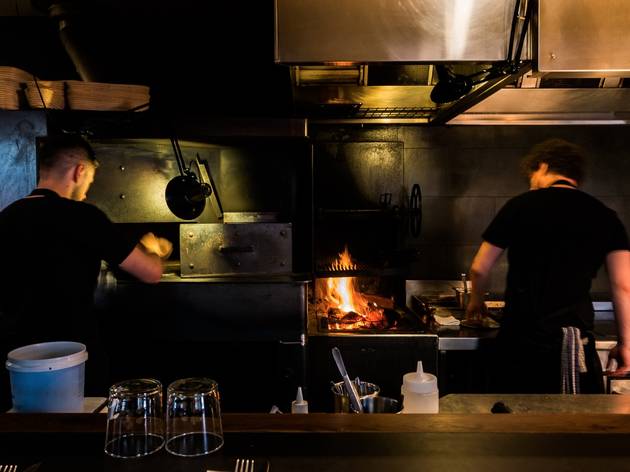 7/10
Photograph: Carmen Zammit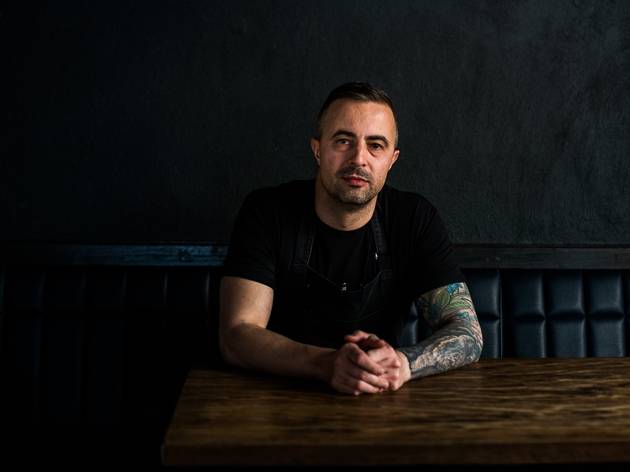 8/10
Photograph: Carmen Zammit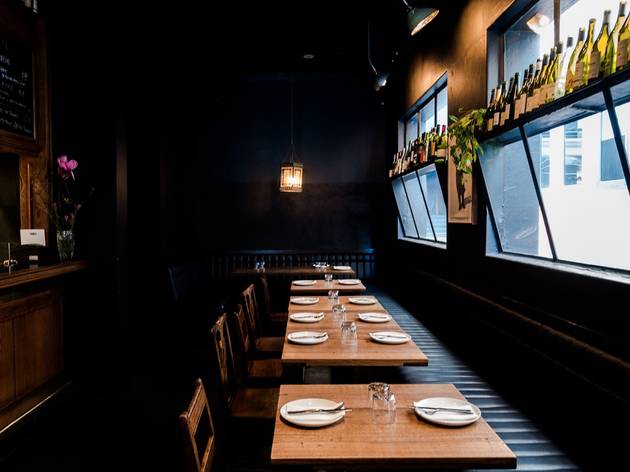 9/10
Photograph: Carmen Zammit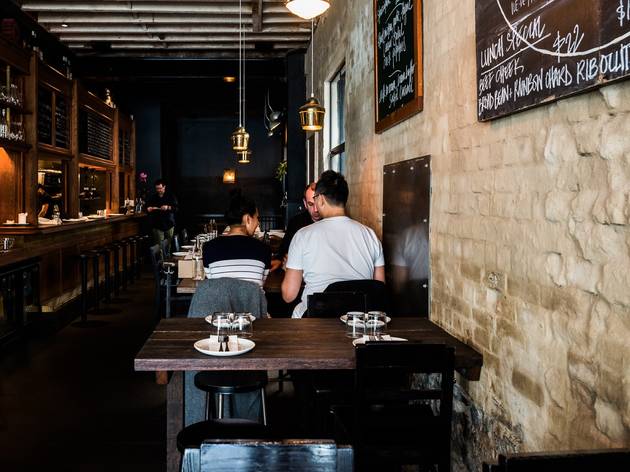 10/10
Photograph: Carmen Zammit
Is it a wine bar? Is it a restaurant? Is it fabulous? Embla argues the affirmative on all three counts
The wine bar used to be such a simple concept. A bar, goddamn it: a bar with plenty of wine, and maybe a communal dish of mixed nuts or some toothpick-speared cheddar to nibble on if you were lucky. But welcome to 2016, where nothing's ever quite so straightforward and the wine bar has nicked off for a makeover. Case in point: Embla, the new city haunt of the smart, scooter-riding expat NZ crew behind Carlton's marvellous Town Mouse.

With admirable brevity their website states that Embla is a wine bar in the middle of town. "Our tastes in wine might be slightly weird," it says, "but we think there are others out there like us." They get the truth in advertising award for celebrating both the unique (a bombastic Travis Tausend Robot! Semillon from the Adelaide Hills) and the everyday (hailing from the same parts, a party-ready Gentle Folk pink fizz). It might help to know French natural wine freak Eric Narioo is a partner in the business. But the upshot is, whether you want to talk vino with co-owner Christian McCabe and his staff or you just want the juice, baby, Embla (named for something Norse and vine-related) is not one for sneering.

To get all Google Maps for a minute, you'll find it in the heart of Russell Street near the steps to Izakaya Den, on the alley leading to Armenian grill Sezar. It's an open-plan space, all dark and woody, the bar segueing into the kitchen where you can grab a ringside seat to watch the Town Mouse's Dave Verheul sweating it out over a wood oven and grill that approximate the temperature at the earth's core. He's a chef with a knack for taking the road less travelled and Embla, despite calling itself a wine bar, is no exception. Head straight to the stracciatella – a soft creamy cheese like shredded burrata guts – which meets fermented fennel and floral chamomile oil and dill for something completely unexpected. There's raw beef – topside – with beach rocket and radish sitting on a mousse-like ginger cream, all dressed in a funky lemon vinaigrette. Dropping it back a gear to produce-driven simplicity, there are gutsy slices of heirloom tomatoes on a thyme-driven ricotta.

The half chicken with plenty of whole garlic cloves and a sauce that's more the essence of roasted bones is roast chook perfection – the golden-salty skin is poultry's answer to pork crackling – but the fiery coals are capable of other greatness, such as the rainbow trout with its skin burnished into a caramel crust with charry clumps of purslane and horseradish. Or half a head of broccoli brushed with broad bean miso that turns virtuous veg into something deeply satisfying.

It's all killer, no filler (a special shout-out to the rum baba with white chocolate Chantilly) with a clear family lineage back to the Town Mouse and its deft handling of the eat/drink balance. Let them have their way and call it a wine bar, but at Embla you'd be a fool to relegate the food to the cheap seats.
---
Venue name:
Embla
Contact:
Address:
122 Russell St
Melbourne
Melbourne
3000

Opening hours:
Mon-Fri noon-midnight; Sat, Sun 4pm-1am