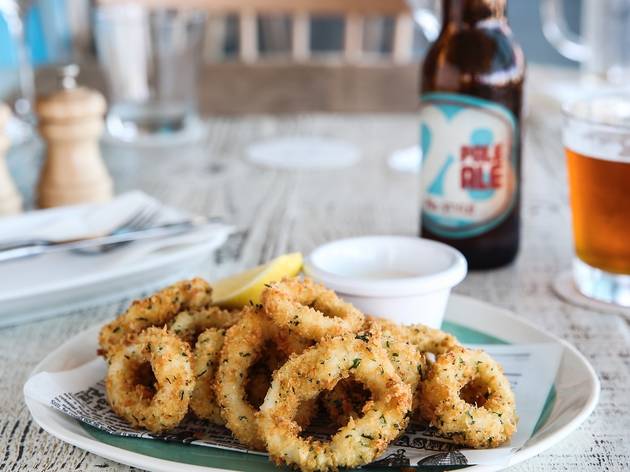 1/24
Photograph: Anna Kucera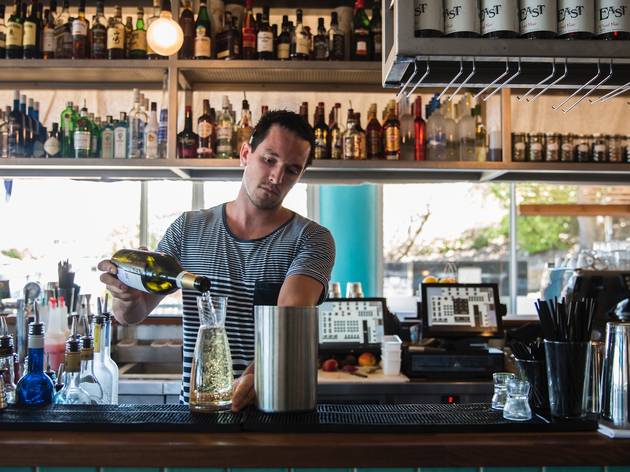 2/24
Photograph: Anna Kucera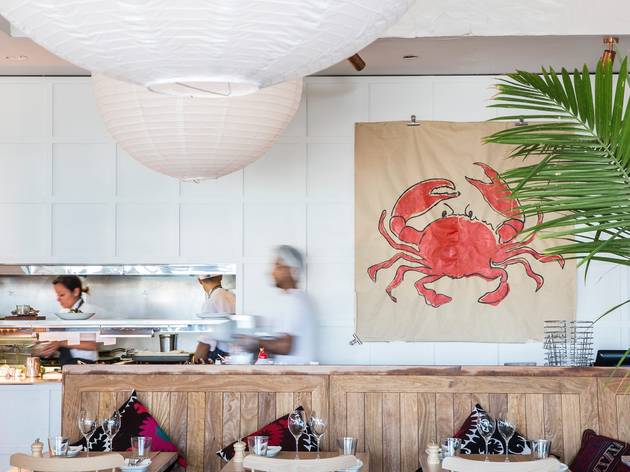 3/24
Photograph: Anna Kucera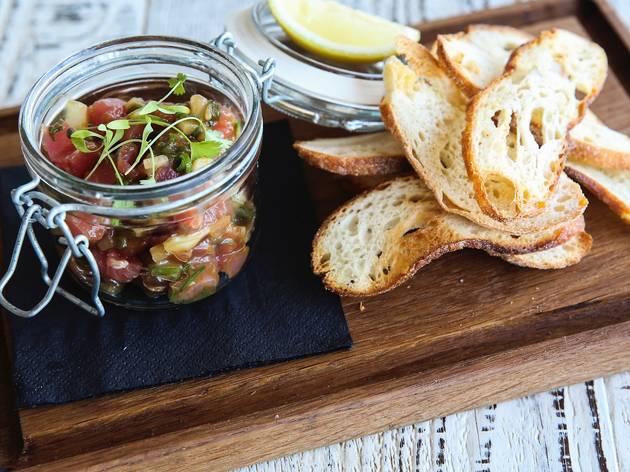 4/24
Photograph: Anna Kucera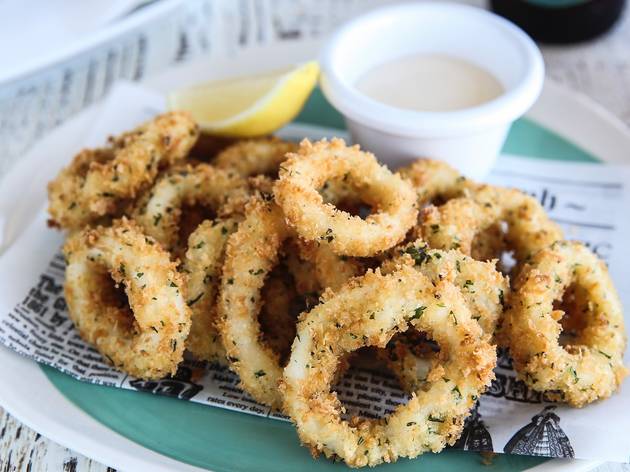 5/24
Photograph: Anna Kucera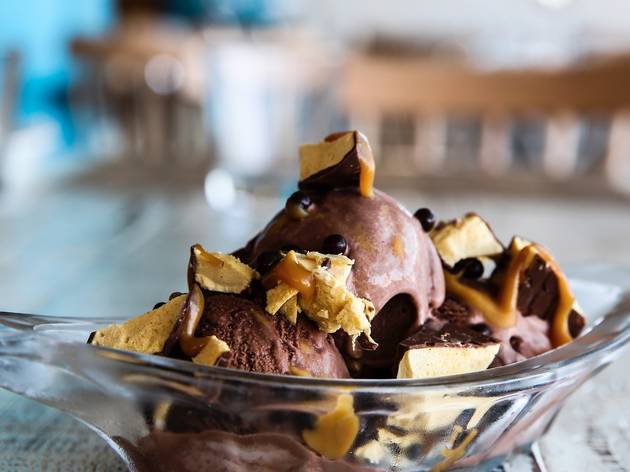 6/24
Photograph: Anna Kucera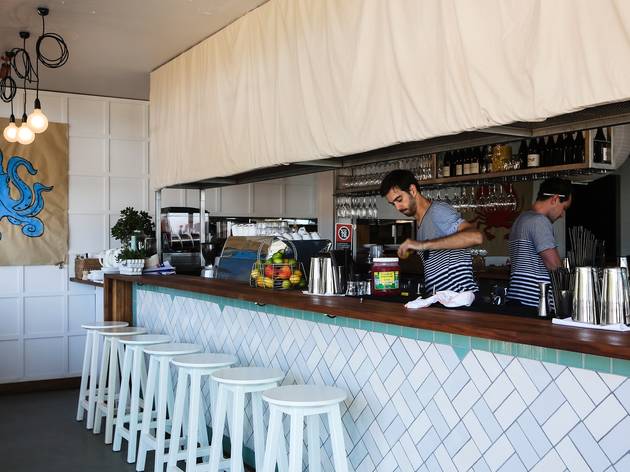 7/24
Photograph: Anna Kucera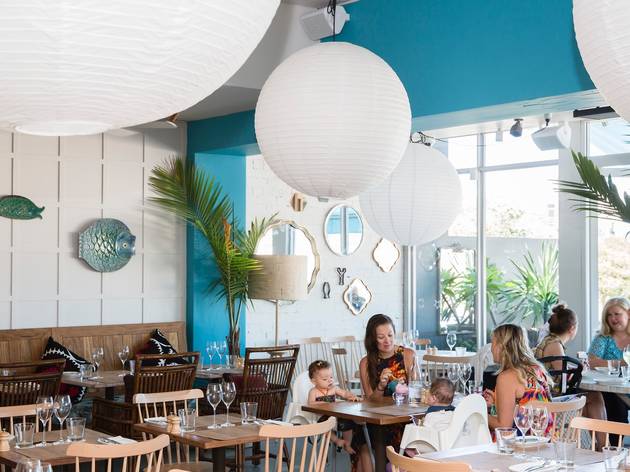 8/24
Photograph: Anna Kucera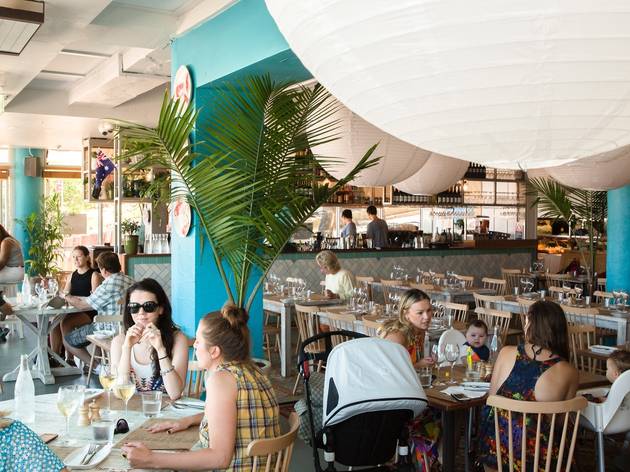 9/24
Photograph: Anna Kucera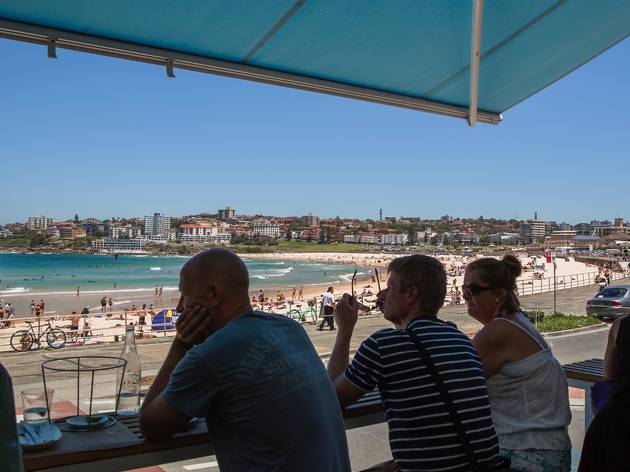 10/24
Photograph: Anna Kucera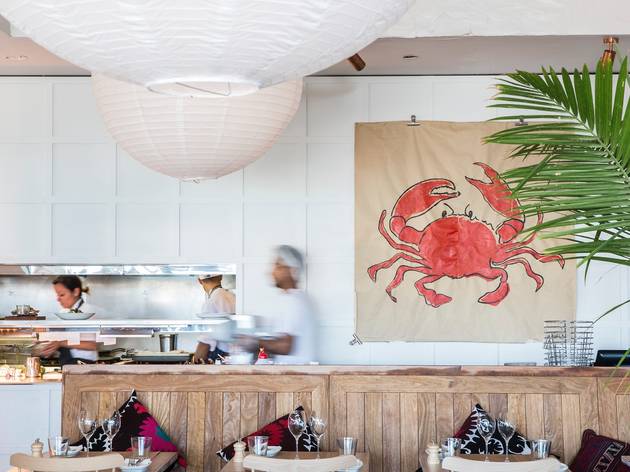 11/24
Photograph: Anna Kucera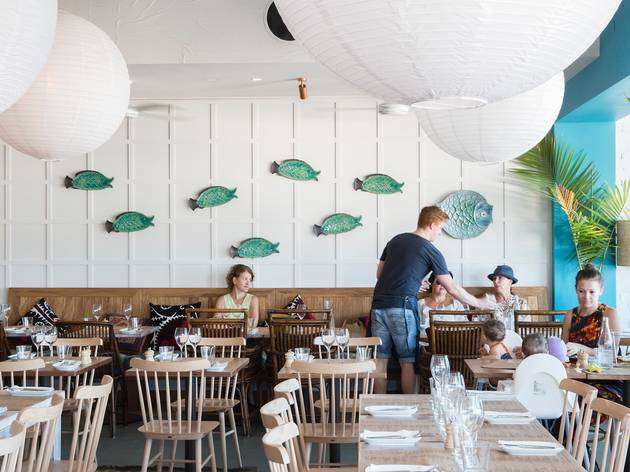 12/24
Photograph: Anna Kucera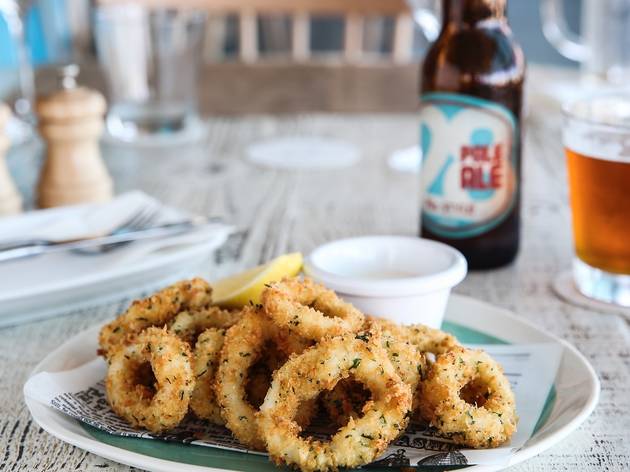 13/24
Photograph: Anna Kucera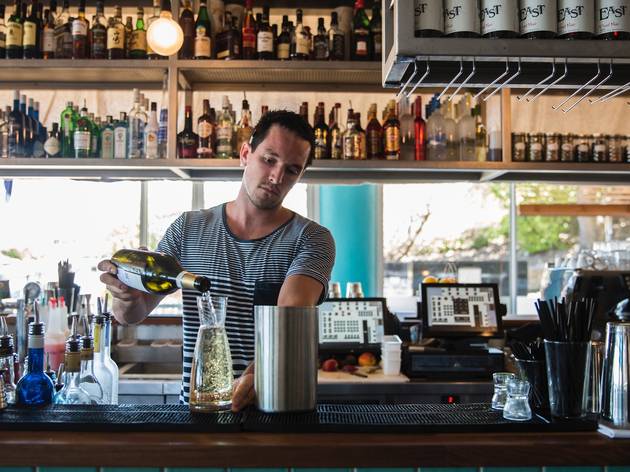 14/24
Photograph: Anna Kucera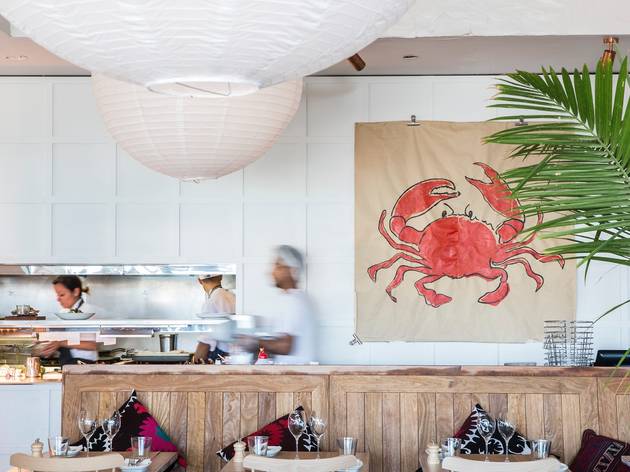 15/24
Photograph: Anna Kucera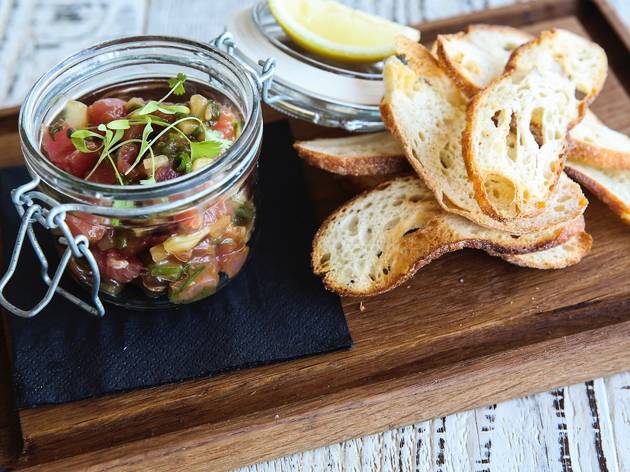 16/24
Photograph: Anna Kucera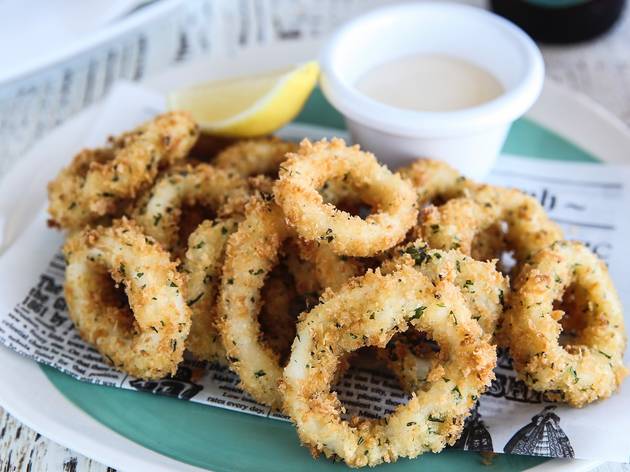 17/24
Photograph: Anna Kucera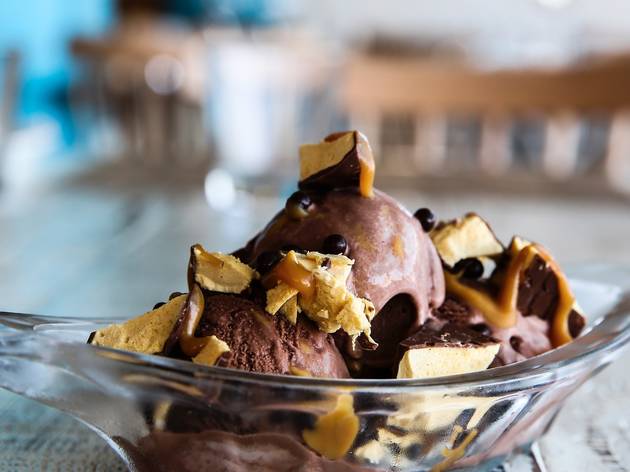 18/24
Photograph: Anna Kucera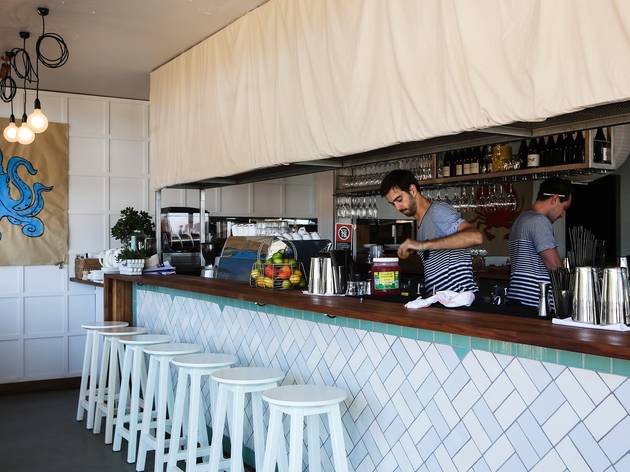 19/24
Photograph: Anna Kucera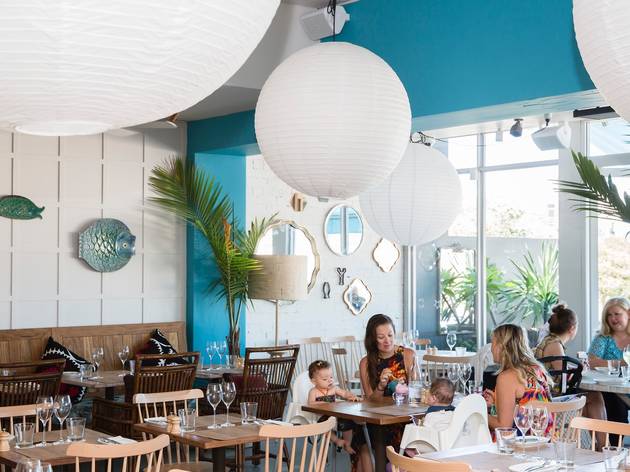 20/24
Photograph: Anna Kucera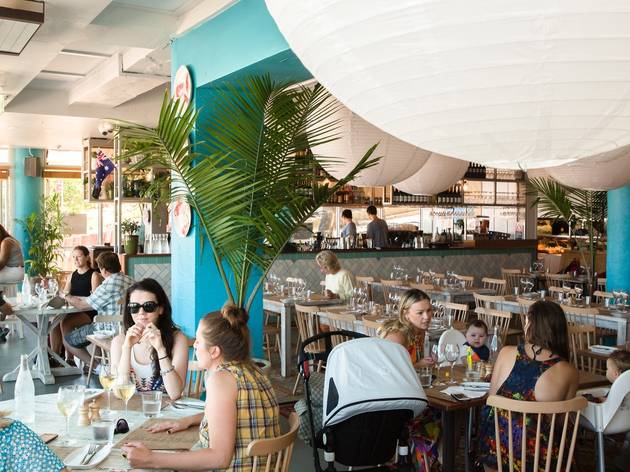 21/24
Photograph: Anna Kucera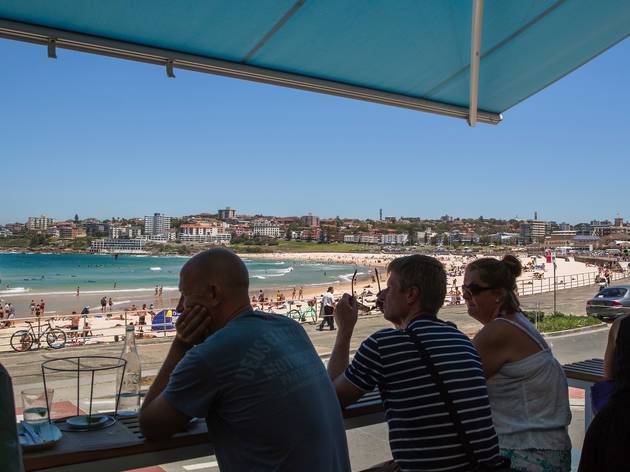 22/24
Photograph: Anna Kucera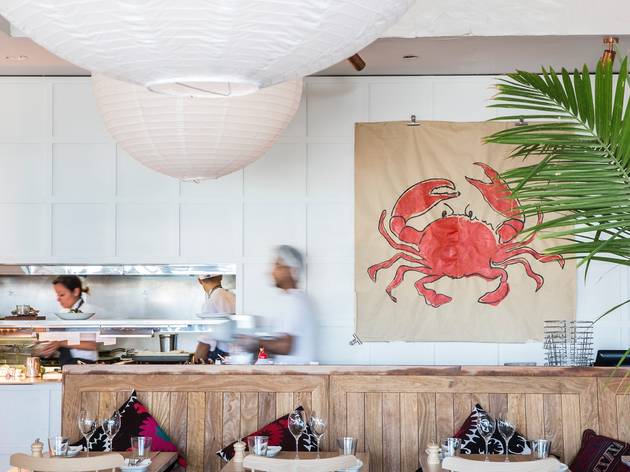 23/24
Photograph: Anna Kucera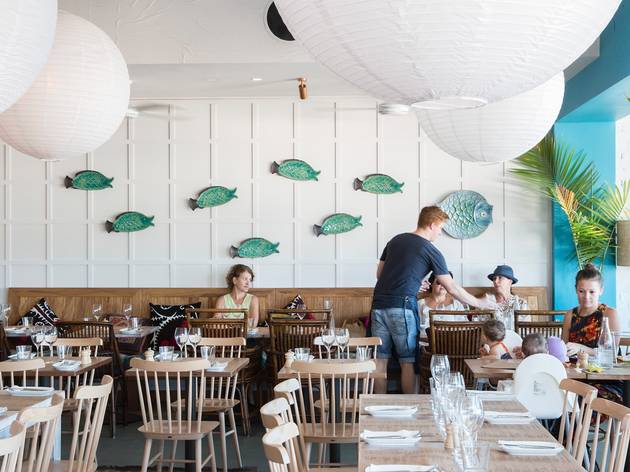 24/24
Photograph: Anna Kucera
Matt Moran has taken over the old NBIF site, serving a fish-focused menu with mixed results
This giant restaurant, fronted by Chiswick and Aria's Matt Moran and Peter Sullivan, is what's become of North Bondi Italian Food, which closed last year after previous owners Maurice Terzini and Robert Marchetti parted ways.

That means no more chalkboards in the loos grafittied with swears, no more Ksubi-designed uniforms and no more wall-to-wall-Campari. They still, however, have ridiculously large lampshades. Maybe it's in the lease: "Do whatever you like to the place, but make sure your light fittings are ludicrously enormous." The Chinese-style paper shades, though admittedly moon-sized, also kind of work – swaying as the open space takes in the last of a Bondi summer day.

The restaurant is also just as full as it's always been. Perhaps the clientele has changed a little – fewer Alex Dimitriades and Sneaky Soundsystems, a lot more 80s pop music and J Crew, with some Hugh Jackman and Deborra-Lee Furness thrown into the mix. But there's certainly something to be said for a chilled bottle of Domaine du Vissoux 'Les Griottes' Beaujolais and sea views.

The food? Well, call it set dressing. Avoid the irritatingly unwieldy prawn burger with chopped iceberg and chipotle mayo (if 2012 had a sauce anthem this would be it) with its dry bun that falls apart as soon as you try to pick it up. The same goes for the fish and chips – a fairly forgettable piece of flathead cooked in oil that may have seen a few too many fry-baskets and standard issue thin-cut fries. But order the raw kingfish with ponzu, rounds of raw green chilli and maybe the calamari, even if it's just an excuse to order more wine.

Because, fun lovers,the list (written by Matt Dunne) is brilliant – short, but really thoughtfully put together. If you're here to luxuriate a little and soak up some summer goodness, you'll want to spend some time with it. There are very few places you can schlep into and order a Sancerre straight from the beach, sandy feet and all. It's certainly the only place in town we can think of where you can drink natural wine in your swimmers.

We're not sure if it's because it's early days for these guys or if they're simply victims of their own success but it feels a little loose, both on the floor (well meaning but a little amateurish) and in the kitchen (the Piña Colada 'boozy popsicle' arrives still wearing its plastic mould, suggesting less care than we'd expect from a Sullivan/Moran joint).

But there's no reason you can't make your own fun here, in one of the most beautiful locations in the world, with some mates and a fistful of nice wine.
Venue name:
North Bondi Fish
Contact:
Address:
120 Ramsgate Avenue
Bondi
2026

Opening hours:
Tue-Sun noon-midnight
You may be interested in: