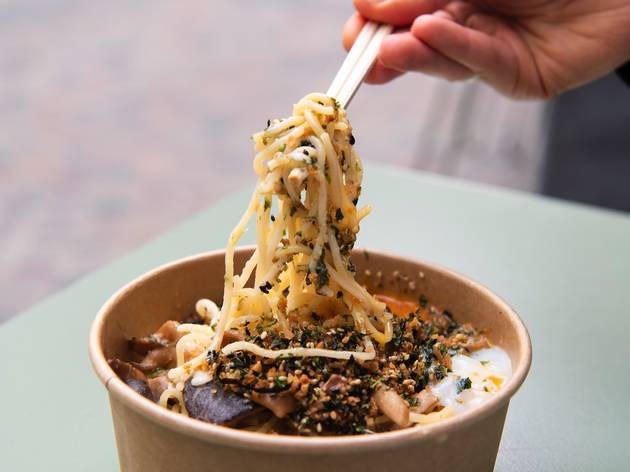 1/14
Photograph: Cassandra Hannagan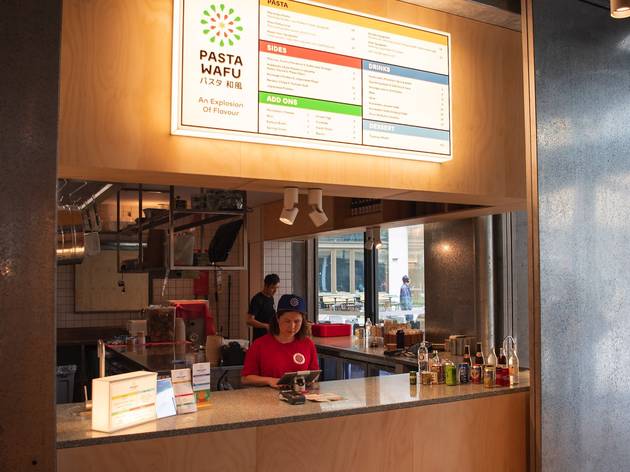 2/14
Photograph: Cassandra Hannagan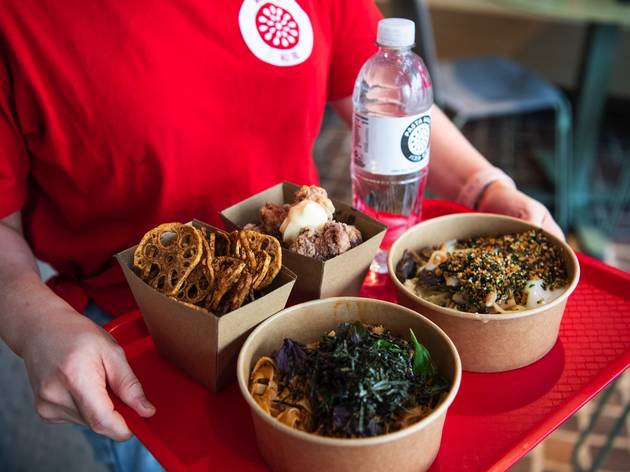 3/14
Photograph: Cassandra Hannagan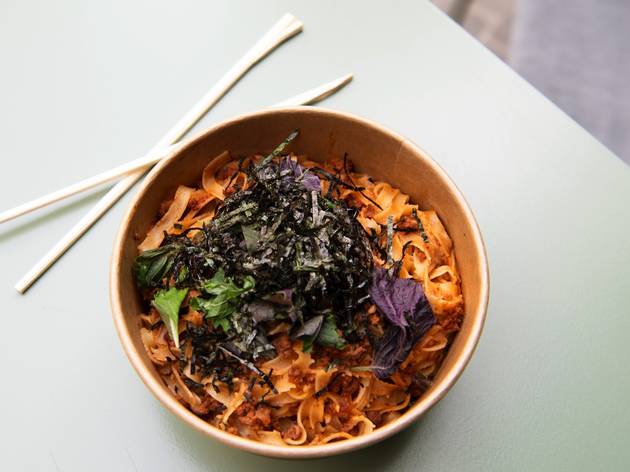 4/14
Photograph: Cassandra Hannagan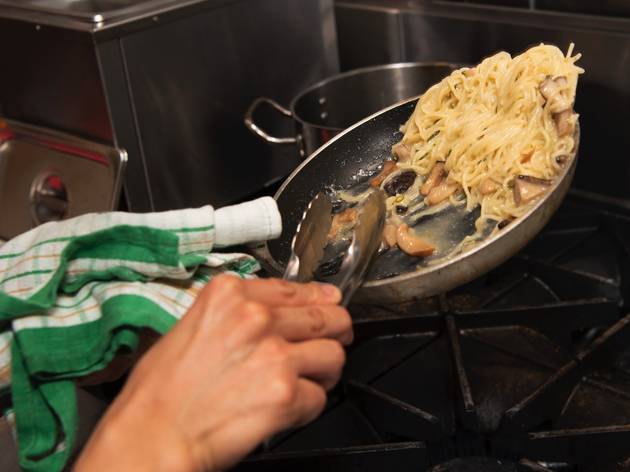 5/14
Photograph: Cassandra Hannagan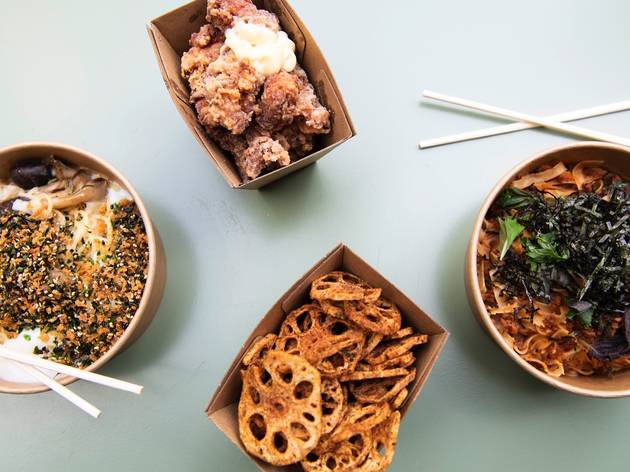 6/14
Photograph: Cassandra Hannagan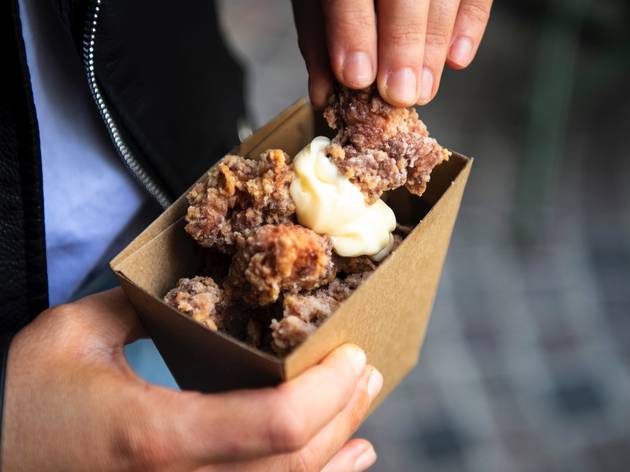 7/14
Photograph: Cassandra Hannagan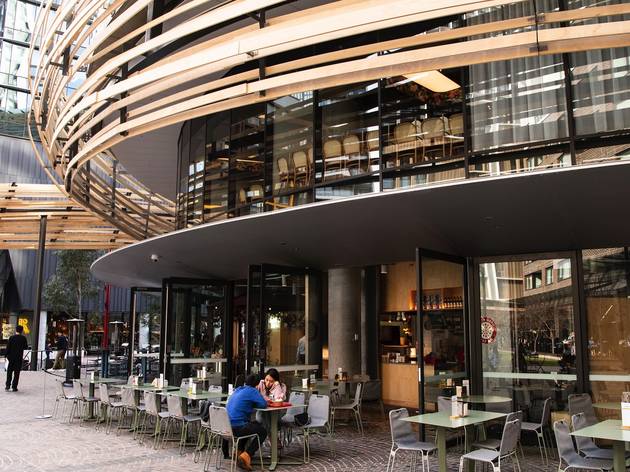 8/14
Photograph: Cassandra Hannagan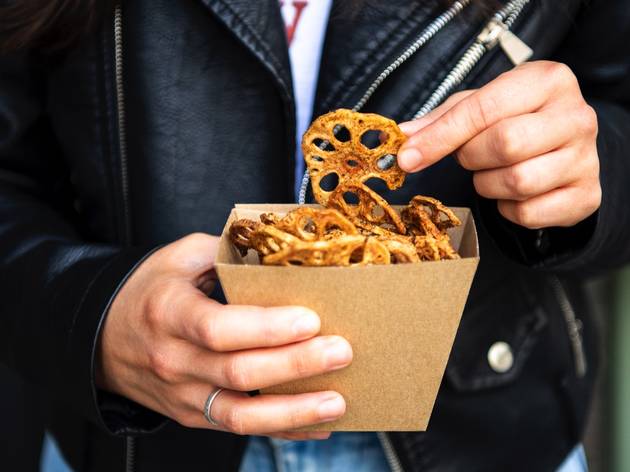 9/14
Photograph: Cassandra Hannagan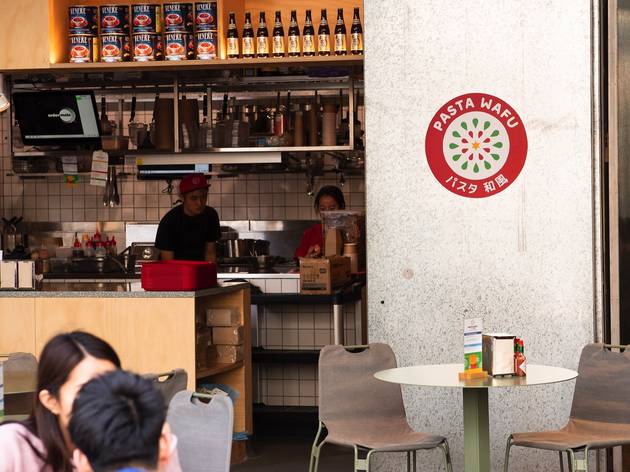 10/14
Photograph: Cassandra Hannagan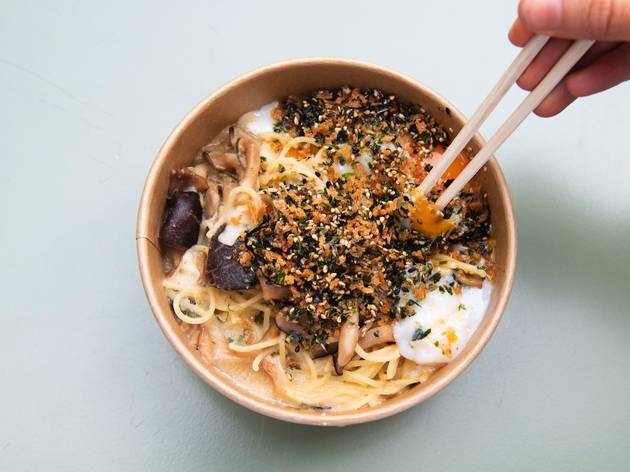 11/14
Photograph: Cassandra Hannagan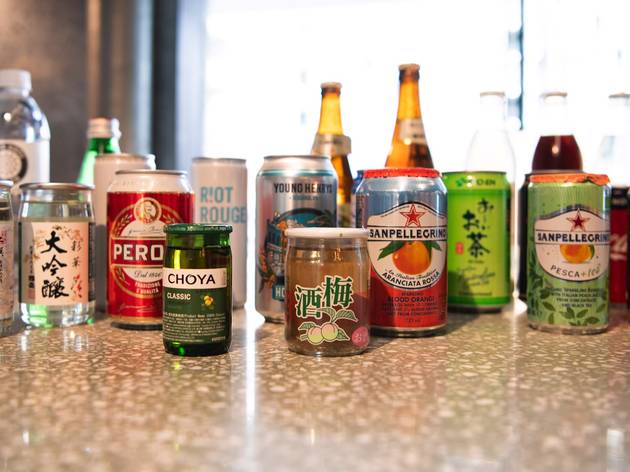 12/14
Photograph: Cassandra Hannagan
13/14
Photograph: Cassandra Hannagan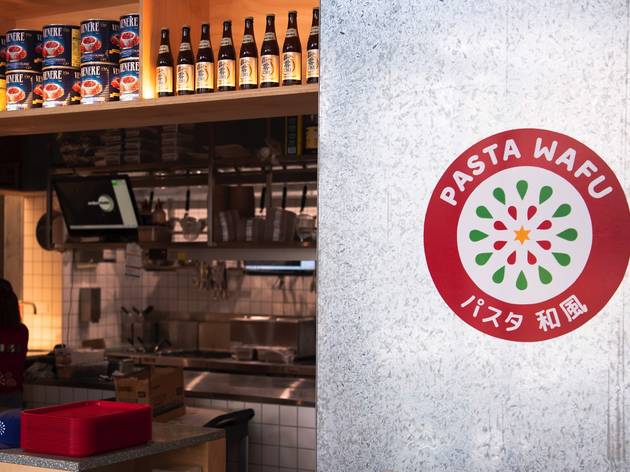 14/14
Photograph: Cassandra Hannagan
Time Out says
An all-star trio of industry pros are dishing out explosively flavoured pastas in Darling Square
Italian-style noodles sauced and tossed with a hodgepodge of East-meets-West umami-packed ingredients are A Thing in Japan, where they're known as wafu pastas and a staple of the modern salaryman diet. It sounds like a craze that should have taken off in Sydney long ago, but no use dwelling on the past – five of these gluten-fuelled fusion creations now have a permanent home at the unambiguously named Pasta Wafu.
By definition, it's a fast-casual outlet – one of 12 on the ground floor of Kengo Kuma's groundbreaking Exchange building in what might be Sydney's snazziest food court, the Maker's Dozen – but repeat visits will prove it isn't always fast, and that what's in your bowl isn't particularly casual. Take the mentaiko spaghetti: bouncy strings of housemade dough, charged with the flavour of good wheat, coated in a creamy butter and chilli-marinated cod roe emulsion, and finished with a flurry of nori flakes; it's like sea urchin pasta on a shoestring budget, with an appealingly mild sweetness that's almost citrusy. An extra two dollars seems a bit dear for the addition of furikake, but you sure get your money's worth. The textural avalanche of the seaweed and sesame seed seasoning breaks up the brininess and makes for even more fun in your mouth. Pair it with a junmai sake that tastes like boozy green melon lollies for the full Fukuoka state of mind.
The lightbox above the counter is a glowing reminder, quite literally, that even the smallest menus (ten items all up, or 11 if you count the bought-in tiramisù mochi dessert, with a centre that seems to have been whipped for the better part of a week) can induce the most severe cases of analysis paralysis. Miso Bolognese will probably catch your eye, but it isn't as convincing as it sounds. The sauce whispers with meatiness where you expect it to scream, and fettuccine turns out to be too soft a vehicle for the task. Spaghetti is what's up at Wafu, and the kinoko (mushroom) spaghetti is the one to beat. Not one, but four (!) types of fungi (king browns! enokis! shiitakes! shimejis!) team up to get the job done, and the knockout duo of rich shoyu butter and the salt-fermented rice malt called shio koji takes the dish straight to the furthest reaches of the flavour galaxy. Buckle up. Do you opt for the recommended runny onsen egg on top? Obviously.
If you're more of the tomato-based persuasion, a humble Kids Spaghetti combines ketchup, soy butter and parmesan for innocent thrills, while the Naporitan – the first entry in the wafu pasta canon – mixes things up with onion, green capsicum, Tabasco and sausage. Barring Japanese pickles and a mizuna salad, all the sides are starch powered, so know that there's no hiding from the carbs (though the name of the place probably gave that away, and gluten-free noodles are available). Blisteringly hot karaage chicken might lack the pasta's can't-get-this-anywhere-else appeal, but it's every bit as tender, crisp and juicy as you'd hope for, and served with a properly enthusiastic squeeze of Kewpie mayo.
A word about the pasta portions: they look small. We can assure you, however, that they're richer than they appear. Not long after opening, there were grumblings about the serving sizes, so co-owners Kerby Craig (Bar Ume and Ume Burger), Hamish Ingham and Rebecca Lines (Banksii and now-closed Bar H) went and made them larger. They've committed to giving us quality reasons to carb-load for less than $15, and for that, we salute them.
Details
Address:
The Exchange
Shop 9/1 Little Pier St
Haymarket
2000

Contact:
Opening hours:
Mon-Fri 11.30am-3pm & 5-9pm; Sat, Sun noon-3pm & 5-9pm
Best selling Time Out Offers