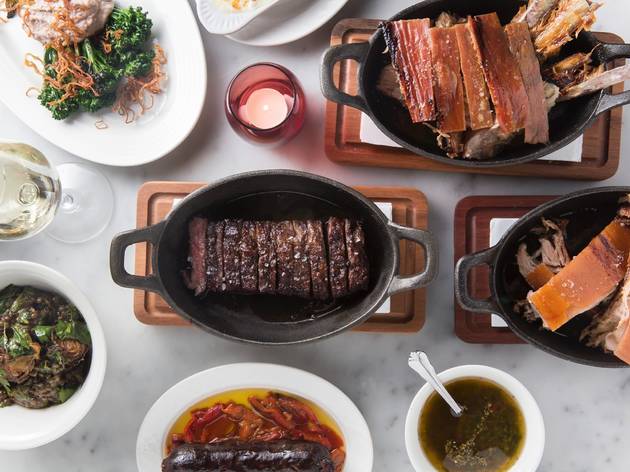 1/14
Photograph: Anna Kucera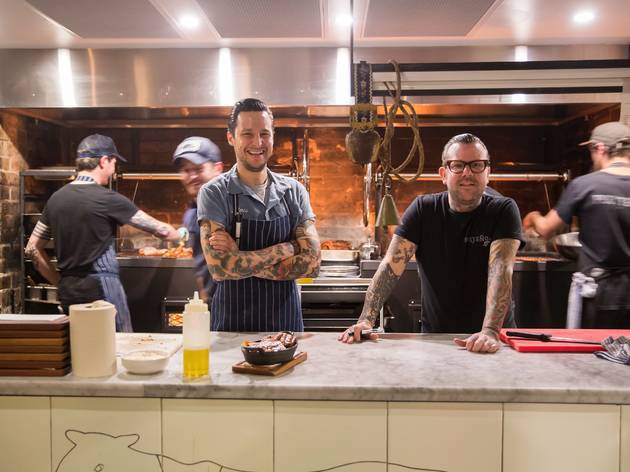 2/14
Photograph: Anna Kucera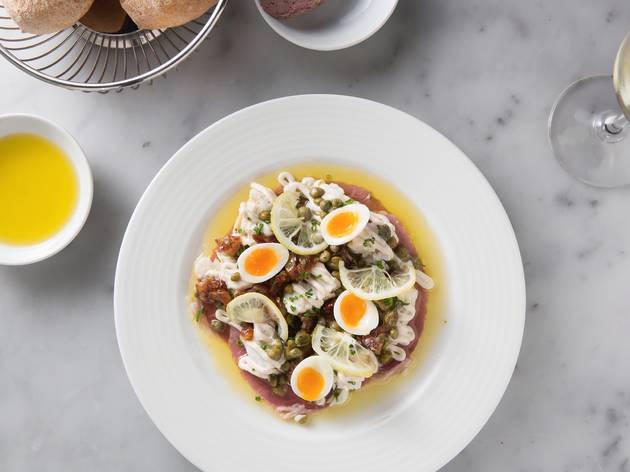 3/14
Photograph: Anna Kucera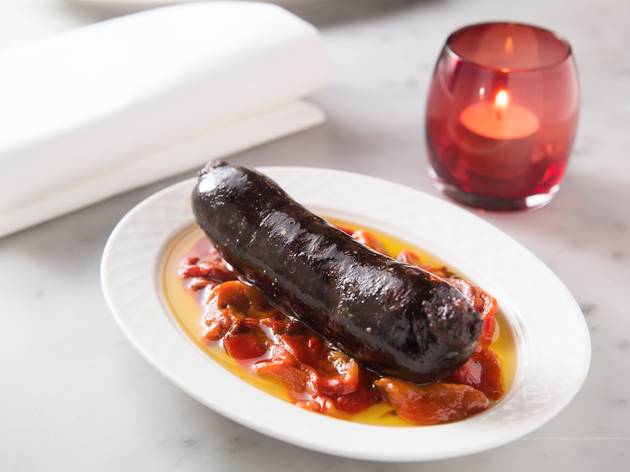 4/14
Photograph: Anna Kucera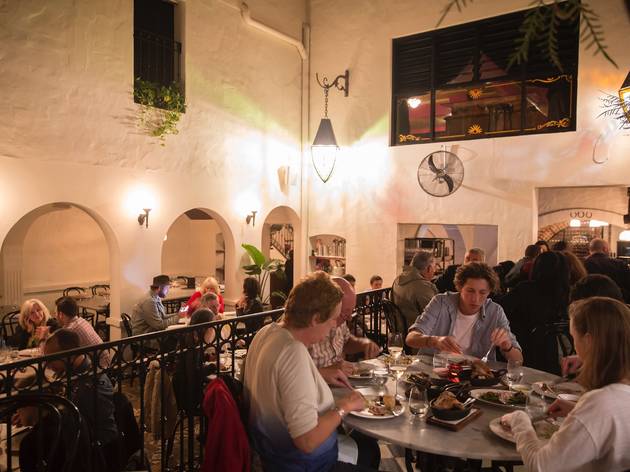 5/14
Photograph: Anna Kucera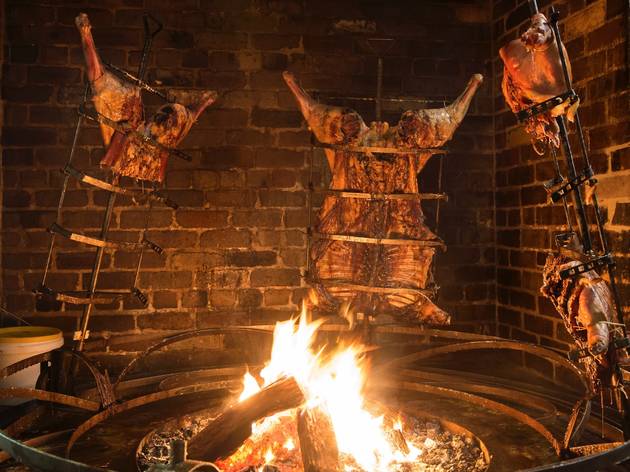 6/14
Photograph: Anna Kucera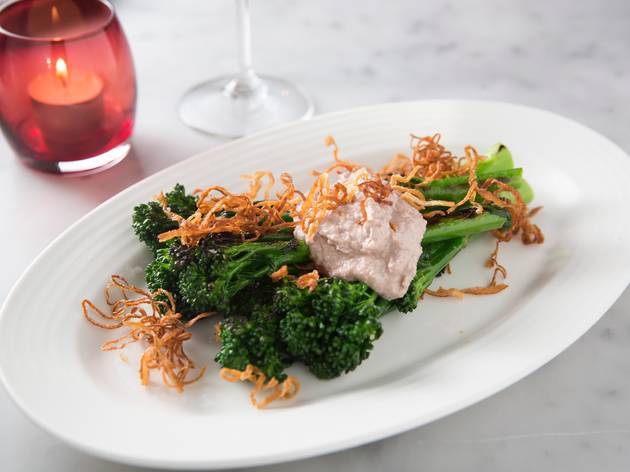 7/14
Photograph: Anna Kucera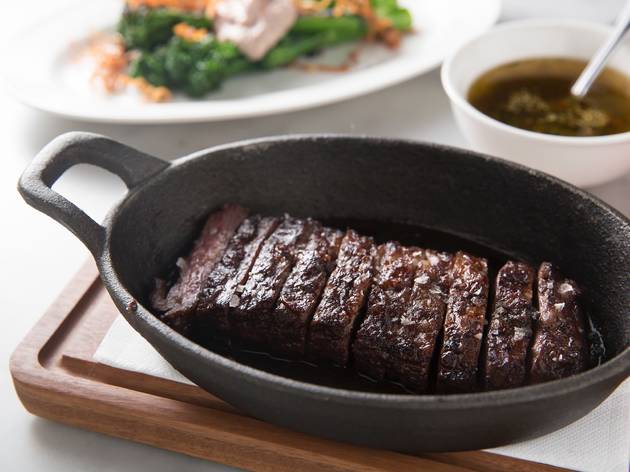 8/14
Photograph: Anna Kucera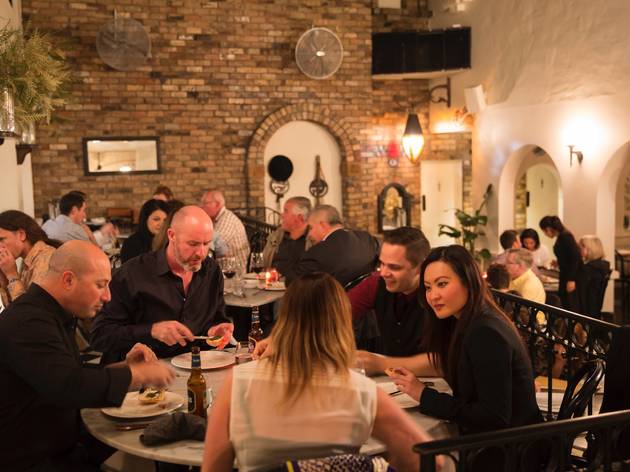 9/14
Photograph: Anna Kucera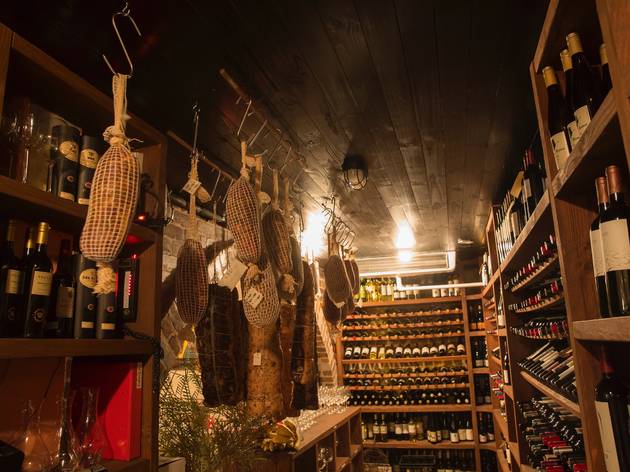 10/14
Photograph: Anna Kucera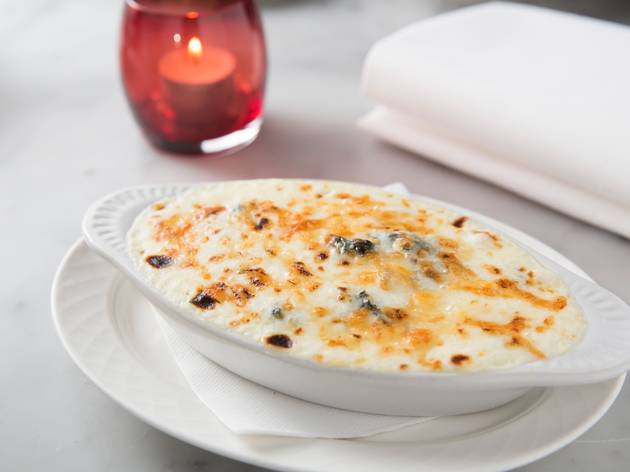 11/14
Photograph: Anna Kucera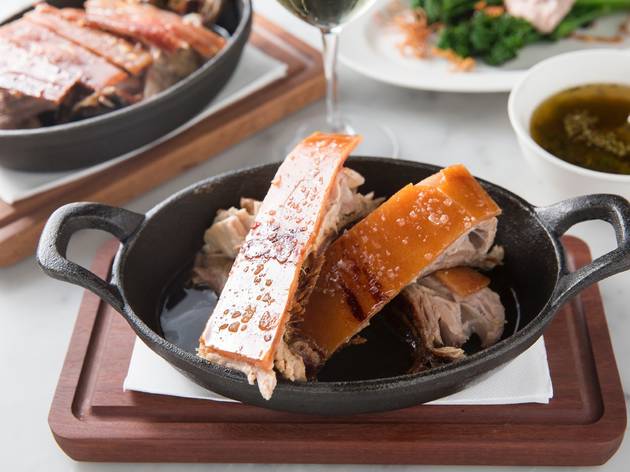 12/14
Photograph: Anna Kucera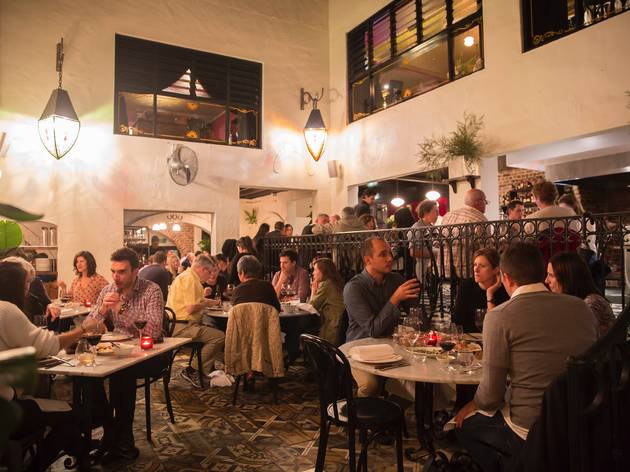 13/14
Photograph: Anna Kucera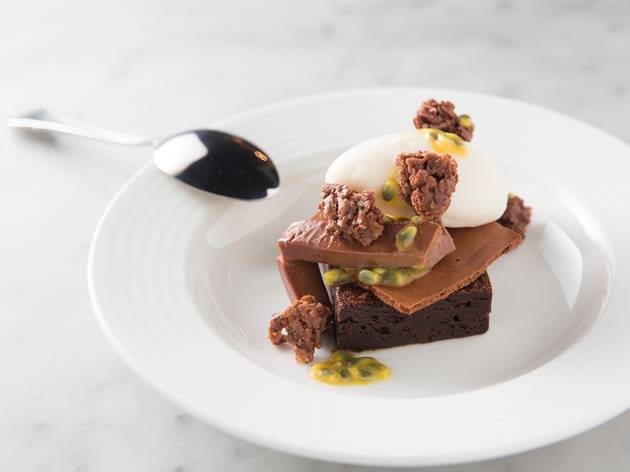 14/14
Photograph: Anna Kucera
The popular South American joint rises from the ashes
Porteño is awesome. Always has been, really, since the day it opened those cast iron gates to hungry customers in 2010. Back then, queues crowded the courtyard and snaked down Cleveland Street. People wrestled to get in for a fix of Argentinean-style, eight-hour wood-fired pig and those Brussels sprouts. Rockabilly chefs/owners Ben Milgate, Elvis Abrahanowicz and maître d' Sarah Doyle - also the team behind the beloved Bodega - shot to fame overnight, appearing on MasterChef and fronting magazines everywhere. It was Porteño mania, and we were there, chairing the fan base.
Things came to an abrupt halt in January this year, when a fire hit the kitchen and caused extensive damage. The guys quickly opened temporary restaurant Popteño in Rushcutters Bay, during the dry-out. Now Porteño is back – with a newly revised menu. The king has returned to Cleveland Street, and so have the queues, but luckily Gardel's is also back in action so wait for your table over a Banana Old Fashioned.
Some old favourites remain, and the pâté is still the best way to start. It's undercharged at $3 per person, and testament to how much these guys want you to have a good time. Your bread roll arrives with a little dish of punchy, house-made pâté and a bowl of olive oil and chimichurri to freshen things up.
Now that your appetite is whetted, order some wine. Co-owner and sommelier Joe Valore has curated the South American-centric list, one of the finest in town. Go with red – it pairs better with this sort of food, and it feels wrong to have anything else in the white, cloistered, high-ceilinged setting. The Tahuan Bonarda from Argentina is available by the glass or bottle. It's spicy with dark fruits and soft tannins, and goes with just about anything.
The must-order starter is the vitello tonnato. Reminiscent of a remixed steak tartare, it is simultaneously rich, creamy, salty, sour and smoky. Thinly sliced cured beef is topped with big chunks of gently smoked Spanish mackerel, salty capers, soft-yolk quail eggs and anchovy mayo. Little half moons of lemon lift things to extraordinary heights. A near-perfect dish.
Another new addition: tables of two no longer have to choose between the eight-hour pig or eight-hour lamb. They'll do a mixed bowl featuring both. You see the beasts roasting over the fire pit as you walk in; it's what you came for, so you might as well order it. Both meats are unfathomably juicy, and you get cuts from all bits of the animal along with loads of crackling.
There are, of course, plenty of other meat options. The Kobe wagyu beef skirt steak is sliced into big, fat marbled strips and cooked medium, leaving the texture buttery within and charred on the outside. It's savoury, caramel-like and worth every bite. Don't look past the morcilla blood sausage, either. Soft and barely spiced, it pairs beautifully with the sweet, grassy notes of the roasted red capsicum it crowns. As for sides, the Brussels sprouts remain a must. But don't ignore the crunchy grilled broccolini with creamy, sherry-rich walnut sauce and crisp onions. Want more fat? Order the braised wintergreens with Provolone béchamel. A bowl on a cold evening will set you right.
Dessert was never really the thing here, but the chocolate "Bahibe" is changing that. It's a brownie topped with dehydrated chocolate mousse (sort of like an Aero) with smooth chocolate cream, pear sorbet and fresh passionfruit poured on top. It's a textural delight, and a nice way to end if you still have room to fit it in.
There's plenty to love about Porteño. It was, and remains, bloody excellent in every possible way: the food, the wine, the beautiful interior and the warm, knowledgeable service. In 2013 they released Recipes for a Good Time, a cookbook whose title couldn't be more fitting. We dare you not to have one the minute you walk through those gates.
Venue name:
Porteno
Contact:
Address:
358 Cleveland St
Surry Hills
2010

Opening hours:
Tue-Sat 6pm-late