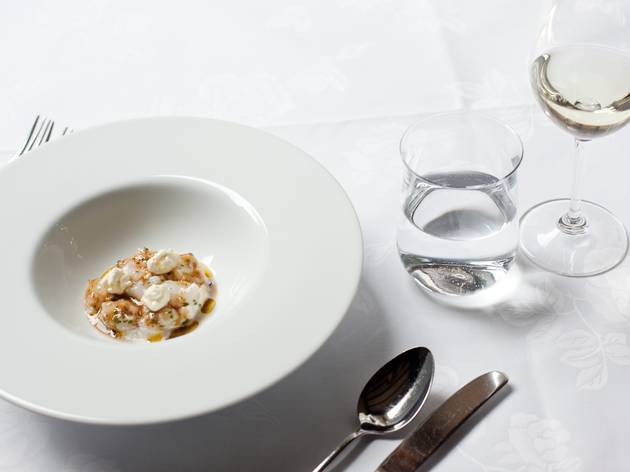 1/13
Photograph: Luke Powell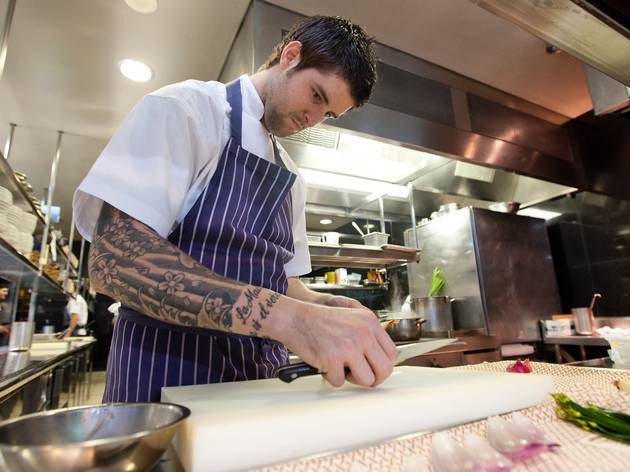 2/13
Photograph: Luke Powell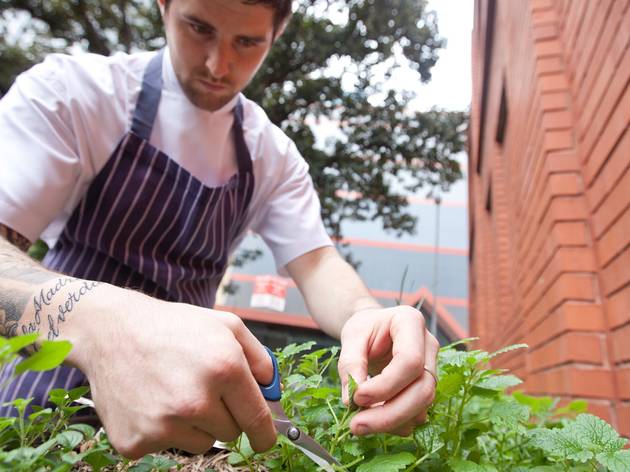 3/13
Photograph: Luke Powell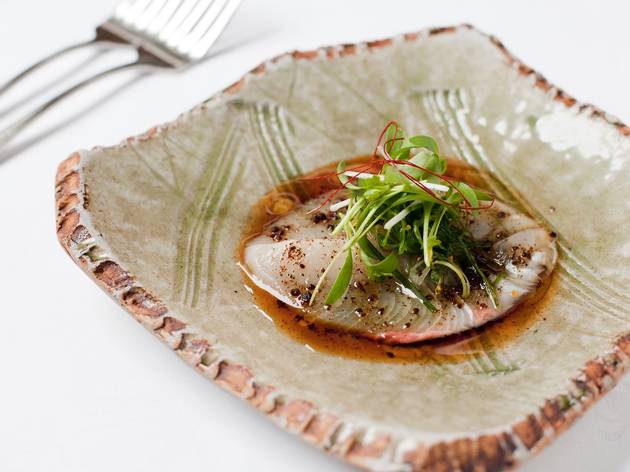 4/13
Photograph: Luke Powell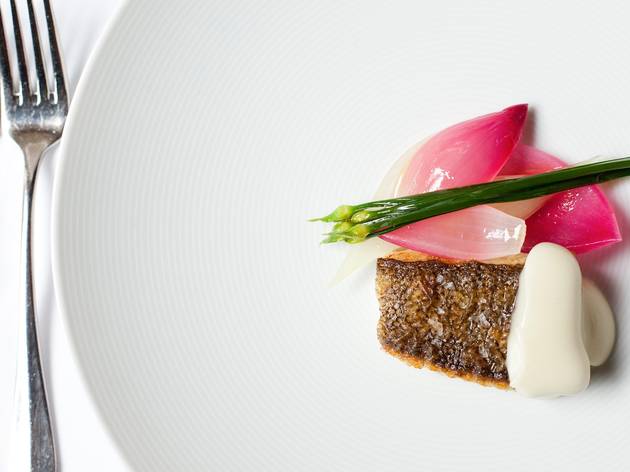 5/13
Photograph: Luke Powell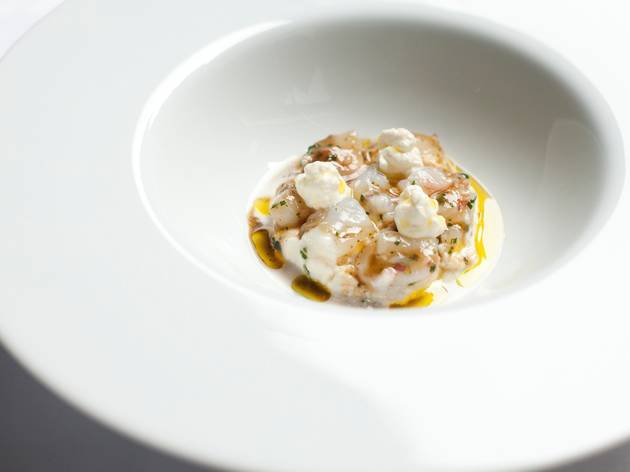 6/13
Photograph: Luke Powell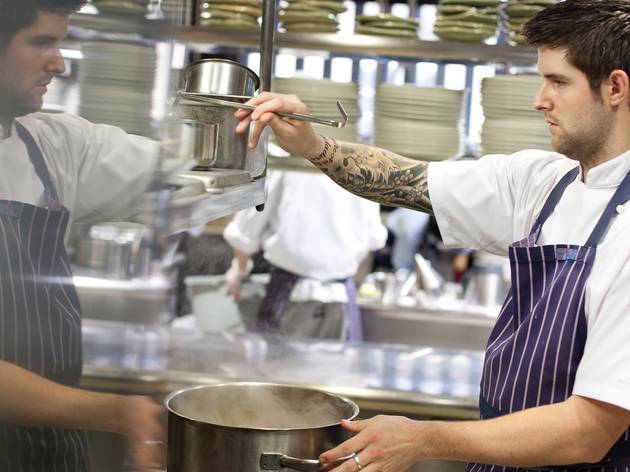 7/13
Photograph: Luke Powell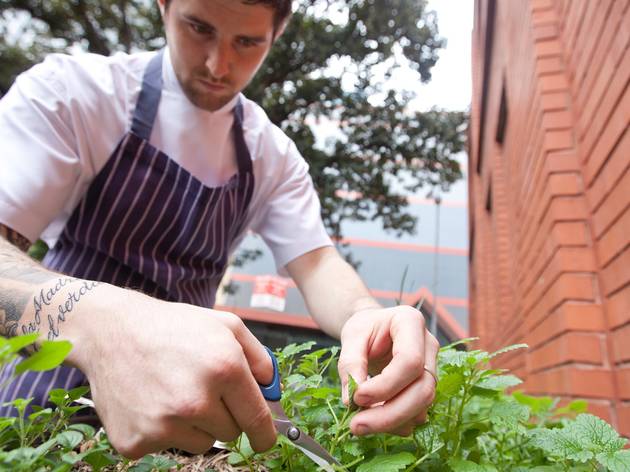 8/13
Photograph: Luke Powell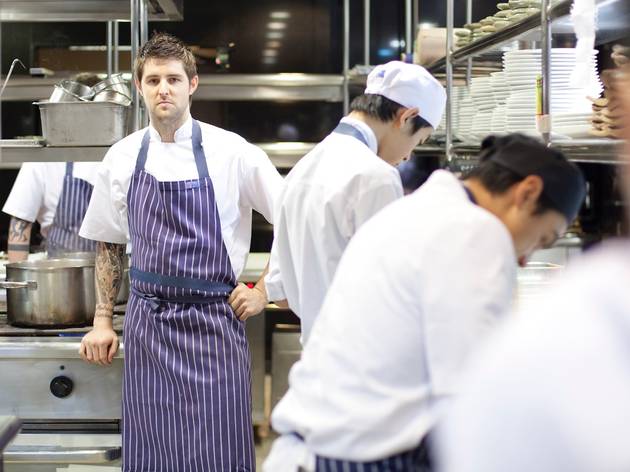 9/13
Photograph: Luke Powell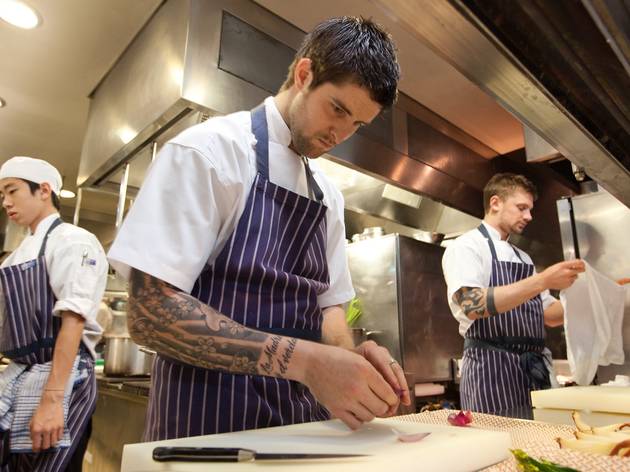 10/13
Photograph: Luke Powell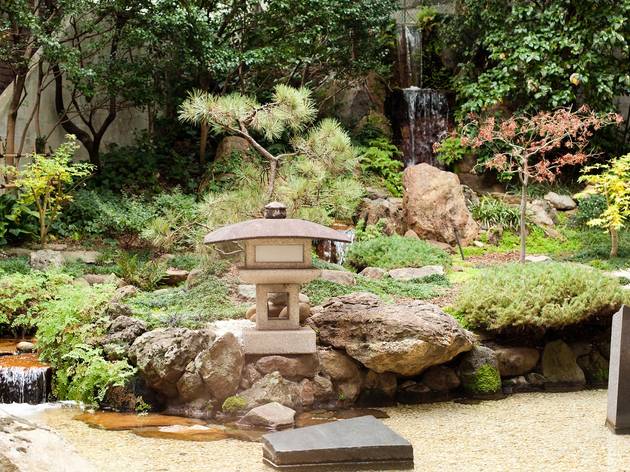 11/13
Photograph: Luke Powell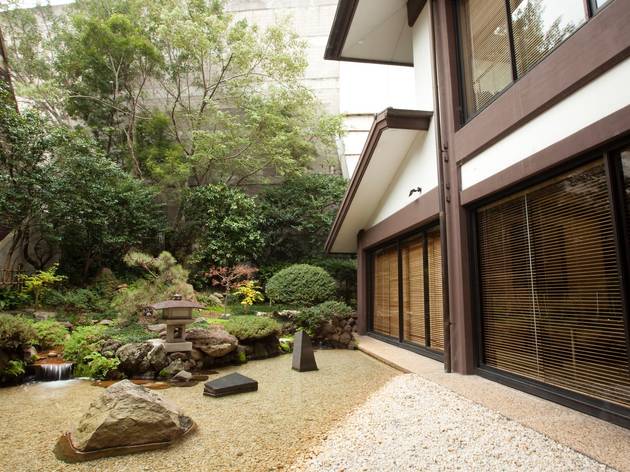 12/13
Photograph: Luke Powell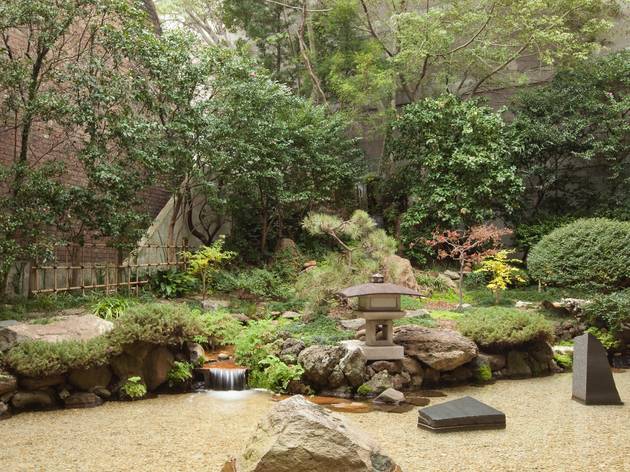 13/13
Photograph: Luke Powell
Friday nights at Tetsuya's are booked up until Christmas Eve. At least, they were when we called to check. So is it worth the wait? The answer is yes.

There are a few things you may want to know before you throw down your hard-earned. The first is that you don't want to sit in the new dining area upstairs. It's pretty clear they're still trying to work out the room. Instead, request a table downstairs overlooking the koi-filled pond and Japanese garden.

Despite Tetsuya's being a popular special occasion restaurant, it's not ideal for romance: it's for people who enjoy staring down the barrel at a 12-course, $220 set menu, not lovingly into each other's eyes. But book with a group of four to six for a long lunch and it becomes more like the party it should be.

Still with us? Good, because the food in general is certifiably kick-ass. You'll start with the bread and butter (whipped with ricotta, parmesan and black truffle paste). And there'll be a tiny soup (ours is chestnut finished with smoked chestnut cream). But that's all by-the-by. The sashimi of South Australian kingfish, lightly dressed with black bean and soy sauce garnished with spindly tendrils of chilli, orange rind and a scatter of coriander leaf, is a statement of intent: this is Tetsuya's – one of the world's best restaurants. And it has the service to match. In fact, there are so many floorstaff working the room that you may be served by as many as eight different people in one sitting – that's almost one for each course.

A dish of raw scampi with a festival of cream and curds (whipped bean curd, goat's curd and whipped cream) shouldn't work but it really does. And there's fresh Japanese waterlily in the mix. It's an ingredient flown in from Japan and you won't see it anywhere else in Sydney. While a lot of new dishes have appeared on the menu recently, there are still a couple of mainstays, such as the confit Petuna ocean trout, sprinkled with konbu and served on a salad of celery and apple. Despite its popularity, we could take it or leave it – it's a strangely hefty chock of just- set protein, seemingly at odds with the size/delicacy of the dishes that come before and after it. Crisp-skinned yellow belly flounder, pickled onion 'petals' and chive flowers with a blob of pil pil (in this case, flounder stock emulsified with olive oil, cider vinegar and leatherwood honey) – is one of the simplest and most beautifully presented dishes we've seen in a while. The rollercoaster of snacking that is Tetsuya's stays on a high with the wagyu oxtail topped with braised sea cucumber – the biggest highlight of the degustation. It's all in the texture here: sticky, smooth, collagen-rich and very alluring with the smallest, almost undetectable amount of yuzu (a Japanese citrus fruit).

So why, after these incredibly interesting dishes, are you then greeted by a series of red meats doused in jus? Hard to say. We can tell you that individually, each dish has its merits. Pigeon served rosy pink with king brown mushrooms is smoky and gamey. Lamb loin is topped with toasted hazelnut crumbs and rosemary flowers straight out of the restaurant's garden with a side of braised baby leeks. But beef with pureed potatoes? More bistro than fine dining.

We'd like to go out on a limb and suggest that Tetsuya's would really benefit from upping the ante with dessert. As it is, desserts range from lubey (pear sorbet with crushed, lightly roasted walnuts) to chalky (sweet white beans – this time with soy caramel). That said, the tiny bread and butter pudding is a little bowl of creamy, cinnamon toastiness.

Tetsuya's is a restaurant for people who love to eat, fuelled by chefs who really care about their craft. The courses that work really, really work. If you're willing to dig deep (ordering wine will set you back a pretty penny but their sake list is worth a nudge), you'll eat some spectacular food.
Read more about Sydney's best Japanese restaurants.
Venue name:
Tetsuya's
Contact:
Address:
529 Kent street
Sydney
Sydney
2000

Opening hours:
Dinner Tue-Fri 6pm-late; Sat from noon