The best ANZAC biscuits in Sydney
We scoured Sydney to find the best locally baked offerings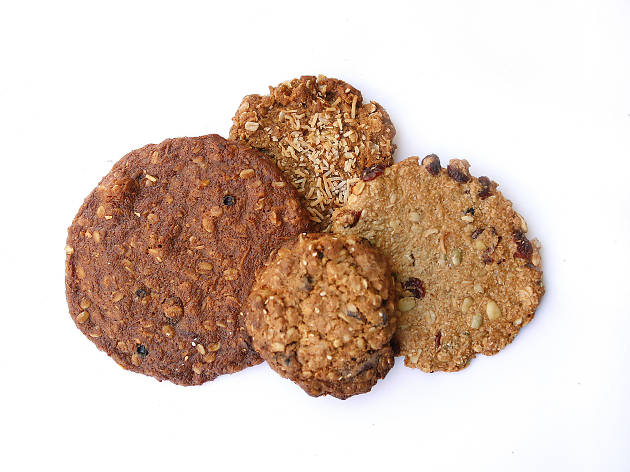 Just in time to cure your hot cross bun withdrawal, here comes a whole weekend dedicated to the ANZACs – and the biscuits that bear their name. Here's our rundown of where to find the tastiest and what to expect when you do.
After something to do on ANZAC Day? Here's our guide to the best places to play two-up.
After more baked goods? Check out our guide to the best patisseries in Sydney.
The best ANZAC biscuits in Sydney
This is a tough cookie – a more traditional, buttery number that's got a serious crunch/snap to it. The toasted coconut on top adds a subtle sweetness texture. And because they come in packs of six, there's plenty to share out.
Texture: 2/5
Taste: 3/5
Overall score: 5/10
Black Star's ANZAC biscuits are only around for a matter of days each year (the week of ANZAC Day) so you have to get in there fast for a buttery, coconutty, chewy biscuit with that sweet Golden Syrup perfume.
These sweet treats can't strictly be called ANZAC biscuits as they don't follow the traditional recipe, but they are close enough. The well caramelised cookies have a good oaty texture to them, and they are available at all the Bourke Street Bakeries across the city.
These soft and yielding biscuits have a a loose, buttery crumb, so they hover somewhere between oat slice and muesli cookie territory.
Find more ANZAC day shenanigans here
Mark the anniversary with contemplation at a dawn or sunset service followed by a round of two-up at the boozer.