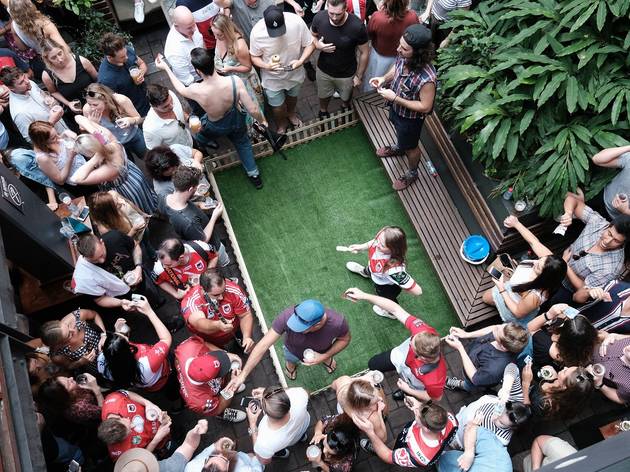 Where to play two-up on ANZAC Day in Sydney
Heads or tails 'em up at one of these pubs this ANZAC Day
We're not sure how people in other countries honour their service people and the sacrifices they make as members of our armed forces, but here in Australia we do it by betting on the flipping of two coins, drinking beers and eating something barbecued – all of this preferably happening after attending a dawn service or a march earlier that day.
This year Sydney's major dawn service at the Cenotaph in Martin Place is booked out, but you can join the waiting list here. The ANZAC Day march through the Sydney CBD is back on from 9am and it's open to marchers and spectators, but if you're staying home, you can watch the live broadcast on the ABC. Find out more here. Want other options for dawn services and marches from local RSLs? From them here.
After you've paid your respects in a more formal way, it's time to toss some coins. We've rounded up the best spots for a rowdy game of two-up in the city on ANZAC Day.
RECOMMENDED: The 57 best bars in Sydney right now.
Where to play two-up on ANZAC Day in Sydney
Lost your fat stacks on the flips?
Dining out on a dime is one of this city's great thrills. Here are our picks for Sydney's best eats on a budget. We've tasted everything from banh mi to tonkotsu ramen, biang biang noodles and vegan burgers without breaking the bank.