The best coffee in Bondi
Discover a world of great coffee at Sydney's most celebrated beachside suburb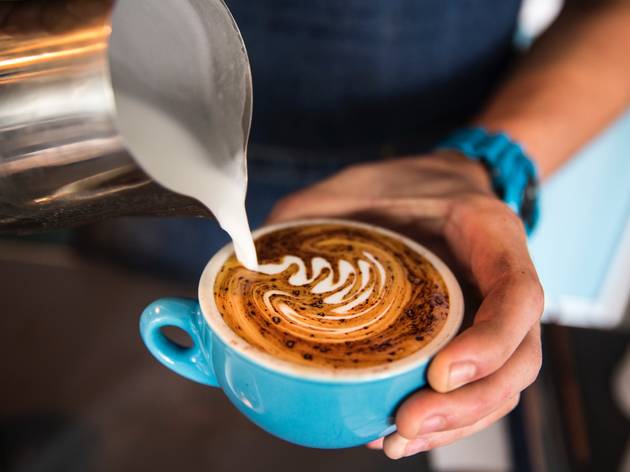 Sun, sea and solid cup of coffee is what lazy mornings in Bondi are all about. Here's our list of where to go to get the best coffee in the area, whatever your kind of brew.
Melbourne's Sensory Lab Roastery (our Melbourne office loves coffee so much they've even set up in the same building) have opened up a caffeine cavern that plays Cash and Dylan while serving kick-arse coffee.
Read more
Little Marionette beans are always a safe bet and the coffee here is rich and strong. Change things up and go for the cold drip. It comes with a little jug of coconut water that gives the coffee a perfumed, almost floral flavour.
Read more
It's all about bagels, brioche and brisket at this New York deli-inspired bakery café. But did you know they also pull an excellent espresso? Expect long lines, but deliciousness as an end result.

Read more
Get your fix of sandwiches, Single Origin coffee and tea and plenty of fresh baked bread at Sonoma's newest offering at Bondi Beach. Take advantage of their earlier opening hours for a post-surf carb attack.

Read more
Need another shot?
We are a city in love with coffee. And we're damn good at it too. Here's our list of where to go and what you'll get.
Read more