Top Asian restaurants on Military Road-Spit Road
Taste top-notch food from across the world on the Lower North Shore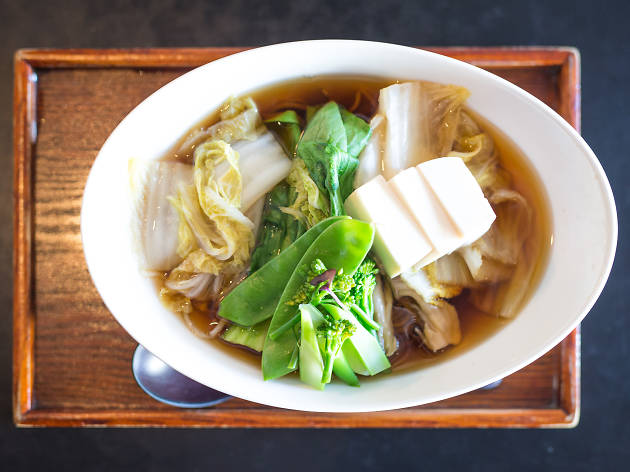 We have Asia to thank for some of the world's tastiest dishes: pad thai from Thailand, gyoza from Japan, pho from Vietnam and soft, deliciously chewy naan from India. And in Sydney you don't have to travel far to get authentic Asian cuisines. Here's our top picks for Asian restaurants on Military Road-Spit Road.
After dinner, why not head out for a drink at one of Military Road's nearby bars or pubs?
Top Asian restaurants on Military Road-Spit Road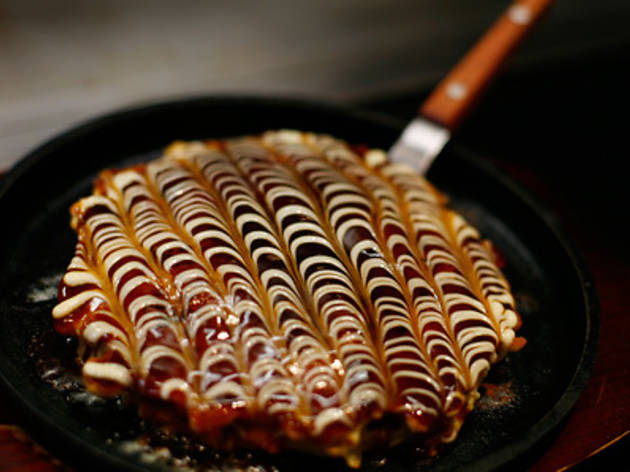 Welcome to Shimbashi. The restaurant itself is broken into two parts – a soba noodle house and ju ge mu, which specialises in okonomiyaki and teppanyaki. But you can also order things from either part of the restaurant. The menu's huge and if you're not confident with Japanese food, the waitstaff is there to help.
Bangkok Betty is notable for two reasons: excellent modern Thai food, and puns. 'You Quack Me Up', 'Once a-Prawn a Time', 'Betty's Lamb-orghini' and 'New Squid on the Block' are some of the menu highlights at this fun and fresh Thai restaurant. Dishes here take Thai classics like massaman curry, coconut prawns and pad thai and give them a modern revamp (plus a funky name).
Opened in 1995 by chef Lanna Tran and her chirpy husband Tri, who works the floor, this place is as full as a goog by 7pm. Expect omelette-yellow banh xeo, crisp-skinned duck and soft prawn and mung bean banh beo.
Barbecues are to Australia what yakiniku is to Japan. Experience yakiniku (ie grilled meat dishes) for yourself at Nikaido. Situated on level one in the Grove Arcade, this Japanese restaurant lets you grill your own slices of beef, pork, chicken, seafood and vegetables at your table.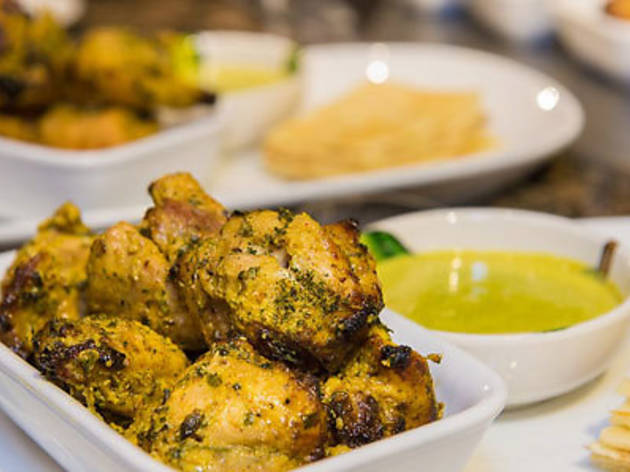 This all-Halal restaurant opened in Crows Nest in 1998, moving to St Leonards in 2003 and now, Military Road, Cremorne. Chef Ajoy Joshi hails from Hyderabad, India, and honed his trade at the Taj group of hotels before moving to Sydney and starting various award-winning restaurants. Nilgiri's retains its reputation as one of the best Indian diners in town and Joshi's cooking classes remain popular for adults and kids alike.
This blink-and-you'll-miss-it restaurant is tucked away under the stairs at Cremorne Garden Plaza, but don't let its ordinary shopfront fool you. Inside is stylish and intimate, with barbecues at each table to let guests grill their own dinners, or they can order from the restaurant's Korean-Japanese menu.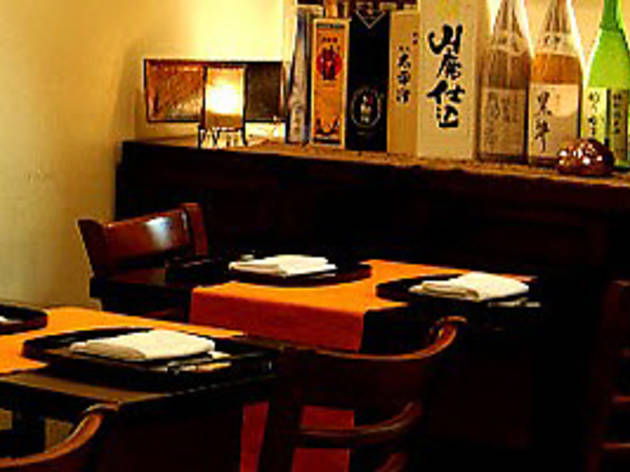 This Japanese restaurant on the Lower North Shore is known for its kaiseki banquet, a traditional Japanese multi-course dinner, and their wide sake offering. Choose from either the $49 Kaiseki menu or go all out and order the $63 menu. À la carte options are also available.