The best strip clubs in Sydney
Finally, the strip club article that puts the "ass" in "comprehensive assessment"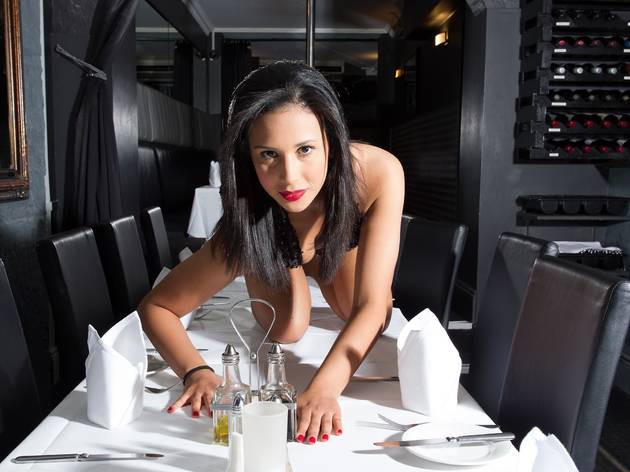 Sydney is, let's not be coy, a damn sexy town. And there's no greater example of that than in our city's strip clubs. We've collected some of the city's favourite strip joints for your pole-dancing pleasure. It's not a comprehensive list – and feel free to add any favourites or recommendations in the comments (from a friend-of-a-friend, of course), but here's our picks for a stimulating night out.
Unless otherwise specified, it's worth noting that there are no restrictions on keeping things demure in Sydney either: strippers in S-town bare it all.
Sydney's best strip clubs
Like big sisters Men's Gallery and Pure Platinum, Dancer's Cabaret goes for a glam vibe, though its hours are a little more restricted. Four days a week the venue is the Illinois Hotel, but Thursday to Saturday the tables become stages.
Read more
It's the sister to Pure Platinum and Dancer's Cabaret, and is very much an old-style Gentlemen's Club with themed private rooms (including a shower room) and ala carte dining – though, like Pure Platinum, it's not full nude on Friday and Saturday nights.
Read more
Now this is what you think of when you think "strip joint". Let other venues offer classy erotic entertainment, fine dining or the slightest patina of sophistication: Porkys revels in its sleazy, seedy charm. You know what they offer? Naked ladies, that's what.
Read more
It's a smaller venue and we're not sure how we feel about the in-house exchange of "PP dollars" rather than just using cash. But the official home of the annual Miss Nude Sydney competition offers top dancers on their exclusive roster and higher-than-usual production values, and aren't above spoiling their members.
Read more
This suburban favourite boasts shower shows and a daily roster of literally dozens of girls from midday on. It's an old-school beer barn of a place, where "gaudy" and "glitzy" is very much the decorative motif, but the friendly atmosphere and cheeky sense of humour has made it one of Sydney's most successful strip clubs.
Read more
What's perhaps most unusual about this venue is that the food is given as much attention as the entertainment with a strong menu and an impressive wine list, as well as extraordinarily hot women. There's also an – ahem – dessert option that might be to your liking…
Read more
More T & A this way
Prostitution is legal in Sydney, and the Sin City has no shortage of ways in which you can get that very particular itch scratched. Here are but a few that may tickle your fancy...
Read more