Meet the maker: Chocolate Einstein
He creates playful, geometric prints for kids and kidults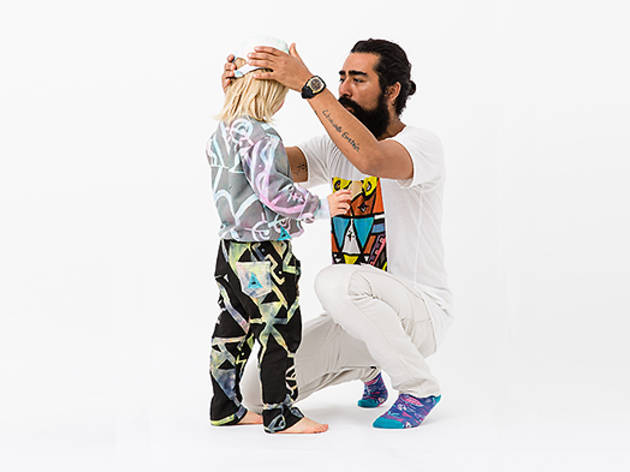 When Nick Hernandez was a child he used to customise his sneakers by painting them with new colours and designs, so it's only natural that as an adult he's adapted his grown-up artwork to kids' clothing. The former TV production assistant made a big decision last year to use his tax return on a trip to Bali where he paid to have samples of his paintings printed on material. "I thought the designs might be too loud for adults," says Nick. "So I had children's clothing made. Adults can live vicariously through their children."
A father himself, 44-year-old Nick was passionate about creating unisex clothes that children could run around and get dirty in – like track pants, T-shirts and overalls. His business, playfully named Chocolate Einstein, developed just after his baby girl was born. "Like my paintings, there's not a lot of thought that goes into the product. It just happens," says Hernandez, who produced a limited run of adult sized items too, for all the big kids out there. The common thread is that all of the clothing bares geometric shapes in 'smoky rainbow', with Aztec and Peruvian influences. "The eye and the mouth shapes are a big thing for me," he adds. "They're powerful and represent so many things across cultures."
More shopping...
Shopping, Chocolate and sweets
Looking for a perfectly delicious gift? Or a night's supply for a serious splurge? These top shops will satisfy the world's most famous craving...
Sydney's finest indie florals, from locally sourced natives to brilliantly bright exotics.
For everyone from Mad Men obsessives to pre-Federation fans.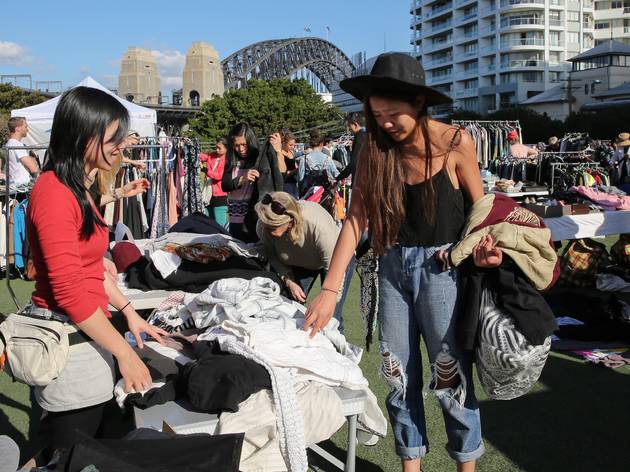 Photograph: Anna Kucera
Shopping, Fashion
The best fashion and design markets in Sydney
Where to get your fashion and interiors fix, by indie crafters all over the city.
More to explore