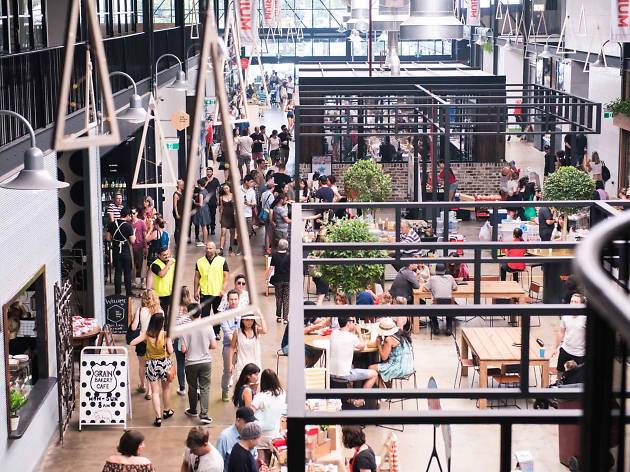 Time Out says
Rosebery has a one-stop-shop for artisan produce
What was once a soup canning warehouse in Rosebery is now home to providores, boutique bottle shops and artisan delis. The new shopping precinct joins well-established retail and dining businesses Koskela, Three Blue Ducks and Black Star Pastry with an indoor market that includes natural wine and craft beer bottle shop the Drink Hive, family-owned traditional butcher Kingsmore Meats, plus organic grocery store Wholefoods House.
The Cannery Rosebery is also where you'll find Vive Cooking School, which offers classes in how to make the perfect soufflé, how to make sushi or knife sharpening. They've got a gym, a nail salon, a real estate agent, furniture stores and gift shops, too.
Make the most of those two hours of free parking and get lunch at one of the many eateries, including 5th Earl, Banh Xeo Bar, Frenchies Bistro & Brewery, Welcome Dose Coffee and Stanton & Co. Restaurant. Not the designated driver? Head into Archie Rose and take a seat at one of their oversized barrel booths for a gin cocktail and cheese board – a weekend well spent.
Details