Three Blue Ducks Rosebery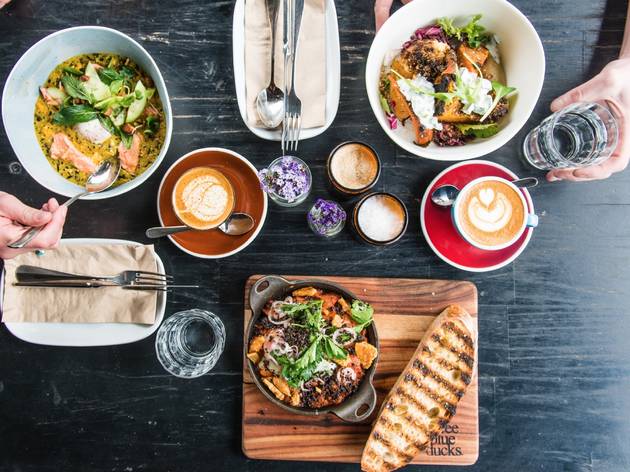 1/15
Photograph: Mitch Lui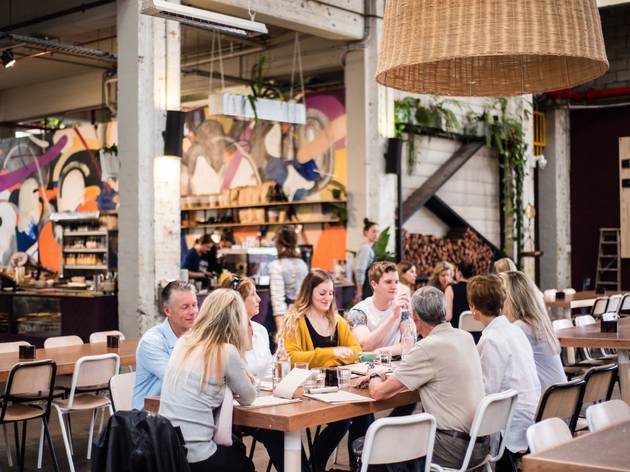 2/15
Photograph: Mitch Lui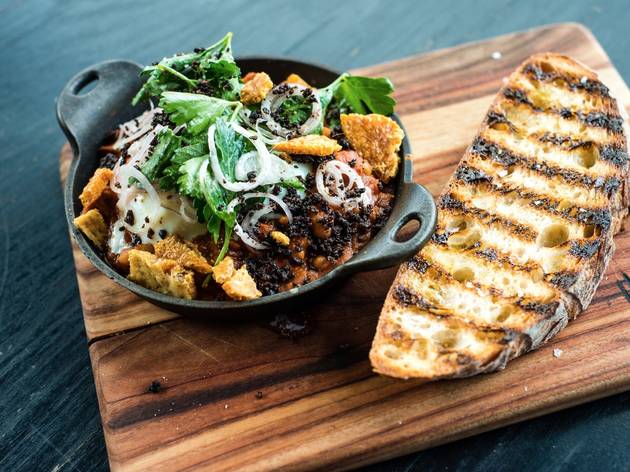 3/15
Photograph: Mitch Lui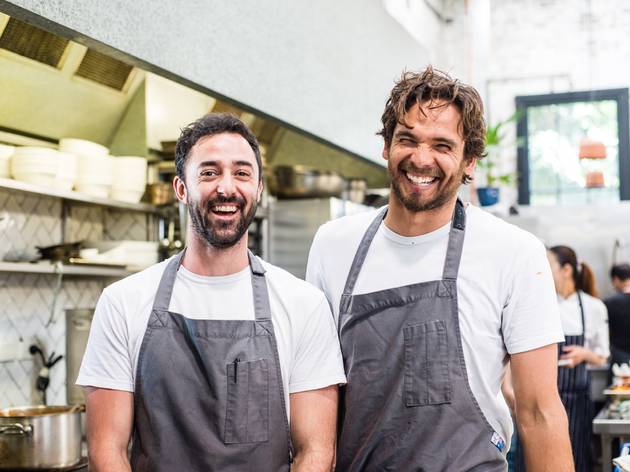 4/15
Photograph: Mitch Lui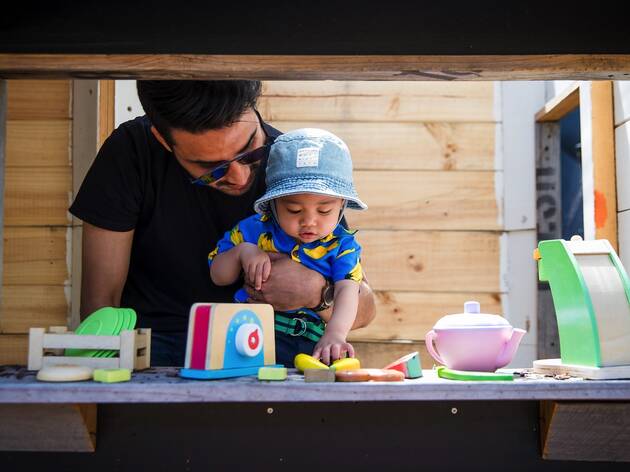 5/15
Photograph: Anna Kucera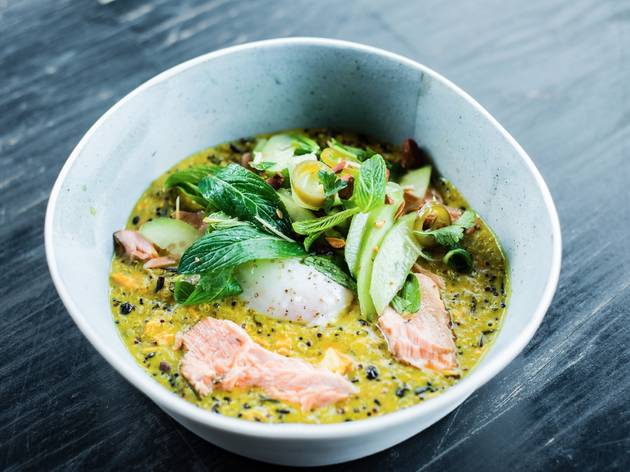 6/15
Photograph: Mitch Lui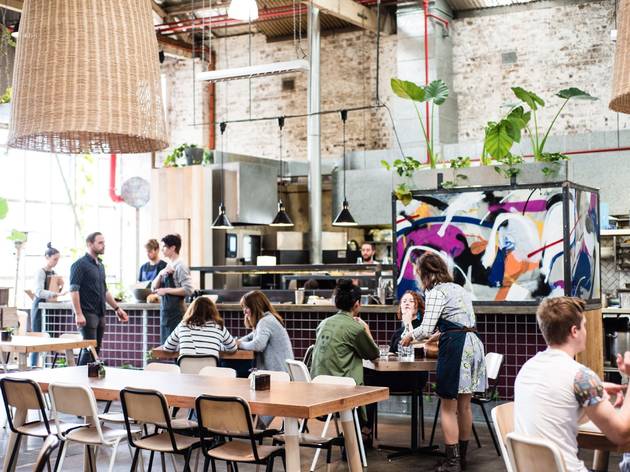 7/15
Photograph: Mitch Lui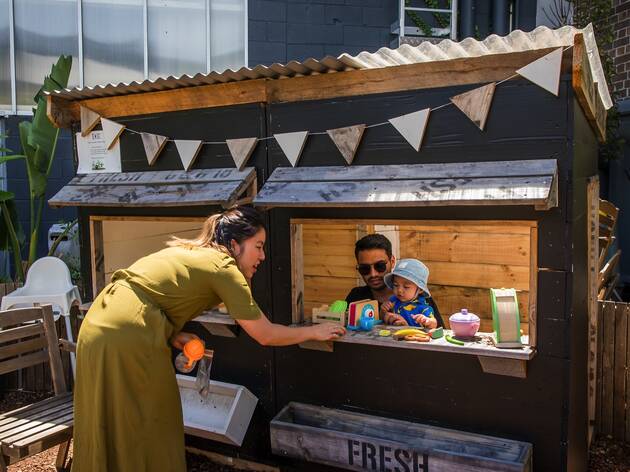 8/15
Photograph: Anna Kucera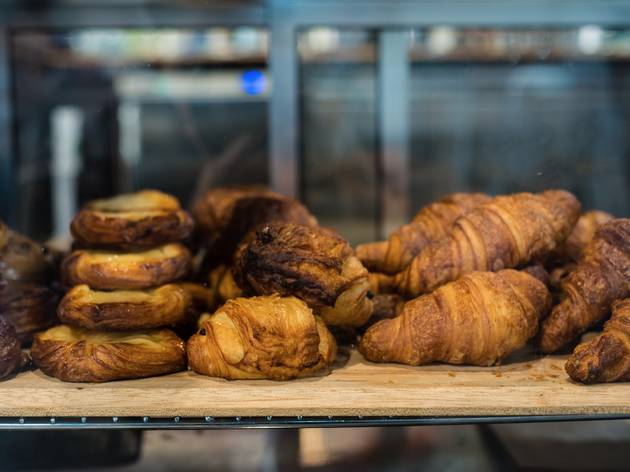 9/15
Photograph: Mitch Lui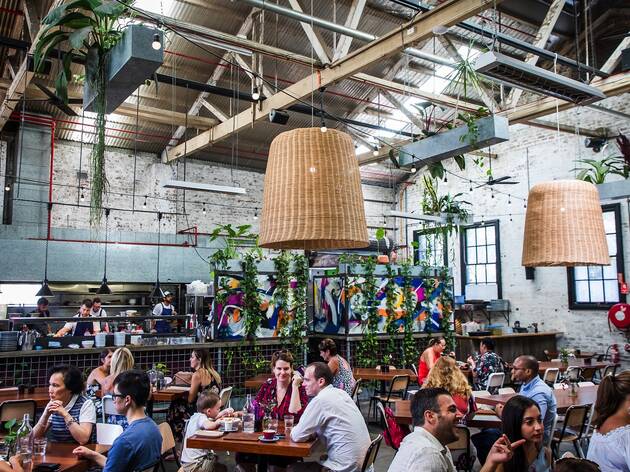 10/15
Photograph: Anna Kucera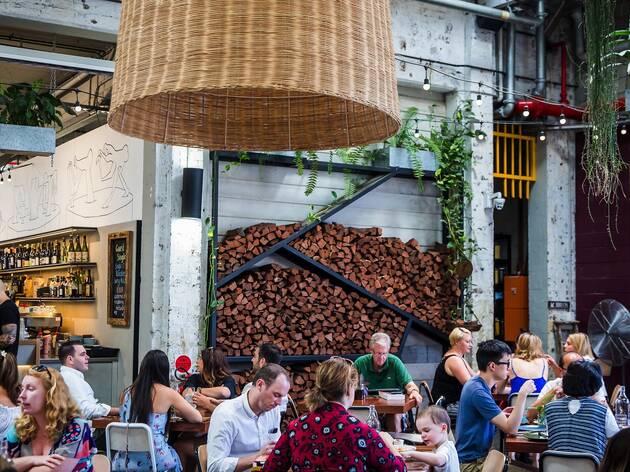 11/15
Photograph: Anna Kucera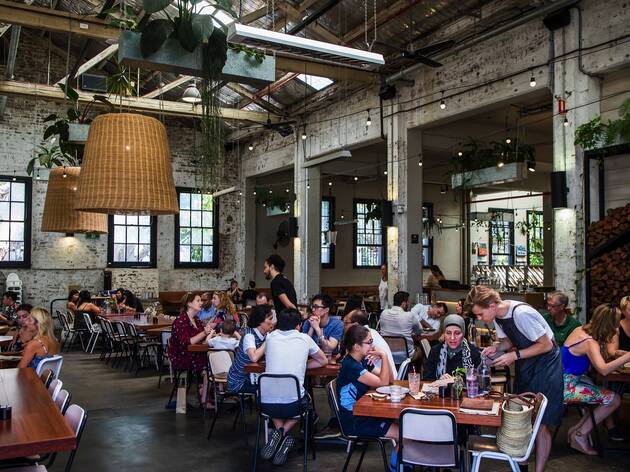 12/15
Photograph: Anna Kucera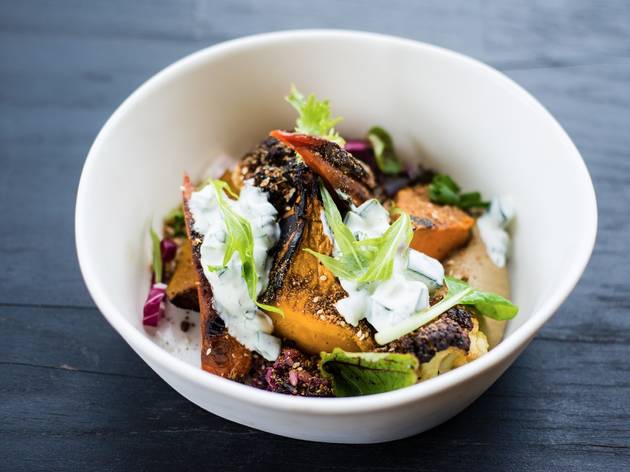 13/15
Photograph: Mitch Lui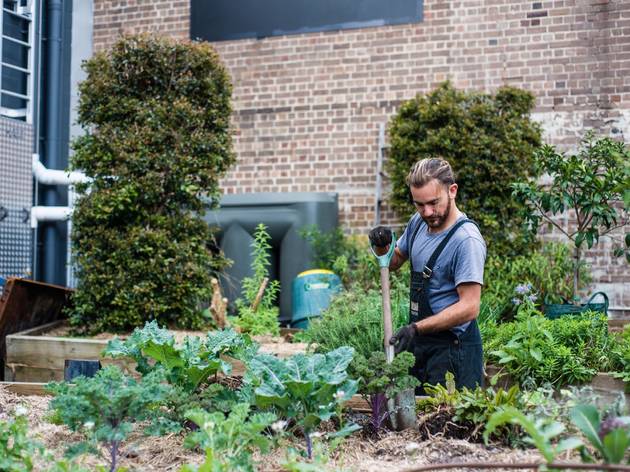 14/15
Photograph: Mitch Lui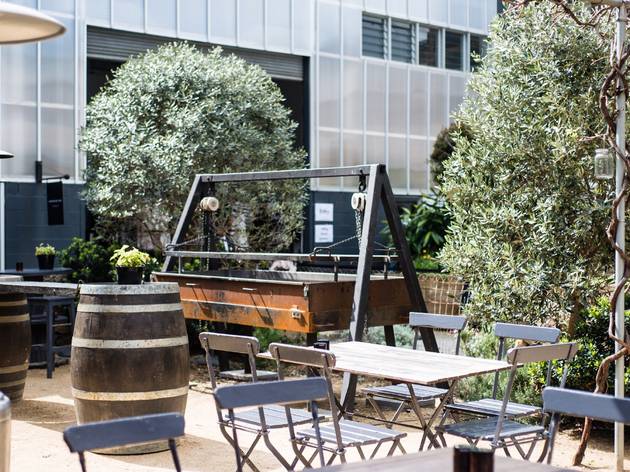 15/15
Photograph: Mitch Lui
Time Out says
The Bronte boys open up in Rosebery
When Mike McEnearney decided to close Kitchen by Mike in Rosebery, The Sydney dining scene was in shock. It wasn't just about the delicious food; it was about the loss of the space as well – that sprawling, high ceilinged, industrial-chic room that connected with Koskela next door, made you feel both comfortable and elevated at the same time. That's what good design does.
Luckily, now that Three Blue Ducks have moved in (and McEnearney has moved onto new horizons), the space remains just as beautiful, the garden lush and green. Even the food has an element of McEnearney's casual, soothing, flavour-packed style.
First word of warning: don't go in on a weekday morning expecting a big menu; it's porridge, avo toast and coffee; the sort of thing that fuels people on the way to the office. For the proper, fancy-pants breakfast, hit it up on the weekend.
With one of the owners being a Brit (Byron-based Darren Robertson), it makes sense that a British-Indian classic is on there: kedgeree. It tastes like a warm, curry-scented hug. Closer to a risotto than a traditional, biryani-like kedgeree, it's a bright yellow, curry powder infused bowl of quinoa and black rice made loose and soupy by smoked bone broth. It's studded with hunks of salmon, roasted almonds and big pieces of crunchy cucumber, with fresh mint and coriander doing the rounds on the freshness front. Pop the onsen egg in and let it melt into the rest. It's a gorgeous plate of food – and although it's underseasoned, a touch of table salt fixes that.
The wood-fired bowl is like eating leftovers from last night's barbecue for breakfast (which is probably what it is). In there is charred, slow roasted parsnip, sweet potatoes, cauliflower and smoked eggplant purée arranged on a bed of quinoa, made purple with fermented cabbage, raita and little currants. It's light and healthy, but we say jazz it up with a fried egg to up the protein stakes.
We're not in love with the cassoulet as much as we want to be. It's more like a Eurofied shakshuka than the encrusted traditional French version, the tomato base hosting chorizo chunks (so mild you can barely taste the paprika and garlic), soft white beans and two onsen eggs (the menu says coddled, which is sort of like scrambled, but these work better anyway so hey-ho). The whole thing is topped with a zingy parsley and eschallot salad, black pudding crumbs and pork crackling. Sadly they're out of crackling on our visit and we're not offered a substitution. It's lacking any depth of flavour other than tomato, but we love the big slice of Iggy's sourdough on the side.
Skip the pastries; they're nothing special (the brownies are more like mild fudge than melting cake). And there's always Black Star next door to sort you out on that front. But the Single O coffee is solid – lightly fruity and gently smoky (although our first flat white is a more frothy than silky). Go a dandelion latte for a mild, milky treat without the caffeine, with a kick of bitterness at the end.
So there are hits and misses at Three Blue Ducks. Service is inconsistent – we wait for over half an hour with plates on our table after we've finished. The food is at times excellent, at others uninspiring. But the vibe is still strong: lots of people eating lots of food in a space that lots of Sydney has a soft spot for. This beloved room has been reclaimed, and thank God for that.
Details
Address:
1/85 Dunning Ave
Rosebery
Sydney
2018

Price:
$$$
Contact:
Opening hours:
Tue 7.30am-2.30pm; Wed-Fri7.30am-2.30pm, 5.30-10pm; Sat 7.30am-3pm, 5.30-10pm; Sun 7.30am-3pm.
Best selling Time Out Offers