Where to buy Christmas trees in Sydney
Christmas trees are a Yuletide necessity – here's where to buy them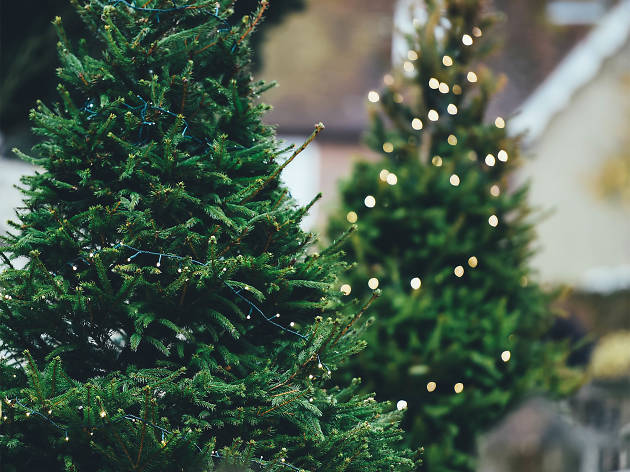 There's nothing like a big, bright Christmas tree to transform an ordinary living room into a festive wonderland. Whether you're after that fresh pine smell, a glammed-up artificial tree that's not going to leave a spiky mess behind, or a cute potted tree for your balcony, we've found the nearby Christmas tree farms that deliver the goods – sometimes directly to your door. Take a look at our list below for real Christmas trees, trees for hire, environmentally friendly options and what to do with all that mulch come January. Find more things to do this Christmas, including Sydneys top Christmas markets for present hunting.
RECOMMENDED: New Year's Eve parties in Sydney.
Find real Christmas trees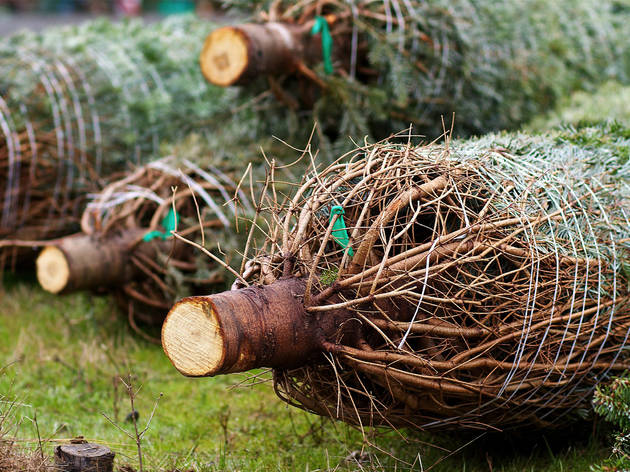 Whether you're after a towering tree or a mini potted plant, Merlino's Christmas Trees are sure to make you merry. Prices range from $45-$200 across eight sizes of real cut Christmas trees (ranging from 5ft to over 9ft) and potted trees available in three species and multiple sizes. Plus, they offer free delivery within two kilometres of the site.
Hire trees with ease
Elf Help deliver, install, decorate and remove real Christmas trees for homes and business – subduing the fight out of who gets to put the star on top. They'll transport a fully decorated tree in your choice of traditional red, gold or white and blue ornaments, or leave it bare for home-styling. Tree purchase, deliveries, installation, removal and pick-up range from $187 to $968.
Shop for ethical trees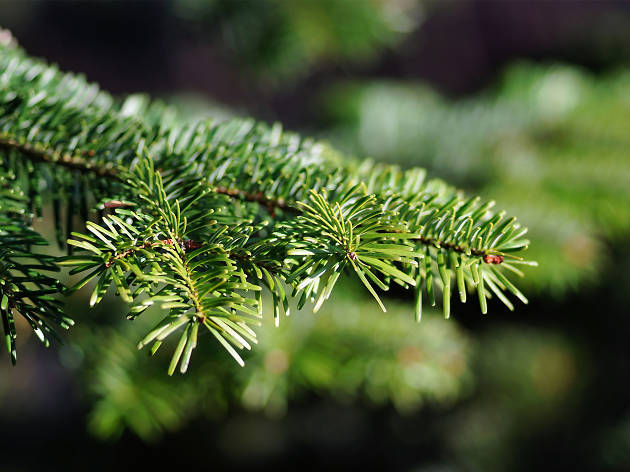 Not only do Dural Christmas Tree Farm sell real pine Christmas trees that are available for delivery, but also they also offer post-Christmas tree pick-up and recycling. For $30-$60, they'll collect your used tree, mulch it back at their farm and use the waste to help look after next year's crop. They're open for tagging from November 17-19, and their trees are available to purchase from the Carriageworks Farmers' Market throughout December. Christmas trees range from 5-14ft and start from $78.
At Reverse Garbage you can buy an artificial Christmas tree that has been donated from a previous owner, plus they have mini trees that have been made from recycled goods. They're fun and creative (not to mention 100 per cent ethically sourced) and are mostly under $20. While you're there, explore the warehouse – you never know what whacky Christmas decorations you might discover, which are usually priced between $30-$50.
Sometimes getting rid of a Christmas tree is harder than getting one. Luckily, the City of Sydney's annual Christmas tree recycling drive is on again in 2017. It's available for free for residents in the City of Sydney council area, which includes the CBD, Pyrmont and Ultimo, Paddington, Surry Hills, Darlinghurst and Waterloo. Bookings are essential and can be made via the City of Sydney
website
.
The party don't stop
Sydney's NYE celebrations are world famous, and for good reason. But no one likes crowds. Here's how to have a good time, including knowing where to pee and when to kick-on, on December 31.