After the wild ride of the last two years, Belvoir St Theatre artistic director Eamon Flack says that the biggest joy is just sitting in his office hearing the sound of rehearsals reverberating through the building. "You can hear chatter and laughter and it's amazing."
Rearranging the scattered pieces of previous seasons unseen was a bit like, "playing chess on a jigsaw puzzle board," he says, but they've managed to reassemble the cast and crew of three major shows as well as field spectacular new picks. For now, he can't wait to hear audiences raucously chuckle their way through Virginia Gay's The Boomkak Panto to wrap 2021, and then onto a jam-packed program next year.
"Until we actually had to send an email out to ticket holders saying, 'Hey, we're going ahead', I wasn't sure it was going to happen," Flack says. "It's hard to describe. It feels like everything's standing up the right way again. Back in gravity. We're not in freefall."
Winging its way from a celebrated run at Perth Festival to Sydney, Mararo Wangai wrote and also stars in this show ­– directed by Matt Edgerton – about a cleaner going through the emotional rollercoaster of finding your place in a new country while tidying up the mess of musicians in a recording studio. He's joined on stage by musician and composer Mahamudo Selimane in a work that spans continents through language and song.
"It's a glorious show," Flack says. "Mararo's working on this really was a great community engagement process. So it's born out of conversation and interaction in a really great way and it's presented in that manner. It's looking at new ways to invite audiences into the theatre, and really speaking to them in a different way."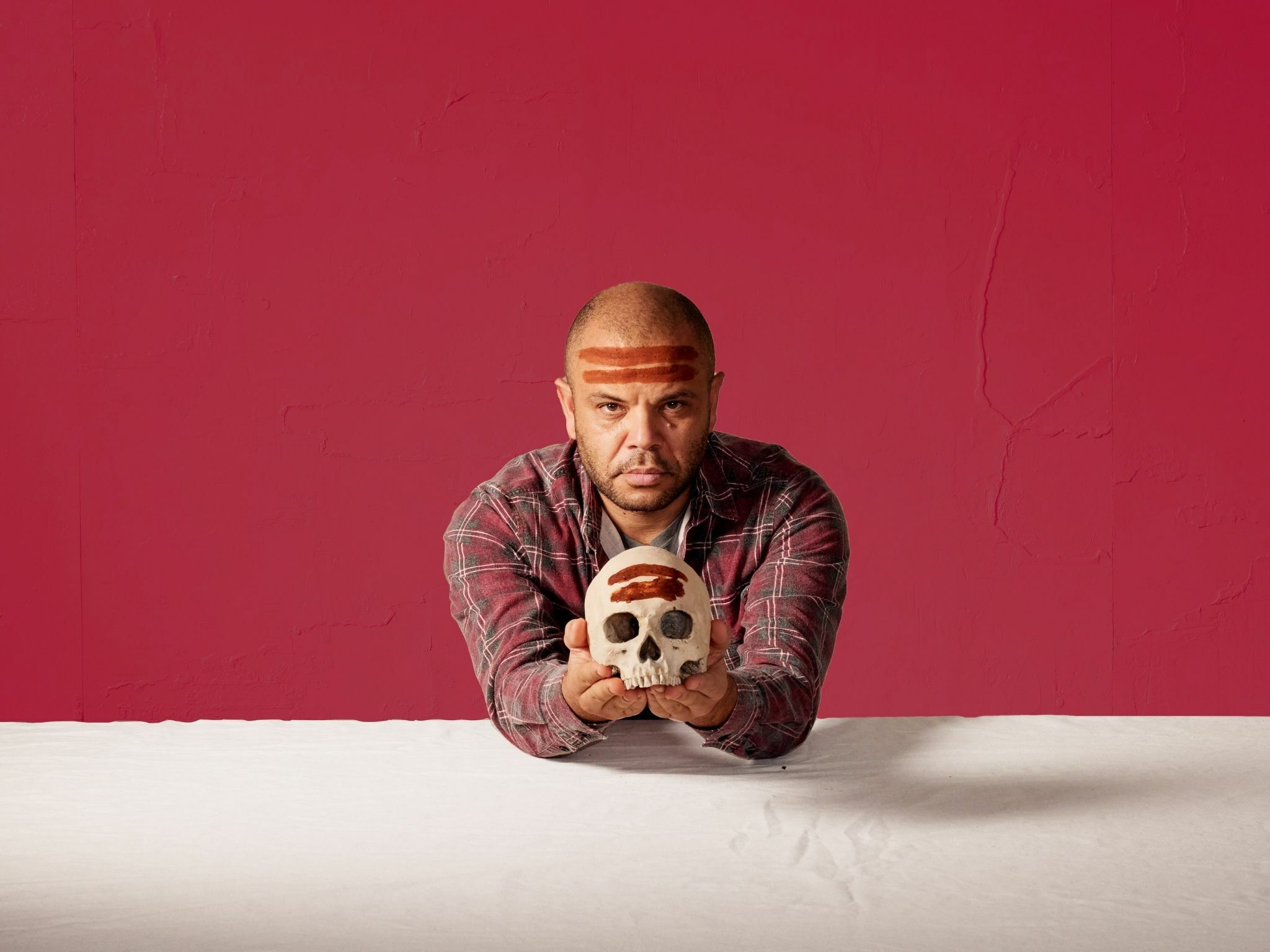 Palawa man Nathan Maynard was named Belvoir St's 2019 Balnaves Aboriginal and Torres Strait Islander Fellow and set to work on this modern tragedy set in his home state of Lutruwita/Tasmania. It was fully rehearsed and good to go when you know what had other ideas. But now it's back. Directed by Isaac Drandic, the play centres on a young father and First Nations man focused on doing right by his family while also living up to his responsibilities to the land and his community.
Flack says it's a remarkable work that reminds him a little of British-Irish playwright Martin McDonagh. "It's almost impossible to write a true tragedy nowadays and Nathan's done it. It's damn fine. It gets at human foibles, and a very vexed question for Indigenous Australia."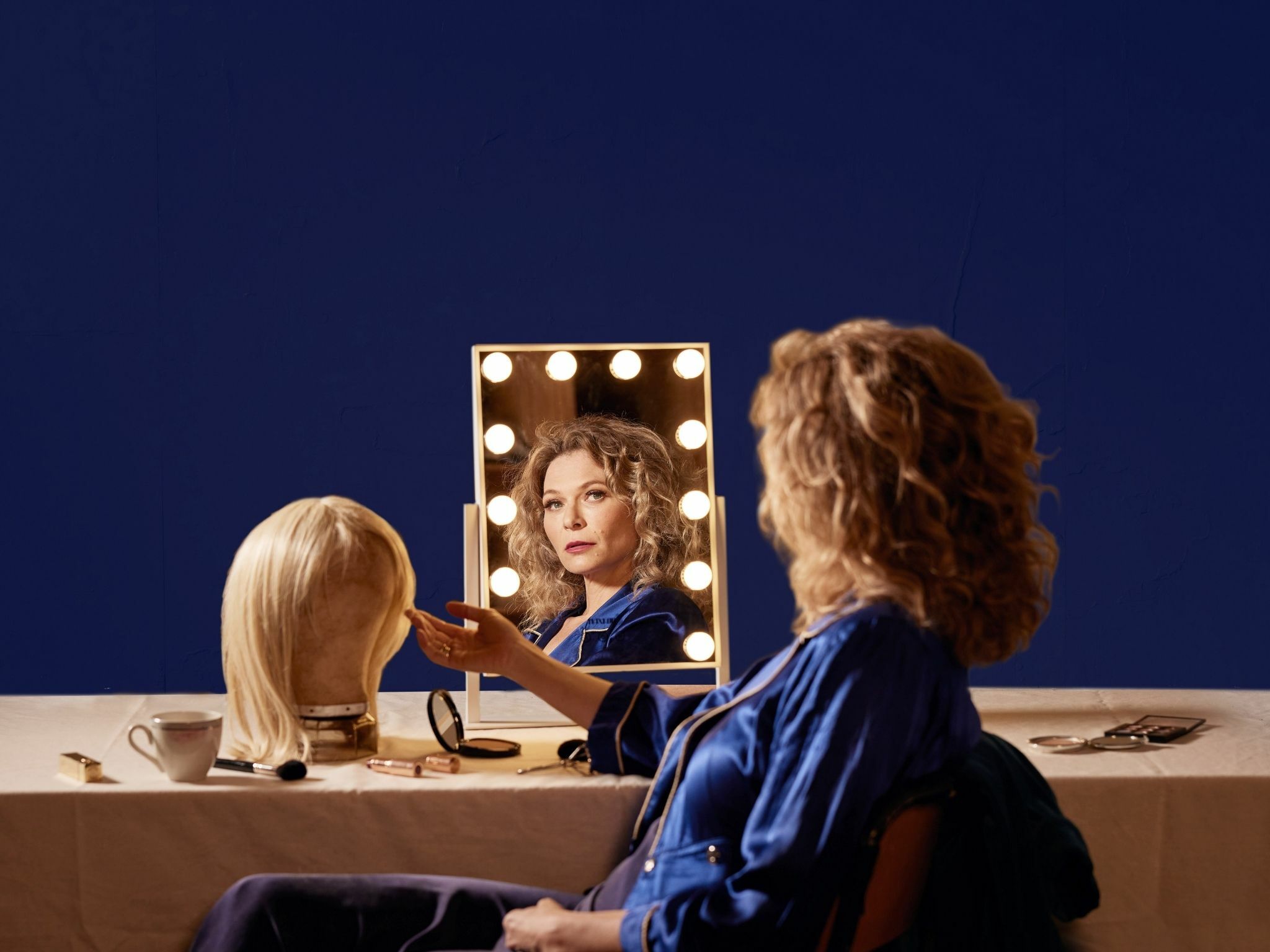 Film lovers will be psyched to see new life breathed into one of the greats of '70s cinema in Carissa Licciardello's fresh take on this John Cassavetes' drama. It casts Seven Types of Ambiguity star Leeanna Walsman in the Geena Rowlands role of a great stage actor whose already complicated life is suddenly derailed by tragedy. Must the show go on?
"Carissa had a way in and she knew exactly why it needed to be done," Flack says of the new adaptation. "For anyone who saw her production of A Room of One's Own, it's clear that she has a real talent and the fantastically clear thinking in her work means that she's the perfect director for this. Leeanna has been busy in the screen world, but she loves and gets Belvoir."
Why choose between two great plays when you can have both? That's Flack's thinking behind Bevloir's first repertory season. The idea is simple: the same cast – including Arkia Ashraf, Sacha Horler, Rebecca Massey, Brandon McClelland and Angeline Penrith – appears in both plays, using the same set, staged on alternate nights as directed by Alana Valentine.
Valentine wrote new work Wayside Bride in conjunction with the local community of the Cross. It's about the radicalism in the 1970s and the quietly revolutionary act of marriage in the face of fierce resistance from family, society and the church hierarchy. Flack says, "Alana's a very special writer. She mixes pieces of verbatim and dramatisation, and it really paints a picture of Sydney. Let's talk about our city after everything that we've been through."
It's in the mix with Caryl Churchill classic Light Shining in Buckinghamshire, set in 1649, just after England's bloody Civil War. "The question of the play is: When you cut your king's head off and overthrow the system, what do you replace it with? Both plays have been written by radical women, feminist writers who have gone 'If I'm going to fit the reality of the world in a play, I've got to break the play and find a new form'."
Dan Spielman star as an award-winning author frustrated by teaching creative writing at a university and bored of his third marriage when Izabella Yena's student catches his eye, in a story as old as time given a gripping new spin by Canadian playwright Hannah Moscovitch. Director Petra Kalive brings it to Belvoir.
"I saw it in Melbourne on my one night there in the last two years," Flack chuckles. "It felt to me like a very smart conversation piece that that very cleverly works to flip audiences minds. I like that it's kind of about changing your view, and sitting there with Dan and Isabella really focuses the work."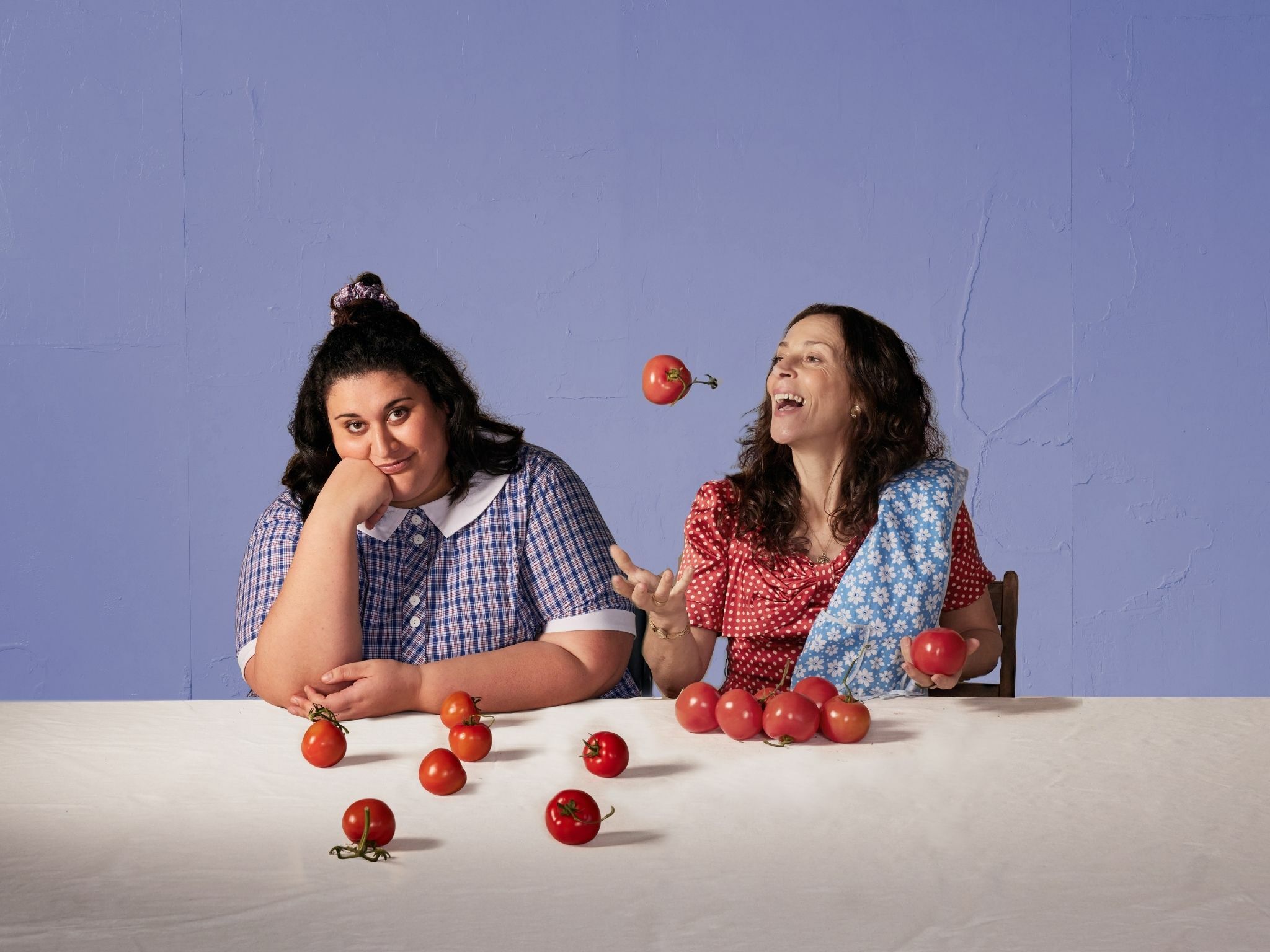 Anne Deveson's gut-wrenching memoir about her struggles to help her son through his schizophrenia before there was much of a public conversation around mental health challenges. It's adapted for the stage 30 years later by Veronica Nadine Gleeson, and directed by Leticia Cáceres (The Drover's Wife, Barbara and the Camp Dogs).
"Anne was one of the first people to speak openly, truthfully, and helpfully about mental illness, and we still are learning to talk about it, and how to support each other through that. Anne was a professional communicator, so it's rare to have a document so ready for adaptation as that book, and Veronica's adaptation is really beautiful, and Leticia is brilliant."
The beloved Melina Marchetta novel about the teenaged Italian-Australian experience in Sydney was brought to glorious life on the big screen by director Kate Woods and starring Pia Miranda. Now playwright Vidya Rajan brings it to Belvoir with a cast including Ashley Lyons, Chanella Macri and Lucia Mastrantone, and helmed by one of Australia's coolest directors, Stephen Nicolazzo.
"For Stephen, and a lot of Australians, this was a really crucial book that's deep in our hearts." Flack says. "He has a clear idea about the joy of it, and what it offers people in terms of belonging, but also providing an opportunity to interrogate how we find our place in a society that likes to be pretty mean and point. This is a story about going against the norm in order to find your place."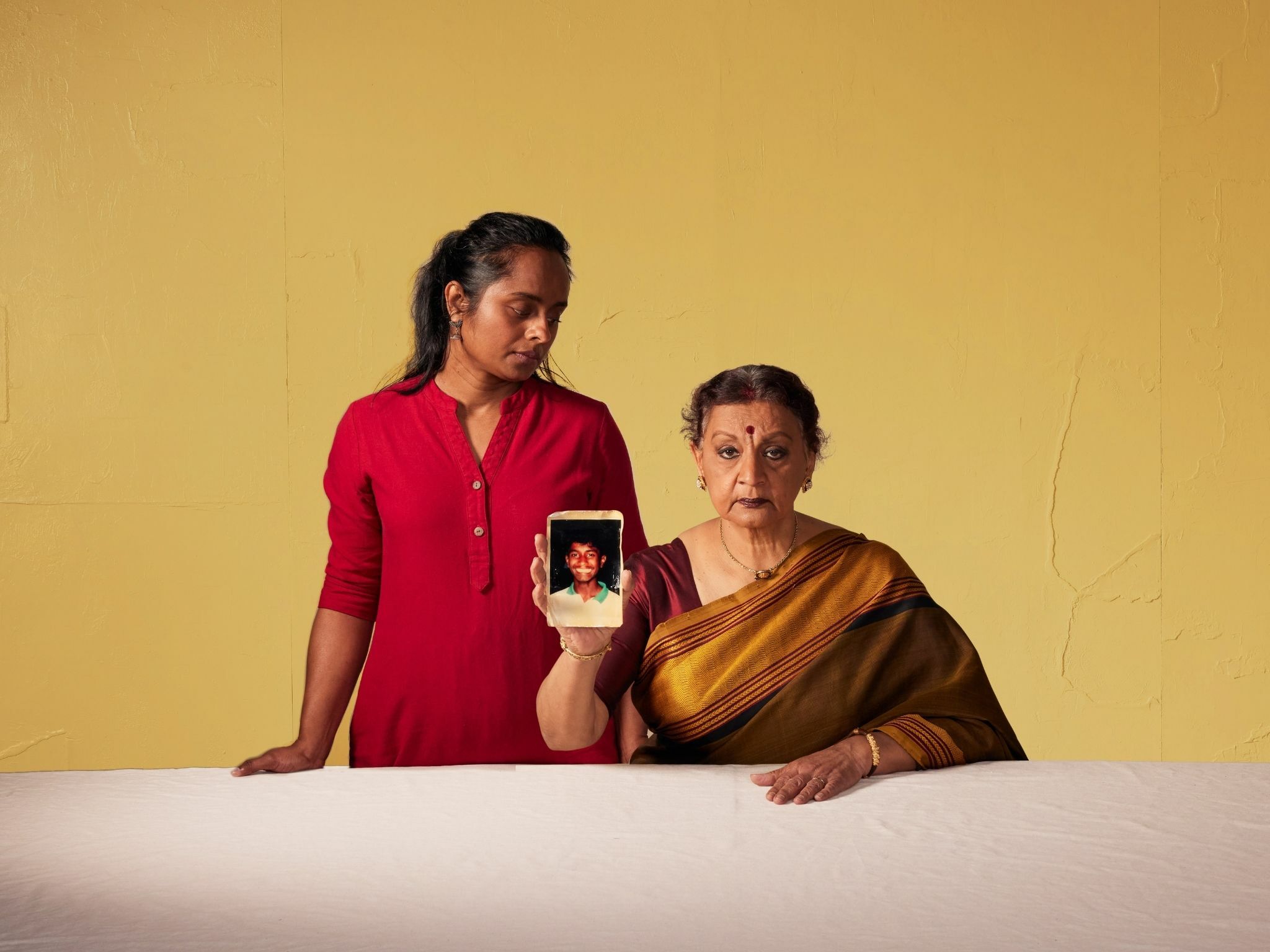 This year-ending epic continues the landmark work of Counting and Cracking, about the Sri Lankan Civil War and its aftershocks in Sydney. It re-teams Flack with playwright S. Shakthidharan and riffs off twin titans of literature Antigone and the Mahābhārata, bringing a powerhouse cast including Anandavalli, Prakash Belawadi, Nadie Kammallaweera, Jacob Rajan, Kalieswari Srinivasan, Rajan Velu and Vaishnavi Suryaprakash.
"The day that counting and cracking opened in Adelaide, Shakthi and I sat down and he said to me, 'we've got to do the next one of these quickly'. And I said, 'Well, how about we do something next year?' And we wrote this one very quickly. It was ready to go, fully written, designed and cast when everything stopped. We wanted to wait until the vaccines were rolled out before we tried to bring it back."
We know 2022 is going to be an incredible year at Belvoir.