Double Bay area guide
Restaurants, bars, shops and events in Double Bay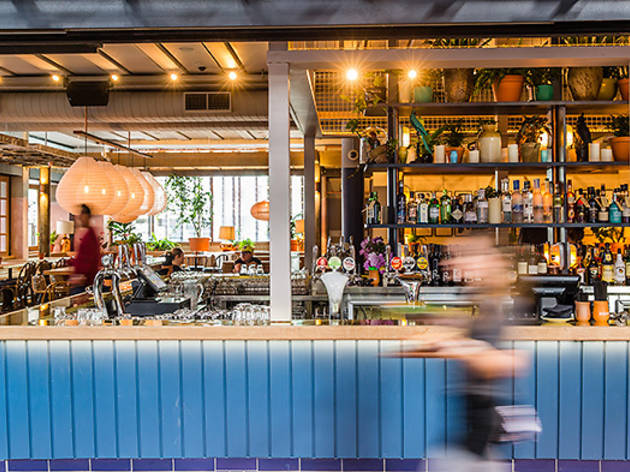 Once upon a time, Double Bay – or 'Double Pay', as it was unceremoniously known – was considered something of a ghost town by most Sydneysiders. Its verdant streets were peppered by high-priced eateries, ladies who lunch and their cute dogs, hoity-toity day spas and…well, that was about it.

No more. The recent openings of bars like Mrs Sippy have come on the heels of a welcome revival that's drawing younger, hipper crowds to the area. And the faded Ritz-Carlton hotel, once a favourite haunt of celebrities, has resurfaced as the Intercontinental Sydney Double Bay, drawing a whole new raft of cool venues to the area.

The gorgeously curated boutiques that put Double Bay on the map are still here, peddling wares you won't find anywhere else in the city. But it's the food and drink options that are expanding, and they're reason enough to head out to this pretty little pocket located just east of the city. Another big sell? The Murray Rose Pool, known to locals as 'Red Leaf', a wonderful harbourside tidal enclosure that draws big crowds who enjoy diving from the wraparound deck and sunbathing on the floating pontoon.