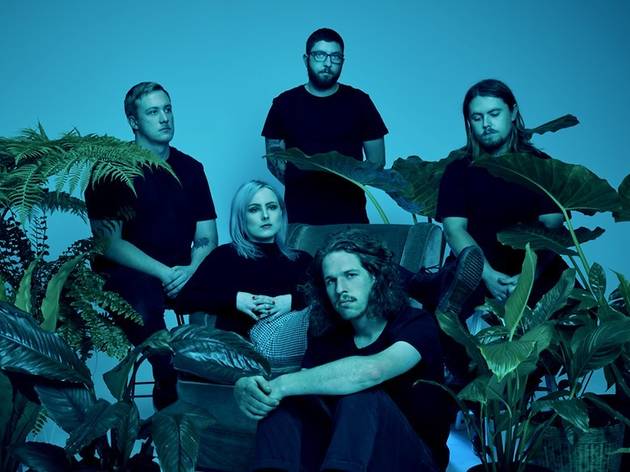 1/2
Photograph: Supplied/Sailor Jerry
Eat Your Heart Out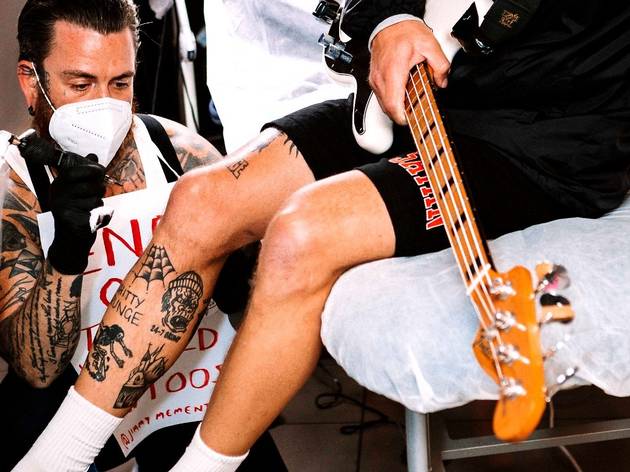 2/2
Photograph: Supplied/Sailor Jerry
The Dead Love band member, Clint Osso, being tattooed at a gig at The Tattoo Movement.
Time Out says
You could win punk gig tickets and a free tattoo
There are few things that sound more punk than getting a tattoo at a gig – other than Sid Vicious himself stick-poking that fresh ink with a safety pin plucked straight from his septum too.
Well, for a more public health conscious take on that fantasy, you can throw your hat into the ring for tickets to a live gig this week where Newcastle pop-punk band Eat Your Heart Out will smash out a one-hour set while The Tattoo Movement dole out free tattoos. It's all going down on Thursday, August 27, at CBD laneway bar Since I Left You.
With frontwoman Caitlin Henry in the lead, Eat Your Heart Out's sound draws on grunge vibes and emo intimacy, which all comes into fruition in their first full-length album, Florescence, which dropped in 2019.
The gig closes out the Sailor Jerry Sessions or #SupportYourLocalArtist tour, a physically-distanced gig series spearheaded by Sailor Jerry rum, which has also seen local rock duo Polish Club play at Newtown cocktail bar Earl's Juke Joint and Sydney punk band The Dead Love perform inside The Tattoo Movement's Enmore studio. The Dead Love's set saw the bandmembers themselves being tattooed while they performed, which is a pretty damn punk move, even with the major liquor brand endorsement considered.
Head over to the Sailor Jerry Instagram page and follow directions to enter the draw for a double pass to the event and a free tattoo. Winners will be notified Wednesday.
Want more? Check out the best tattoo studios in Sydney and ink now, pay later with this new Afterpay-style credit service for tattoos.



Time Out's Love Local campaign is supporting local food, drink and culture businesses in Sydney. Find out how you can help save the places that make our city great.
Details
Best selling Time Out Offers