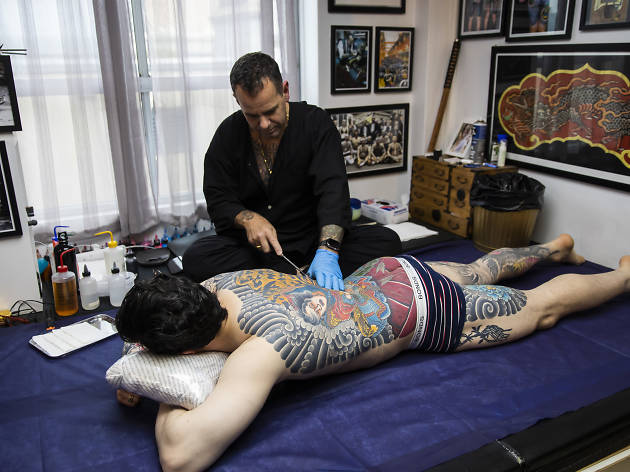 The best tattoo studios in Sydney
When you're getting inked, you want to make sure you're in the best hands
Australia is a nation of ink-addicts, and as demand has soared and social taboo waned, the number of tattoo studios across the country has exploded. In Sydney, there are a dizzying number of establishments ready to etch your latest (or first) piece of body-art, but since you'll be wearing this doodle for the rest of your days, it's worth shopping around before going under the needle.
We've scoured the city to compile a list of the very best in the business, based on the calibre of their work, quality of design, and the overall level of customer experience. Below are our picks of the best tattooists in Sydney, from walk-in friendly studios to highly-sought, by-appointment artists.
Please note that some tattoo studios may not be accepting walk-ins at present, and they may be operating different hours due to CovidSafe restrictions. Please call ahead to make sure.
Got some fresh ink? Show off your new artwork at one of the 50 best bars in Sydney.
Give your look a glow up
Everything old is new again at these emporiums of yesteryear chic. Get all dressed up in frocks from the 1950s, flares from the swinging sixties and super trendy smocks from the '70s.