The Best Tattoo Parlours in Sydney
When you're getting inked, you want to make sure you're in the best hands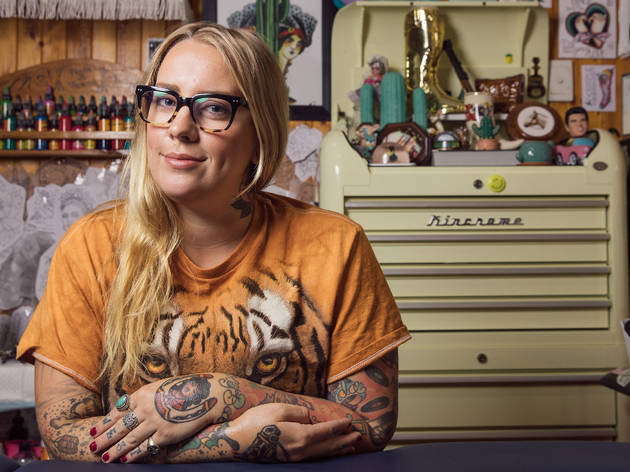 Whether you're a seasoned tattoo veteran or a fearful first-timer wincing at the idea of getting that little love heart on your wrist, it's worth investing a little time into who and where you should get inked before making the decision to permanently commit artwork to your body. Sydney is overflowing with options when it comes to tattoo studios, so we've compiled a list of the very best in the business, based on the following criteria: quality work, inspired design, stringent hygiene practice, approachable staff and relaxed atmosphere.
Show off your new artwork at the 50 best bars in Sydney.
Get some temporary nail art
Nail art has flourished from a DIY affair into mainstream salons. Here are our favourite places to try in Sydney.
Little Dutch courage?
Not only is the Inner West home to many of the eccentric, creative and proudly rainbow tribes of Sydney, it's also where you'll find some of the best small bar action. Tiny little haunts slinging great drinks and keeping the vibes lively and local. If you don't have one already, your home-away-from-home is probably on this list.