We often forget the treasures hidden in our own backyard, and Woolloomooloo is certainly one fine gem not to ignore. Spend some time wandering through the park, check out galleries and museums or just breathe in that ocean-fresh air. After a full day of exploration, enjoy local food and wine with views from city to harbour at Kingsley's – a sanctuary on Finger Wharf serving high-quality steak and seafood.
Morning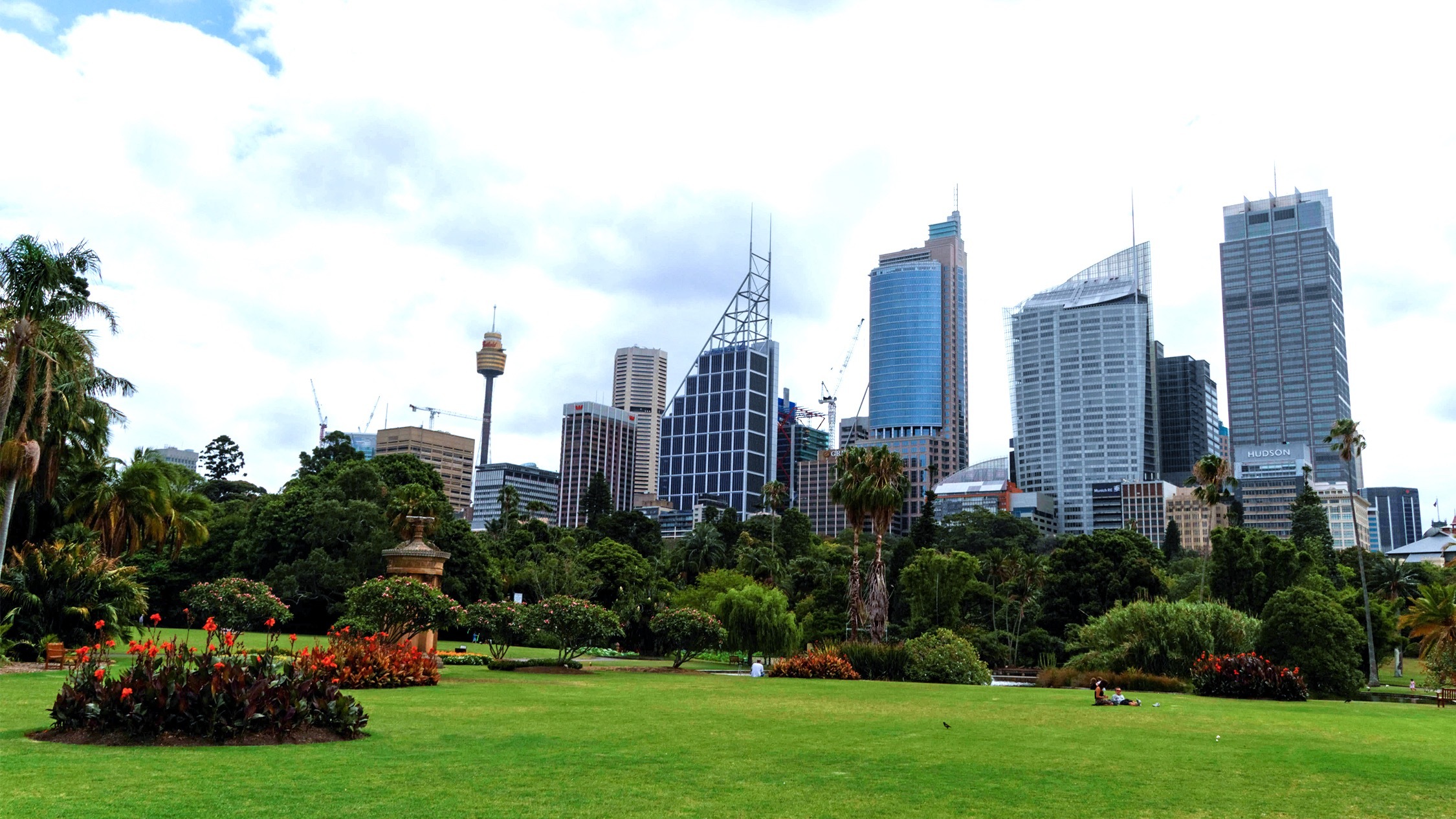 Photograph: Brian Yap
Get your day by the bay started with a refreshing stroll around the Royal Botanical Gardens. Let the sea breeze bring your senses to life as the sun shines down on the coastal path. Amateur botanists might want to venture into the heart of this green escape and get to know some of our native flora: there's bankisas and kangaroo paws a-plenty. If you're up early enough you can see see our beloved Opera House and Sydney Harbour Bridge glimmering in the golden hour from postcard point. Later, take a break at Mrs Macquarie's Chair that's carved into the nearby rockface.
Coffee is an essential part of any morning routine. Head down to Flour and Stone for a quick espresso and classic baked treat – think lemon drizzle cake and chocolate eclairs. Now that you're fuelled by purely sugar and caffeine, it's time to find more fun.
Noon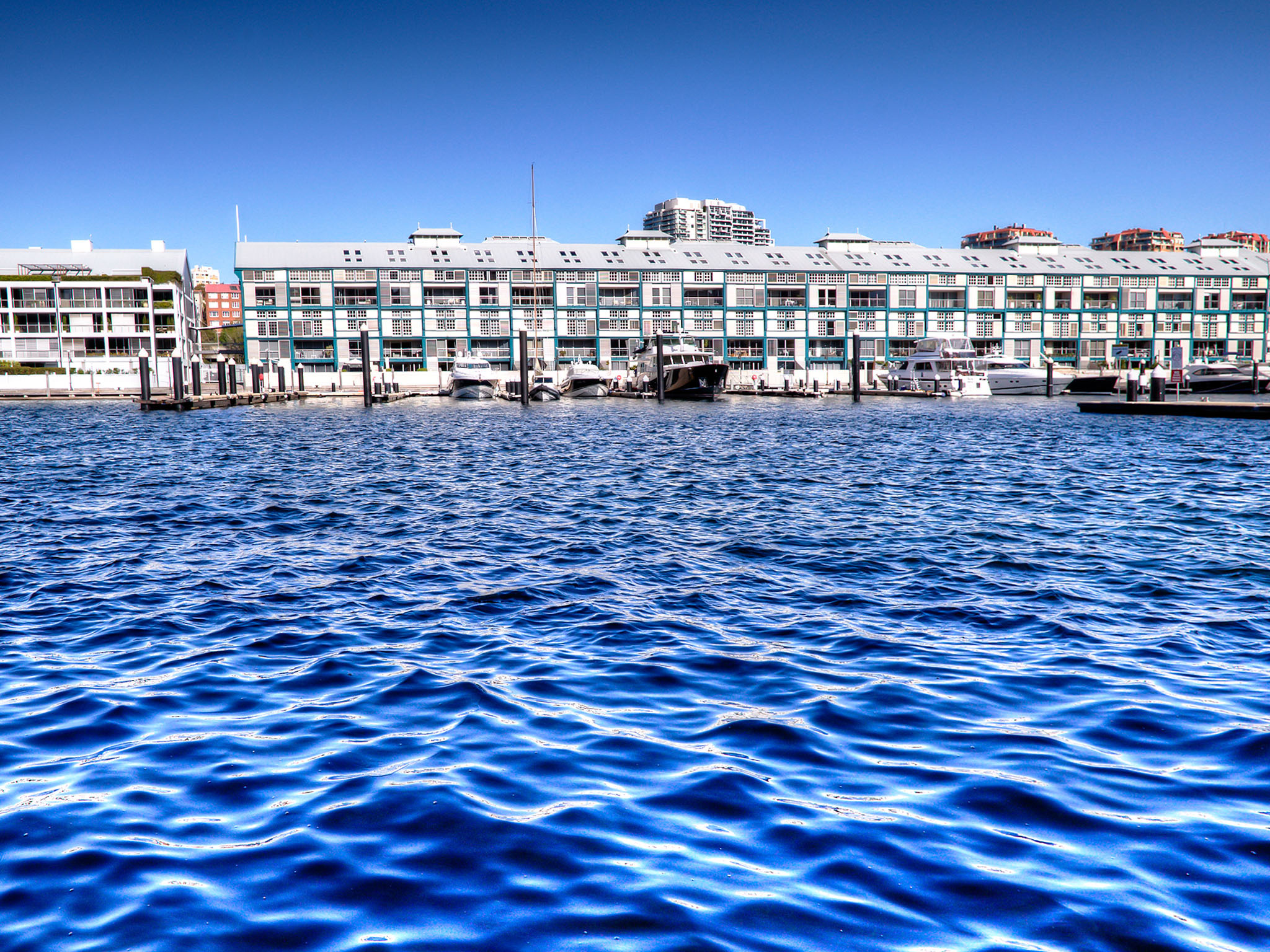 Photograph: Chris Ting
You'll catch a catch a glimpse of St Mary's Cathedral across the park as you wander back towards Finger Wharf, where some of Sydney's most stylish (AKA expensive) apartments meet the historic timber boardwalk. Before you take a turn around the salty planks, catch the latest free exhibition at Artspace. You might bump into one of the resident artists as they emerge from in-house studio spaces.
Reach greater heights and make your way towards Potts Point to see the Sydney Opera House framed from afar. Head back inland and pop across the Domain to visit the Hyde Park Barracks Museum. It's a sobering history lesson, but there's brighter things to come.
Afternoon
Photograph: Supplied
It's that time of day, and your escapades have earned you a drink. There's nothing like a carafe of cocktails to soothe sore feet after a day of exploration. Head to Kingsley's for a blood orange spritz at their al fresco dining area. Watch the sunset as you sip on similarly warming tones of blood orange liqueurs, Aperol and prosecco mixed gently with fresh blood orange juice and soda.
Evening
Photograph: Supplied
There's really no reason to abandon this perfect waterfront setting, so settle in for dinner. Kingsley's offers the best of land and sea, with premium Australian produce making every dish a delightful experience. Kick the night off with freshly shucked Sydney Rock oysters, or spice it up with a Bloody Mary oyster shooter. There's Moreton Bay bugs to follow, coupled with a charcuterie board featuring prosciutto, duck liver parfait and nduja salami.
Then, choose from an impressive selection of crustaceans and prime cuts of beef, like the 400 days grain-fed Wagyu striploin with a marble score from Jacks Creek. And if you love cracking crab claws, you're in luck – May is Muddy Mania month, with Kingsley's mud crabs going for only $69 a pop.
If you've gathered a small army of friends down by the wharf, commit to a proper feast. The charcoal feasting menu gives you a taste of Wagyu rib on the bone, pasture-fed lamb shoulder and barbecue-glazed beef short ribs, along with seasonally selected side dishes. You'll need at least six diners to tackle the lot, and probably a few glasses of shiraz or grenache to wash it down. Throw in a panna cotta or cremé brulee for dessert and dinner is well and truly done.