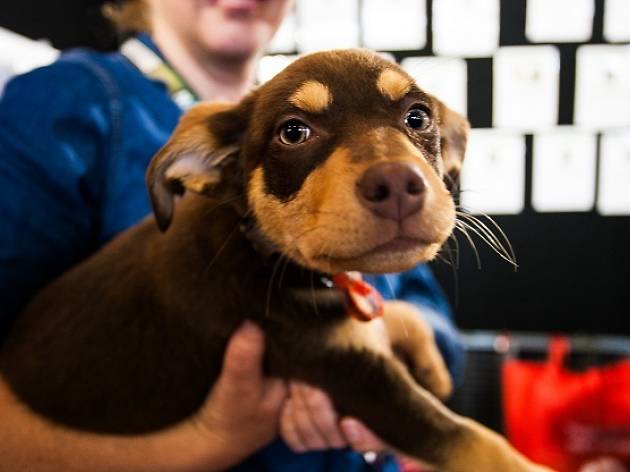 Whether you're a dog owner or you're hoping to become one, there'll be plenty of puppies to go round at the fourth annual Dog Lovers Show
Celebrity vet Dr Chris Brown is presenting the two-day event at Royal Hall of Industries and Hordern Pavilion, which includes tips and tricks from animal trainer Peta Clarke and Dr Katrina Warren and the Wonderdogs.
You can pamper your pup with gifts from hundreds of stalls selling the latest gear. Hear the stories of war veterans and their experiences in working with war dogs and visit the Pat-A-Pooch nursery to cuddle all the pups you could ever imagine.
This year's show includes a high-energy aquatic long jump for canines, a showcase of service dogs in Hero Dog Tribute and a new selfie zone where visitors can take pictures of themselves with Sydney's canine Instagram stars.
If you're interested in long-term love, visit the Rescue Dog Zone where you can hear about the 2,000 dogs who are in need of a permanent home. Plus, you can get advice on the best breed for you, from basenjis to beagles and Pomeranians to pugs, at the Breed Showcase presented by Dogs NSW.