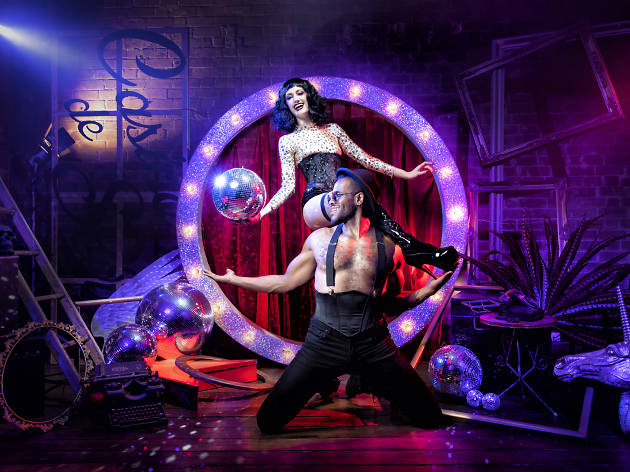 This year's festival features 18 world premieres and a whole swag of free events across the city
The annual cultural celebration is the big one on Sydney's summer must-do list, and the festival's contemporary programming always manages to surprise. This year's highlights include Beware of Pity, a new play from international theatrical powerhouses Schaubühne and Complicité, and Home, a magical show where a two-storey house is built live on stage.
Local playwright and actor Ursula Yovich is teaming up with physical theatre company Legs on the Wall for Man With The Iron Neck, and Belvoir is transforming Sydney Town Hall into a Sri Lankan town hall for Counting and Cracking. At the other end of the scale, Joel Bray is bringing his very intimate solo show, Biladurang, to QT Hotel.
Down at the festival village, Marcia Hines is taking over the spiegeltent with Pigalle, a new 1970s-inspired circus-cabaret made by the people behind Velvet. Le Gateau Chocolat and Camille O'Sullivan will also bring some cabaret shine to the festival.
They're also bringing back Darug language classes called Bayala, and continuing to bring classical music and circus to Parramatta with Symphony Under the Stars and Shanghai Mimi.
Check out our top 20 picks of the 2019 Sydney Festival program.