April events in Sydney
Make the most of April with these fab things to do in the city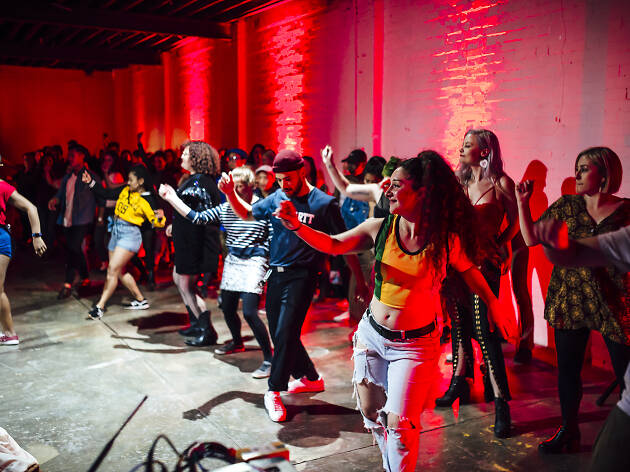 The fourth month of the year means shorter days and cooler nights (aka snuggle city), but don't hibernate just yet – April is packed with arts and culture festivals, music to the max and Easter-themed events to help you enjoy the autumn chill.
Sugar junkies, thrill seekers and animal lovers should prepare their showbag-carrying muscles for the Royal Easter Show, and people looking for edifying events should check out all the talks and discussions happening in Sydney. Don't forget the double-up week of public holidays for Easter and ANZAC Day in the second half of the month.
RECOMMENDED: The best dance classes in Sydney.
April's biggest festivals and events
Art
Art Gallery of NSW, Sydney
Marcel Duchamp's idea of presenting 'readymades' or ordinary manufactured objects as works of art tested, pushed and helped shape the art world's very fabric. You can see how he evolved and came to that influential position in this exhibition featuring his renowned urinal – 'Fountain' (1950) – alongside 125 other pieces spanning six decades.
The National happens in the off-years of the Biennale of Sydney, filling that biennale-shaped hole in your heart. Its second iteration features 65 artists drawn from all across the country and all stages of their careers. See these works at the MCA, Art Gallery of NSW and Carriageworks.
Things to do, Markets
The Entertainment Quarter, Moore Park
Sydney Vegan Market brings together 100 stalls selling 100 per cent plant-based food and drink, homewares, fashion, art and cosmetics from some of the biggest names in cruelty-free shopping. The set up at the Entertainment Quarter in Moore Park offers a full day of eating, shopping, activism and education.
Keep the little scamps entertained
Looking for ideas to entertain the kids over the Easter break? We've found the best children's theatre shows, classes and workshops, outdoor activities and family festivals taking place during the school holidays.