April events in Sydney
Get active in April with these 40 fun things to do in the city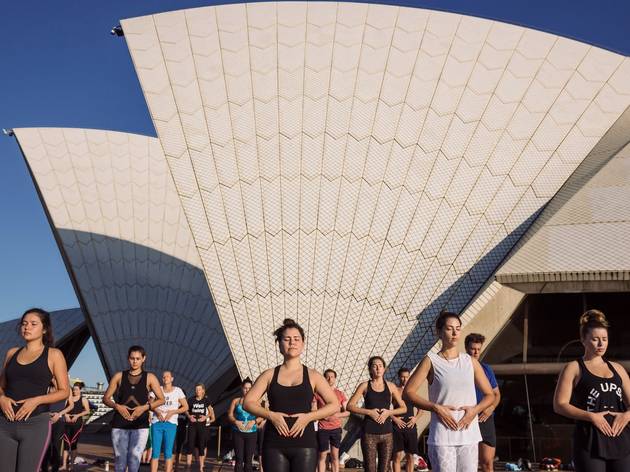 The fourth month of the year means shorter days and cooler nights, but don't hibernate just yet – April is packed with arts and culture festivals, rooftop cinemas and Easter-themed events to help you enjoy the autumn chill.
Parents, you'll find cute animals and fairground rides at the Royal Easter Show and plenty of suggestions for things to do in the school holidays. Reading this on April Fool's Day? You'll need our guide to Easter in Sydney (no, it's not a prank). Planning ahead to ANZAC Day? Here's where to play two-up. Need to get away? See our tips for short getaways near Sydney.
April's biggest festivals and events
Ever wanted to see a real human body, from the inside out? This new exhibition coming to the Byron Kennedy Hall features 200 real, perfectly preserved human bodies and anatomical specimens, alongside scientific descriptions and philosophical questions about what it means to be homo sapiens.
The Wildlife Photographer of the Year awards and exhibition showcase not only the best of the natural world, but the patience, ingenuity and talent of the photographers who spend their time embedded within wildlife so that they can get that incredible, revealing shot.
Written by 'the South Park guys', Trey Parker and Matt Stone, this musical was the highest-charting musical in over 40 years, until Hamilton smashed all records. The show has toured all over the US, has a long-running production in the West End, and recently opened in Sweden. So is it worth all of the fuss? Does it still hold up in 2018? The answer is yes.
Vote for your most loved local in the Love Sydney Campaign
Keep the little ones entertained
Looking for ideas to entertain the kids? We've found the best children's theatre shows, classes and workshops, outdoor activities and family festivals taking place during the school holidays.