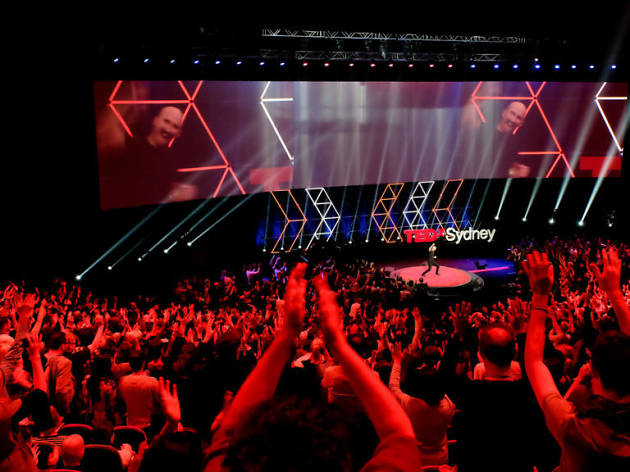 Assess the past and contemplate the future at this symposium of ideas
For its tenth birthday, TEDxSydney will be inviting storytellers, creatives, industry change-makers and cultural leaders to share their insights in relation to the theme of 'legacy'. What will this amount to? A full day of talks and performances exploring humanity's past triumphs and failings, what the future may hold and what we want to be remembered for.
This year's speakers include Kurdish Iranian writer Behrouz Boochani who is a current asylum seeker at Manus Island and won Australia's most valuable literary award; Albert Wiggan who is a Bardi-Kija-Nyul Nyul man working as an environmental consultant and leading his community in culture, country and Indigenous science; and tech entrepreneur Ros Harvey, who's using industry developments for sustainable governance.
While interdisciplinary artists like Sara Morawetz and slam poet and award-winning novelist Maxine Beneba Clarke will talk audiences through their creative practices, others bring it live to the stage. Audiences can expect performances by Sydney-based pop-electronic creator Handsome and young-gun spoken word artist and rapper Genesis Owusu.
Together, this diverse line-up will tackle the important issues of our time, celebrate ideas and encourage all manner of creative impulses. For more insights into change and the future, look to wise young leaders at TEDxYouth@Sydney on April 4.