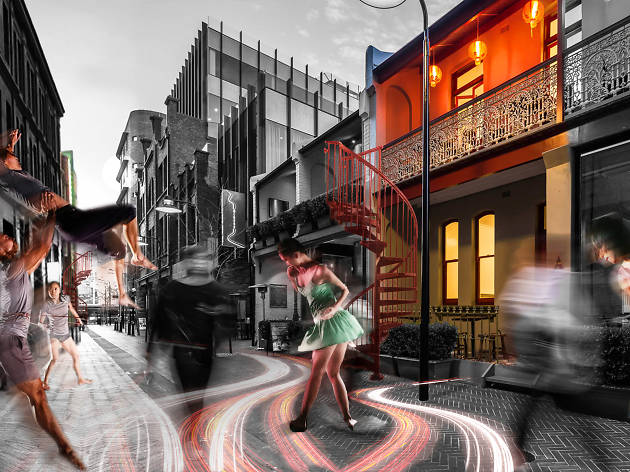 The best of Singapore is coming to Sydney
A free mini-festival brings Singapore's arts scene to the streets of Chippendale
Sydneysiders will get a taste of Singapore's thriving arts and culture scene in November when some of the city-state's leading creative talents take over Chippendale's Kensington Street for one long weekend.
From November 3-5, Kensington Street will host Singapore: Inside Out – a mini-festival of art, performance and food that showcases some of the leading artists, writers, designers, filmmakers, performers and culinary talents who call Singapore home.
Twenty Singaporean and Australian creatives and collectives will present works as part of Singapore: Inside Out, including filmmaker Kirsten Tan (director of Sundance Film Festival's 2017 Special Jury Prize-winner Pop Aye), contemporary dance company Raw Moves, audio-visual collective and indie record label Syndicate, award-winning designer Larry Peh, and Michelin-star winning chef Malcolm Lee (of Candlenut).
Launched in 2015 as part of Singapore's 50th anniversary celebrations, the Singapore: Inside Out series has brought the city's arts scene to New York, London, Beijing and Tokyo so far, putting Sydney in pretty swanky company.
This year's iteration, curated by architect and designer Randy Chan (a member of Singapore's Venice Biennale pavilion selection panel) and themed around 'Movement', will include sculptural installations, performance, video and photography works in locations along Kensington Street – complemented by a specially designed food program that partners Singaporean culinary talents with local chefs including Reynold Poernomo (of Koi Dessert Bar) and chef Alex Lee (of Alex Lee Kitchen).
Below are three projects to keep an eye out for at Singapore: Inside Out.
At the Angle of Repose by Grace Tan
Clouds of polypropylene loop pins will bloom like fungus from the surfaces of Stonemason House (46-48 Kensington Street), with this installation by artist Grace Tan. Adapted from her installation for the 2013 Setouchi Triennale (Japan), At the Angle of Repose is made from two million utilitarian plastic loop pins, and thus can be seen as an "expression of strength in multitude".
Video Car: VJ Co-op by Urich Lau in collaboration with Australian artist Stelarc
The humble car becomes cinema in this outdoor intervention by young Singaporean artist Urich Lau, and you, the audience member, are the video-jockey. Play with the decks in the boot of the car to control the visuals projected up front on the windscreen. Lau collaborated with Australian performance and installation artist Stelarc to develop the video content for this Sydney edition of his work.
The Forest Speaks Back by Donna Ong
Step into the tropics at the Old Clare Hotel, with a multi-media installation that explores the relationship between urban planning and nature in Singapore. Artist Donna Ong is known for atmospheric installations that use found objects to evoke fantastical realms. For Singapore: Inside Out she is adapting a 2014 installation made from glass bottles, video and steel poles, which explores stereotypical representations of the 'tropical' landscape.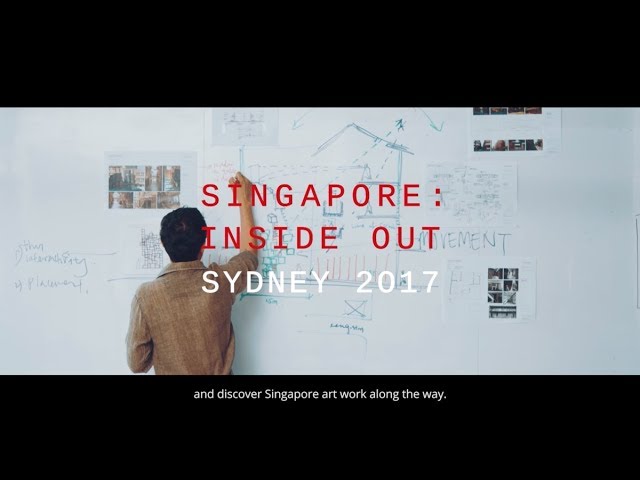 Singapore: Inside Out runs from Nov 3-5 at Kensington Street, Chippendale.
Read more about the program, projects and artists involved.
Fuel your creative urge
Spice Alley is a little piece of Singapore in Sydney. But the food isn't limited to Singaporean, oh no. There are tonnes of choices to choose from. Here's our guide to the hottest hawker market in town.