Blue Mountains weekend itinerary: adventurer
Get into the wilderness for a weekend as part of your trip to Sculpture at Scenic World with this handy itinerary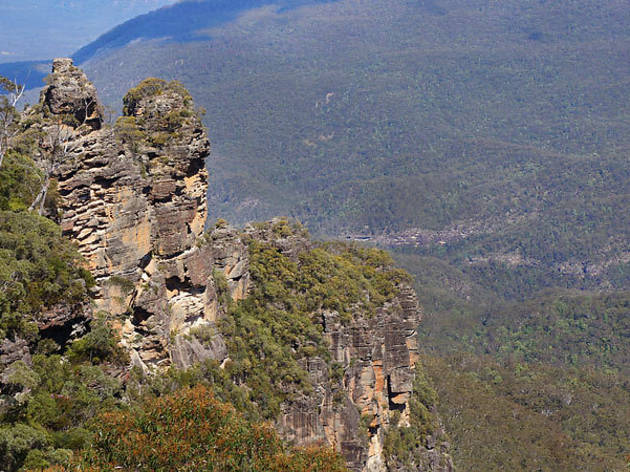 There are some things you have to do in the Blue Mountains. The well worn tourist trails are trodden in because they're ceaselessly spectacular: the Three Sisters rock formation and adjacent natural fun-park Scenic World are unmissable for first-time visitors, no matter how "done" locals may claim them to be. But venture beyond to the astonishing Jenolan Caves and your curiosity will be more than rewarded. We've created the perfect itinerary to go along with your trip to Sculpture at Scenic World (Apr 13-May 13) – a showcase of spectacular sculpture set in the natural beauty of the Blue Mountains.
Sunday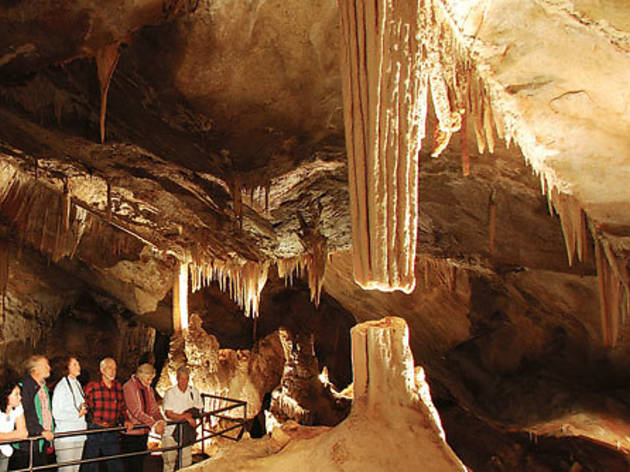 Jenolan Caves are an hour and 10 minutes' drive from Katoomba and one of Australia's most amazing experiences. Choose a fascinating guided tour from ten breathtaking caves, plus multi-lingual self-guided tours, challenging adventure cave tours, night tours and the spine-tingling ghost tour. If arriving in the morning you should book the Temple of Baal Cave tour. Enter via the Binoomea Cut, a long man-made tunnel, then travel down the 'Dragon's Throat', via a dramatic winding staircase. There are two massive chambers, one 42 metres high and filled with beautiful formations. One of these formations, the nine-metre tall 'Angel's Wing' shawl, is one of the largest cave shawls in the world. Lunch is available at the Cave Café.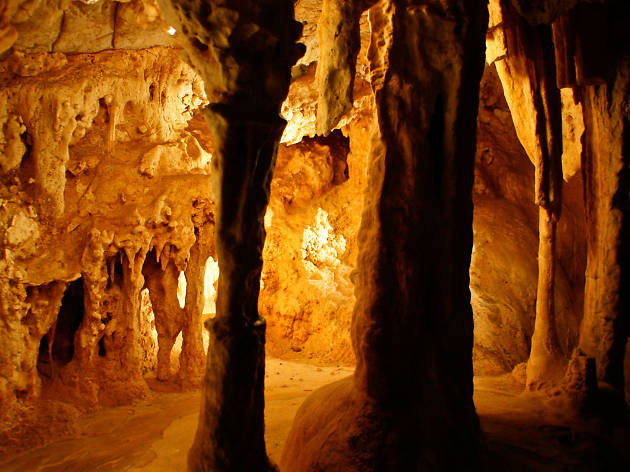 In 2008, the Orient was upgraded using the latest lighting technology, enabling you to see them as they have never been seen before. The environmentally friendly lighting system uses minimal power and minimises heat output, conserving the sensitive cave environment. This cave is pretty astonishing and the tour takes 90 minutes. Afterwards, the drive back to Sydney can be accomplished in under three hours.
More Blue Mountains weekend itineraries
Sculpture at Scenic World (Apr 13-May 13) is on again, bringing the works of 38 artists to the rainforest floor in Katoomba, resulting in a spectacular outdoor gallery. Why not make a whole weekend of your visit with the help of Time Out's themed itineraries? Whatever you love about the Blue Mountains, we have where to go, where to eat and where to stay mapped out for you.