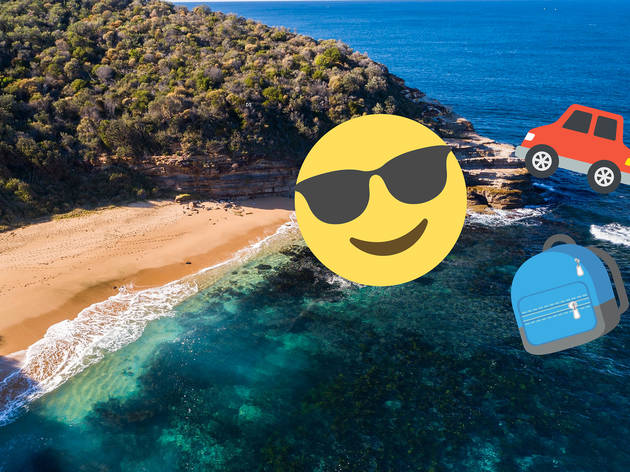 Regional travel in NSW: what you'll be allowed to do from June 1
As statewide travel is soon to be allowed, it's time to make sure you're fully across the rules that are still in effect
International travel is a distant dream and interstate trips are more or less on hold, but there is some good news: holidaying on home turf is soon to be a reality again.
Travel for recreational purposes anywhere in New South Wales will be permitted from June 1, but while we're sure you're hungry for that sweet, sweet post-iso freedom, there are still a few regulations in place to ensure the safety of rural and regional communities and the travellers coming to visit them.
Here, we'll provide the answers to your FAQs so you can make the most of your state-bound holiday responsibly.
RECOMMENDED: Get revved up on one of the best road trips in NSW.
What am I allowed to travel for?
Currently, there are no limitations on travel for work, exercise, or visiting family and friends, provided your party is no larger than five people. From June 1, you'll also be allowed to travel anywhere in NSW for recreation or a holiday, including trips that involve overnight stays outside of your home. You'll also be able to chase away that cabin fever with day trips to regional areas, national parks and tourist attractions.
Is there a limit on the number of people I can travel with?
Unless you are all part of the same household, the maximum number of people permitted to be within a single private residence, which includes a holiday home or hotel accommodation, is five, inclusive of children. Everyone within that party – unless they are part of the same household or an exclusive romantic partner – also needs to be able to exercise physical distancing, even within holiday accommodations. However, if you are staying in separate holiday homes or hotel rooms, larger groups are possible, bearing in mind that the maximum number of people allowed to gather in public places is capped at ten.
Am I allowed to stay in a hotel?
Yes. Hotels across NSW are still welcoming guests, but they are required to follow 'Covid safe' guidelines set by the state government to ensure the safety of their patrons. A maximum of ten people are permitted to be in certain communal spaces at any one time, such as dining rooms. However, hotel rooms are considered independent, private spaces, so they fall outside of the rules about the number of people permitted within an indoor business at any one time.
Am I allowed to fly?
You will be. Several domestic services are preparing to restart in NSW, including flights with Jetstar and Qantas. Both airlines have recently released details of how they will be adjusting their usual operations to safeguard passengers, including providing masks, limiting movement around the cabin while in flight, and reducing meal services. Aircraft in Australia are required to have hospital-grade HEPA air filters, which purify the air in the cabin before recirculating. This substantially reduces the risk of community transmission.
Can I travel interstate?
Yes and no. Queensland's border with NSW remains closed, but travel throughout Victoria will be allowed from June 1 and the NSW premier, Gladys Berejiklian, has even encouraged people from both states to holiday interstate, provided they observe the local restrictions that may be in place.
Are national parks open?
Most of them are open right now for exercise purposes, but communal facilities such as toilets, water fountains and barbecues are not accessible at all parks at the moment. Campgrounds within national parks are also not currently operating, but at least some will be reopening on June 1, with further details due in the next week from the state's parks authority.
What about the snow?
Not at first, but every major snowfield in the state is aiming to be operating by the end of the month, with the first resorts due to open on June 22. Thredbo has offered the most detail about what a trip to the slopes may look like, with warnings about long queues for ski lifts and limited capacity on courses. It may also not be possible to hire equipment due to hygiene concerns, so if you're usually reliant on renting your gear, you may need to invest this year.
Will tourist attractions be open?
Galleries, museums and certain cultural attractions, such as nature spots, zoos and animal parks will all be allowed to welcome back visitors from June 1. However, that's not to say that every museum or gallery is choosing to reopen, so be sure to check in advance to make sure. There will be strict limitations on the number of people permitted at any one time. Many attractions will only be offering pre-booked tickets, with time-allocated entry to manage the flow of visitors, so plan your trip carefully and pre-book if necessary before you travel.
Where you should be heading first
With the colder months upon us, it's time to venture out of the big smoke in search of glorious winter sunshine, or succumb to the chill and embrace some brisk, mountain air – if only to ski right back down again.