Five great glamping experiences near Sydney
Escape the city but bring luxury with you at these top glamping sites that are within driving distance from Sydney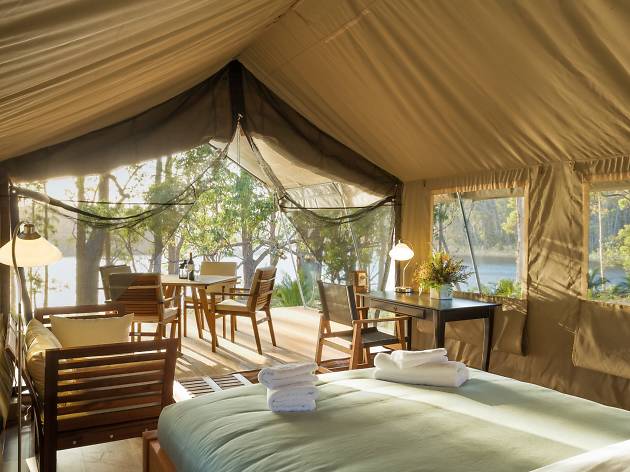 While we love getting out into nature, we do rather adore our plump mattresses and access to hot running water. The remedy? Glamping. It takes the best, luxe amenities of the city and plonks them in a gorgeous, usually secluded natural setting.
So, how are you going to get there? Cue the Subaru Impreza. The All-Wheel Drive Subaru Impreza has all the extra features that'll turn an arduous five-hour road trip to a glamping site into a smooth, fun-filled adventure. You can stay safely connected to your device all the way with Apple CarPlay® and Android Auto™ connectivity, charging as you go using the car's multiple USB ports. You'll be able to park and back out safely using the reverse camera and Reverse Auto Braking on selected models, and get to your luxe hideaway hassle-free using in-built satellite navigation. So hit the road and head to one of these very swanky cabins in a pristine spot within driving distance of Sydney. We've even compiled the perfect Spotify playlist for the ride.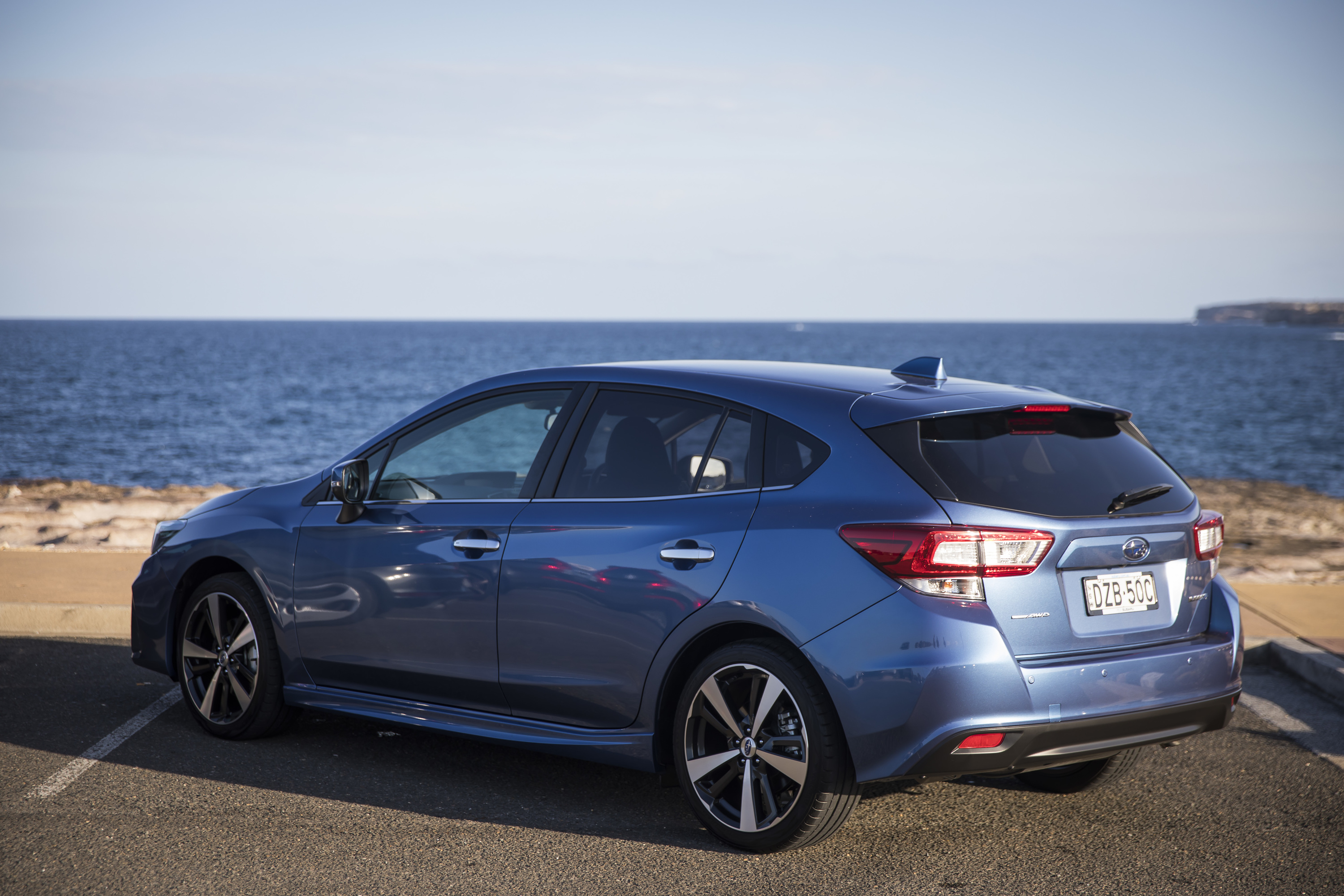 Photograph: Anna Kucera
Glamping spots to drive to from Sydney
Generally, things that look incredible on Instagram underwhelm in real life. But like the moon, fireworks and big stadium pop shows, the bubble tent is actually a lot more impressive in the flesh (well, polyurethane membrane). All of the three available spherical tents offer total seclusion, which is not only pleasant but needed, since the central chamber of each one has a 360° view out, and in. Thanks to its high altitude and low light pollution, Capertee, two hours and 45 minutes west of Sydney, has some of the best stargazing near the city. And along the way, you'll be roadtripping through the stunning Blue Mountains, so the whole trip will be big on scenic vistas.
If you're a deeply entrenched city slicker then there is no softer camping landing than a stay at Tanja Lagoon Camp. They've set up four expansive safari tents on permanent timber platforms ringing the lagoon in a manner that guarantees absolute privacy. This is especially good news given there is a full-sized bathtub next to the window for soaking with a view. Sink into the big soft bed – give thanks it's not a camping mat – and let birds and wallabies soundtrack your evening and early rise, which is the best time to get out on the lagoon for a kayak from the jetty. You're heading for serious oyster country, so on the five-hour South Coast drive, stop in at Narooma or Bermagui for some fresh bivalves.
Turon Gates Country Resort is a well-kept secret not even Google Maps knows. It sits on the western foothills of the Blue Mountains, just northwest of Wolgan Valley, two and a half to three hours from Sydney, depending on traffic. Once you turn up a dirt road, drive across cattle grates and through paddocks, things start to get hilly. Your phone will lose signal. Drive past ducks, chickens and free-roaming chestnut horses to a cottage surrounded by greenery. This is the house of owners Soren and Sonya Lunoe, and they'll be happy to check you into the super-luxe glamping tents. The canvas cabins are set on a raised platform, have hot showers, real toilets and comfy beds.
You'll find Paperbark Camp just back from the waters of Jervis Bay, three hours drive south of Sydney. It is the antidote to all your shoestring family camping trips (and the subsequent backache). It's by far the most glamorous way to camp under the stars that we've ever experienced, from the queen bed with bamboo and cotton linen to the outdoor roll-top bath with white cotton robes and slippers. Raised above ground and surrounded by a canopy of gum trees, the tent feels more like a hotel suite with a constant breeze from the open canvas windows. On a rainy day, a drive to nearby Parma Creek Nature Reserve will supply more of the 'into the wild' vibes that the camp brings.
Emphasis should be placed on 'escape' here – the dirt road from the centre of Mudgee means it's a bit out of the way – but the journey is a small tradeoff for its secluded location. Wildlife around the camp is abundant: small green tree frogs hop along gravel roads, crimson rosellas perch in the trees, kangaroos bounce over fences and sheep, and llamas and cows graze in neighbouring paddocks. The digs are very glamorous: the 'tent' has solid wood floors, gas and electricity and a mini fridge. You'll need to dedicate around four hours in the driver's seat to get here from Sydney, but you'll get to gaze at the Blue Mountains and the expansive Lake Windamere on the way. And with the All-Wheel Drive Subaru Impreza as your carriage of choice, your journey will be every bit as enjoyable as your stay.