How many days in WA?
Explore the best of the west with our curated three and five day itineraries for Perth, Broome and Exmouth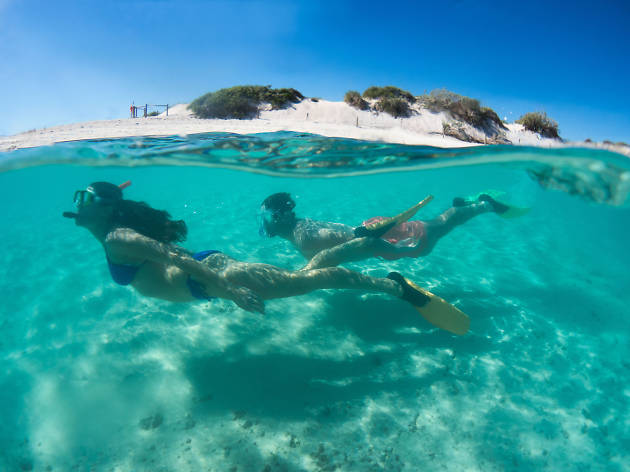 We all have well-worn images of Western Australia in our minds. There's the capital city of Perth, sat on the banks of the sparkling Swan River and the only capital city in Australia where you can watch the sun set over the ocean. There's the quokkas over on Rottnest Island, and the wine in Margaret River. Then there's the Kimberley region, Broome and the all-encompassing landscapes that makes up the rest of it. But in reality, WA has so much more than these highlights to explore, from bush waterfalls to rooftop bars, glamping options and an enormous coral reef a few steps from the beach. So isn't it time you hopped on one of Qantas's daily flights there, to see how that image stacks up to reality?
However long you spend out west, we've got itineraries to match your free time. Here's the lowdown on what to do, see and eat and even where to sleep. Now all you need to do is bribe your boss for time off.