Heads up! We're working hard to be accurate – but these are unusual times, so please always check before heading out.
6 places where you can feel like you're overseas without ever leaving NSW
Borders may be sealed, but you can still discover new and exciting cultures in your own backyard
Great news travelers: interstate borders are set to reopen by Christmas (apart from WA, but let's not open that can of worms). However, a trip overseas, well that could be a significantly longer wait. It seems our international borders, outside of the trans-Tasman travel bubble with NZ, are unlikely to open again until a vaccine is widely available, and that could be late 2021 by many experts' reckonings. But worry not, aspiring globetrotter. You can still get a taste of international travel without ever leaving the state. Here are six places where you can at least pretend you're travelling the world, right here in NSW.
Want more local travel inspo? Check out these top short getaways near Sydney.
No passports required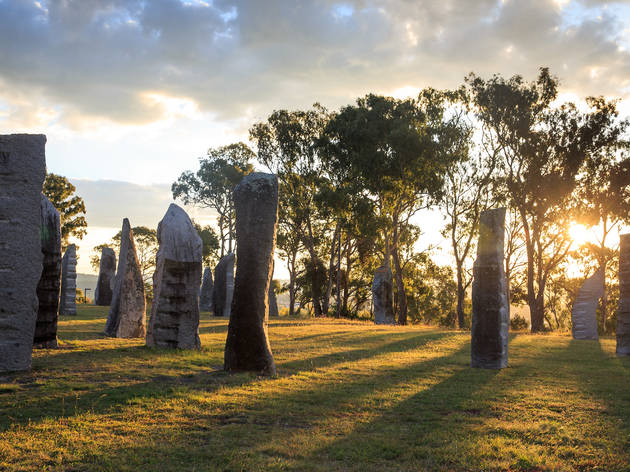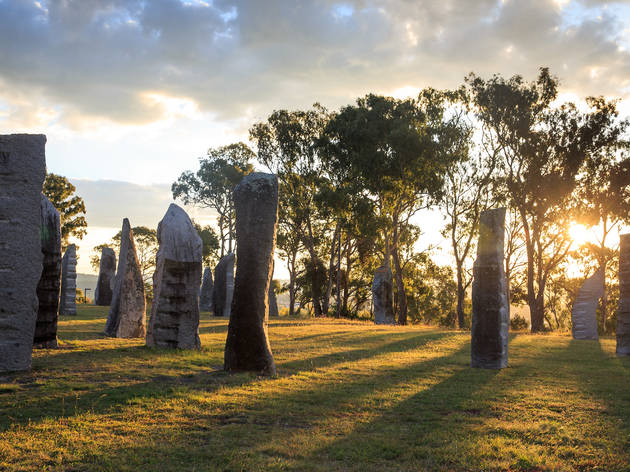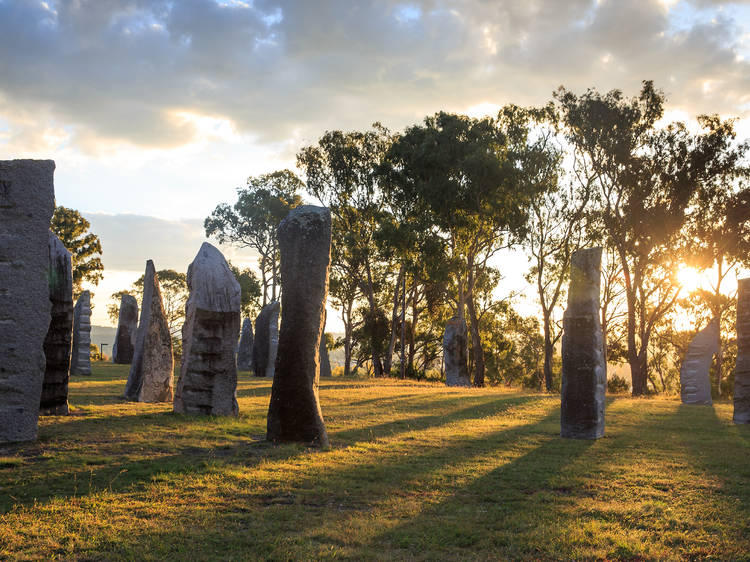 Photograph: Destination NSW
Swap Stonehenge for the Australian Standing Stones in the Glen Innes Highlands
In the north of the state, deep within the New England Highlands, you'll find Australia's very own Celtic Country. Gaelic connections run deep here, dating back to the first European frontiersmen who explored this region in the early 1800s. While they may not boast quite the same ancient provenance as their British inspiration, the mystical ring of standing stones erected here in 1992 is nonetheless a declaration of how thoroughly the spirit of the Celts resonates in these parts.
It's truly remarkable how such a calming, meditative space can exist in the very heart of Sydney's bustling CBD. This traditional Chinese garden was a gift from Sydney's sister city of Guangzhou, and features classical pagodas, waterfalls, weeping willows, lily pads and native Chinese blooms. The buildings are highly ornate, decorated with elaborate carvings of dragons and other mythological scenes from Chinese antiquity. At the garden's centre is the Lake of Brightness; a beautiful pond filled with chubby carp lazily swimming by.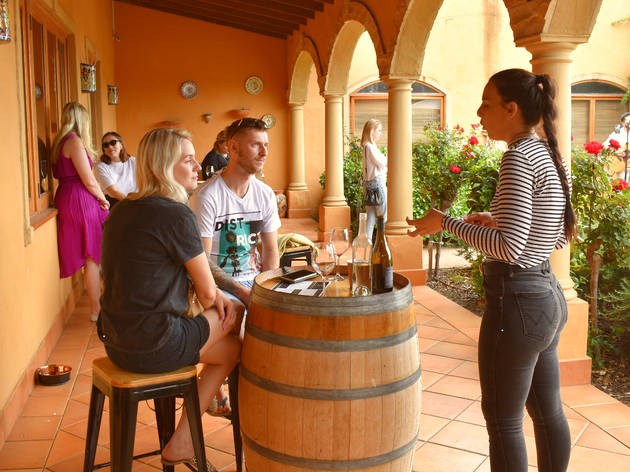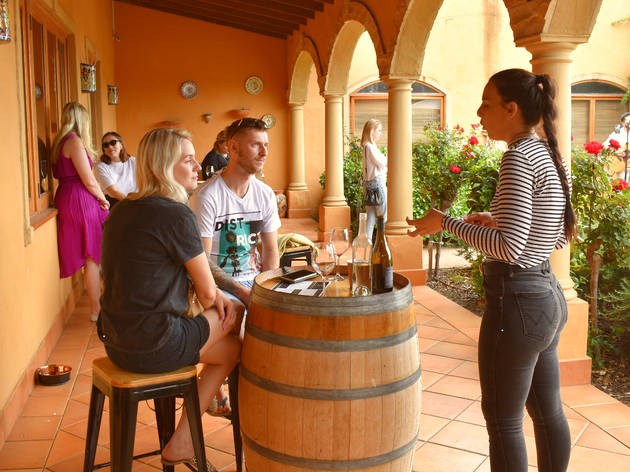 Photograph: Maxim Boon/Time Out
Swap Tuscany for the Iron Gate Estate in the Hunter Valley
Built to resemble the kind of rustic taverna that has stood for generations under the Tuscan sun, this charming winery, with its warm umber walls and terracotta tiles, is a dead ringer for the real deal. The driveway is even lined with fruiting olive trees - a relatively common crop in the Hunter, but here it adds to the Mediterranean theatre of the place. Once you're settled in on the terrace overlooking the vines, you can enjoy a sommelier guided tasting as you imagine yourself far away in the heart of the Med.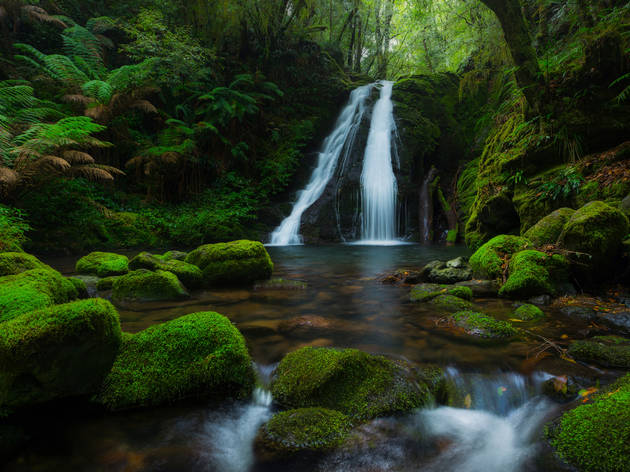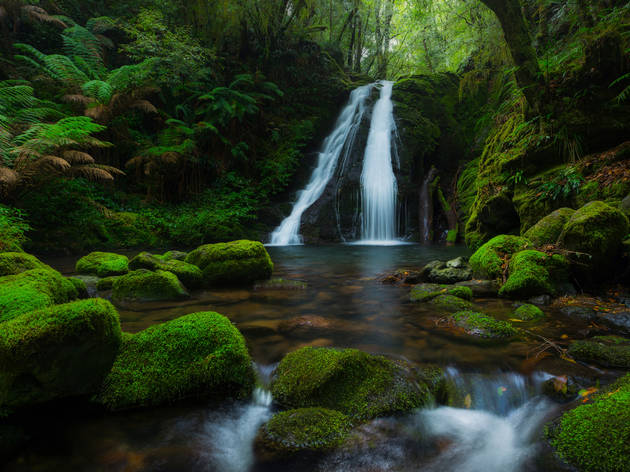 Photograph: Destination NSW
Swap the Black Forest for the Cascade Falls in New England National Park
With its dense, verdant canopy and fairytale-worthy cascade, these beautiful falls in a quiet corner of New England share an uncanny resemblance to Germany's ancient forests. The moss-covered rocks, abundant ferns and heartwood trees found in this more temperate area of NSW are quite unlike other bushland areas of the state, even thickly forested regions like the Blue Mountains. You'll find this picture-perfect woodland scene on a trail leading off the Macquarie Pass track, just west of the country town of Tongarra.
Perched on the slopes overlooking Lake Llyell, just north of Katoomba, this traditional Japanese onsen offers a truly authentic bathhouse experience, right down to the fine details. The classically designed buildings are all constructed using traditional techniques, and you can even stay overnight in a Japanese-style dwelling on site. Using the naturally mineralised waters drawn from local underground springs, the heated baths are infused with herbal treatments, just as they would be in Japan.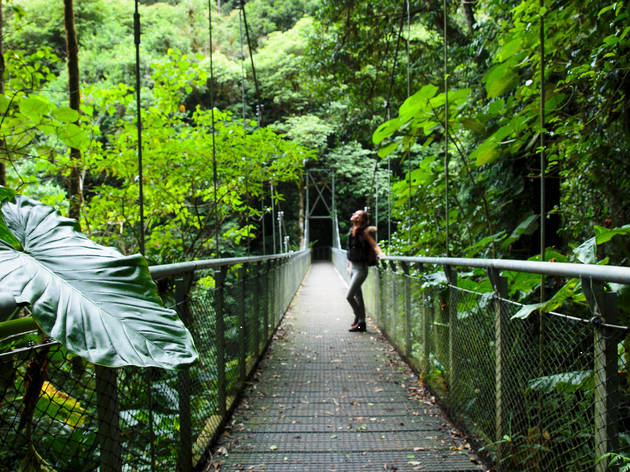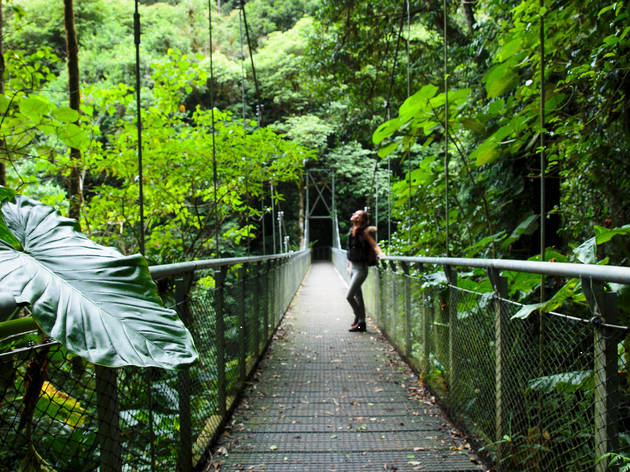 Photograph: Destination NSW
Swap the Amazon for Dorrigo National Park near Coffs Harbour
While they may not be quite on the same continent-covering scale as their South American cousin, these rainforests an hour outside Coffs Harbour are still a remarkably biodiverse habitat rich with wildlife and greenery that could easily be mistaken for the Amazon. If you take the Crystal Shower Falls trail, one of Dorrigo National Park's most popular walking tracks, you'll discover pristine falls much like those found in the Amazon Basin, as well as some of the most colourful birdwatching found anywhere in the state.
When the borders reopen...
There are the beach towns Australia is known for, but then there are the wild green islands, the rugged national parks full of secret swimming holes, the big cities brimming with culture and great food... we could go on forever.