To get a feel for how people are coping with the Covid-19 coronavirus pandemic, we recently released a set of #StayHome straw polls on the topics of health, safety, lifestyle and travel. Around 300 respondents took part in the first three short surveys, and we now have an idea of how you're all doing during this difficult time. We've looked through all the responses and there are the results.

When asked if there is sufficient support available if the coronavirus situation in Japan deteriorates further, almost 38 percent of people said they do not feel that there is currently enough support. Moreover, 31 percent of people said they don't think there is enough readily-available English language medical help in Japan.
For anyone looking for medical support or information, we've compiled a number of multilingual helplines you can contact. To help make the coronavirus situation a little clearer, we're also sharing the latest English video updates from the Tokyo government. And of course, we're here to keep you up-to-date on the latest coronavirus news.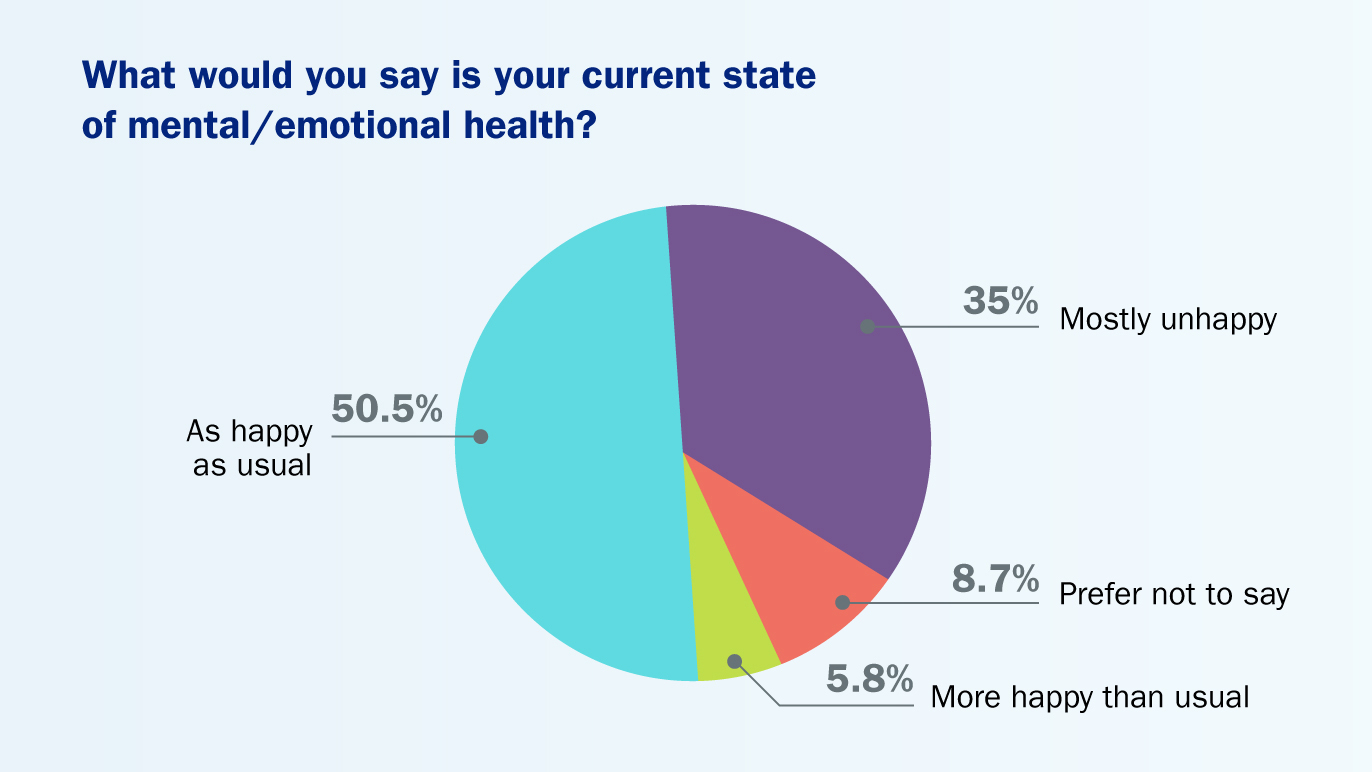 When asked about their current mental and emotional state, about 50 percent of people said they were as happy as usual, which is good news. However, about 35 percent said they felt unhappy. If you're in Japan and feel like you need to talk to someone, there are English-friendly counselling options and domestic abuse support services open every day.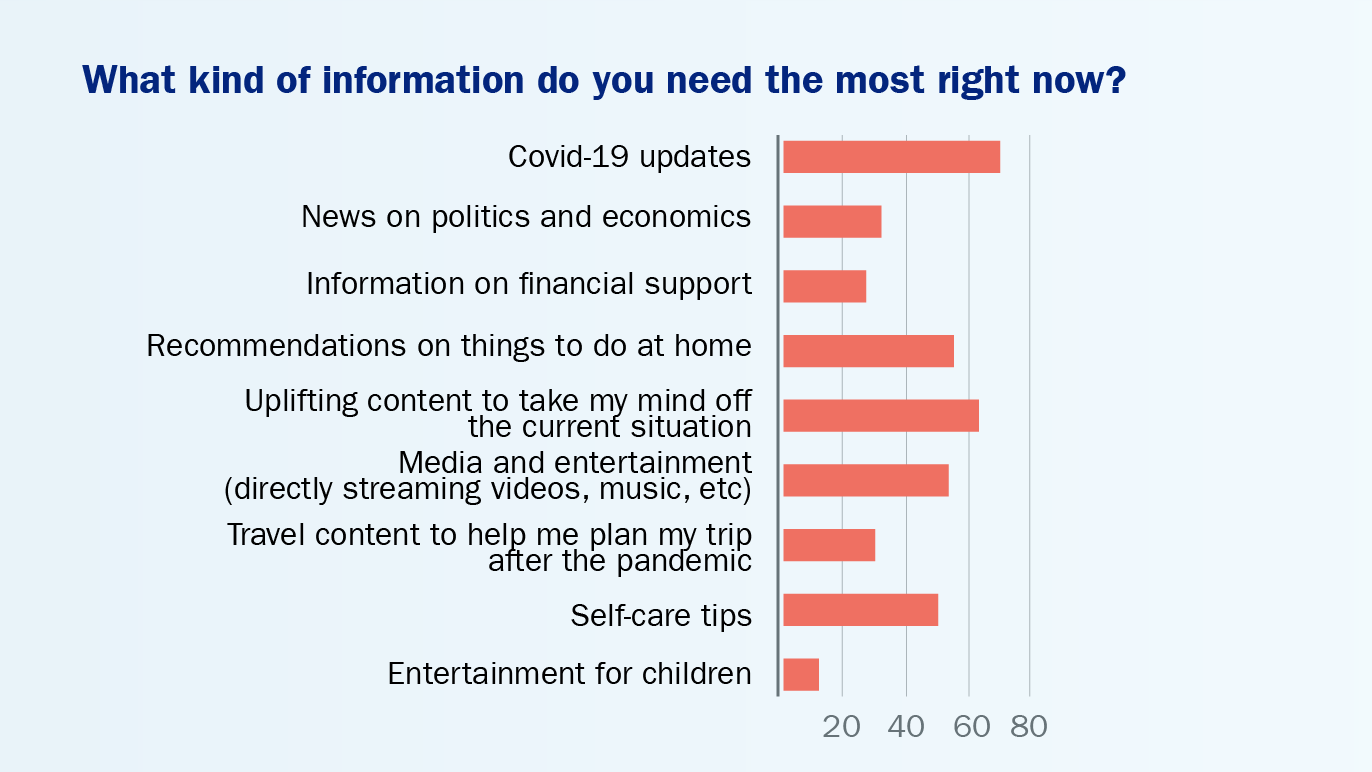 The results also showed that people want more than just updates on coronavirus – although those are important, too. Our readers want information to take their minds off the current situation. If that sounds like you, check out our growing list of the best things to do at home, including seeing Tokyo's top attractions and attending live-stream events from the comfort of your couch. We've even compiled the best kids activities, too.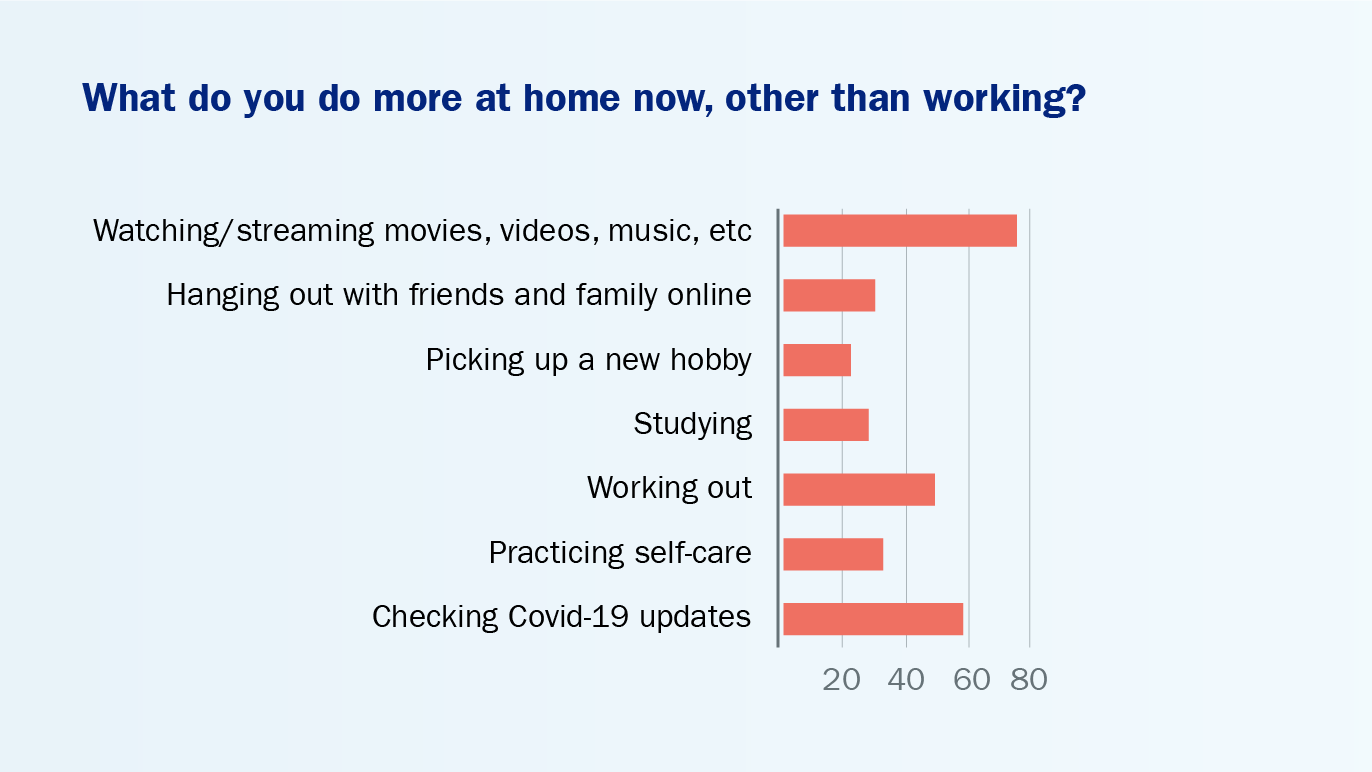 We also asked our readers what they have been up to in their spare time. Over 75 percent said that they've mainly been watching TV and movies. With that in mind, be sure to check out our guide to the best Japanese movies and series on Netflix with English subtitles, as well as these Netflix anime shows and our roundup of foodie documentaries.
We may be social distancing right now, but rest assured, we are here for you. If you're missing Tokyo or Japan in general, these are ways you can still experience Japanese culture from home. If you want to reach out to us, send us a message via Facebook, Twitter or Instagram. We will get through this difficult time together. Stay healthy, stay safe and stay optimistic. From Tokyo, with love.

Spend more Time In
Download and read our latest issue for FREE
Jazz up your video calls with these Ghibli background images
Curl up with a book about Japan