When the Japan Meteorological Corporation forecast that cherry blossoms would arrive nearly two weeks ahead of schedule this year, it seemed too good to be true. But now sakura has started popping up all across the metropolis, tying last year's record for the earliest blooming season.
While there are hundreds of sakura varieties, Japan's cherry blossom forecast is based on the flowering dates of the Yoshino Somei cherry tree, which is the most common species. One tree in particular is the barometer in determining not just the forecast but also the official start of the sakura season – and that 'sample tree', as it's called, is found at the Yasukuni Shrine in Chiyoda. This year, the revered tree sported five blooms on Sunday March 14, and that led the officials to declare the start of the cherry blossom season for 2021 – a full 12 days earlier than the average year.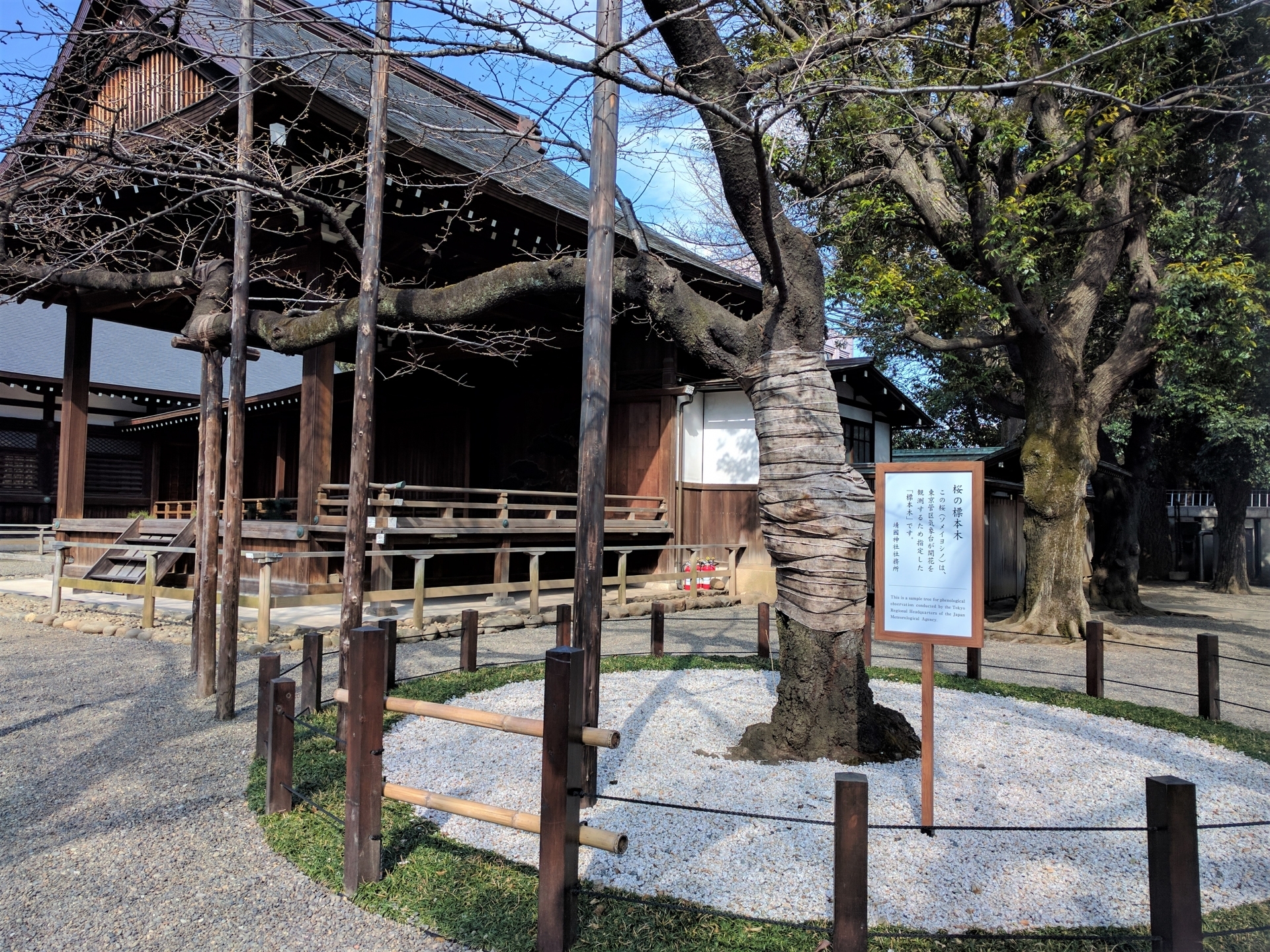 Though the government is discouraging hanami picnics this year due to Covid-19 risks, there are still several ways you could enjoy the sakura season while adhering to standard safety protocols. For instance, sitting under the cherry trees with your friends is a no-go for now, but you can still stroll through areas with fewer crowds to admire the pink blossoms in full bloom.
If you fancy a more private experience, you can even book a sakura viewing cruise or taxi tour to visit some of the more popular viewing spots without having to push past crowds. Not in Tokyo? There are many spots in other parts of Japan you should add to your bucket list for optimal cherry blossom viewing.
Even if you're not out and about in the great outdoors, sakura season also comes in the form of cherry blossom-inspired desserts and afternoon teas. Check out our list of cherry blossom events in Tokyo to see all the experiences the season has to offer.
As always, remember to practice social distancing when going out and stay safe out there.
More from Time Out
Take our Time Out Index survey and tell us what life is like in Tokyo
Tokyo sneaker shop Atmos has a pop-up in Harajuku that looks like a convenience store
Japan could ban free plastic cutlery from 2022
Immerse yourself in a digital art sauna at teamLab Reconnect in Roppongi
Roppongi Art Night has gone online and you can attend for free
Want to be the first to know what's cool in Tokyo? Sign up to our newsletter for the latest updates from Tokyo and Japan.