It seems like teamLab is everywhere this year, bringing some much-needed light and fun to these dark pandemic days. The world-conquering digital art collective has just unveiled an installation in a soy sauce storehouse, not to mention its temporary digital art sauna in Roppongi.
For an outdoor and social distancing-friendly option, the 500,000sqm Mifuneyama Rakuen Park in Kyushu's Taeko Onsen town is hosting teamLab's annual summer-autumn installation, 'A Forest Where Gods Live'. The new pieces of indoor and outdoor art meld Kyushu's lush forest with teamLab's signature lighting and projections.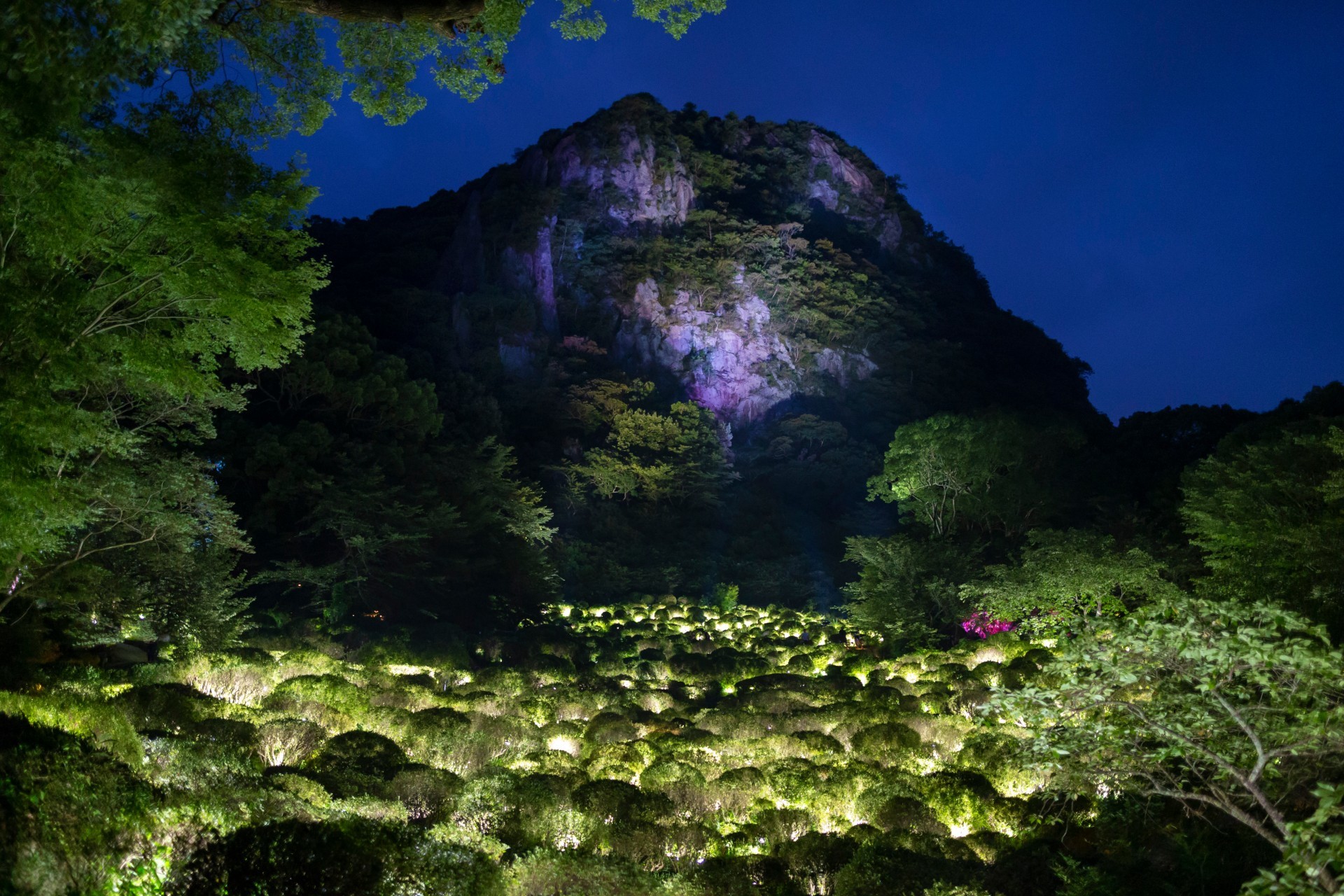 Nature and spirituality are a huge part of 'A Forest Where Gods Live', and the art respects and reflects humanity's connection to the land. The 3,000-year-old Okusu tree sits on the grounds of Takeo Shrine on the edge of the park, while Mifuneyama Rakuen Hotel is on the other side, separated by the forest and teamLab art. 'Life is Continuous Light - Azalea Valley' and 'Resonating Mt Mifuneyama' bring the two sites to life with illuminations that shine and fade, highlighting the natural beauty of the forest.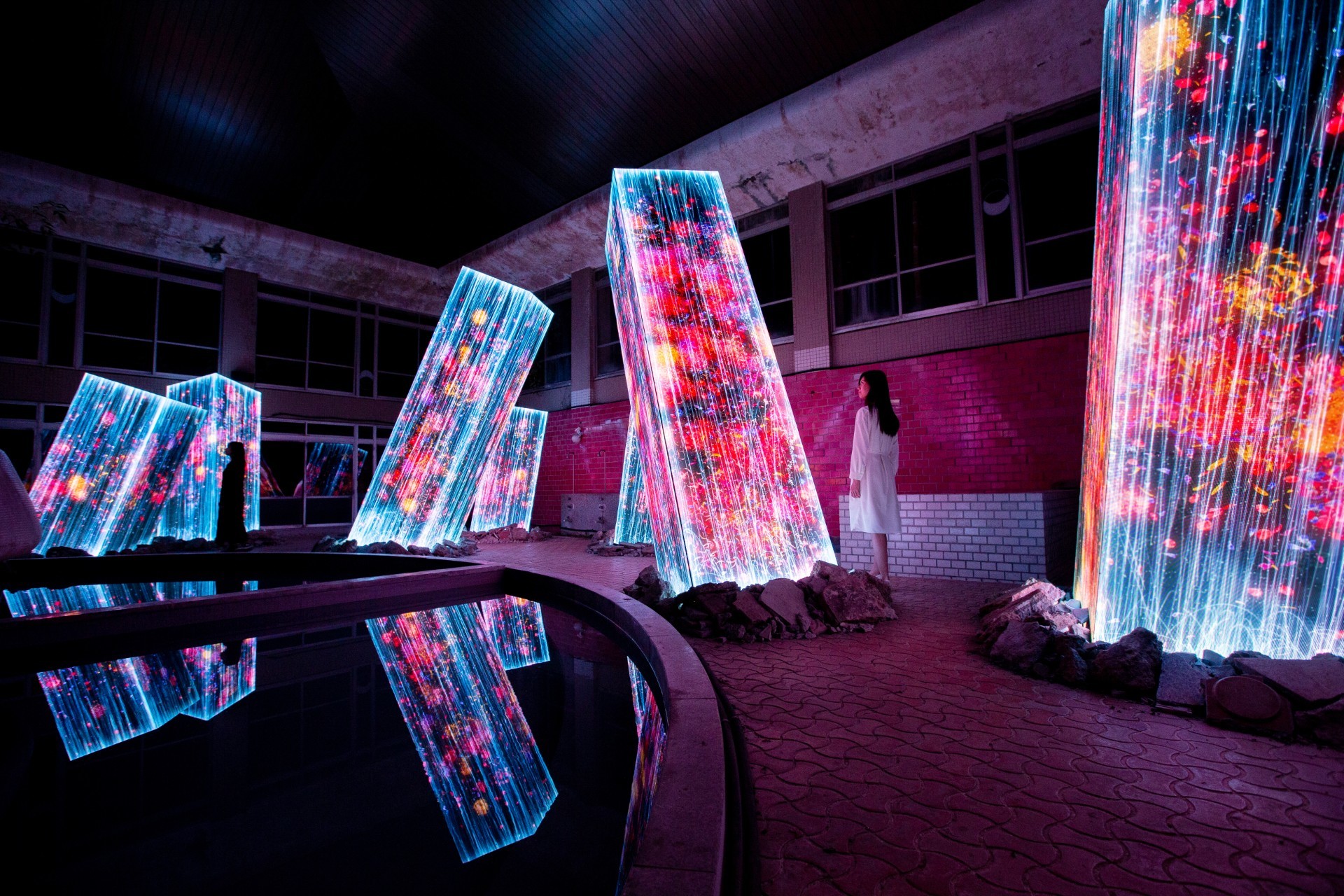 'Megaliths in Bath House Ruins' is inspired by Mifuneyama Rakuen's ancient boulders and bath houses. Digital projections of flowers or water move between slanted monolithic pillars, lighting up the abandoned bath house where the installation takes place.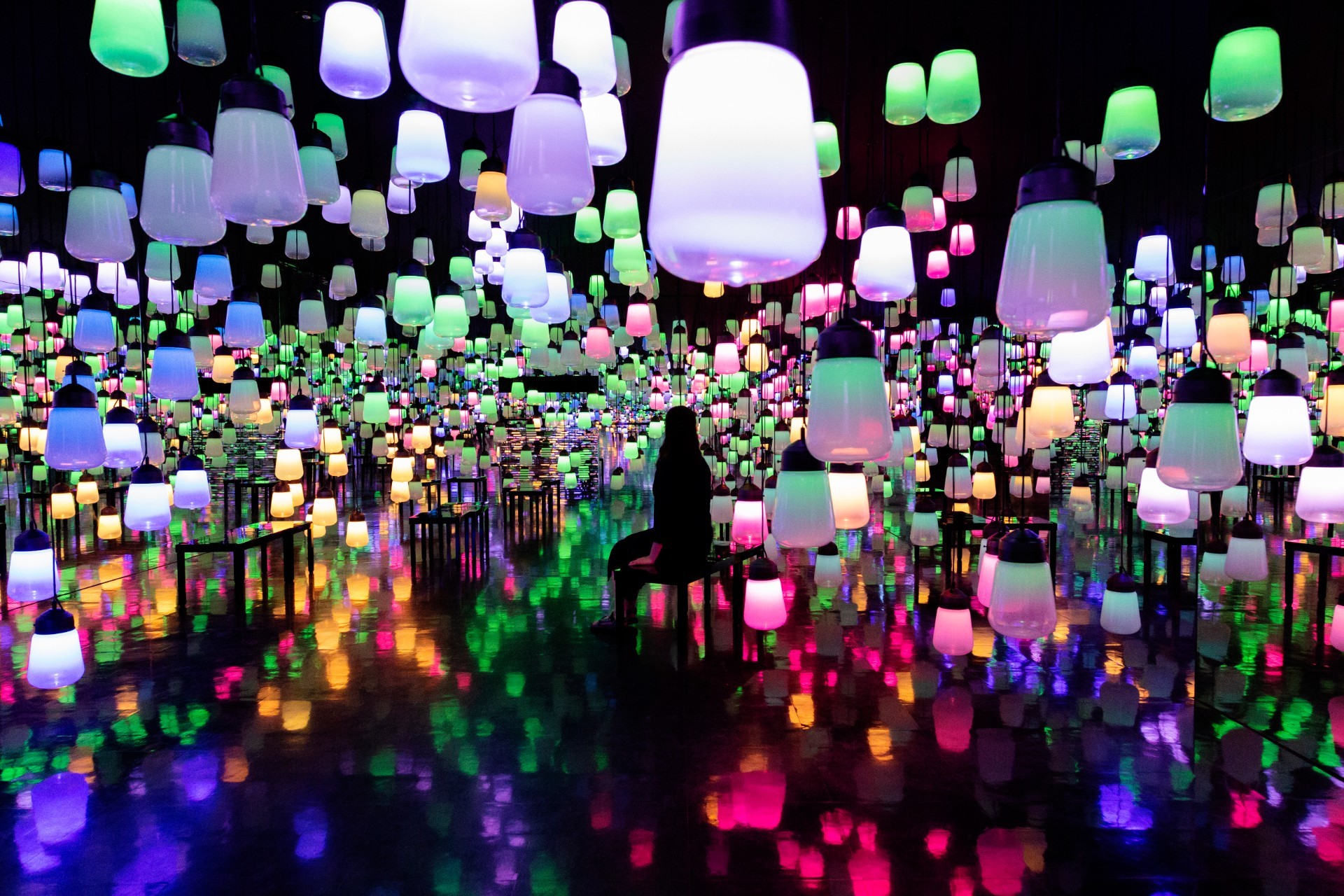 If you can't make it to teamLab Borderless in Tokyo's Odaiba, see the magical 'Forest and Spiral of Resonating Lamps in the Forest' at the Mifuneyama Rakuen Hotel located beside the park. The lamps respond to the viewer's proximity to them, changing colours and spreading patterns of light throughout the room. Always reflecting the season, this exhibition brings the vivid colours of summer indoors, with lights reminiscent of orange blossoms and hydrangeas.
'A Forest Where Gods Live' will be held at Mifuneyama Rakuen Park in Taeko Onsen, Saga prefecture, from July 16 to November 7 2021. Updates on opening hours and online bookings will be made as more information becomes available.
More from Time Out
Take our Time Out Index survey and tell us what life is like in Tokyo
Love lemon sour? Get these new lemon sour-flavoured snacks from Lawson
JR Hokkaido is offering a one-week unlimited rail pass until January 2022
This craft beer from Yoho Brewing is now on sale at Lawson for a limited time
It's official: Tokyo's SG Club is one of Asia's top three bars