Things to do with kids and families in Toronto
There's plenty to keep you busy in Toronto, no matter what your age. Our local experts recommend the best family-friendly activities in the city.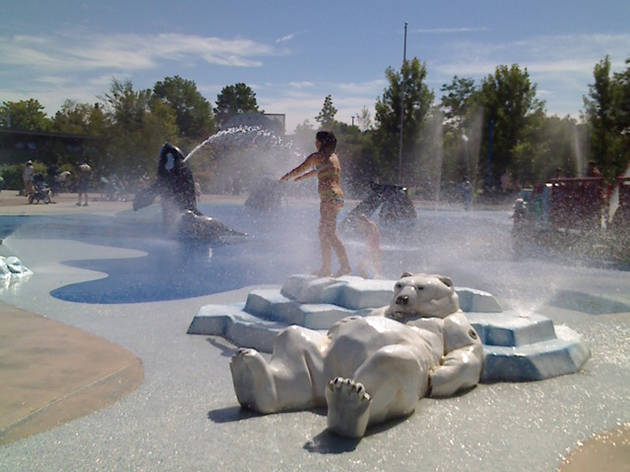 Toronto has plenty to keep you occupied, no matter what your age. Start with a trip to the Toronto Zoo, the largest zoo in Canada and currently home to more than 5,000 animals representing 450 species. There's a wealth of kid-oriented programming on offer (especially in summer), including overnight experiences and tours for parents and tots. Currently the zoo is home to two giant pandas, Er Shun and Ji Li. On loan from Beijing, they'll live at the zoo until 2018 and rumours abound that Er Shun is pregnant—which justifies the cute critters' $1 million annual cost of living expenses. Also check out the Ontario Science Centre, jam-packed with all things scientific, including a plethora of special exhibitions for kids, teens and adults, as well as Ontario's only IMAX Dome theatre. All year round the centre hosts favourites like Living Earth, which features a simulated tornado and rainforest environment, and the Science Arcade, where you're encouraged to interact with the exhibits (especially the electricity demo).
And once the tykes are hungry, why not treat them to a dinner with a side serving of medieval combat at Medieval Times Dinner and Tournament? This dinner-cum-theatre offers a four-course menu, but it's not really about the food. It's about the knights trying to knock each other off horses in the jousting tournament or demonstrating medieval combat with falcons, horsemanship and medieval weapons while the king and his lady look on.
Places to take the kids: details
Toronto Zoo North of Hwy 401 on Meadowvale Road. 416 392 5929.
Ontario Science Centre 770 Don Mills Road. 416 696 1000.
Medieval Times Dinner & Tournament Toronto 10 Dufferin St., Exhibition Place. 1 866 543 9637.