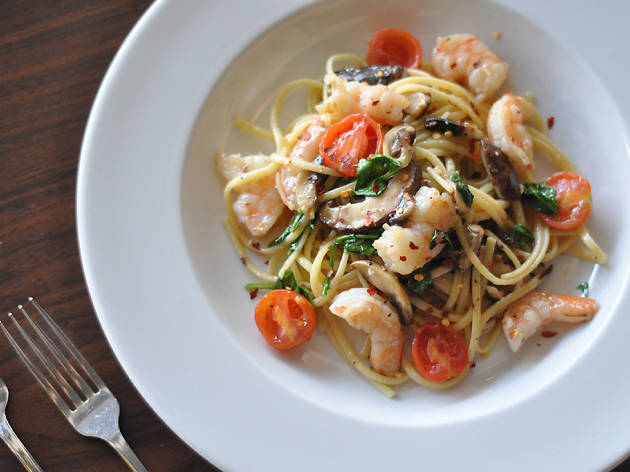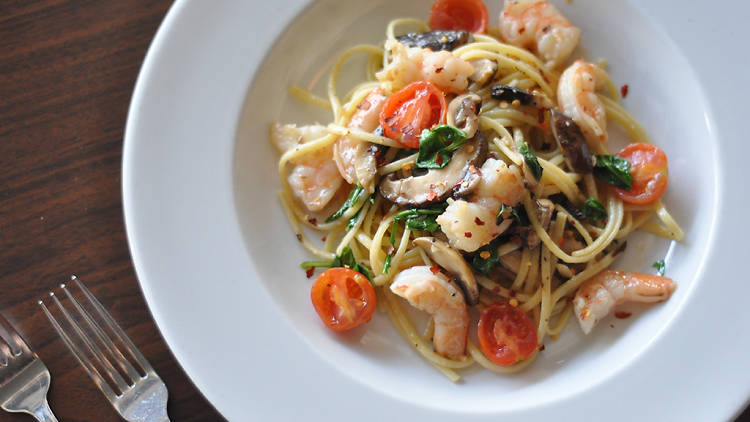 The 20 best Italian restaurants in America
Hit the best Italian restaurants in America for the finest pasta, pizza, antipasti and Italian desserts
Best Italian restaurants in America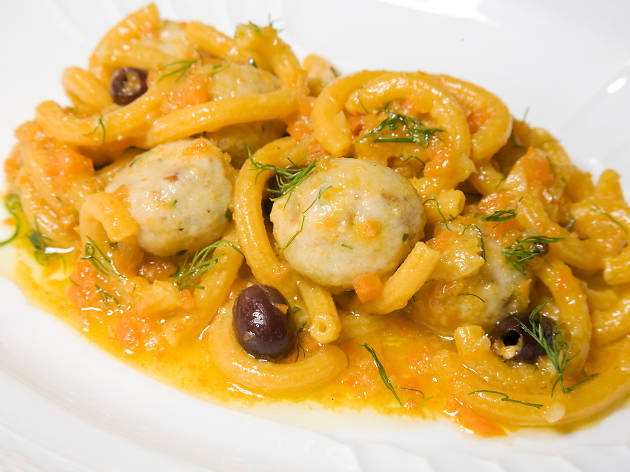 An upmarket shrine to the simple pleasures of the Italian coastline, chef Michael White's Marea features an enormous menu that spans simple dishes such as fritto misto all the way to extravagances like house-made fusilli with bone marrow and baby octopus tentacles in an unctuous tomato ragout. It's hard to go wrong when ordering, but the restaurant's raw bar is a city standout, with pristine options such as exceptional sushi-grade tuna with oyster cream and a shaved artichoke chip, striped marlin with preserved lemon and olives, and cuttlefish strands anointed with briny bottarga.
Since opening its door in 2007, this Melrose and Highland dining destination has grown into an empire that spans a pizzeria, to-go counter and salumeria. The fine dining star continues to pack tables and churn out some of the city's best pizza and pasta, but the heart of the restaurant is Mozza's mozzarella bar. Eight small plates showcase the handcrafted varieties, from burrata dressed with tangy leek vinaigrette and mustard breadcrumbs to spongy bufala with basil pesto and caperberry relish. Dessert deserves a visit in its own right with an ever-changing selection of seasonal gelati and just-fancy-enough torta della nonna, the envy of any grandmother.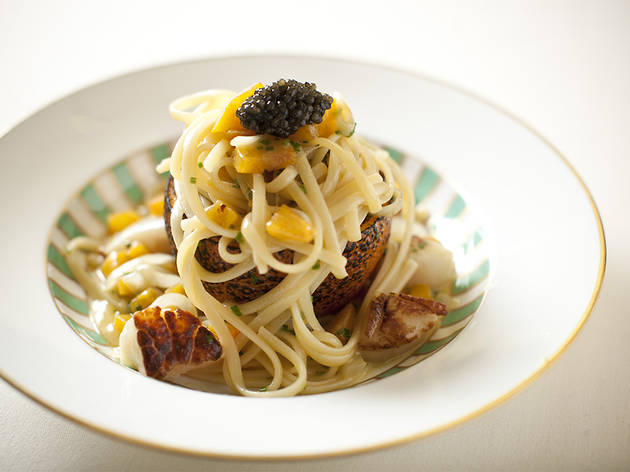 Photograph: Courtesy Vetri
Chef Marc Vetri's hall-of-fame flagship is housed in a stately yet intimate Washington Square West townhouse, the elegant environment setting the stage for an seven-to-nine-course meal that consistently exceeds expectations. Painstakingly tailored to each guest, a meal at Vetri is truly once-in-a-lifetime, ranging perhaps from a seasonal crudo and the renowned sweet-onion crepe with truffle fondue to a raviolo stuffed with bone marrow, whole roasted snapper and hazelnut flan or chocolate-polenta souffle. The caliber of the wine list goes without saying; rare beer pairings, however, are a revelation.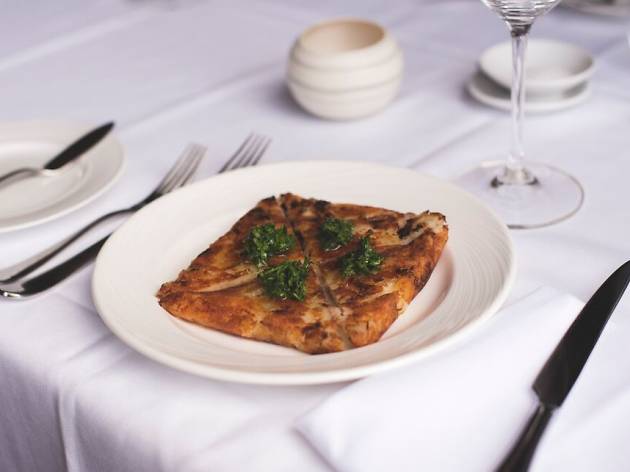 Photograph: Courtesy Frasca Food and Wine
4. Frasca Food and Wine in Boulder, CO
With two James Beard Awards between them (among countless other major accolades), master sommelier Bobby Stuckey and chef Lachlan Mackinnon-Patterson have made nothing but good on the promise of their extraordinary early careers since opening this world-class tribute to the kitchens and vineyards of Friuli-Venezia Giulia in 2004. In Frasca's quietly elegant, softly lit Pearl Street storefront, the French Laundry alums present ever-changing tasting menus whose minimalist cast belies the boldness of the unusual pastas and proteins at their heart—think rabbit-stuffed casonsei or roast guinea fowl—bookended by exquisite salumi platters and sophisticated, often savory-laced desserts (including handmade chocolates). It's all paired with strange and precious gems from Stuckey's treasure trove of a wine cellar by a staff famed far beyond the Rockies for its caring yet crisp professionalism.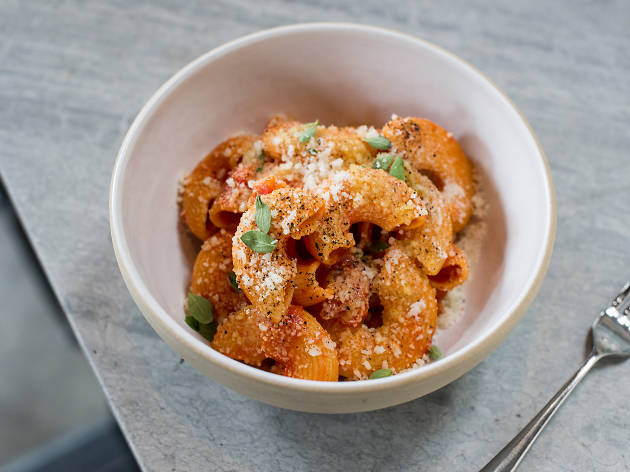 One of the city's newer Italian offerings, Missy Robbins's perpetually mobbed Lilia has an entire menu of destination dishes. The A Voce vet's ricotta gnocchi are delicate cheese dumplings covered in a thatch of vibrant, verdant broccoli-basil pesto studded with nutty pistachios; her dreamboat agnolotti are tenderly filled with soft sheep's-milk cheese and stained sunset-yellow from saffron-laced butter. But despite Robbins's obvious proficiency with pasta, her signature dish may very well be, of all things, a casual starter of fritters. Rather than usher out yet another plate of voguish cacio e pepe, the chef rejuvenates the ancient recipe as snacky, savory doughnuts: crispy, fresh-from-the-fryer hulls dusted in Parmesan and pepper give way to a cheese-oozing core that recall San Gennaro street food (in a great way).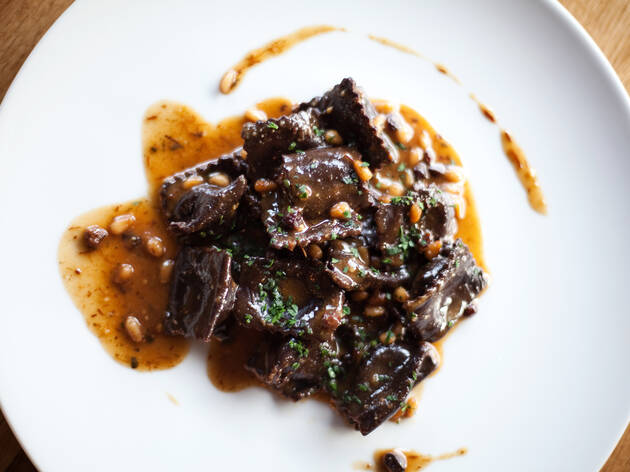 As this Italian hot spot is one of the most revered restaurants in LA, securing a table months in advance is a necessity. Chef Ori Menashe's house-cured salumi is legendary, whether it's part of a charcuterie board or atop a puffy pizza crust with mozzarella, black cabbage and fennel; house-made pastas come tangled together with lobster and sea urchin or tossed with lamb ragù and saffron. Menashe's wife, Genevieve Gergis, is Bestia's phenomenal pastry chef, and you'd be wise to order her chocolate budino tart to end an unforgettable meal.
Jamie Bissonnette grew up on punk rock and that anything-goes, in-your-face attitude has always shown in his brawny, energetic cooking style. A nose-to-tail pioneer on the Boston dining scene, he caught the eye of star chef-restaurateur Ken Oringer early on; now they run a few restaurants together, including this breezy slice of a South End trattoria. Startling ingredient combinations are a hallmark of Coppa's lusty, meaty seasonal menu: on any given visit you might be treated to a tongue-and-sea urchin panino, ravioli bursting with sweetbreads and nettles, or pizza boasting roasted beef heart and marrow from a wood-fired oven. That same oven also yields lamb porterhouses or mostarda-glazed pig's tails. The wine list, though not extensive, offers its own surprises, with bottles from lesser-known regions like Abruzzo, Lazio and Liguria.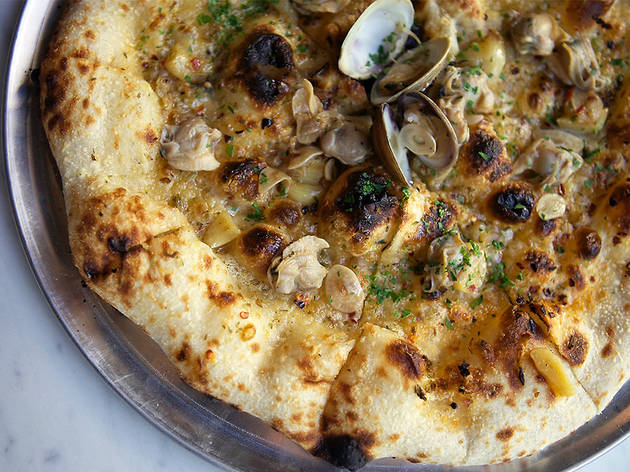 A partnership between two heavyweights—celeb restaurateur John Besh and his acclaimed protégé Alon Shaya—this splashy, happening hub in the Roosevelt Hotel operates with maximum panache, yet minimal fuss. To say that the pizzas at Domenica rival any found in Italy is almost an insult, because of course they do; fancy pastas like the dramatically black-and-white squid-ink tagliolini with blue crab enjoy equal fame. But the most notable dishes are often the most humble and soulful, from ragged-cut stracci in oxtail ragu with fried chicken livers to the bean-and-bread stew ribollita ("twice-boiled"). To wash it all down, beers from Italy's burgeoning craft-brewing industry are a rare treat; here in the Big Easy, though, cocktails prove hard to beat.
Smoke and fire define the rustic Italian cuisine on offer at this Jackson Square favorite: crisp-crusted pizzas are fired in a wood-burning oven, and meats such as a massive steak Florentine for three are roasted over live coals. These bold flavors are complemented by delicate California produce, appearing in dishes such as squash blossom tortelli, sformato with wild nettles and sole with lemon verbena. Don't miss the inventive-yet-comforting desserts: we love the herbal chamomile semifreddo, topped with a refreshing, ruby-red strawberry granita.
The mix of edgy and earthy, slick and sculptural elements that distinguish the posh setting double as a clue to the food at Fabio and Maria Trabocchi's celebration station in Penn Quarter: If lavish ingredients, haute techniques and artistic plating give Fiola a rarified air, the kitchen's thoughtfulness and generosity ground it, from conception to execution. Take pine-smoked venison cacciatore in juniper jus with pancetta, wild huckleberries and parsnip crema, or chestnut mousse with aerated brioche, Calvados gelato and apple butter. Elaborate as these dishes sound, they amount to comfort food, and the same goes for signatures like the lobster ravioli, prosciutto-wrapped veal chop and pistachio souffle. Granted, the 66-page wine list is rather a luxury—but the chance to eavesdrop among power players counts as a freebie.
Show more
See the best Italian restaurants by city
Best selling Time Out Offers