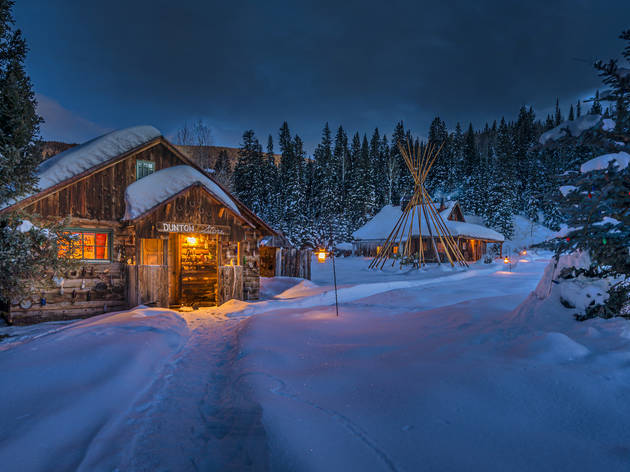 The 15 best winter vacations in the USA
Whether you're planning a family ski trip or a romantic getaway with hot springs, these are the best winter vacations in the U.S.
Why should summer have all the fun? The best winter vacations in the U.S. rival any getaway you had in the warmer months. Don't belive us? There are plenty of extreme outdoor adventures to be had in the winter. Or, if you'd rather get cozy, there are plenty of romantic getaways where you can cuddle by the fire. Hate the cold? We know a few warm weather destinations where you can sport a bikini in December. So get planning and get ready to have the best winter ever.
Note: If you are planning a trip this winter, make sure to follow local guidelines, practice social distancing and wear a mask. And you might want to check which states require you to quarantine or present a negative test when visiting before you go.
Best winter vacations in U.S.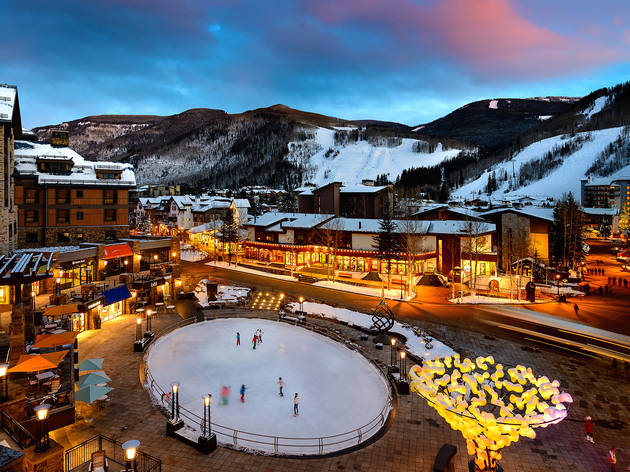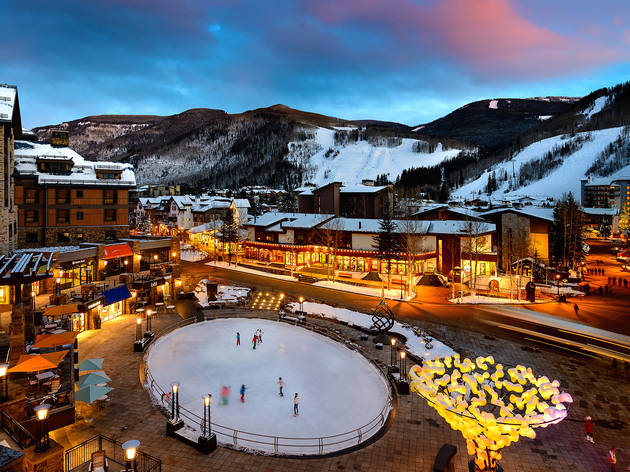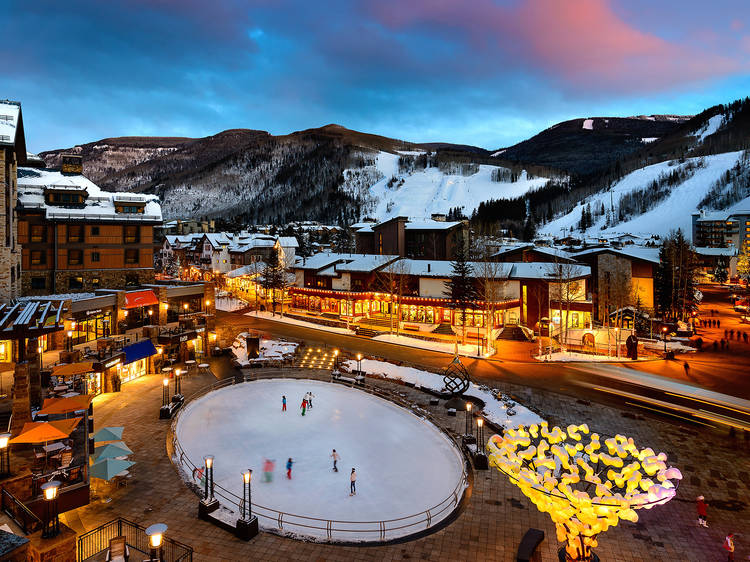 Photograph: Courtesy Vail/Chris McLennan
1. Best family ski trip: Vail, CO
This winter wonderland—widely regarded as one of the country's top ski destinations—is the place go for excellently groomed, powdery trails. In addition to the skiing and snowboarding, Vail puts up quite the holiday celebration: think tree-lighting ceremonies, an ice skating rink, brightly lit holiday decorations, a kid's snowmobile track, ski bikes, tubing lanes and more.
Discover Colorado:
📍 The best things to do in Colorado
🛏️ The best hotels in Colorado
❄️ The best Colorado ski resorts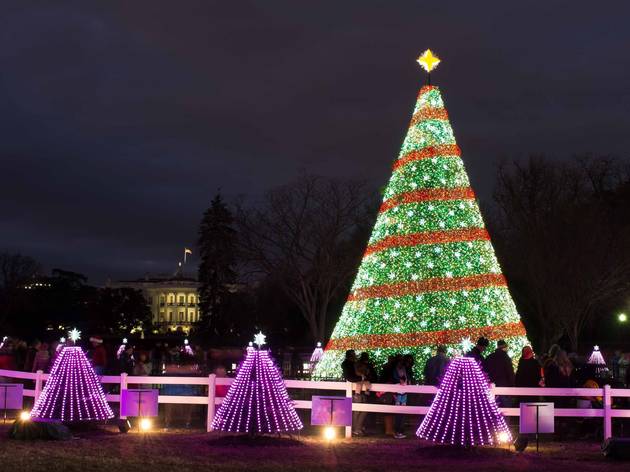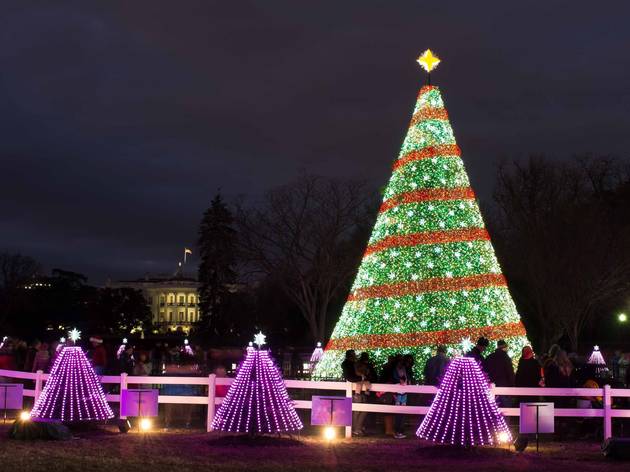 Photograph: Shutterstock
2. Best city to see Christmas lights: Washington, D.C.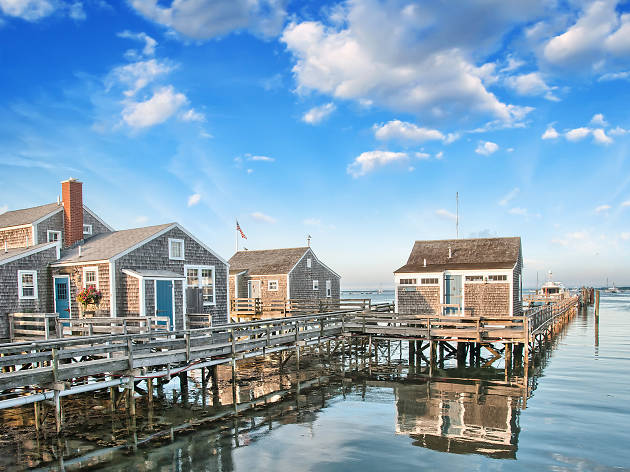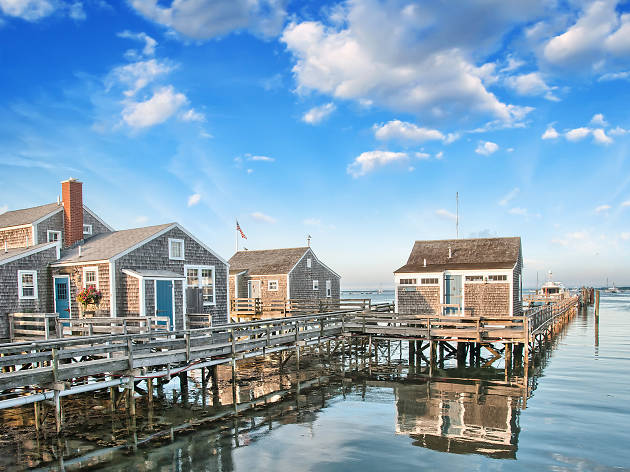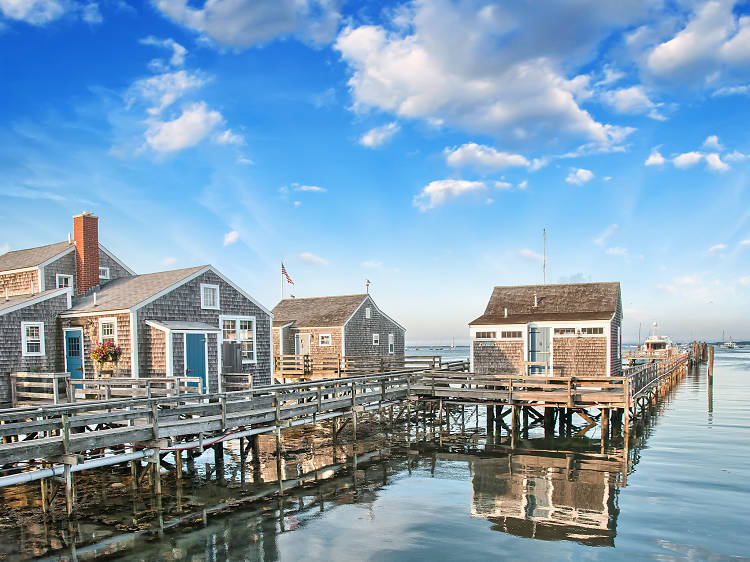 Photograph: Shutterstock
3. Best secluded destination: Nantucket, MA
While the peaceful coastal town of Nantucket is typically considered a summertime destination, it has a special sparkle at Christmastime, when its chilly beaches take on a preternatural calm. It's a good choice for a quiet holiday getaway, but the town still offers special events for revelers. The centerpiece is usually Nantucket's annual Christmas Stroll, but this year it's been replaced with a virtual event, Nantucket Noel, a local shop initiative which will run from November 27th through the end of the year.
Discover Massachusetts:
📍 The best things to do in Massachusetts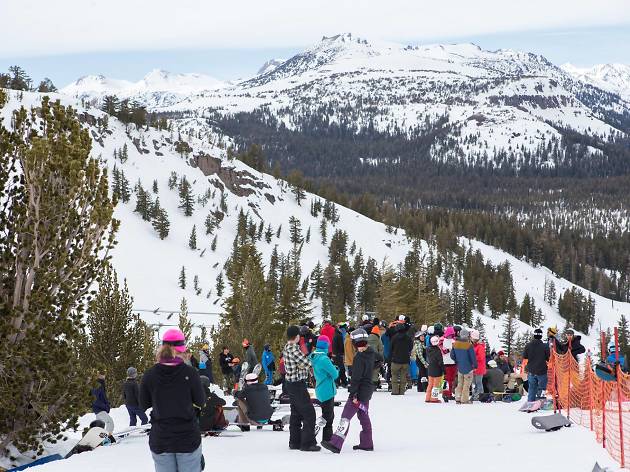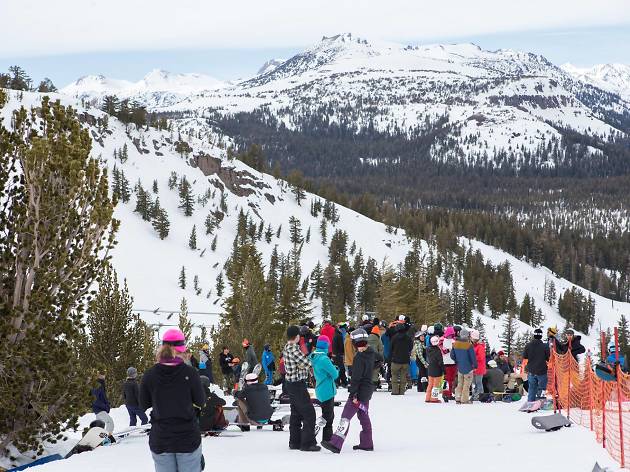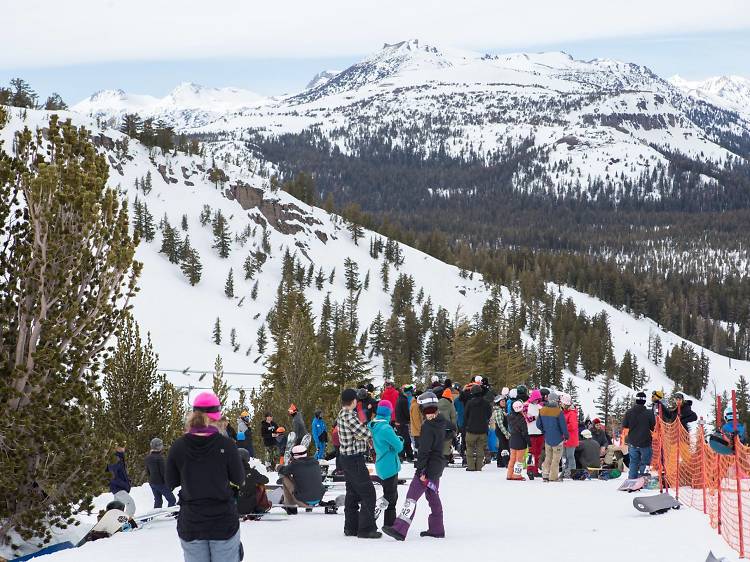 Photograph: Courtesy Mammoth Mountain
4. Best snowboarding resort: Mammoth Mountain, CA
With 300 days of sunshine and 400 inches of snowfall per year, Mammoth Mountain is truly the snowy playground that snowboarders dream of. Situated at 11,053 feet above sea level, the winter wonderland has 3,500 acres of snowboarding terrain and a season stretches into July (yup, July!). Off the snowboard, there's tons to do here, including fun snowmobile rides, gondola rides offering awe-inspiring views, snowcat tours, bowling and indoor golf.
Discover California:
🚗Take this road trip from L.A. to Mammoth Lakes
📍The best things to do in California
🛏️The best hotels in California
Photograph: Courtesy Diane Bondareff/AP Images for Tishman Speyer.
5. Best holiday sightseeing: New York City, NY
Few places are as synonymous with Christmas as Rockefeller Center in New York City, where, each winter, one of the world's tallest Christmas trees is erected. This year, the 11-ton, 75-foot-tall, 45-foot-diameter Norway Spruce hailed from Oneonta, NY and will be decorated with over 50,000 multi-colored, energy-efficient LED lights and topped with a gorgeous Swarovski star for good measure. While in town to admire it, enjoy other fab holiday attractions like skating on the rink located right below the tree and carriage rides in nearby Central Park.
Discover New York City:
📍 The best things to do in New York
🛏️ The best hotels in New York
🍴 Christmas in New York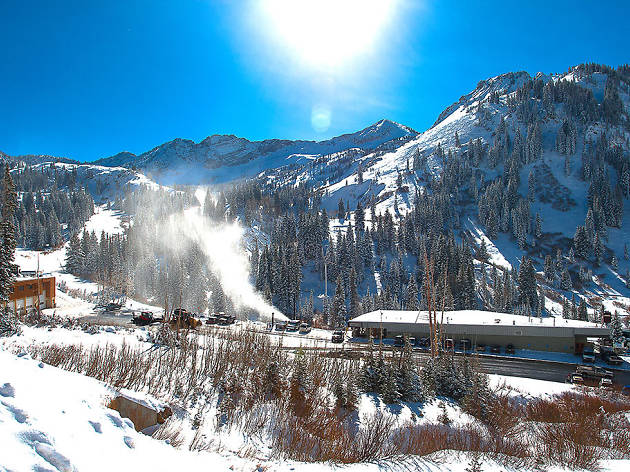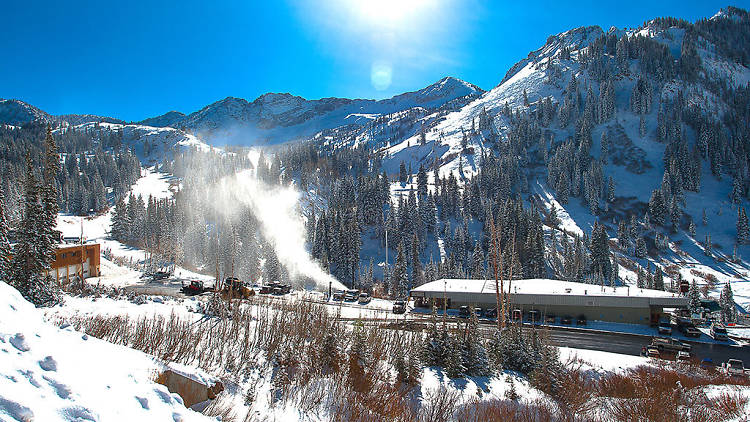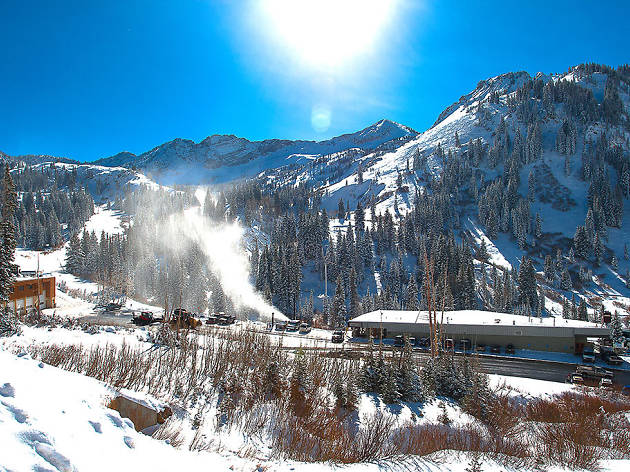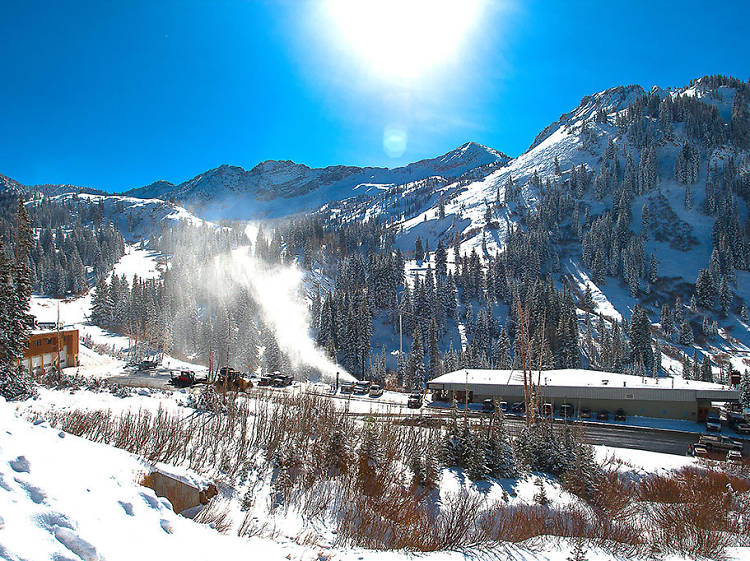 Photograph: Shutterstock
6. Best romantic getaway: Jackson, WY
Located at the base of the spectacular Teton mountains, Jackson, Wyoming offers an outdoorsy Christmas perfect for nature lovers. During the holiday season, the city's spectacular town square—marked at each corner with arches made of elk antlers—lights up, each arch getting draped and wrapped in plenty of twinkling lights. Check the itineraries of local resorts and ranches, which present guests with plenty of seasonal fun: think room-delivered trees, wreathes, eggnog and fresh cookies and horse-drawn carriage rides throughout their properties.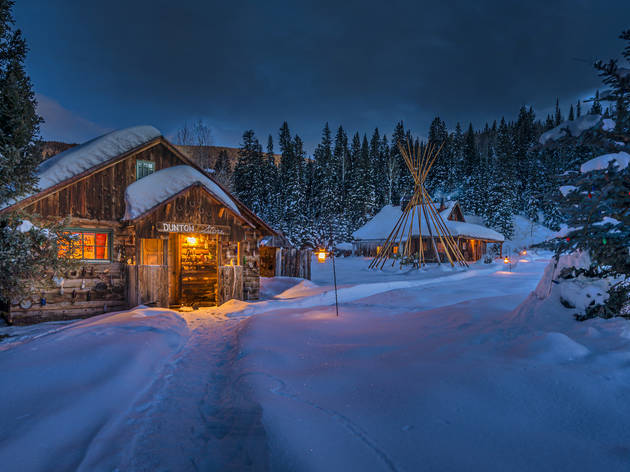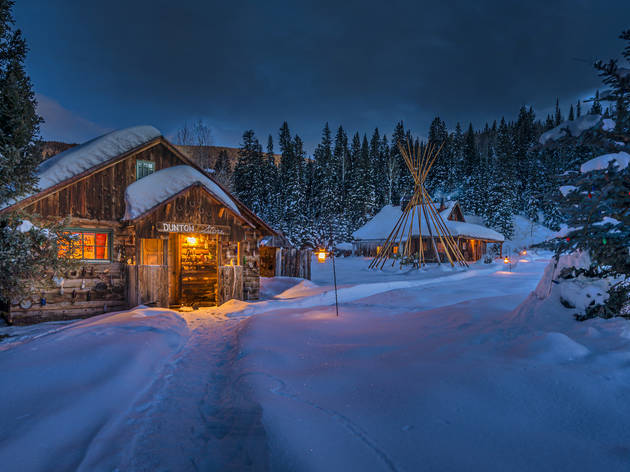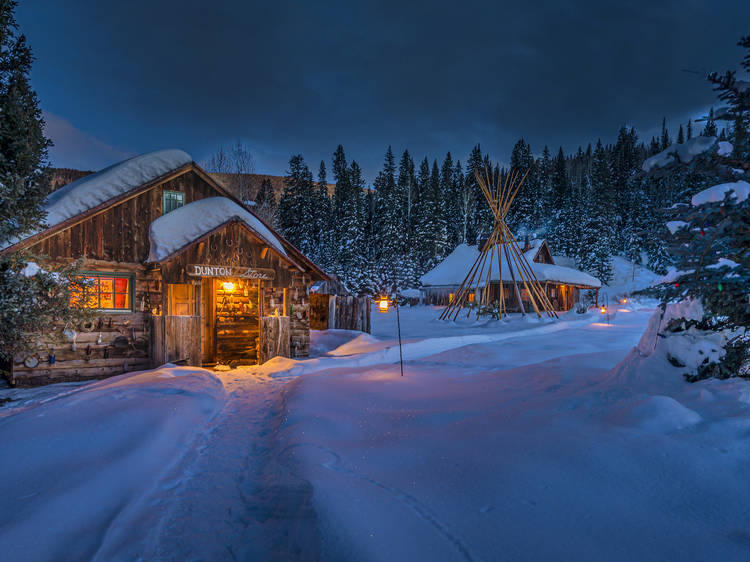 Photograph: Courtesy Dunton Hot Springs/JACK RICHMOND
7. Best for basking in some hot springs: Dunton, CO
Taking a hot bath in winter is a simple pleasure, and in Colorado you can do that outside with views of snowcapped mountains via the hot springs that bubble all over the state. We like the convenience of
Dunton Hot Springs, a glamping destination close to Telluride. The once-abandoned mining town has been restored, complete with an Old West saloon and dance hall, and i
n winter, the resort offers a host of activities from heli-skiing to dog-sledding and ice climbing. But of course, you're here for the outdoor calcium bicarbonate hot spring pools—the perfect place to watch the snow fall.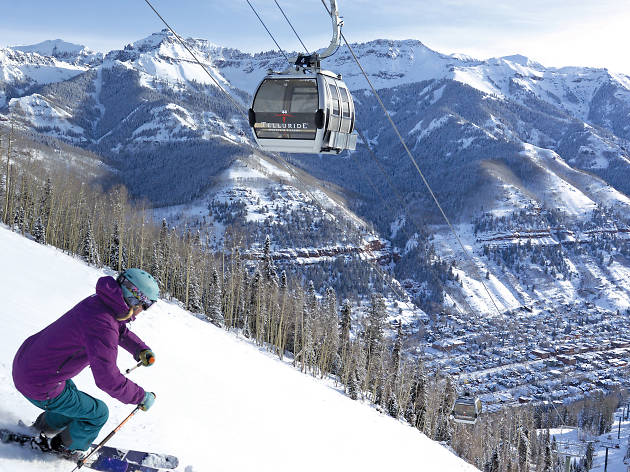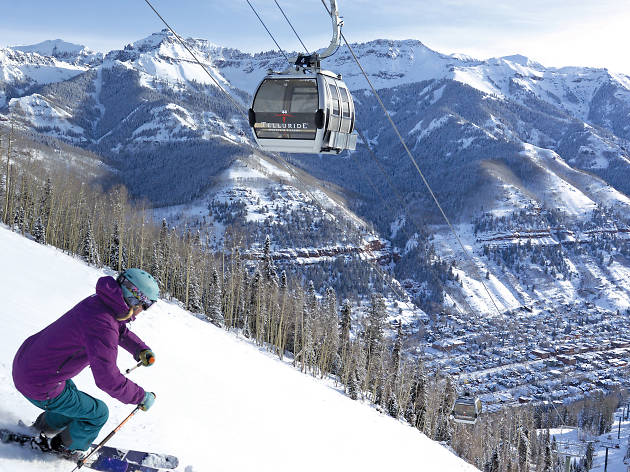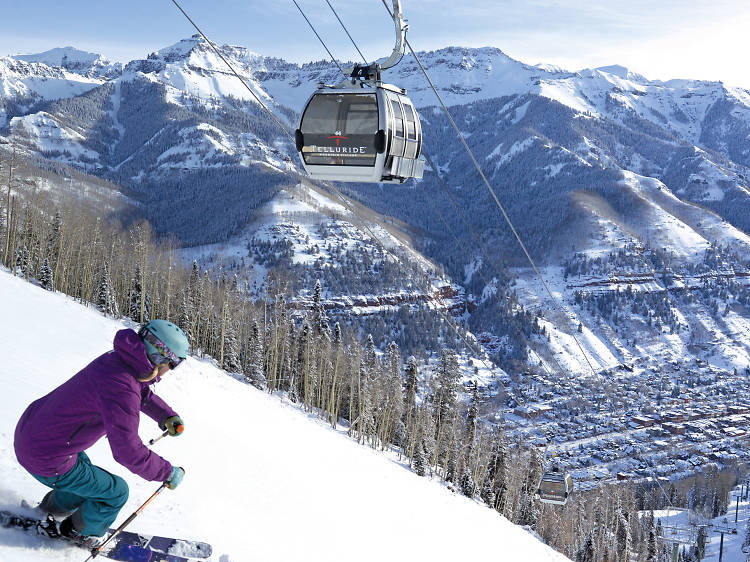 Photograph: Courtesy Telluride/Brett Schreckengost
8. Best (and only) chance to take a helicopter instead of a ski lift: Silverton Mountain and Telluride, CO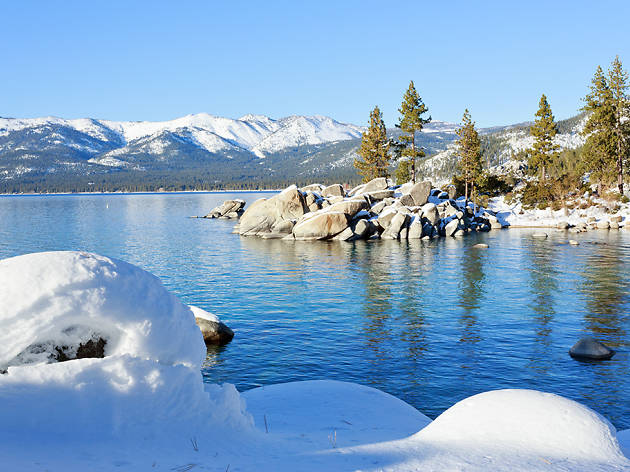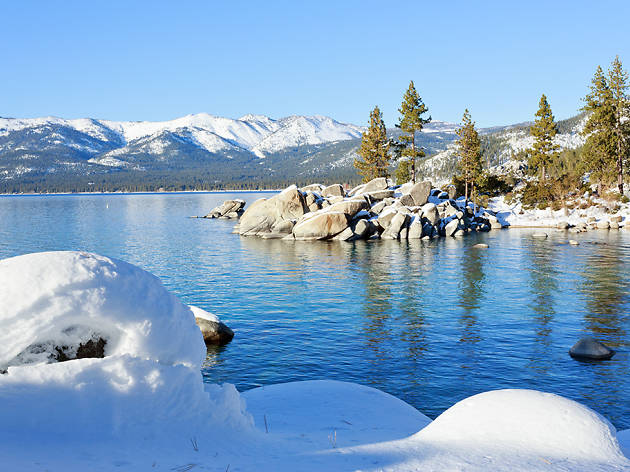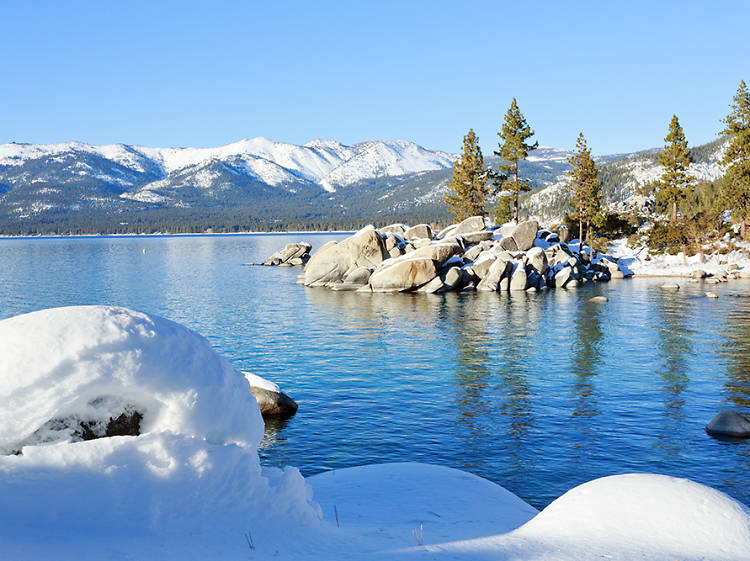 Photograph: Shutterstock
9. Best hills for tubing: Lake Tahoe, CA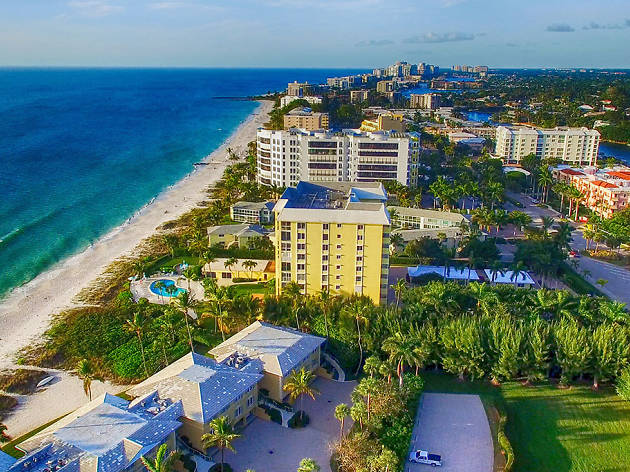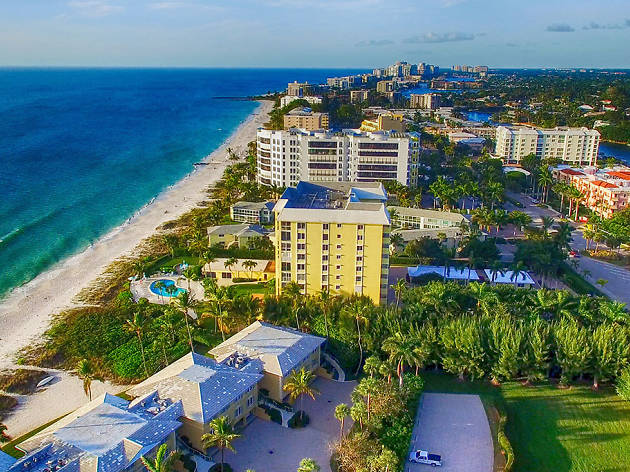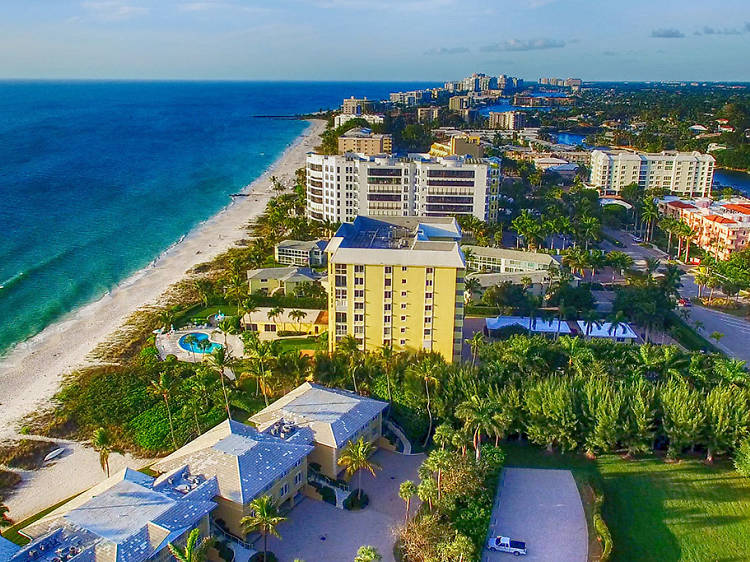 Photograph: Shutterstock
10. Best city to sport a bikini: Naples, FL
If you want to skip out on ice skating, snowmen and parkas this year, head down to Naples, where beaches beckon and average December temperatures hover around a balmy 76 degrees. The city goes all out to beckon Christmas snowbirds, bedecking windows in the historic downtown shopping area and erecting more than a few tall trees. In mid-to-late December, Naples plays host to multiple boat parades, twinkling processions of vessels that make their way down local waterways and are often accompanied shore-side by live music and carolers.
Discover Florida
📍 The best things to do in Florida
🛏️ The best hotels in Florida
🍴 The best restaurants in Florida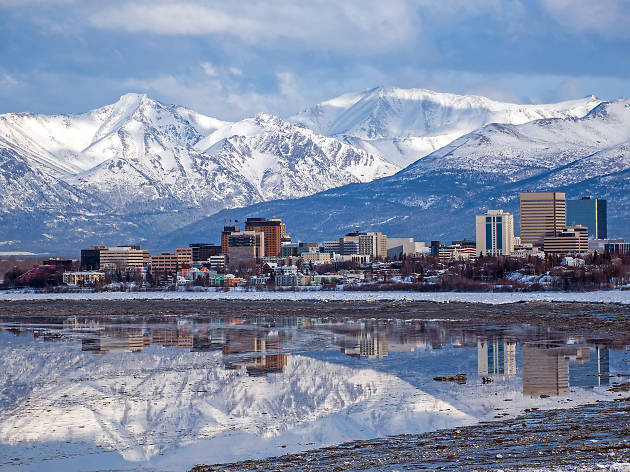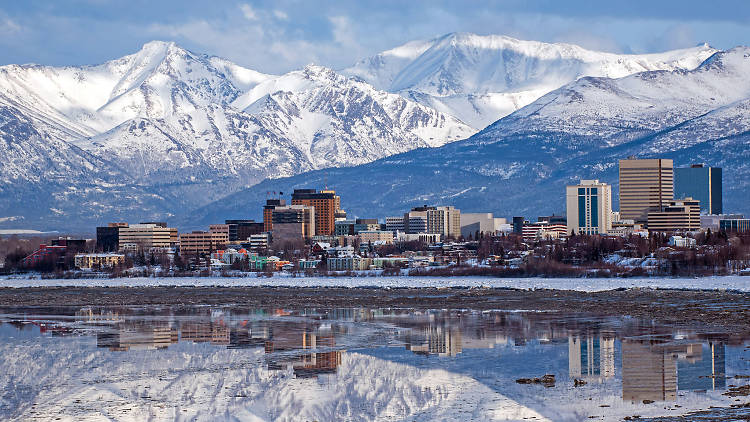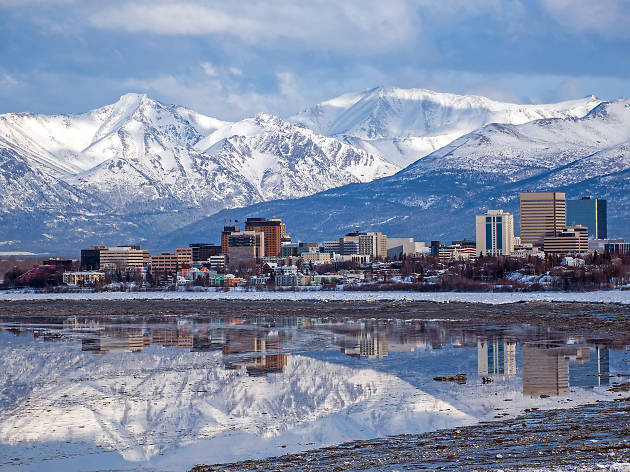 Photograph: Shutterstock
11. Best place to learn skijoring: Anchorage, AK
It's not an Olympic event anymore, but skijoring—in which cross-country skiers are tethered to an animal (usually a dog, though sometimes a horse), a snowmobile, or even a motorcycle and pulled for extra speed—featured as a demonstration back in 1928, and there's a push to get it reinstated for future games. In the meantime, the Anchorage Skijoring Club offers clinics, tours, and other events for beginners as well as 5k and 10k races for more advanced practitioners; for a less formally organized outing, the Anchorage trail system has more than 40 miles of dedicated skijoring trails, plus a plethora of multi-use trails that are suitable for the sport as well. (BYO dog.)
Discover Alaska:
📍 The best things to do in Anchorage
📍 The best things to do in Alaska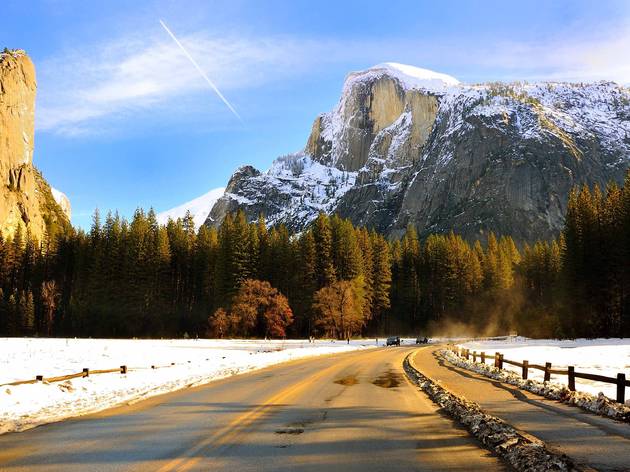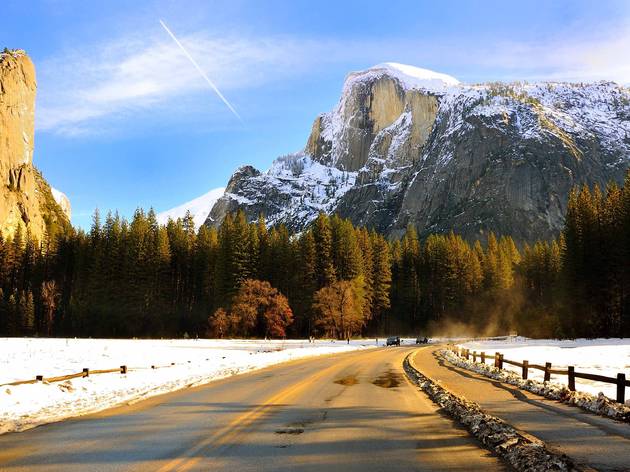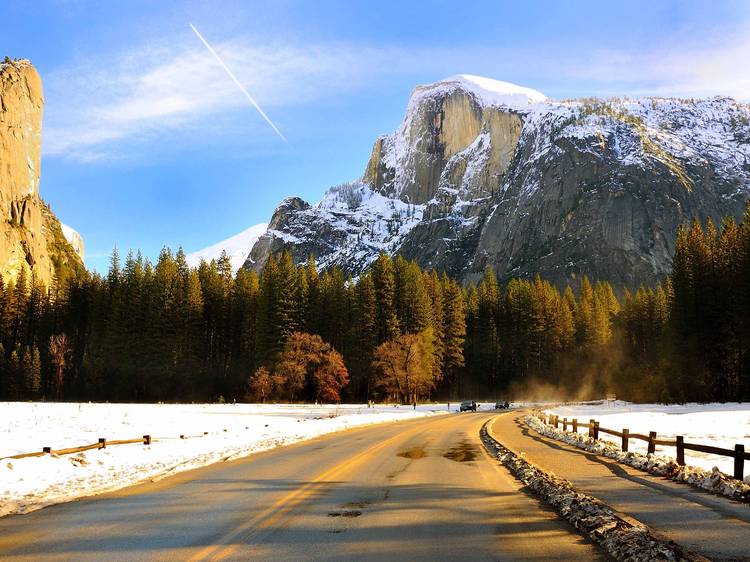 Photograph: Shutterstock
12. Best view from the ice skating rink: Yosemite, CA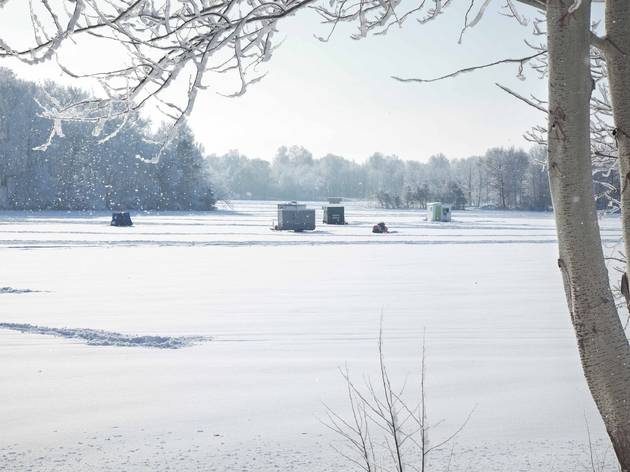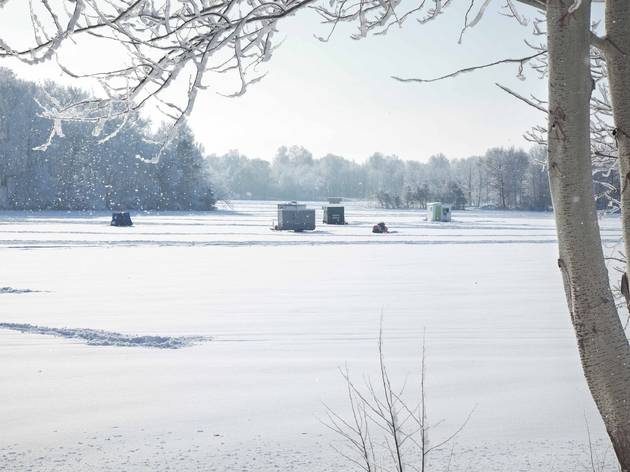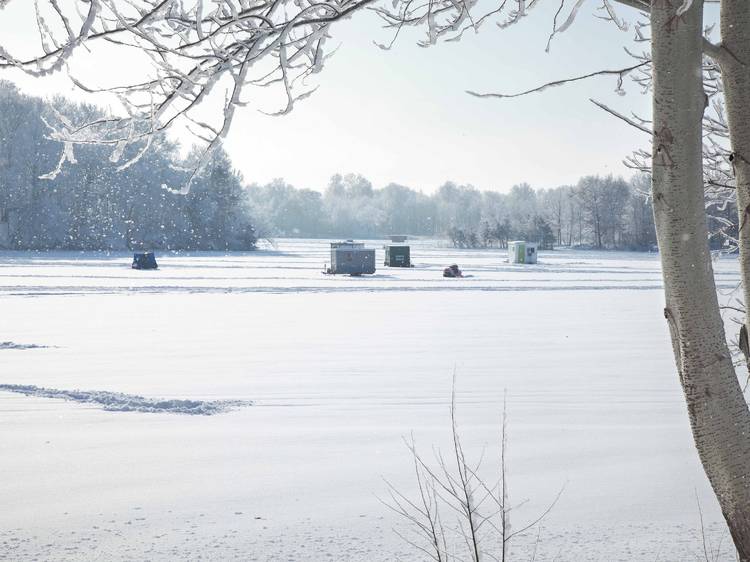 Photograph: Shutterstock
13. Best lake to try ice fishing: Lake of the Woods, MN
Don't turn your nose at ice fishing; It can actually be quite thrilling and Lake of the Woods in Minnesota is one of the best ice fishing spots in the U.S. Stake your spot with the other die-hards on the frozen lake, cut a hole, and keep your eyes peeled for northern pike, saugers, walleyes, crappies and more. In terms of gear, all you really need is an auger, a sled, an ice scoop, some ice rods and a handful of jigs and there are plenty of places in town willing to sell you some.
Discover Minnesota:
📍 The best things to do in Minnesota
Photograph: Shutterstock
14. Best spot to see Santa: Cleveland, OH
If you want your kids to have a hand in their Christmas presents, head to the Inventionasium in Cleveland, where children are asked to invent their own toys inside Santa's workshop. "Guest inventors" don white coats to come up with new toy ideas for the season and will even learn to make "snow." Afterwards, they'll get to meet Mr. Kringle himself. While the experience has gone virtual this year, the kids will probably love a Zoom session with Santa too.
Discover Cleveland:
📍 The best things to do in Cleveland
🛏️ The best hotels in Cleveland
🍴 The best restaurants in Cleveland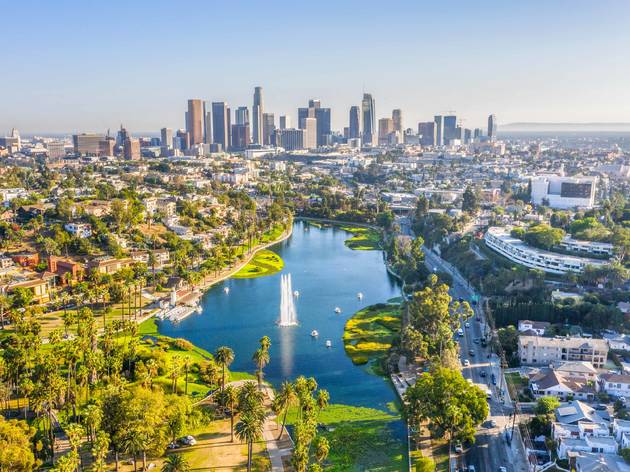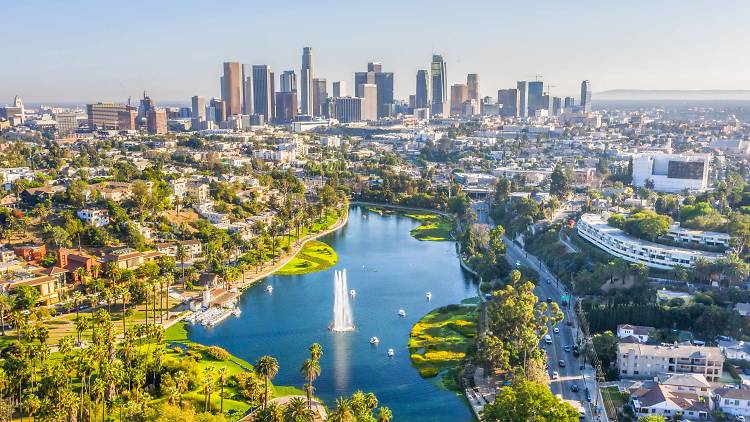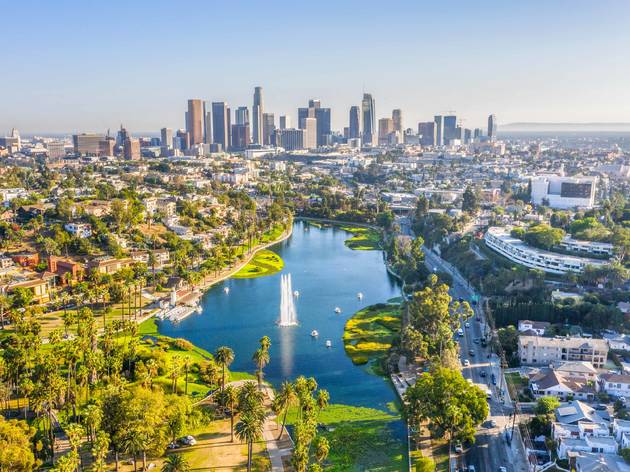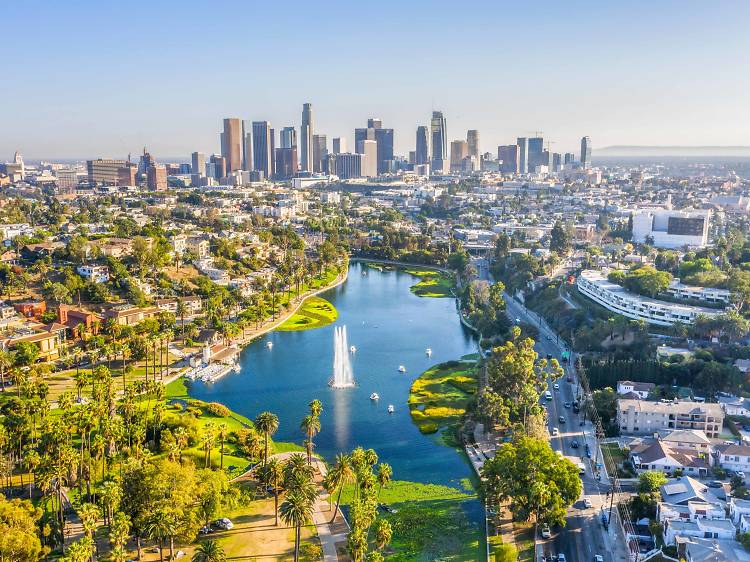 Photograph: Shutterstock
15. Best city to try your hand at curling: Salt Lake City, UT
More winter inspiration
We'll never stop appreciating these iconic parks.
Winter is here, but the getaways don't have to stop.