The best winter vacations to take in America
Fun getaways at snowy ski resorts and relaxing beach retreats are some of the best winter vacations to take in America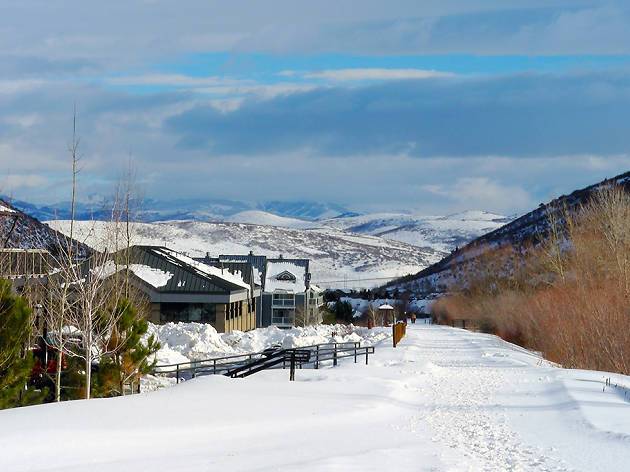 Prone to catching a case of cabin fever partway through the winter? A getaway could be just the thing to keep you sane. If you're brave enough to face a bit of cold and snow, the best ski resorts in America and the best extreme outdoor adventures in America await. Looking for sun and a fruity cocktail? We scoped out a few balmy destinations (including some of the best beaches in the USA) that will certainly strike your fancy. Get planning and get ready for the best winter vacations to take in America—why should summer have all the fun, anyway?
Best winter vacations in America
1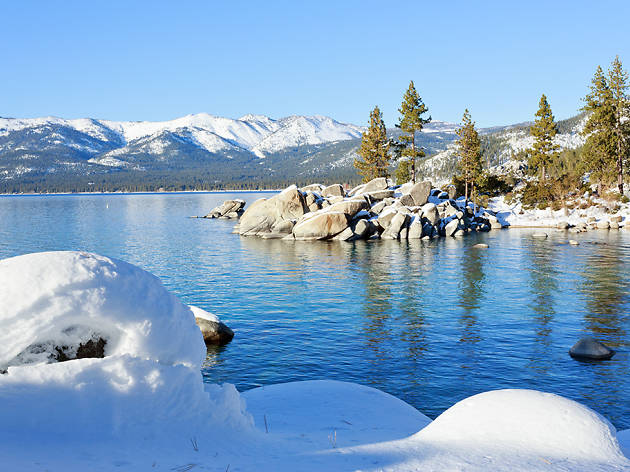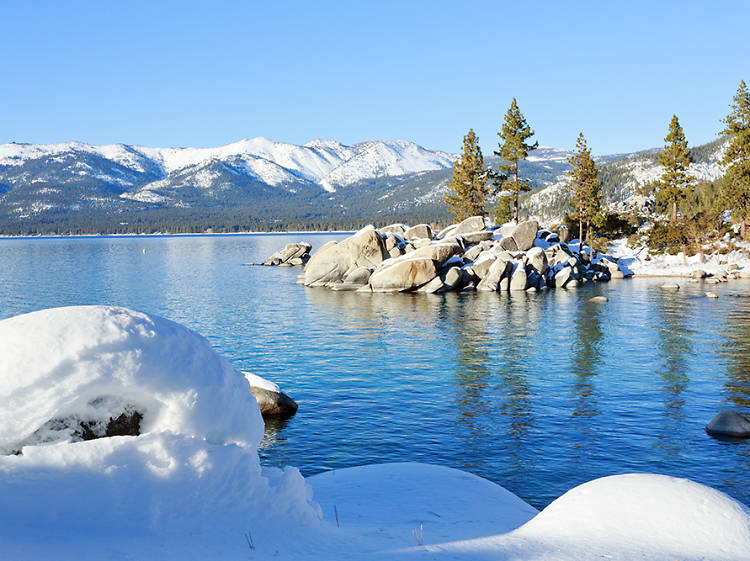 Photograph: Shutterstock
California isn't all surf and sun and, with the Sierra Nevada mountains jutting up around Lake Tahoe's pristine waters, it'd be a shame not to take advantage of the area's cold-weather offerings. High-end resorts like Sierra, Heavenly, Kirkwood and Squaw Valley nearby can easily get 125 inches of snowfall during the season, and there's terrain for everyone from beginners to advanced skiers. If downhill isn't your thing, track down dog sledding tours or go for a soak at Grover Hot Springs State Park.
2
Photograph: Courtesy Hawaii Tourism Authority/Tor Johnson
Winter weather will seem eons away while vacationing on this gorgeous Hawaiian island. Kauai's bright green mountains and turquoise waters beckon beachgoers out of their lounge chairs to explore the dramatic landscape. Winter is ideal for visitors and locals alike thanks to the prime surfing conditions (you might need a few lessons before you can handle the big waves) and an abundance of humpback whales, which migrate to the area from November through May. A few days of snorkeling, kayaking and hiking on waterfall-studded trails should hold you over until warm weather returns at home.
3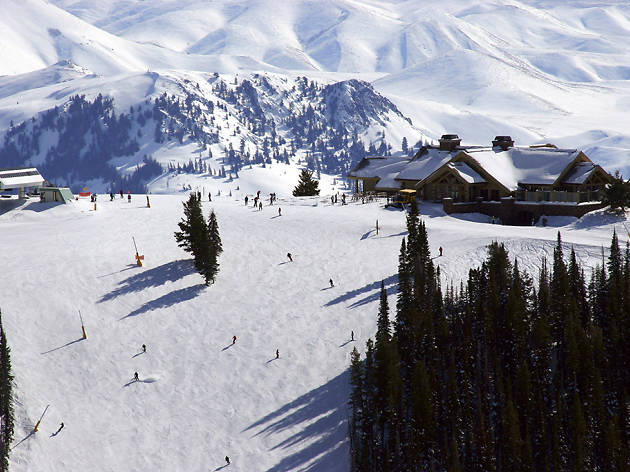 Photograph: Shutterstock
Sun Valley began as the first destination ski resort in the country and quickly became a favorite of well-off travelers, but it's remained relatively chill compared to other skiing hotspots. The slopes aren't overly packed and there are plenty of perfectly groomed runs to go around on Dollar Mountain (a beginner's paradise) and Bald Mountain (a go-to for experienced riders). True to its name, you can expect to catch some rays whether on the mountain, winding along the Nordic and snowshoes trails, tubing, or twirling on the resort's outdoor ice rink.
4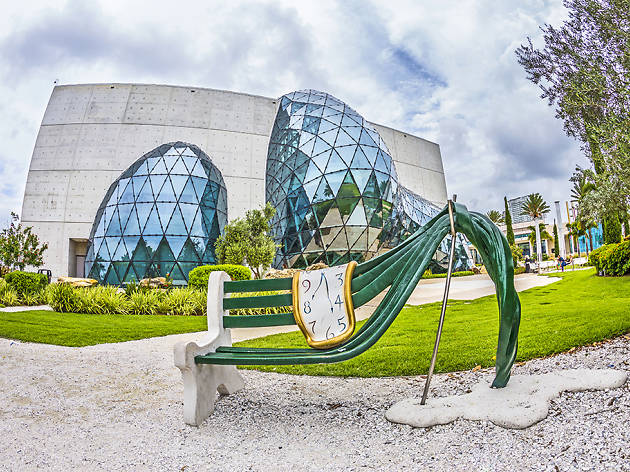 Photograph: Shutterstock
Everyone reaches that point in the wintertime when Florida sunshine seems to be the only antidote for seasonal depression. St. Petersburg's white-sand beaches across the bay from Tampa provide a more laid-back alternative to Miami and Orlando. You'll find the flip-flop vibes you're looking for (and access to any watersport you can imagine), with lots of culture mixed in. The city is home to The Dali Museum, a stunning collection of works by Chihuly, beautiful architecture and more.
5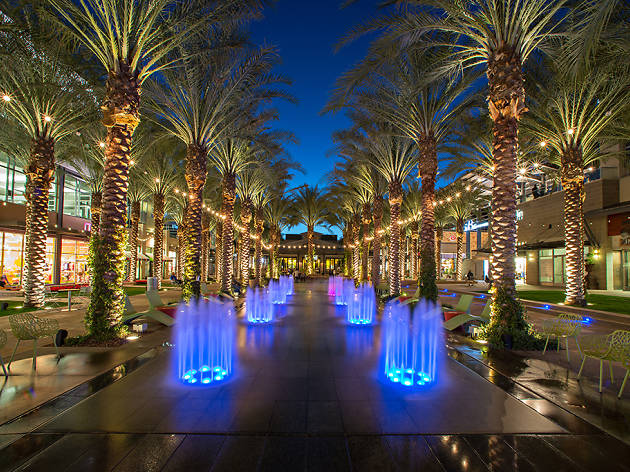 Photograph: Shutterstock
Skip the scorching heat of summer in the Sonoran Desert and plan an off-season visit instead. As an added bonus to the pleasantly temperate climate, winter is prime time for snagging hotel discounts and spa deals. There's no shortage of ritzy resorts, high-end shops and fine dining in the downtown area, but taking a swing at top-notch golf courses like TPC Scottsdale is reason enough to make the trip. If you're craving a more rugged adventure after getting pampered, try hiking or mountain biking in the McDowell Sonoran Preserve.
6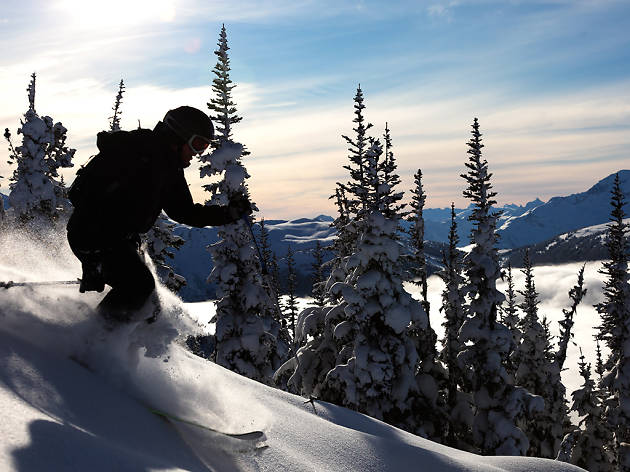 Photograph: Shutterstock
Winter resort towns overrun with guests can add unwanted stress to a vacation, but Big Sky is still a bit of a hidden gem. The varied terrain surrounding majestic Lone Peak keeps skiers and snowboarders happy day after day on the slopes, but it's definitely worth venturing away from the lift lines to take in other aspects of the area. Channel your inner Iditarod racer on a dog sledding tour, rip through Yellowstone on a snowmobile or just unwind and take advantage of the stellar spa treatments and dining options.
7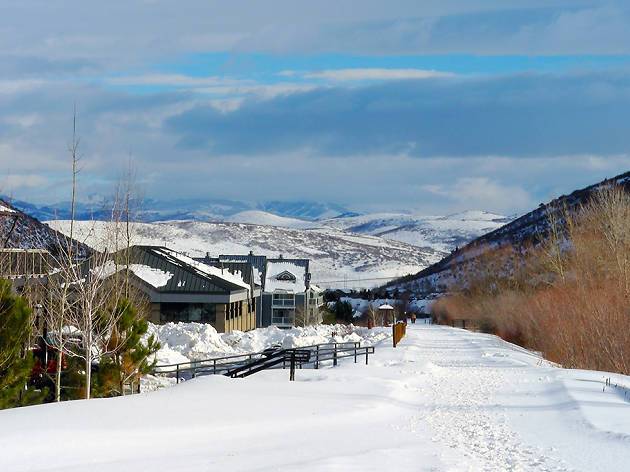 Photograph: Shutterstock
The world's top athletes hit the slopes in this famed ski town during the 2002 Winter Olympics and visitors can still follow in their tracks. Strap on skis or snowboards at Park City Mountain and Deer Valley Resorts, and make sure to head to the Utah Olympic Park to whiz across the Nordic ski jump landing hill and hurdle down an icy chute on the Comet Bobsled track. To shake off the chill after a day spent outdoors, take a historic stroll through the Winter Games and Ski Museums.
8
Photograph: Courtesy Yelp/Great Wolf Lodge
Escaping frigid winters in the Midwest doesn't have to mean splurging on a flight South. Families flock to this city in southern Wisconsin—crowned the "waterpark capital of the world"—for its seriously splash-worthy attractions. The playful décor and cozy climate at indoor waterparks like Kalahari, Great Wolf Lodge and Chula Vista will transport you to tropical locations and keep everyone busy with pools, slides and amusement park entertainment like laser tag and go karts.
Photograph: Courtesy Yelp/Great Wolf Lodge
9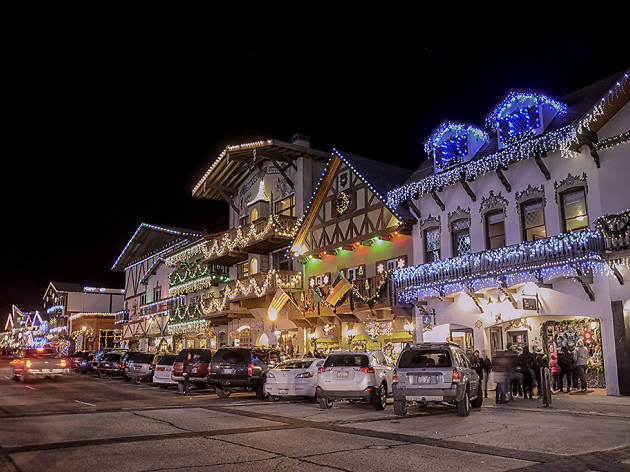 Photograph: Shutterstock
If an escape to the Alps isn't in the cards this year, this quaint city in Washington will make you feel surprisingly close. The architecture and culture mimic a Bavarian village, complete with half-timbered buildings and the white-blanketed North Cascades as their backdrop. During the holiday season, an impressive display of over half a million twinkling lights and the annual Christkindlemarkt make it look like something torn from the pages of a storybook—horse-drawn sleigh rides, sledding and a whimsical Nutcracker Museum seal the deal.
10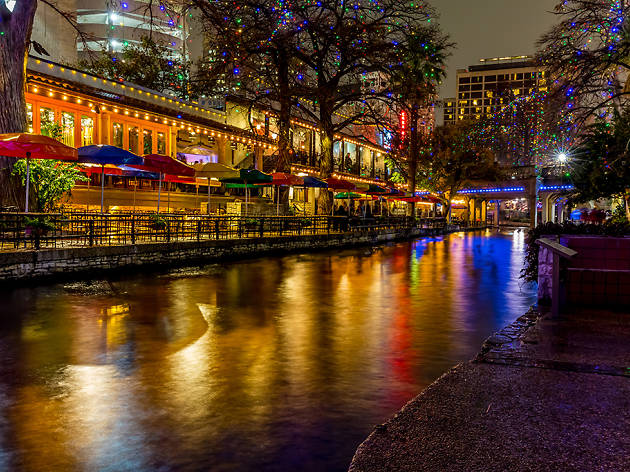 Photograph: Shutterstock
The Lone Star State is a great choice for travelers who seek something between sweat-inducing and snowy weather. Despite the temperature, there's no shortage of holiday spirit here—holiday displays take over the city's historic streets and River Walk and light the way for festivals and parades throughout the season. Between gift shopping and the obligatory trip to The Alamo, don't miss out on the tradition of tamale-making at celebrations like La Gran Tamalada in December.
11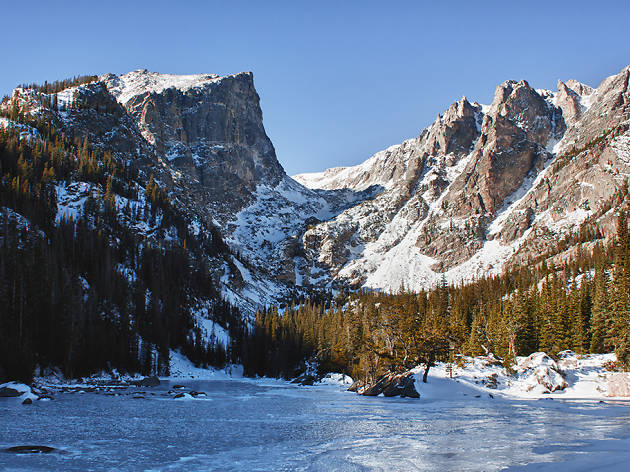 Photograph: Shutterstock
If brisk temperatures tend to keep you cooped up indoors, this is just the spot to buck the trend. Situated in Rocky Mountain National Park, the town of Estes Park is a winter wonderland ripe for exploring— keep an eye out for birds, deer and elk on the trail as you head out on a snowshoeing or winter hiking excursion. Experienced skiers and climbers may want to tackle backcountry runs and frozen waterfall routes before settling into a rustic cabin, luxury hotel suite or other cozy accommodations nearby.
12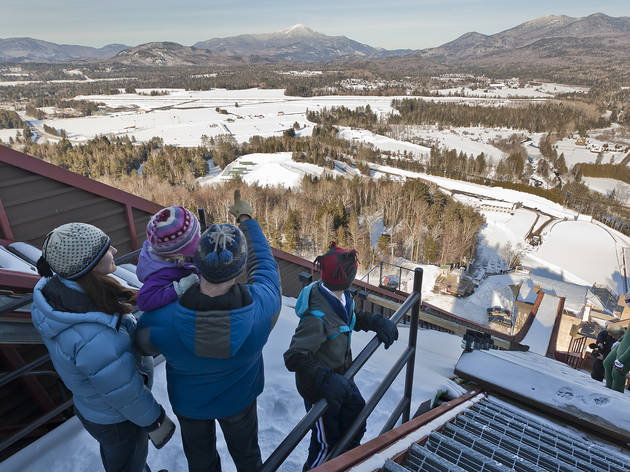 Photograph: Courtesy Whiteface/Dave Schmidt
A shopping spree in New York City might feel like an adventure, but to really get your heart pumping, pack your bags and head upstate to the Adirondacks. Olympians passed through Lake Placid for the winter games back in 1932 and 1980 and the athletic spirit remains. Whiteface Mountain's impressive peak draws alpine skiers, the Ausable River lures fly fishermen, and plenty more fresh-air fun awaits, from ice skating on Mirror Lake to lung-burning rides on fat tire bikes along the snow-covered trails.
13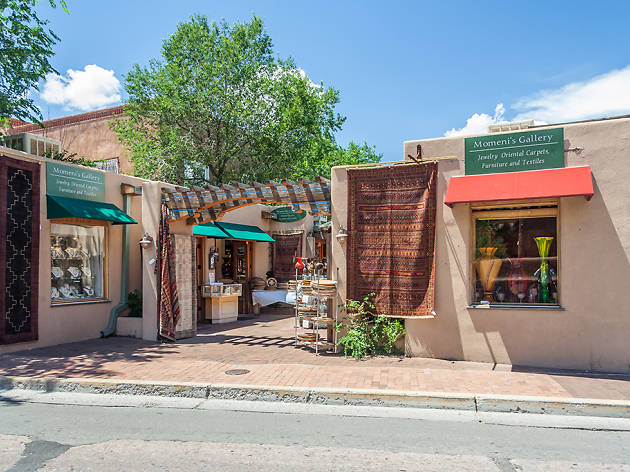 Photograph: Shutterstock
There isn't much desert heat to soak in during New Mexico winters but the slower influx of tourists makes it a great time to visit. The city sits over 7,000 above sea level with the picturesque Sangre de Cristo Mountains to the east, and the historic downtown area is a sight in itself with its unique Spanish Pueblo style. Shop for authentic Native American artwork, browse local galleries like the Georgia O'Keeffe Museum and dig into local specialties like green-chile stew. Taos Ski Valley is easily within reach for a day trip.
14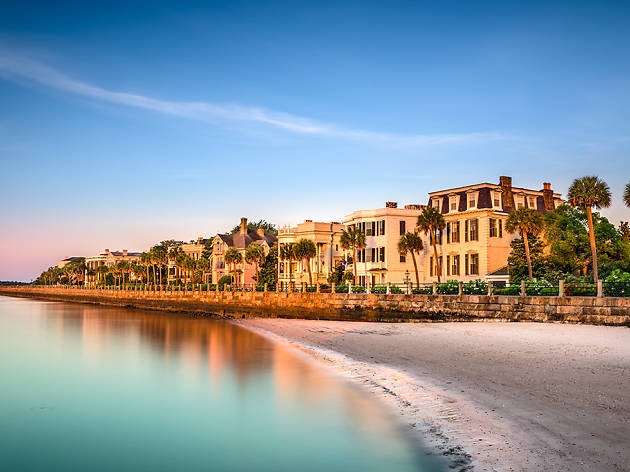 Photograph: Shutterstock
If you thought this city couldn't get more charming than it is during those balmy, Southern summers, wait until the leaves turn. The winter months are mild, usually requiring only light sweaters and scarves—the perfect uniform for strolling through the Battery or hunting for antiques on King Street. The historic homes themselves might provide enough sightseeing excitement, but there's always the impressive South Carolina Aquarium and comforting cuisine for a change of pace.
Photograph: Courtesy Yelp/South Carolina Aquarium
15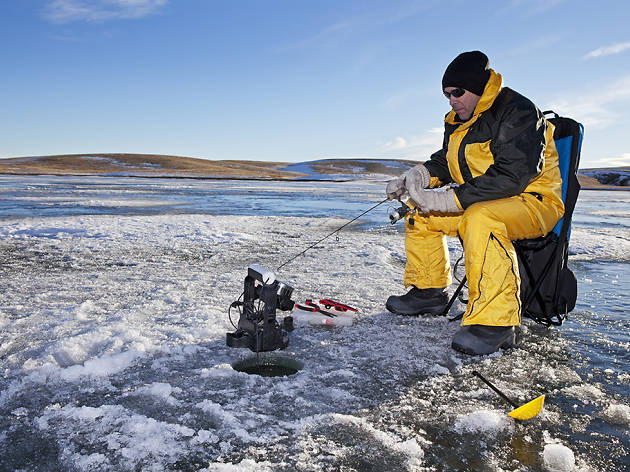 Photograph: Shutterstock
Making the most of this New England town in the winter requires visitors to embrace the chill in the air, but the rewards are well worth the red nose. Maine's rolling mountains are home to top-notch ski resorts like Sugarloaf and Sunday River, and Camden's own Snow Bowl offers a unique peek at the ocean from atop the chair lift—don't leave the mountain without sliding down the 400-foot Toboggan Chute. Beyond the slopes, glide along the barely touched Nordic ski trails in Acadia National Park or bundle up and try to land a big one while ice fishing on the area's many sparkling, frozen lakes.