12 amazing working farms where you can stay the night
Unwind and unplug at these remote farm stays across the country.
These days, vacation has taken on a whole new meaning. If you're anything like us, you're longing for time away that allows you to unplug, disconnect and embrace nature. Once you've seen the best national parks in the U.S., consider booking a stay at one of the nation's top farms. Popular in Europe, agritourism allows travelers to spend the night on working farms that grow everything from lavender and goji berries to apples. You'll get a behind-the-scenes look at day-to-day life, which usually includes some pretty adorable farm animals as an added bonus. Plus, many of the picks on this list are home to some fantastic restaurants, which specialize in authentic farm-to-table dining. Pack up the car and hit the road to enjoy one of the best farm stays in the U.S.
RECOMMENDED: Discover more of the best road trips in the U.S.
Farm stays in the U.S.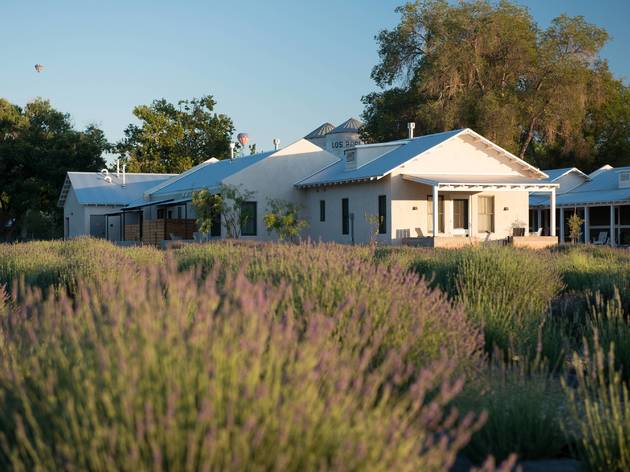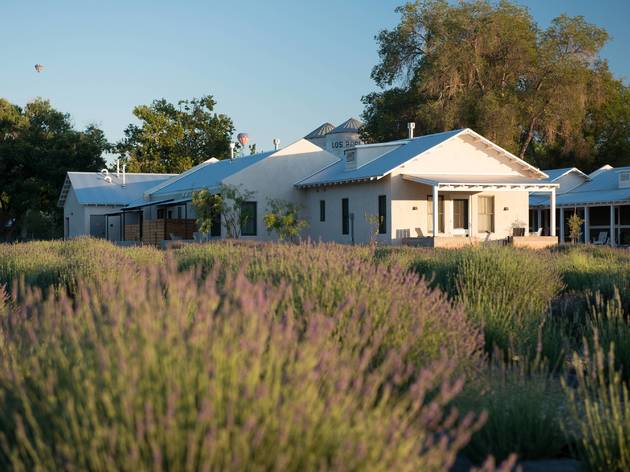 Photograph: Douglas Merriam
Los Poblanos in Albuquerque, NM
Love the calming effects of lavender? Book a stay at a working lavender farm, which boasts 25 acres of the heavenly-scented purple flower, colossal cottonwood trees and manicured gardens. Los Poblanos manages to balance luxury and relaxation with its family-run agricultural business, allowing visitors a once-in-a-lifetime experience. The hotel's on-site restaurant is unparalleled and offers breakfast, lunch and dinner menus that celebrate organic local produce. Before leaving the property, be sure to stop by the Farm Shop for handmade lavender body products that bring some rest and relaxation to your everyday life.
Discover the best things to do in New Mexico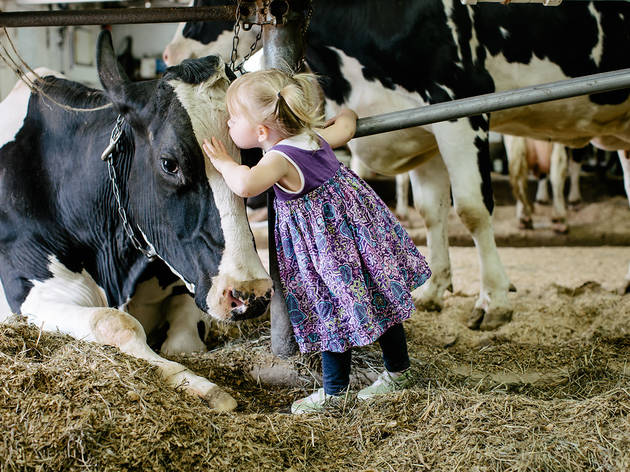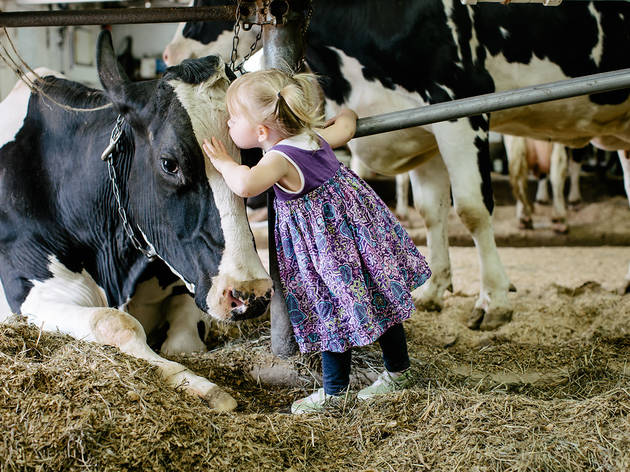 Photograph: Jayne Riew
Liberty Hill Farm & Inn in Rochester, VT
Owners Beth and Bob Kennett aren't just farmers by trade—they embody and embrace every aspect of the farming lifestyle, making this a truly special retreat. This seven-room inn and farm is home to more than 250 beautiful cows, and the barn doors are always open to guests. Everyone is welcome to try their hand at milking the cows, bottle feeding baby calves and snuggling country kittens. Days at Liberty Hill begin and end with a farm-fresh meal—from a hearty breakfast to a wholesome, sit-down dinner.
Willow-Witt Ranch in Ashland, OR
Want to see the stars and wander through a lush forest? Book a family-friendly farm stay at Willow-Witt Ranch, where owners Suzanne Willow and Lanita Witt have painstakingly restored a working wetland and forest in Oregon's high country. Visitors can join the staff to care for and feed animals and work the vegetable garden; or take a breather with a hike around the grounds and a leisurely lunch with the farm's friendly pack of goats.
Discover the best things to do in Oregon
Photograph: Heather Anne Thomas
Blackberry Farm in Walland, TN
Easily the most luxurious stay on the list, you won't have to rough it at the iconic Blackberry Farm. Located in the Great Smoky Mountains, this 4,200-acre estate is a magnet for foodies and chefs. Guests are encouraged to take part in farm activities on the grounds, from cooking demos and tasting tours to informative gardening workshops. When you're done, hit the spa for a deep-tissue massage or take a restorative yoga class. If you can't already tell, the limit on luxury doesn't exist at Blackberry Farm, so save this trip for a special occasion.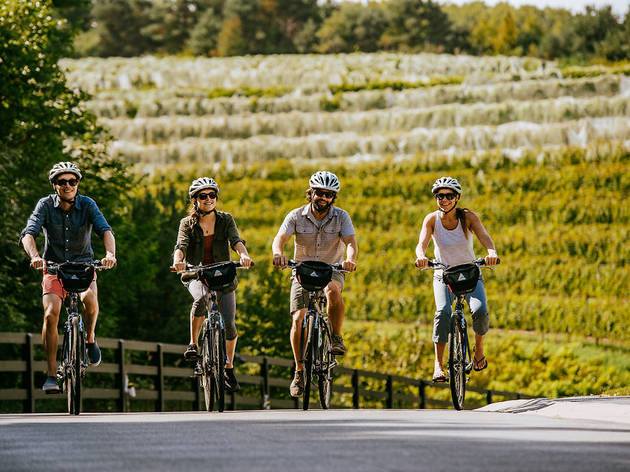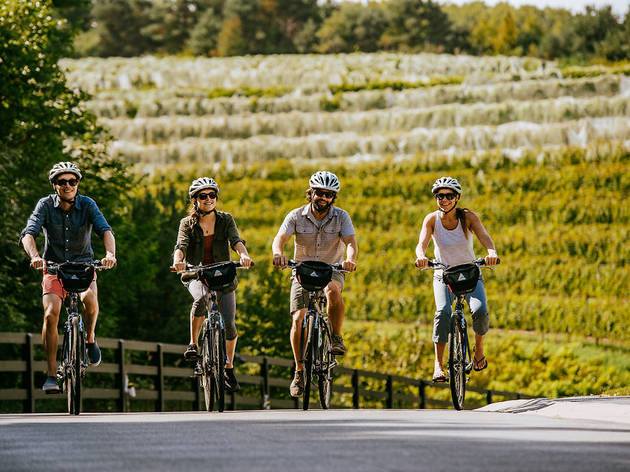 Photograph: Tom Balazs at Two Twisted Trees
The Inn at Black Star Farms in Suttons Bay, MI
If you prefer vino to veggies, check out the Inn at Black Star Farms, a Kentucky-inspired estate located on a working vineyard in Michigan's wine country. Beyond the main attraction (reds, whites and everything in between), Black Star Farms is surrounded by 3 miles of hiking trails, paved biking paths that lead to other wineries and plenty of nearby beaches.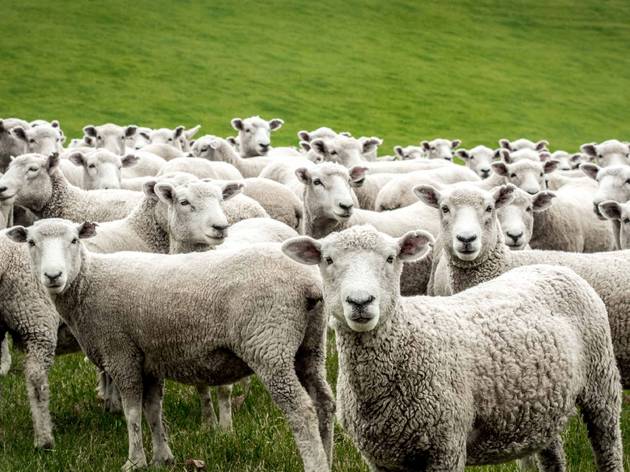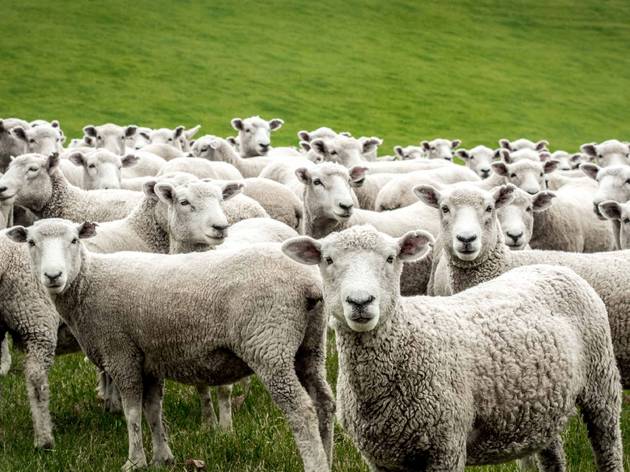 Photograph: Shutterstock
Fat Sheep Farm & Cabins in Hartland, VT
Immerse yourself in the farm life and disconnect from your inbox at Fat Sheep Farm & Cabins, where five well-appointed cabins await. Owners Todd Heyman and Suzy Kaplan use the land to grow everything from tomatoes and pumpkins to carrots, but the real stars of the show are the farm's fluffy residents. Guests can expect to mix and mingle with sheep, chickens and goats as well as the family dog, Rocky. Help with morning chores if you'd like to get your hands dirty, or learn how to make cheese or sourdough in the kitchen.
Discover the best things to do in Vermont
A collective of 10 log cabins situated in the Sangre De Cristo Mountains, Taos Goji Eco Lodge is the right fit for couples, solo travelers and families who want a bit more privacy. All of the homes are located on a 40-acre working goji berry farm that's surrounded by a national forest and inhabited by goats, chickens and alpacas. Make no mistake about it: This isn't a hotel, but it's the ideal travel solution for folks who are looking to do their own thing for the week.
Discover the best things to do in New Mexico
Want to see Hawaii through a different lens? North Country Farms is nestled on the north shore of Kauai, putting visitors just minutes away from some of the island's most remote beaches. The property's organic farm grows everything from kale and swiss chard to green beans and eggplant, with hour-long tours available to guests upon request. Visitors stay in the 500-square-foot farm stay cottage, which is equipped with everything you need and nothing you don't. It's the perfect place to return to after a long day of snorkeling, hiking and shopping in town.
Discover the best things to do in Hawaii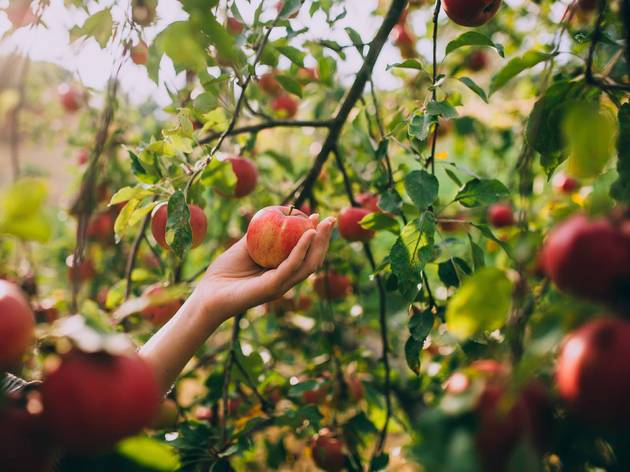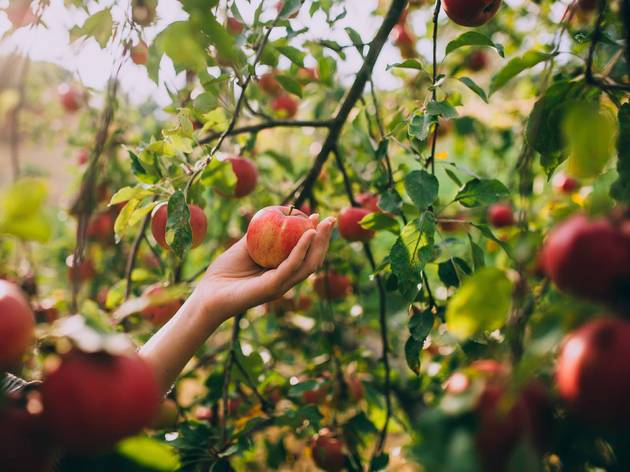 Photograph: Shutterstock
Philo Apple Farm in Philo, CA
Like its name suggests, this sprawling California orchard is home to some 1,700 trees that produce some 40 varieties of apples and pears—from Goldrush and Fuji to Bartlett. The land also hosts three handsome guest cottages that are equipped with gas fireplcaes, plush bedding and clawfoot tubs—all the trappings of a romantic weekend away. Breakfast is included with your stay, so fill up on coffee, biscuits, apples and jam before setting out on an adventure.
Discover the best things to do in California
Stony Creek Farmstead in Walton, NY
If your day-to-day life revolves around a laptop and an iPhone, a change of pace is waiting at Stony Creek Farmstead, located 200 miles northwest of Manhattan. Here, you'll milk cows in the morning, collect eggs for breakfast, tour the farm come afternoon and cook pizzas in a brick oven for dinner. Rustic but spacious guest tents sleep six and are outfitted with wood floors, canopy ceilings and stoves for cooking—everything you need for an off-the-grid getaway.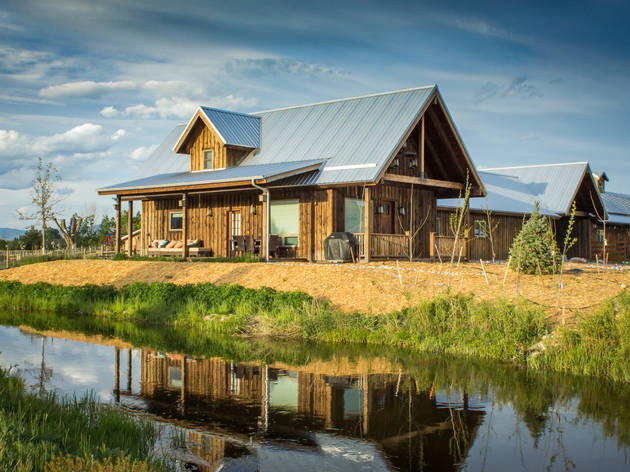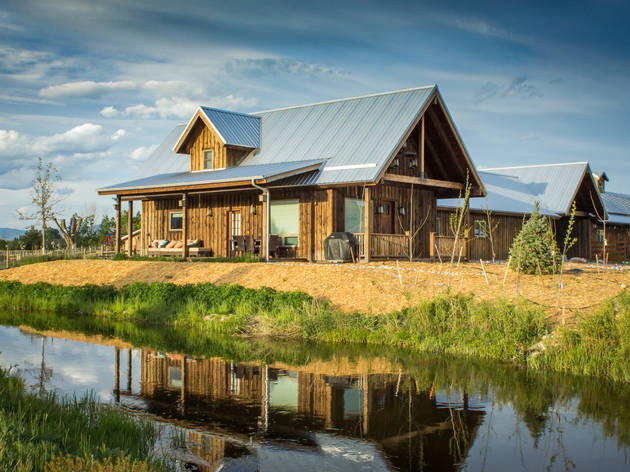 Photograph: Courtesy ABC Acres
ABC Acres in Hamilton, MT
There's truly never a dull moment on this Montana farm, where curious travelers can book one of two stunning guest homes on the property. The farm itself is wonderfully diverse, with pigs and cattle, bat houses, a crater garden and a greenhouse. As a major added bonus, owner Tim Southwell doubles as the founder of Yonder, a new website devoted to connecting people to nature through experiences and stays much like his own. In other words, Southwell will surely have some recommendations for your next trip.
Discover the best things to do in Montana
Kinnikinnick Farm in Caledonia, IL
The kids are more than welcome at this family-friendly farm that's located just outside of Rockford, Illinois. Upon arrival, guests will check into their tents and get the lay of the land before an airhorn announces the commencement of evening chores, at which point the kids are invited to head to the chicken house and collect eggs. A farm-fresh feast is delivered to your tent for supper and breakfast, then it's off to visit the donkeys, feed the pigs and milk the goats!