London events calendar
Your month-by-month guide to the best new events in London
Welcome to Time Out's London events calendar. In this guide you'll find our hand-picked selection of the best new events that begin this month, next month and indeed every month. From theatre, exhibition and film openings to gigs, festivals and comedy, if it's new, it's here - dive in!
January highlights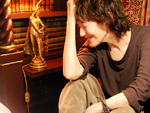 Actor, film-maker, '60s icon and the notoriously breathy-voiced counterpart of Serge Gainsbourg on 'Je T'aime Moi Non Plus' takes a break from her work as a political activist and humanitarian worker to perform in this very rare concert with a Japanese band. Rescheduled from Oct 7 2012.
Dream team Ryan Gosling and Emma Stone ('Crazy Stupid Love') reunite for a different sort of outing in this crime drama set in 1940s and '50s Los Angeles. Gosling is Sgt Jerry Wooters , part of an LAPD task force attempting to keep the East Coast mafia out of town.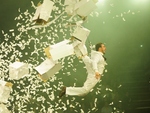 'Fuerzabruta' (it means 'brute force') is an eye-popping barrage of sights, sounds and stunts that includes scenes of a man charging through a series of moving walls and a giant fishtank stuffed with performers that descends upon the audience.
January events in London
'Friendship never ends' declared the Spice Girls back in 1997, and though Posh, Ginger, Baby, B and C have gone some way towards challenging that statement over the last 15 years, the fact of the matter is that all five of them appear to be firmly united behind this jukebox musical built from their songs, which they helped launch in June this year.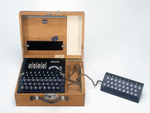 An exhibition to mark the centenary of the birth of Alan Turing (1912-1954). The show looks at the achievements of the man whose wartime codebreaking helped to shorten WWII by years and whose influence on computer science is still felt today.
Share your thoughts
Visit our January film release calendar
New Year's in London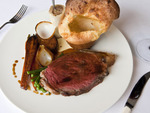 Get some great ideas on how to spend New Year's day in London and start 2013 with a bang that your hangover can handle