The best bars in London
From wine to cocktails to craft beer and beyond, find the very best bars in Time Out's guide to drinking in London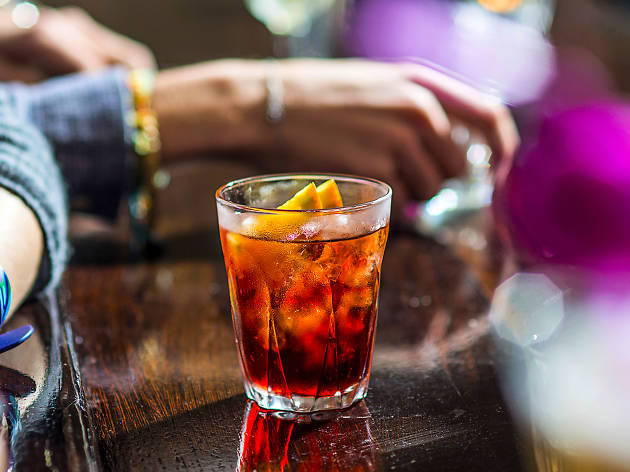 London is known the world over for its traditional pubs. But its quirky bars and top-drawer joints serving cocktails, wine, beer and beyond are just as worthy of your precious drinking time. So, to prove a point, Time Out has pulled together a list of London's very best bars. Sit up at the bar at these rocking spots and order in a round you definitely won't forget in a rush.
Introducing the perks card you'll actually love. Jump the queue, score free wings, get one on the house at the city's coolest joints.
Special introductory price of £2.14 a month.
The best bars in central London
The best bars in north London
The best bars in east London
The best bars in south London
The best bars in west London
Discover even more top bars in London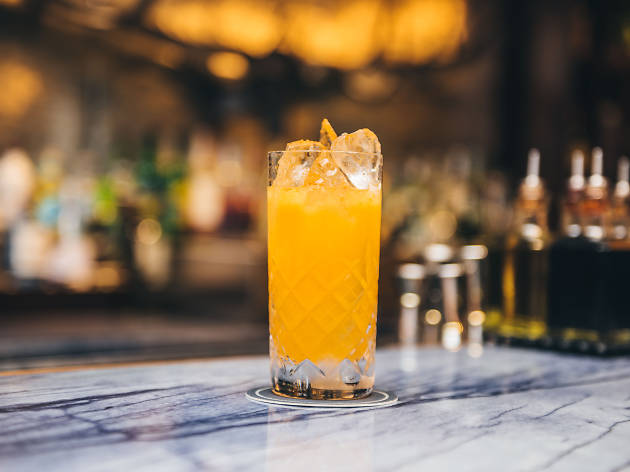 So many cocktails, so little time. So just stick to the best cocktail bars in London by using our ranked list below. You'll find everything from dark and dirty speakeasy joints and secret bars to bold and brash party spots meant for a night out on the tiles. What they all have in common is mixed drinks that will blow your mind – and hopefully not your budget.
Sponsored listing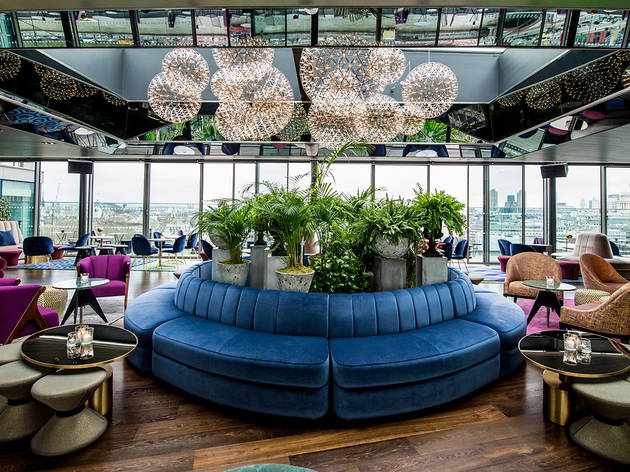 Bars and pubs, Hotel bars
Since this review was published, Rumpus Room has undergone refurbishment. Time Out Eating & Drinking editors, March 2017. Hotel bars used to be the straight-laced kind of place you'd take your 'rents. Not so at the Mondrian, where Dandelyan has been winning awards on the ground floor while level 12's Rumpus Room has stayed a bit of an inside secret. Now this chic bar is ready to welcome the world, with a terrace overlooking St Paul's and DJs to lure sophisticated after-workers and Friday night socialites. I say socialites, since the venue claims to take its cue from the Bright Young Things, a group of hedonists followed by the tabloids in the 1920s. Think England's non-fiction 'Great Gatsby' (or the '20s version of the sidebar of shame). In truth, the theme's not obvious, but the setting is pure style. Waitresses work the room in floaty, floral numbers you'd expect to see on Kate Moss in the French Riviera. And she'd probably approve of their way (a million miles from 'basic bitch' service). There are mauve banquettes, glittering chandeliers, and a shiny gold bar, but it's the view that really wins the crowd. Stick around for sunset, when the room gets more blingy. Don't expect such an atmosphere without paying a pretty penny; solid classic cocktails cost £14. My paloma was faultless, but my bank card withered when I promptly reached the bottom of the glass. Stick with champagne cocktails to feel more at peace; after all, Rumpus Room is an occasion bar. We can't vouch for
Venue says Join us every Wednesday for live music, unparalleled views of London and a special Grey Goose cocktail menu with drinks at £10. Book Now!