The coolest classes in NYC
Sign up for these thrilling, unusual classes that prove New York really does have something for everybody
By Jeremy Winograd Fri Sep 12 2014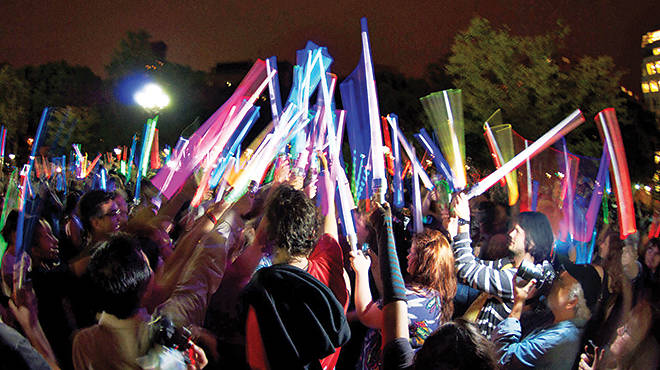 New York Jedi Photograph: Julia Berke
Ready to get schooled? New York City offers classes in every topic that you can think of—and a few you can't. Fitness fanatics can get their fix with our NYC fitness guide, while arty types can check out hybrid classes for eating, drinking and learning. But for the adventurous student—that's you—we've uncovered 15 awesome, out-of-the-box classes in NYC. Whether you've always wanted to learn how to use a lightsaber or you're an aspiring reality-TV star, we have the course for you. Read on and uncover your hidden skills!
---
---
---
Book a class with coursehorse
Here are the ten New York experiences you simply can't miss.
Don't fret, penny-pincher—each of these fun cheap date ideas will cost you $30 or less.
Tired of swamped tourist traps, huh? Check out these alternative things to do in New York.
Find more popular Things to Do features